Expat bases: Comparing Coín and Benalmadena
Jo came to Spain 7 years ago and has experienced both the coast of Spain (in Benalmadena) and now inland Spain (in Coín).
In this interview Jo gives us an overview of both towns and compares life in the interior versus that on the coast.
---
Name: Jo Batten
Age: 51
Country of Origin:   UK
Number of years living in Spain: 7
---
Hi Jo! Firstly, how did you end up choosing to move to Spain?
I had been coming on holiday several times a year and always felt like I was leaving "home" every time I returned to the UK. I found living in the UK depressing with the gloomy, grey weather. The sunshine was definitely the main draw.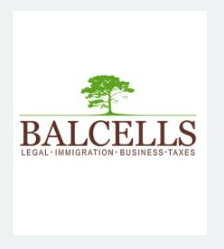 Need help with your immigration needs? Contact Marta at Balcells Group. She handles it all, whether it be a Spanish non-lucrative Visa, Golden Visa, Digital Nomad Visa, Work Visa etc…. More detail here
You mentioned that your first base in Spain was in the Benalmádena area and that you still have an apartment there. What do you like about Benalmádena?
I first moved to Arroyo de la Miel, renting an apartment for the first two years. It was in a typical Spanish neighbourhood and I loved it there – close to Spanish bars, shops etc. But I found that it was too far from the coast and some of the friends we had made. So, I bought an apartment in Bonanza Square. This was great, mostly, but after a couple of years I grew to dislike being around so many tourists in the summer. Benalmadena is a lovely town with a very picturesque marina and lovey beaches. You can walk all along the promenade to Torremolinos, which is beautiful. It is also great for transport links with a train between Malaga and Fuengirola, and also very good bus services.
What's the mix of expats and locals in Benalmádena? What demographic of expat does it attract?
Benalmadena has a lot of British expats, many retirees. That is changing though and since Brexit there are more other Europeans moving into the area. In the summer a lot of Spanish people arrive to stay in their holiday homes. Benalmadena has a lot to offer families on holiday, as well as young adults with lively bars, great restaurants and live entertainment in many venues.
---
---
You moved inland to Coín a few years ago. Can you explain why?
I met my partner right at the beginning of lockdown. He moved some things of mine over from my house in the UK to Spain. Since then, I moved in with him to his house in Coin, and together we run a removals company. Becks Movers does removals all over Spain, as well as back and forth between Ireland, GB, France, etc. I do the admin and my partner does the removals. It´s going great.
Jo and Wayne work at Beck's Movers. Besides packing and moving, they provide storage facilities for people in between homes.
Do you like Coín as a place to live? What's it like?
We live in the campo, surrounded by nature – quite a contrast to Benalmadena! Coin has everything we needs in regard to shops, doctors etc without the hordes of tourists. People are super friendly too. There are some English bars and restaurants so if we need a fix of a fry-up we have somewhere to go. There are some lovely Spanish restaurants too and still have many more to test out.
Does Coín have a different demographic than Benalmádena? What kind of people live there?
Yes, it does have a very different feel. It is more Spanish, although many expats live here too. It stays pretty much the same all year round, whereas Benalmadena has seasonal fluctuations. In Coin, there are more Spanish bars and restaurants, whereas Benalmadena caters more for the English. In the summer there is more going on in Benalmadena, with regards to entertainment, etc, although Coin does have enough to keep us occupied. The people in Coin vary in age and families covering several generations are often seen out enjoying a meal together. There is a lot more agriculture inland, so lots of farmers (avocados, olives, lemons, and oranges, to name but a few).
---
---
Cost of living. Are there any differences in cost of living and availability in housing?
Cost of living on the coast is definitely more expensive. Eating out in particular is more costly on the coast. Rent is cheaper inland. I´d say availability of housing is probably easier inland as a lot of available housing on the coast is used for holiday lets. Most jobs on the coast are seasonal whereas inland – especially if you speak Spanish – aren´t.
---
---
Do you have a preference between living in Benalmádena and Coín?
I much prefer living in Coin. Beautiful countryside, and just five minutes to shops etc. I do go to Benalmadena regularly and still like it there, but I´m always happy to return to my little piece of heaven in the country.
---
---
You've lived in Spain 7 years now Jo. How have you adjusted? Was it difficult first adjusting to Spanish language and culture? Do you have any tips or advice for anyone making the same move you made?
The biggest I made before coming to Spain was not learning the language more before I came. I have really struggled to pick it up, but I do get by. I was also not prepared for the bureaucracy, dealing with taxes – if it wasn´t for Facebook I wouldn´t have a clue! I´d say, make sure you find a good accountant and lawyer to help you with everything, because it's a minefield!
When moving your belongings over, you do have to pay import duties on your second-hand things, so my advice would be to sell as much as you can and only bring the essentials. Most apartments/villas come fully furnished – whether you rent or buy. And of course use a great removals company (wink).
I do love Spain and the Spanish culture and can´t imagine going back to the UK to live. We are getting married on 8th July in a Spanish restaurant with Spanish food and Flamenco dancers. Viva Espana!
Do you have any regrets at all? Would you do anything different if you had to do it again?
No regrets at all!
Thanks for doing the interview Jo!
Join Our Newsletter
If you haven't subscribed yet and want to get our posts sent to your email, just insert your email address below. It's free!