What's it like living in Alcalá la Real
Janet and Robert live in Alcalá la Real, a lively town in the Southwest corner of Jaén province.
Besides singing the virtues of Jaén as a place to visit and live, Janet shares her experience buying and renovating properties in Spain. You'll find lots of very helpful information in this interview.
---
Name: Janet & Robert

Country of Origin: Janet born in New Zealand, 16 years in Scotland. Robert born in Scotland, lived in Kenya and Tanzania into his teens, before moving back to Scotland. Both currently work in UK.
Number of years in Spain: 6 years on and off
---
Hi Janet! You and Robert have very interesting backgrounds. So, of all the places in the world that you've been, why Spain?
I arrived in London 16 years ago to work and live in London with my then husband, in London. We both have UK and NZ passports and it was not a difficult transition. Whilst in London we had the opportunity of visiting or revisiting many countries in Europe, Spain being one.
Southern Spain Andalucia was a region that always interested me, with it vastness, seasonal changes and its ever changing colour palette, topped by amazing fresh food and wine. What is there not to love!
I read the series of books by Chris Stewart, the first being Driving over Lemons. This inspired me to look closer at the way of life around the Alpujarra's. After visiting the Alhambra in Granada I fell in love with the notion of one day living there. For me the Alhambra is one of the most spiritual places on earth, the smell of roses amazing, simplicity and colour palette of the interior with its inlays that cover every part of the internal walls. It has after all inspired writers all over the world- from One thousand nights and Tales of the Alhambra!
That was the start of the journey…..many years later with my new partner Robert, monies from a separation allowed me to not just to dream of owning a holiday property in Europe but now being able to afford one.
Italy had been a country we both visited often and had a desired to live there, however after reviewing the process decided that it was too complicated so we moved on. France was also an option and we visited many areas of interest, however as much as we loved France, it still didn't pull at our heart strings.
The desire of living in or around area around Granada was still there for me. I decided on a road trip on my own, and that way would be sure if it was the place for us or if I was just in love with a romanic ideal!
As soon as I drove over the mountains into Granada I found the passion was still there. Granada itself wasn't a city we wanted to live in, but decided ideally somewhere within 40 minutes drive. That was the beginning of the research, the rest is history !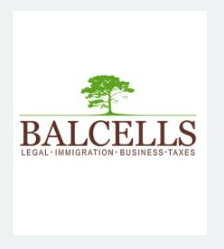 Need help with your immigration needs? Contact Marta at Balcells Group. She handles it all, whether it be a Spanish non-lucrative Visa, Golden Visa, Digital Nomad Visa, Work Visa etc…. More detail here
---
---
We know a few expats that make Jaén province home. But overall it seems the region doesn't get a lot of foreigners. Why do you think this is a great region and what kind of expat do you think would like living here?
Pre-pandemic most tourist visited the usual tourist attractions. However I feel there been a shift since the world has reopened again. Real Estate is booming along with that an increase in costs of properties. When first purchasing the property in Castillo de Locubin 6 years ago there were many properties all at the cheaper end of the market, not so much today. A lot of Spaniards have returned from either overseas or out of larger cities and seem to be relocating inland.
For tourists, there definitely has been a shift towards an experience inland rather than just staying on the coast. Of course you are still going to find those who prefer the safe holiday in a resort!
Why is Jaen a great area to visit? Well it has its national parks, Caminos, Moorish connections, a varied geography of large expanses of gentle rolling countryside of olive and fruit trees stretching into the horizon, its beauty of ever changing natural landscapes. Amazing architecture and monuments in every white washed working villages/ cities, stunning sunsets without light pollution, food, wine and of course the local community spirit.
Those that choose to relocate in Jaen region tend to be those who are more adventurous, those who want to experience the Real Andulucia with all its quirks. The community life in a real Spanish town or village is quite something. We don't feel like an outsider, and those we have met along the way, whether overseas owners or local Spanish families, have welcomed us into their homes and social circles. You need to be open, patient, involve yourself in the community and it will reward you many times over.
We choose to live in this area as we loved the idea of discovering the real beating heart of Andalucia. Around many a bend in the road you will have a wow moment. The landscape changes at such a speed and local communities certainly have a sense of pride and togetherness.
Something that I havent found since leaving New Zealand.
---
---
I googled Alcalá la Real and was struck by the images of the town and its fortress. What made you decide that this would be your home in Spain?
Originally we purchased a property in the historic White washed village of Castillo de Locubin, which our friends and ourselves loved. it was a large property of 7 bedrooms over 6 levels with parts of it over well 1000 years old, like living in a piece of history. There was an idea that we could perhaps run it as a bed and breakfast, running tours and daytrips to places like Cordoba, Ronda and Granada. We trialled this quite successfully with some friends. But then Covid came.
During the pandemic we had to make a decision about either upgrading parts of it or sell and move to a small more manageable property. After many sleepless nights put it on the market, which was one of the hardest decision I have made. Within 6 weeks the property was sold.
We still loved the area and had made so many wonderful friendships both in the village and decided to relook at the areas around us. Alcala la Real is 15 minutes drive away from Locubin and was a larger more bustling town with a population of around 27,500. It is closer to Granada and has an amazing Moorish Castle on the hill overlooking the town called Castillo de la Mota. The lifestyle suited us , with abundance of local shops, restaurants wine bars, large weekly market selling an array of local produce to beauty of the horticultural countryside surrounding the town and still had a traditional Spanish feel.
Alcala la Real is also known for it many festivals throughout the year, One of the most popular is the Etnosur music festival attracting many locals and European singers.
A prime area for growing olives, almonds, cherries and many other fruit trees, therefore never short of season fresh fruit.
The cost of living is less inland and pre-pandemic housing was affordable, post-pandemic we have noticed that real-estate does not stay on the market for long which mean demand has increased value of properties. It's good there is only a small community of expats, as we need to immerse ourselves more in the community here. We certainly feel we are truly living the dream of owning a property in the heart of Andalucia.
---
---
How's your level of Spanish Janet? I imagine it must be very good. Can an expat get by in this region with poor Spanish language skills?
Unfortunately our Spanish is not great, however we do get by. The pandemic cut our progress, we lost a lot of our confidence in speaking the language.
We do have a reasonable understanding of the language when spoken slowly, however that isn't the Spanish way. We were lucky enough in Castillo de Locubin where its many locals are very tolerant and engaged with us in a mix of broken English and Spanish (like ourselves).
Alcala la Real is a much bigger town therefore a lot more Spanish speak English. We will, once we settle, attend local classes. I feel that anyone looking to move must be able to have an understanding and willingness to speak a little Spanish. If living there full time it's a must to attend a class to fully immerse yourself in the culture.
---
---
You mentioned to me that you bought a property and that you're having it renovated. How complicated is that? What's the experience been like?
Yes our new smaller property in Alcala la Real is have a major refurbishment. Its situated in the old historic area and built over four levels with two balconies one facing the Castillo on the hill and about 100 Years old. Originally it was just to have a little touch up, though after discussions with the builders we decided that to undertake a more major renovation which I am happy with.
Our first property in Locubin was older but in good condition, small amount of retiling of the roof was required and internally not a lot more other than maintaining it. On our two lower levels of that property we had decided to turn into a self contained flat. We made enquiries pre purchasing via the real-estate for a builder they recommended. We were disappointed in the response from the local Spanish builders and therefore went with a expat. He charged more but we were happy with the work. I often only discussed changes over the whatsap and would suggest if going to do some renovation work ensure that the builder knows exactly want you want. Some of the details were missed due to us not being on site in person at various times.
In our newly purchased property in Alcala la Real we had a choice of local builders one came highly recommended and have not been disappointed. He wasn't the cheapest of Spanish builders but really happy with the build so far and have formed a really nice relationship with him and his partner.
Be aware and watch out for rip off builders as there are a lot and not just locals. Their standard of work can be varied, as can their rates and if they do not have a proper permit to undertake the work or try say doing it on a cash only basis you can be left without a leg to stand on and may even have to bring in another builder to redo the work. Do ask around the community as cowboys will be known.
Don't go for the cheapest and ask to view other work that they have undertaken, don't just view a photo. Full builds and renovation work is slow in Spain, if you are after a quick refurbishment or build it isn't going to happen in Spain.
---
---
Do you have a car Janet? Does someone living in a town like Alcalá la Real need a car?
I don't have a car, I rent one from Del Paso Car rentals when flying into Malaga, have done for many years and have VIP statis which means I don't have to que, get good discount rates and they now know me well enough to always give an upgrade . Until we semi-permanently live there will continue to rent, it isn't worth my while and storage over the winter is a problem.
Alcala la Real has easy transport links to Seville, Cordoba, Granada and Malaga therefore if you didn't drive or didn't want to purchase or rent a car you would have no difficulties hopping on one of the 10 buses that pass through each day including the weekend. Once there you can use either local transport, hire a car locally if wanted or walk.
---
---
How do you spend your time? What is there to do in Alcalá la Real?
Both our new property and previous property was about sharing an experience with our family and friends, the door is and was always open.
We love to explore and each time we fly over we try to find a new area to drive to, have found some amazing hidden gems that are off the beaten track. Andulucia is such a vast region still offerring traditional Spanish cuisine, architecture, history and an amazing variety of landscapes within a short drive away… that is what makes Spain famous and that is what we love about the region!
We do take time to recharge in our own home, but feel that this is also a journey of discovery and exploration…it is the ultimately the reason we are there!
Having been in Spain a while and now on your 2nd property, what tips and advice can you give foreigners looking to follow in your footsteps? Did you have any major missteps along the way that people could learn from?
I feel that anyone looking to purchase a property needs to take time to travel around Spain first. Do your research, before booking a flight, find areas that appeal. Its a big country therefore every area has a different dynamic, climate, culture and feel.
I had previously visited Spain many year before purchasing and got a 'feel'. Practically I knew that I needed to be located less than 2 hours away from a major airport, in a working village or town that had community feel with enough supporting shops, bars restaurants outdoor activities and services.
Granada always pulled at my heart strings therefore that was my starting point and after reading the Chris Stewart books knew I had to explore this region first.
I suggest that if you have an idea like we did, draw up a map and mark off the locations within that area that interest you. Once decided, then spend time travelling around these areas, be flexible in your approach. If it is not for you move to the next village or town and continue until you find your place in the sun.
Having decided on the area then researched properties within your price range, I was surprised to find that there were plenty of options out there so it was now down to viewing and finding that perfect property that felt right.
The first property I purchased was in Castillo de Locubin which was only 40 minutes drive from Granada, in the region of Jaen renowned for its olive groves & cherries, natural rugged landscape, rich culture and history. It definitely was a place that we could call home and useful as a jumping off point to explore the rest of the region, with a distinct local atmosphere and culture we knew we had arrived in the REAL SPAIN.
You need to be patient when purchasing a property there are so many quirks in the Spanish law relating to purchasing properties, and there is no essence of hurrying the process. Find the right people to guide you through the process and ensure you purchase though a professional real-estate office. This is paramount. Some people suggested purchasing privately, but I feel that this is not sound advise, as there are so many pitfalls and leaves you quite vulnerable legally.
We were extremely lucky to have been introduced to a local solicitor and notary who both spoke English and had excellent knowledge of the legal requirement for an expat purchasing, having no mortgage meant the process was seamless and only took 7 weeks in total. My suggestion is that you do the research ask around the community as to who to trust.
We used Inland Andulucia to purchase both properties, Hayley who we now call a friend had the patience of a saint. I viewed so many, when purchasing the first property, advising her at the beginning I had no idea of what I wanted and would all come down to the feel and soul of the property , she would know when I had found it!
She understood as I flew through a lot of properties to be polite but not getting a feel until she realised size didnt matter it was about the feel of both property and location .
Recommended for real estate: Hayley at Inland Andalucia.
It is a huge commitment purchasing a property in another county, its not just down to the amount you pay or boxes you tick, you need to consider the community how far away is your nearest airport and for some it will be about accessing health facilities.. take time to consider what is important for you now and in years to come as it could end up a costly exercise!
My suggestion to anyone looking to purchase, pre buying, have a a local trusted builder or engineer inspect the property especially a very old property. Many old townhouses and fincas have wooden ceiling support beams, which do at times get infested with carcoma (wood beetles) which could end up costing you more than expected!
Fees for buying a property in Spain vary from area-to-area, and many are negotiable – for example, there are no fixed fees for lawyers or estate agents. Buyers must pay the majority of the costs, which are generally as follows:
Property transfer tax: 6–10% (existing properties) / VAT (or IVA) at 10% (new properties)
Notary costs, title deed tax, and land registration fee: 1–2.5%
Legal fees: 1–2% (including VAT)
The seller usually pays the estate agent fees in Spain. Estate agents usually charge their fees as a percentage, typically around 3% of the final sale price.
Its been a very rewarding experience, have met amazing people along the way all of whom have become firm friends… our journey is not over there are many more adventure to be had and many new friends to be made!
Very helpful information. Thank you Janet!
---
---
Join Our Newsletter
If you haven't subscribed yet and want to get our posts sent to your email, just insert your email address below. It's free!