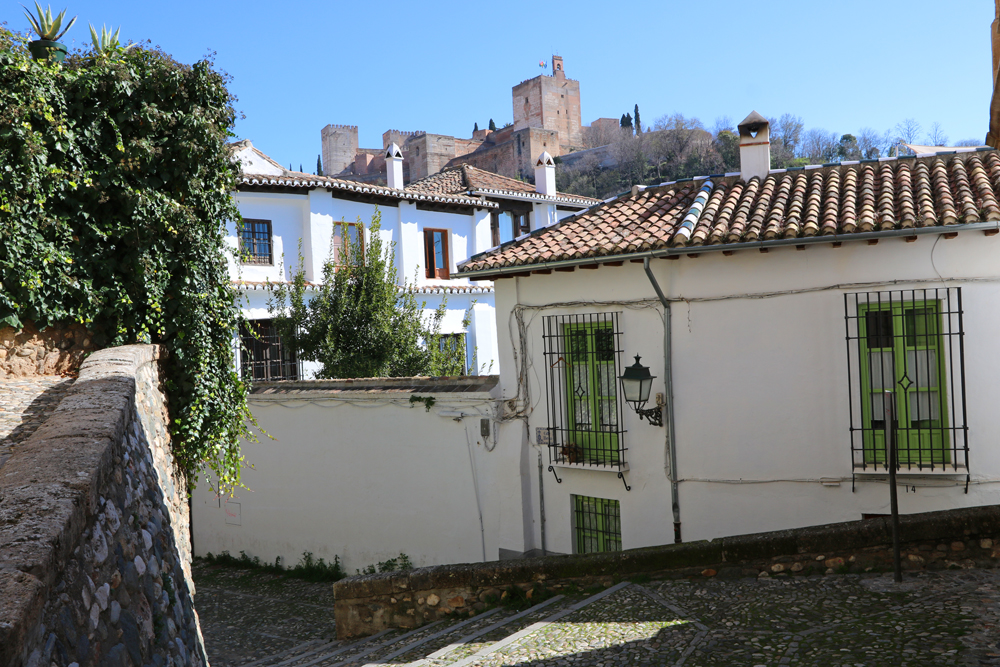 Granada's Albaycin (Albaicín) – a UNESCO World Heritage Site
Declared a UNESCO a World Heritage Site in 1984, the Albayzín (or Albaicín) is the old Moorish quarter of Granada. It is built up on a hillside facing the Alhambra and is characterized by steep steps, white-washed alleys and buildings, churches, quaint plazas, and dramatic viewpoints.
The quarter was established when Moors (driven out by the Christians) fled the town of Baeza, near Jaen, in the 13th century. Granada – under the control of the Nasrid dynasty – was soon to be the last stronghold of a Muslim empire that had at one point included all of Spain and Portugal. During the next two hundred years the Albaycin grew: more than 30 mosques were built and the population expanded to over 40,000 inhabitants. Villas with lush gardens were built and Arab baths multiplied.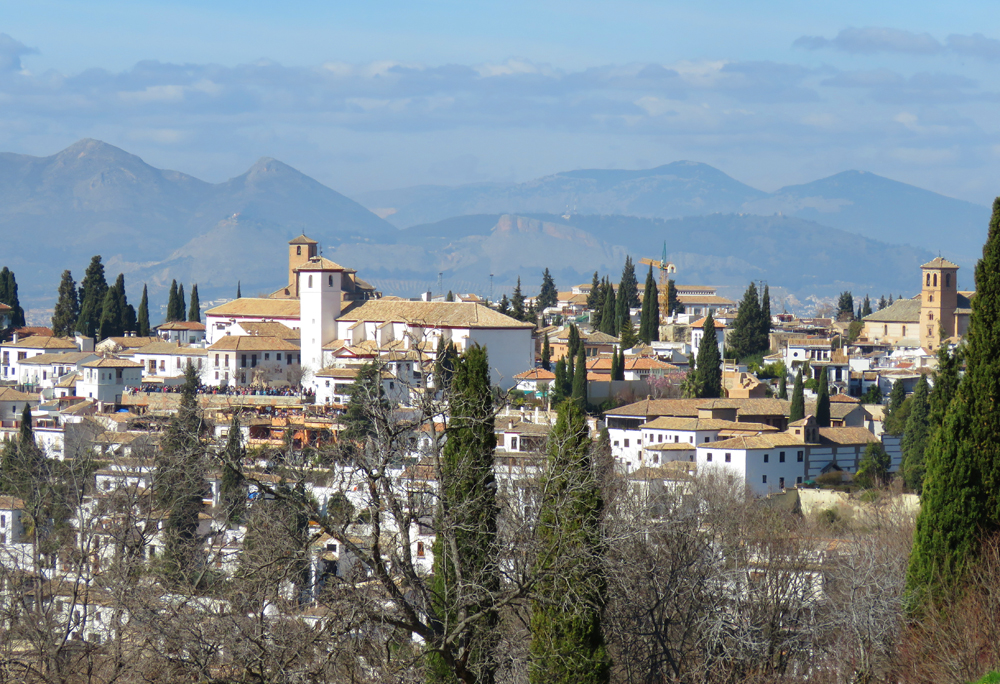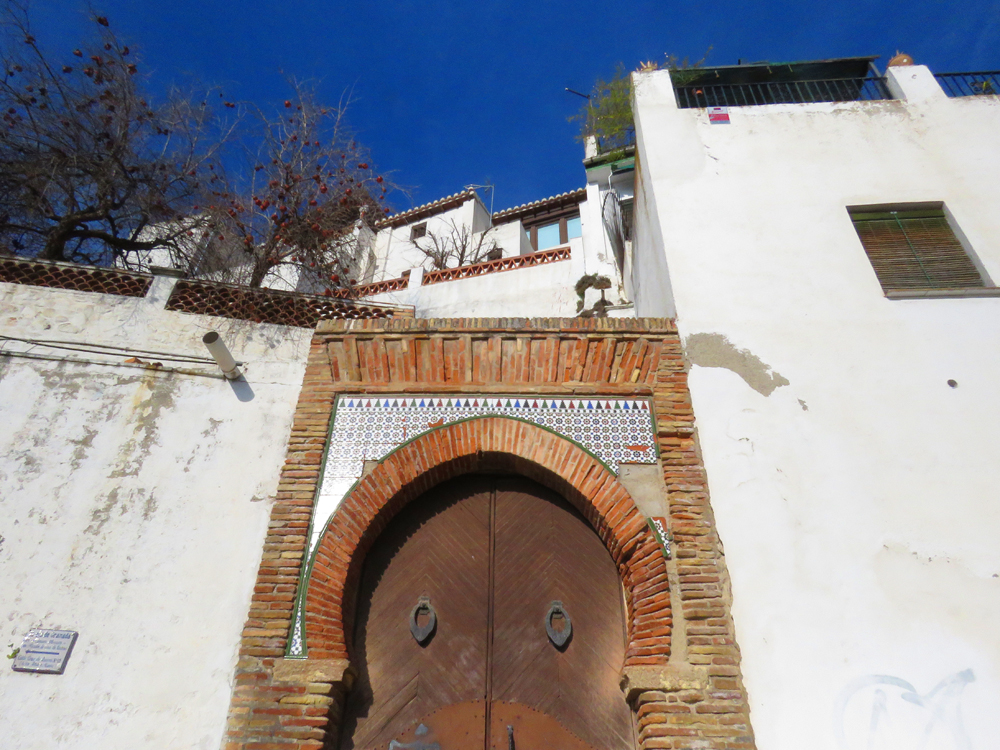 ---
---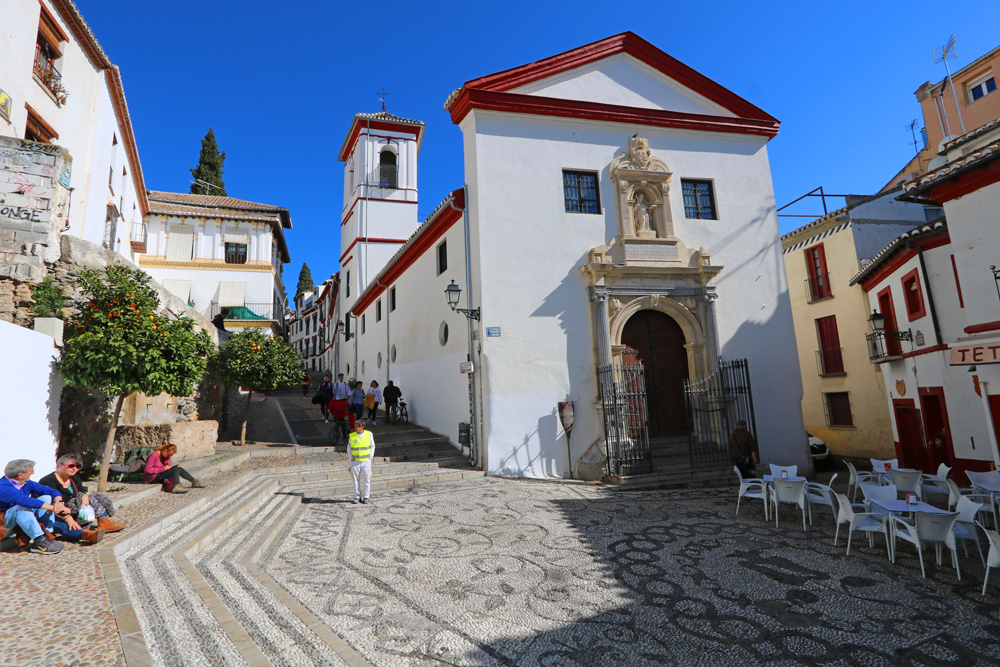 Moorish rule ended in 1492 when the sultan of Granada surrendered the city and handed over the keys of the Alhambra to the Catholic monarchs Ferdinand II of Aragon and Isabella I of Castile. Initially Muslims were allowed to continue practicing their religion but by 1501 the new rulers mandated that Granada's Muslims convert or emigrate. Many of the elite Muslim class emigrated to North Africa but most of the population converted.
---
---
The Albaycin is a bit of a labyrinth and it is easy to get lost. We stayed in the quarter for a week and even then would sometimes go down a wrong street when trying to head home. There are several pretty churches worth seeing (all built on top of old mosques) and there are some great viewpoints: you can't miss Mirador de San Nicolas or, further up, the Mirador de San Cristobal. The quarter is also great for tapa-hopping – our favorite little square was Placeta de San Miguel Bajo where there are a few tapas bars in front of a church.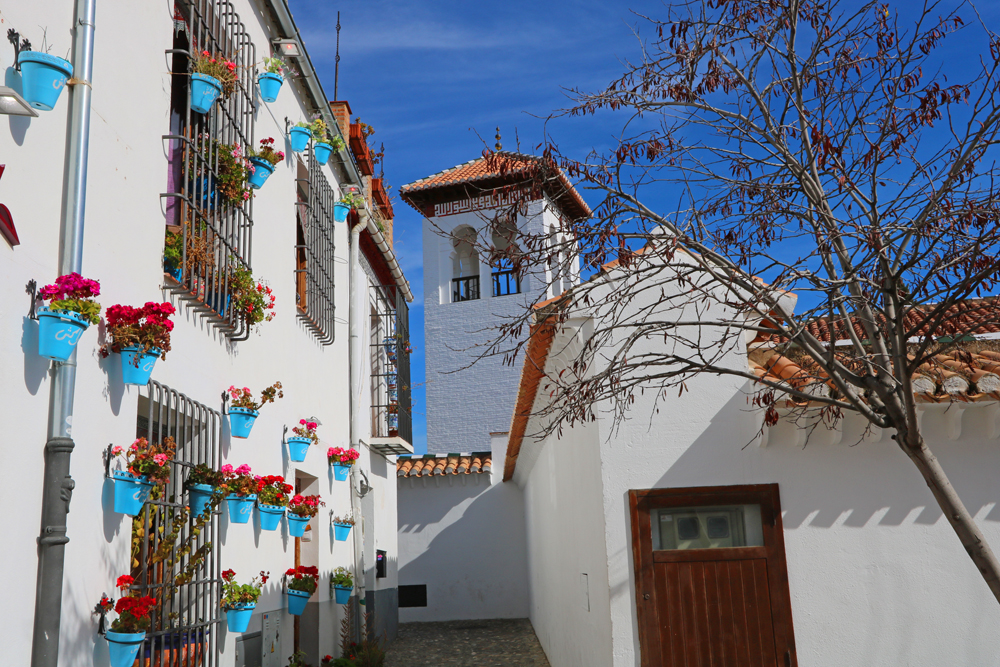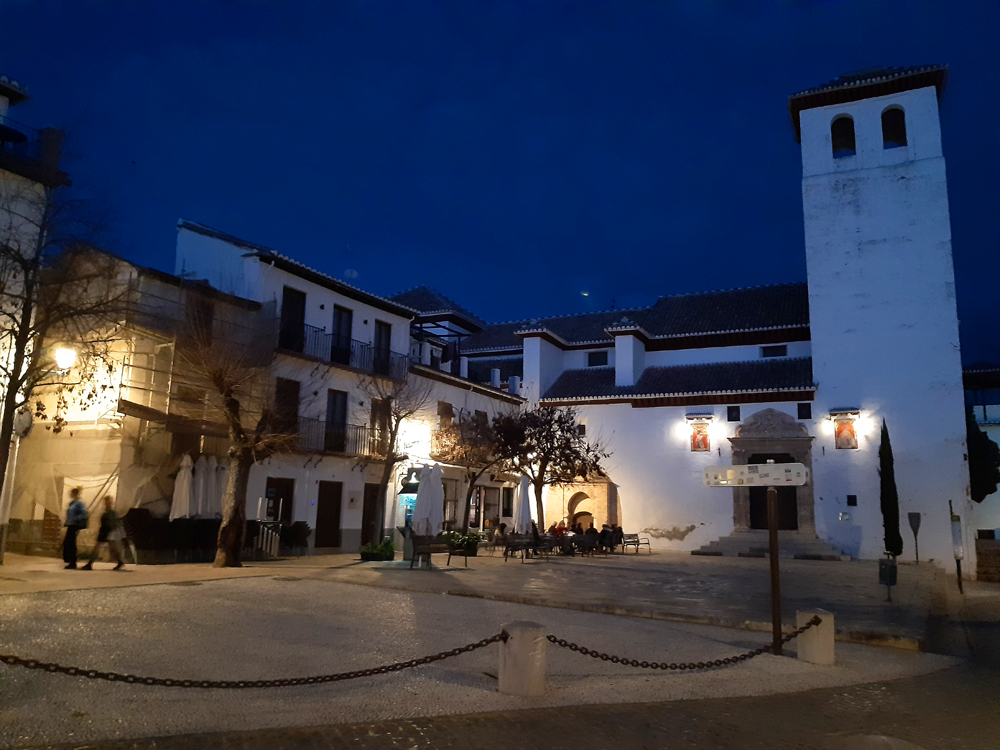 ---
---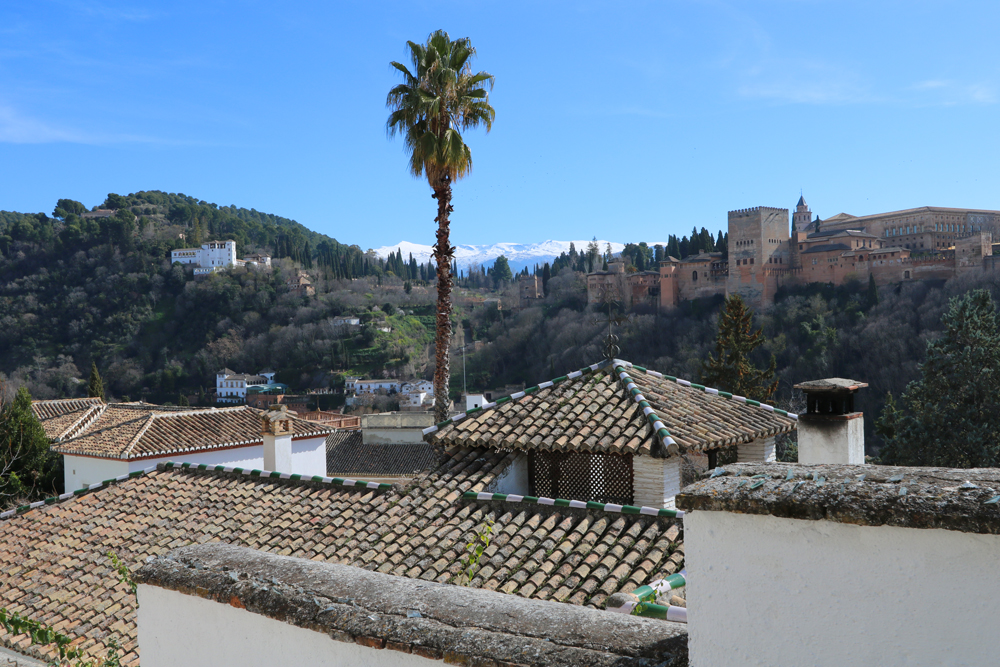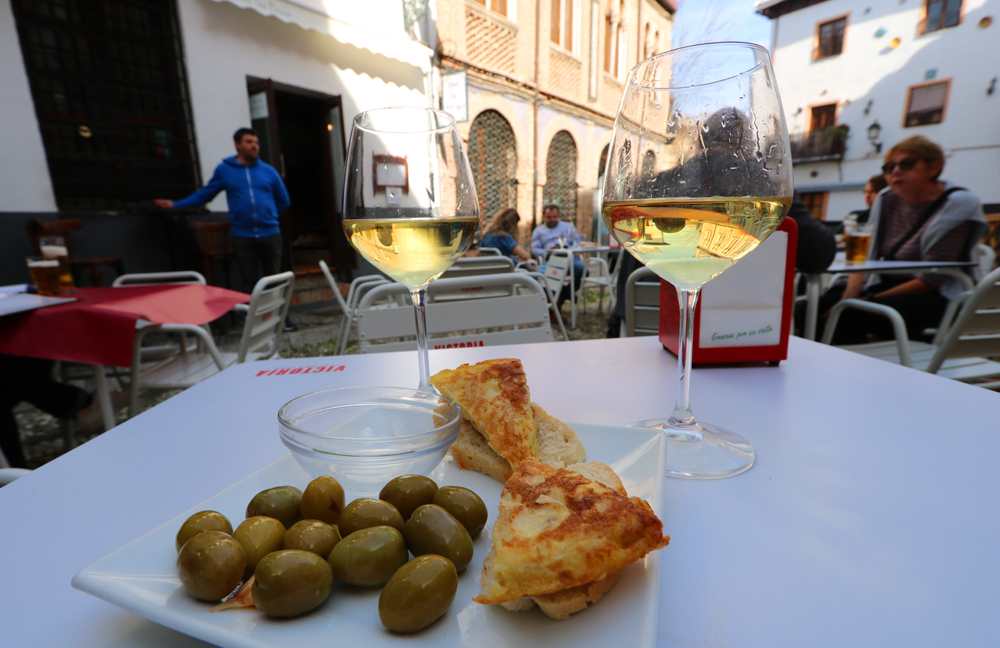 But the best thing is to just explore. There's lots to see in the neighborhood and lots of different views of the Alhambra and the city of Granada. If on limited time, I recommend a tour – this tour includes the best of the Albaycin (including the most scenic viewpoints).
Where to Stay in Granada
As much as we like the Albaycin, we don't recommend staying in the neighborhood. You're best off in the city center where you're close to everything and it's easier to find you way around.
High-end Hotels: Alhambra Palace. Fantastic hotel just outside the Alhambra with great views of the city. Room Mate Leo. Beautiful, stylish hotel in the city Center.
Mid-Range Hotels: Hotel Santa Isabel La Real. Charming hotel in the old town. Palacio de Santa Inés. Stylish hotel in historic building with great views.
Budget: Hostal Verona.
Apartments: Alhambra Slowhomes. Beautiful apartments, great location, good price. Siloe Plaza, a bit higher-end but good value and great location.
---
---
Join Our Newsletter
If you haven't subscribed yet and want to get our posts sent to your email, just insert your email address below. It's free!