Spain Revealed on living in Madrid
I love James' story of falling in love and moving to Spain…and of becoming a popular Youtuber focusing on Spanish food, drink, and culture (I just came back from Mexico and binged on his videos on Iberia's entertainment channel).
All about James and how he ended up in Madrid in this interview.
---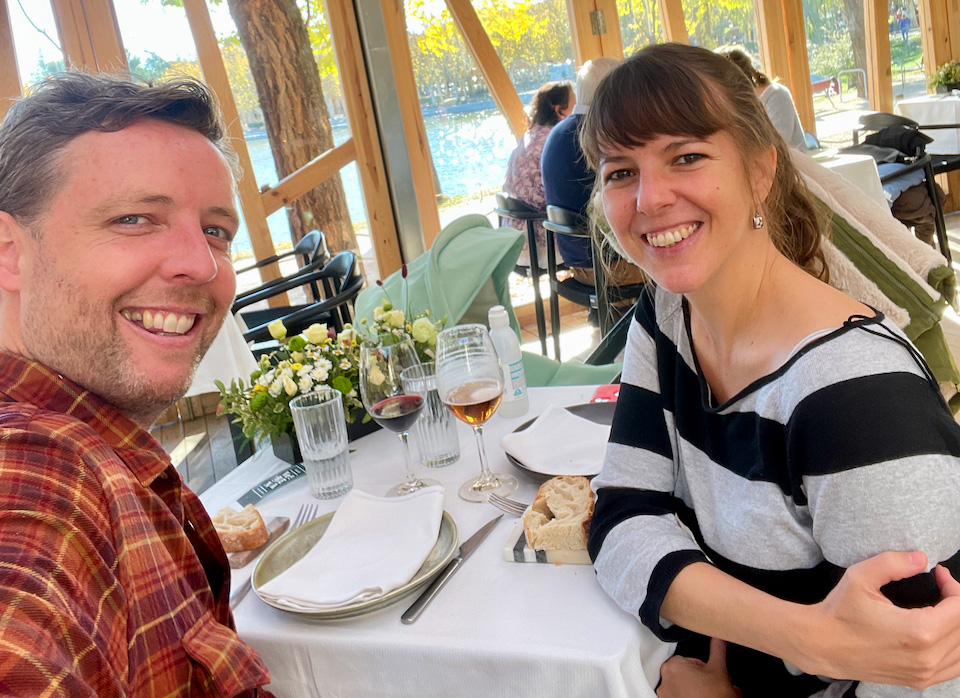 Name: James Blick
Age: 43
Country of Origin: New Zealand
Number of years living in Spain: 10
---
Hi James! Thanks for doing this interview and congratulations on all the Youtube success. Firstly, could you describe how you ended up in Spain?
Well, long story short… while I was in my mid-20s in NZ I started flatting with a German guy and his French girlfriend, and then started dating one of her friends (also French). Through all this exposure to these fun Europeans (!), I fell in love with the dream of living in Europe and the lifestyle and everything.
So a few years later I moved to France to teach English. And while living in Toulouse, I met a Spaniard. And her name is Yolanda and she's now my wife.
And so I shifted tack from the dream of living in France to the dream of living in Spain.
We moved here and set up our life!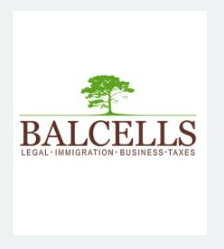 Need help with your immigration needs? Contact Marta at Balcells Group. She handles it all, whether it be a Spanish non-lucrative Visa, Golden Visa, Digital Nomad Visa, Work Visa etc…. More detail here
I remember when you interviewed me for your series that you mentioned that you didn't really like Madrid initially. I imagine that's changed. Can you tell me how that change came to be?
Madrid is a big, busy city and isn't (in my opinion) as immediately charming as a place like Barcelona or Seville. I didn't not like it at first, but it didn't immediately capture my heart. But then as I learned more, and explored more, I realised that behind all the bustle, Madrid is just a big village. It's got such a wonderful food scene, so many great local tapas bars, and has a fascinating history. And it's a place that's defined by its neighbourhoods. So you go to Lavapiés for one experience or Malasaña for another. I also appreciated that it wasn't as tourist saturated as some other Spanish cities. And so once it got under my skin, I fell head over heels for Madrid.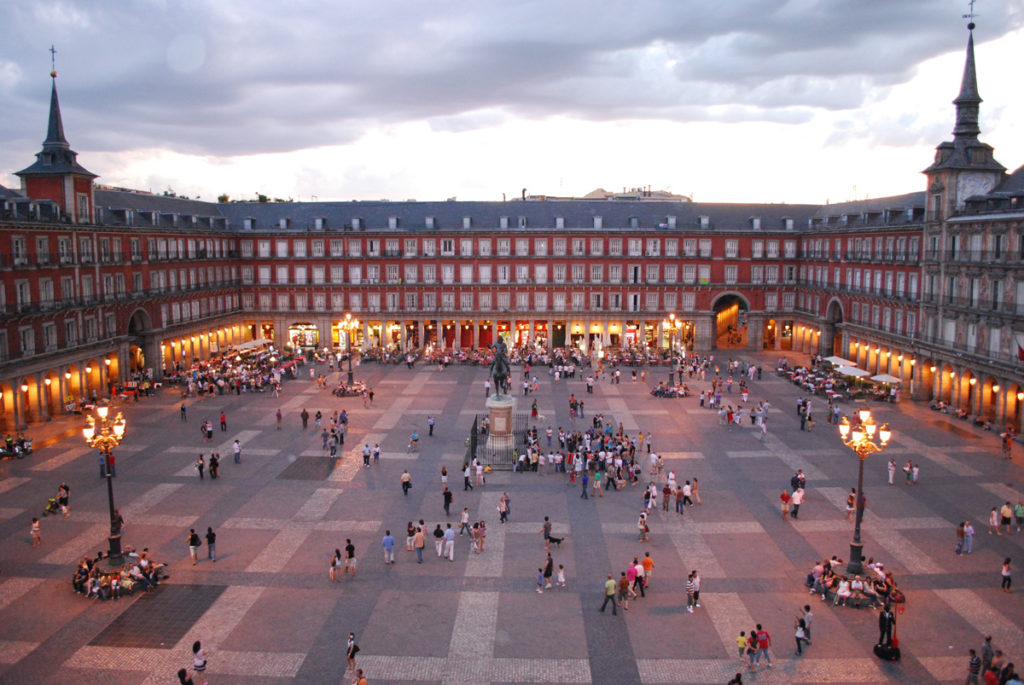 ---
---
Your Youtube channel specializes in Spanish food and wine and the expertise you share there is really impressive and fun. But when you arrived in Spain in 2011 I'm sure you didn't plan on becoming a huge Spanish food and wine Youtuber. What were your initial plans when you moved here? (ie how were you planning to make a living). And how did the whole Youtube thing develop?
I was initially planning to direct TV commercials (which is what I was doing in NZ). But when you move overseas, it's a great moment to reinvent yourself (or some aspect of your life). So within 6 weeks, I quit my job and decided to become a travel writer. I was falling in love with Spain and its food and wine and wanted to make my living writing about those things. That was slow going (my goal of getting published in the New York Times travel pages within the first few months did not become a reality!), so soon I started guiding food tours to supplement my income and that led to the creation of Devour Tours.
Can you please tell me about adjusting to life in Spain? Lissette and I have lived here for a year now and I have to admit (and part of that is due to Covid) that we don't have an "in" to the culture yet. Yes we speak Spanish in varying degrees, but even Lissette being a native Spanish speaker is adjusting to the language as well as the culture. In a way you've had an advantage having a Spain wife (Yoly) but at the same time it must have felt like culture and language overload at the beginning. How long did it take to truly feel at home in Spain and what tips can you give people moving here?
I do feel like Yoly gave me a real foot in the door. And so it's hard for me to imagine moving here without her, and with, say, a fellow New Zealander. Yoly already had a Spanish circle of friends, so they became my friends. And she helped me understand the culture. I think the language is key. What I tell people in my Move to Spain Masterclass (an 8-week course I run to help people move here) is that they must start learning the language as soon as possible. That is the key to accessing the culture. Then once you feel comfortable with the language, you need to have strategies to make friends. The best strategy is to find communities with similar values and interests as yours. If you move to Alicante, and you love swimming, then join a sea swimming club. You'll end up meeting Spaniards and ex-pats, and you'll have an instant friend group. Volunteering is also a great way to meet locals. Check your local Caritas (an big local charity) or local food bank and see where you can help out. Don't think you're going to just meet friends at the tapas bars or your neighbourhoods. Just because you live next door to someone is a bad filter for thinking that that means they'll make a good friend. And a tapas bar is a great place to have a rowdy conversation over a few beers with people, but lasting friendships usually aren't formed there.
---
---
I know you've really gotten to know Spain so I'd like to get an insider's insight – If you couldn't live in Madrid, where would you live in Spain? And why?
Tough one. Yoly and I often dream of living in Cadiz. It's such a gorgeous city, and we would like to spend 6 months living there sometime to see how we like it. But we're city folk, so if you like big cities, there are only a few to choose from in Spain, and of them, I think Madrid is the one for me.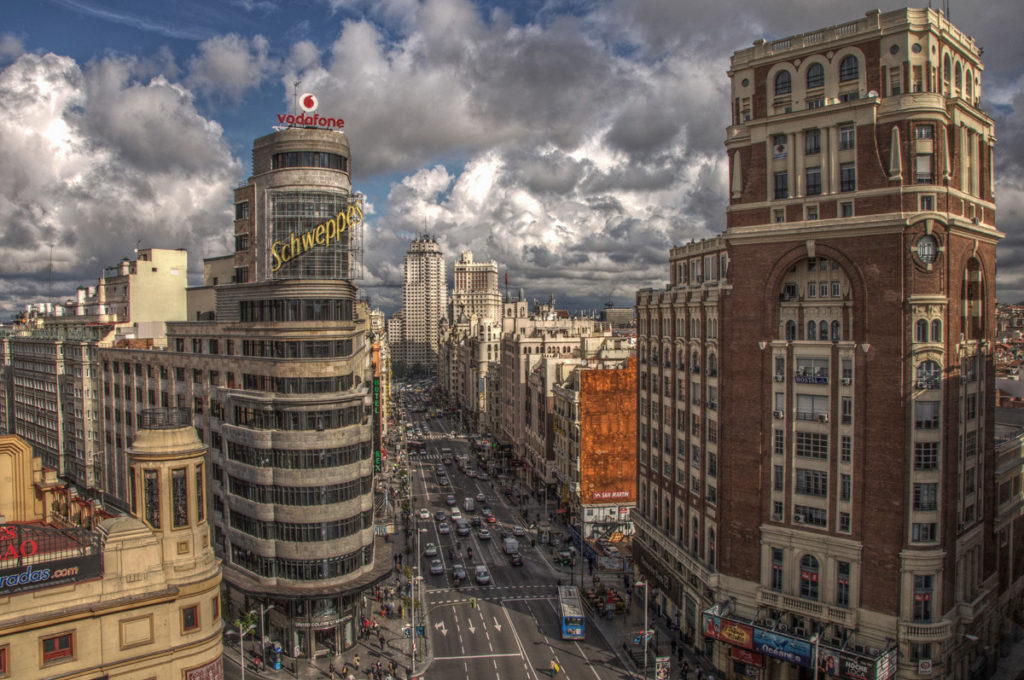 I notice in your videos that you're often driving to more remote regions. Do you own a car in Spain? Being in a big city like Madrid, do you think that's advisable or are you a believer in renting whenever needed? (I ask because when we lived in Montreal we were part of a car-sharing serving. Finding parking there made car ownership too much of a hassle).
We haven't owned a car over the last 10 years living here. We haven't needed to. Public transport within Madrid is great, and train travel is a really effective way to move around the country. And then if we wanted to go to out of the way places, we rented a car. But we recently actually bought a car. We've just had a child, so picking up a rental with a baby is challenging (you need to put the baby in the Uber to get to the rental place, then transfer the baby to the rental etc).
If you want to explore rural Spain and small villages, you need a car. It'll just give you more access to interesting off-the-beaten-path places. Whether you buy or rent just depends on if you're heading off every weekend, or once in a while. Most people find they don't need a car in the cities unless they live in the outskirts and perhaps have kids they need to ferry around.
I would wait on the car, and see if you really need it. And then if you do, go for it. But start off renting.
---
---
Cost of living. Do you own a home or do you rent? Would you mind disclosing how much you pay in rent and how much your utilities come to on a monthly basis?
We bought our home a couple of years ago. I can disclose what we made a video on our YouTube channel all about the process, and what we paid. We paid €257,000 for a 3 bedroom in the neighbourhood of Pueblo Nuevo in Madrid. Then spend about €30,000 renovating. Utilities we pay from €30-€60 on electricity a month (depending on the season and if we have the airconditioning going), for gas we pay between €50 – €120 a month (higher in winter months for the central heating, and apart from that it's for hot water and cooking). Then for water, we pay about €20 a month.
If you had to do anything over again, is there anything you would do differently? What do you think you've learned the most living in Spain?
I would make sure I was going to Spanish classes from day 1. The better your Spanish, the better your experience is going to be. Period! So before you travel, start taking online classes. Try and keep that same tutor during your move, as it'll be great to have that relationship with them as you're figuring out this new culture, and you can shape the lessons around what you're going through. Then when you land, do an intensivo language course (where you go to class several hours a day for a few weeks). Then keep the language learning going as you settle in – keep taking those classes. Your confidence will grow, as will your immersion into and enjoyment of the culture!
Join Our Newsletter
If you haven't subscribed yet and want to get our posts sent to your email, just insert your email address below. It's free!