The Beaches of Nerja (Spain)
Nerja is the place if you love beaches. There are beaches all around this coastline and you'll find all kinds of beaches: from long, wide and sandy beaches to small, private beaches hidden in coves.
In this post I cover only beaches within easy reach of Nerja's center – the maximum you'll walk to get to any of the beaches on this list is 15 minutes.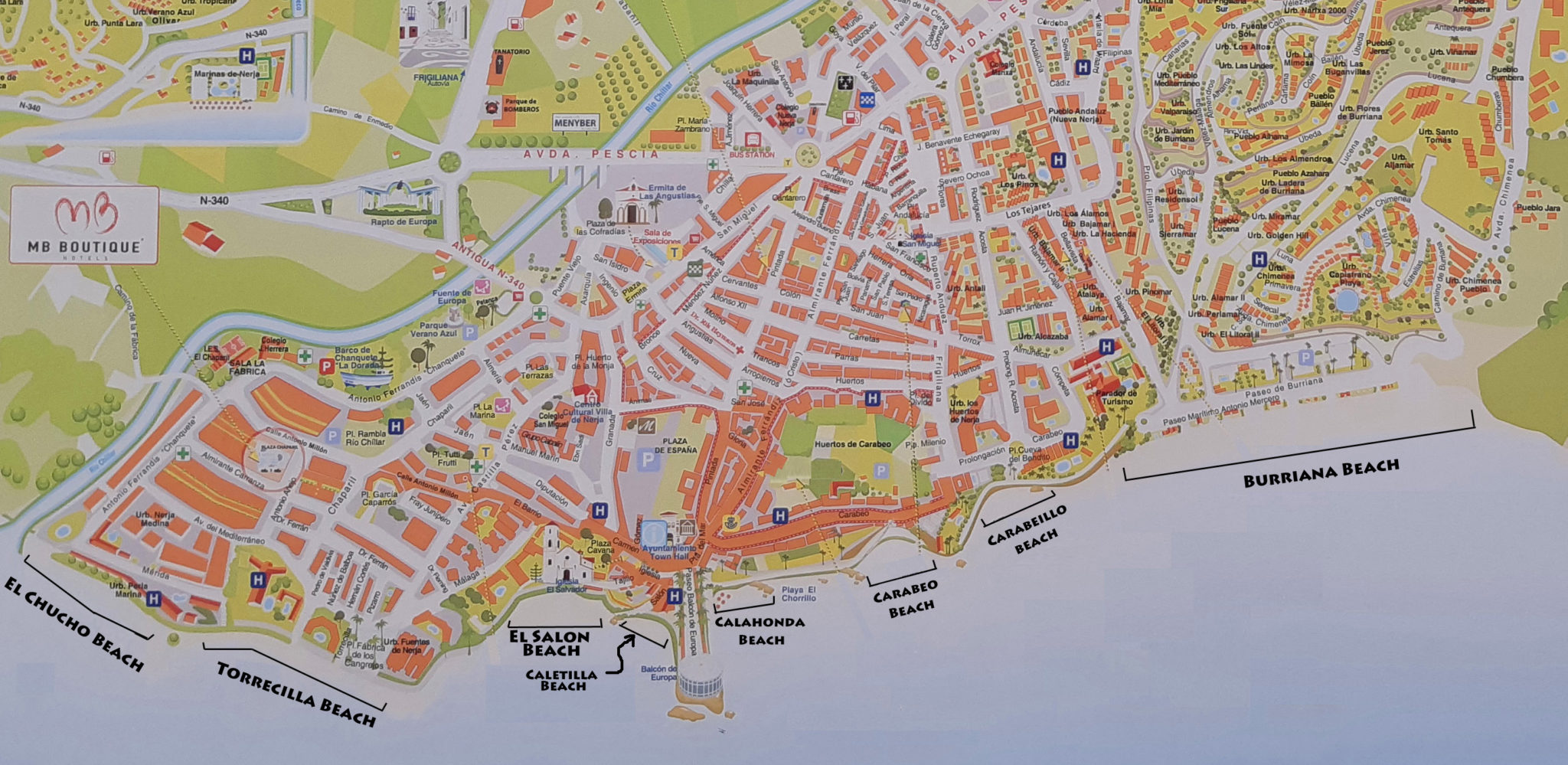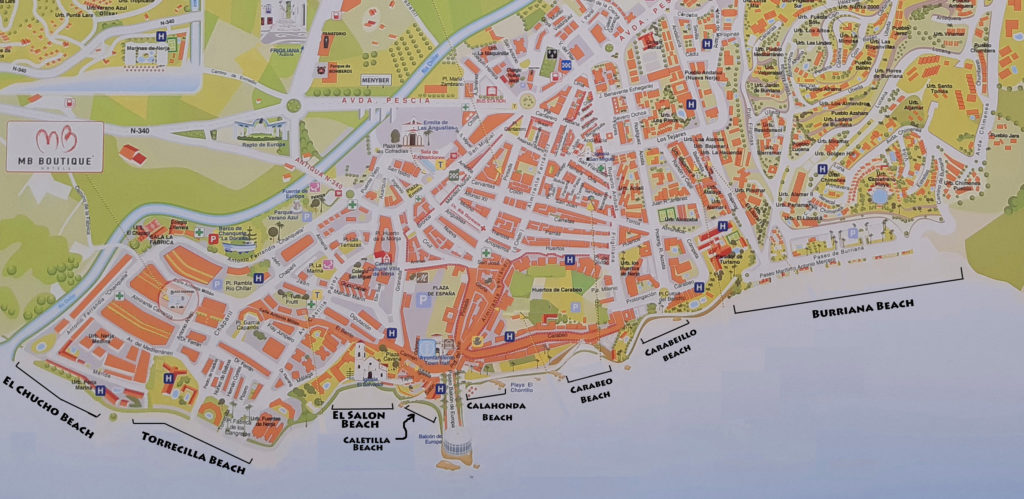 Starting from the East and going West…
Burriana Beach
Burriana beach is Nerja's most popular beach. It is located at the far eastern end of town, about 15 minutes walk from the town center.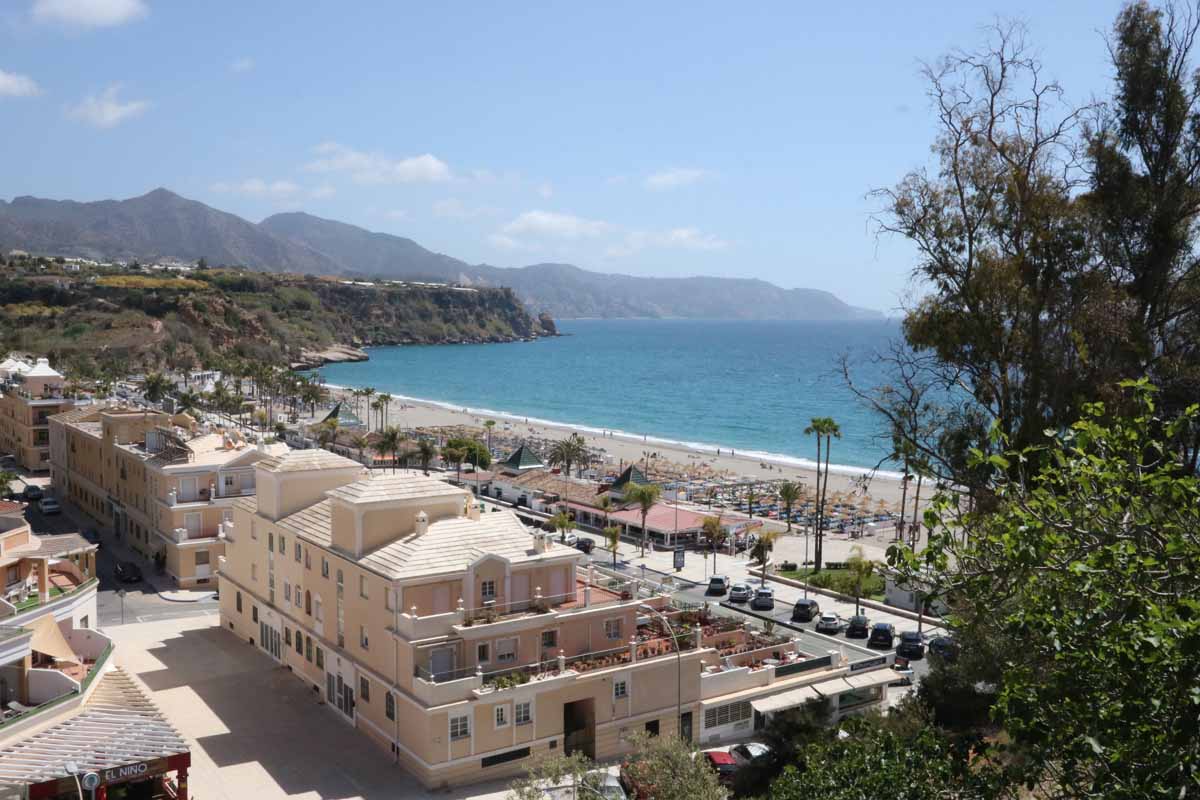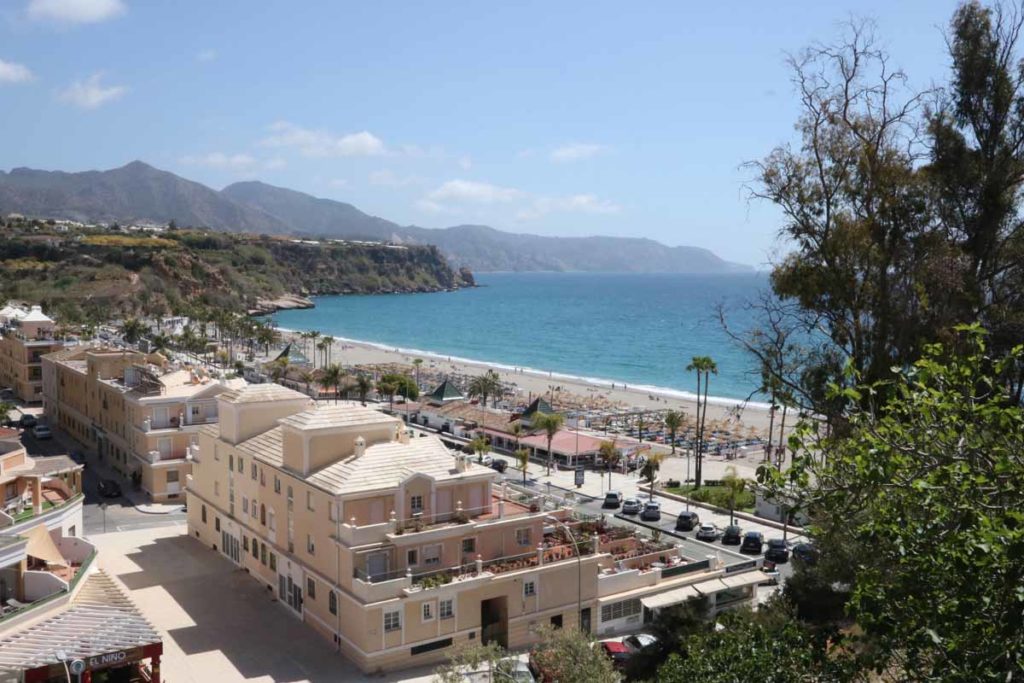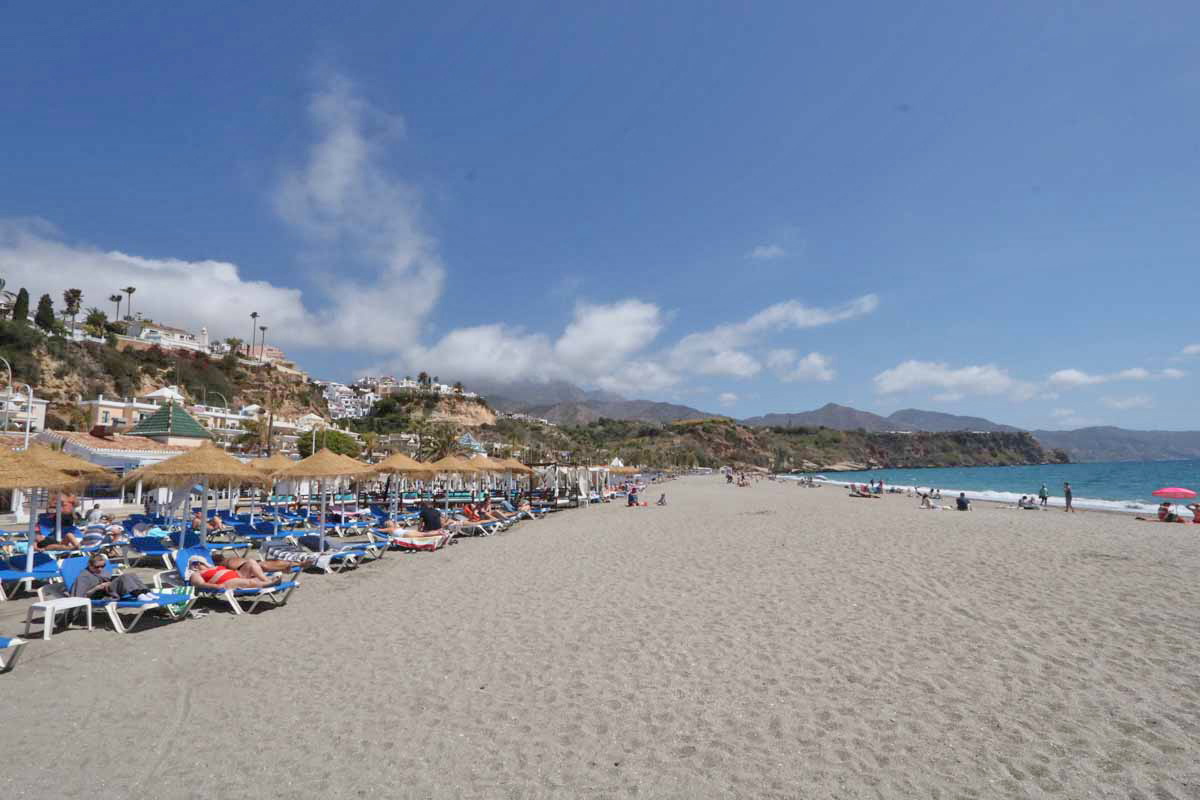 It is a large sandy beach with all the facilities: showers, bathrooms, restaurants, bars. It's good for watersports and there's even a section reserved for ball sports (volleyball, football etc) – it is the best equipped beach in Nerja. The beach is well-maintained and has been awarded the "Q" for tourist Quality.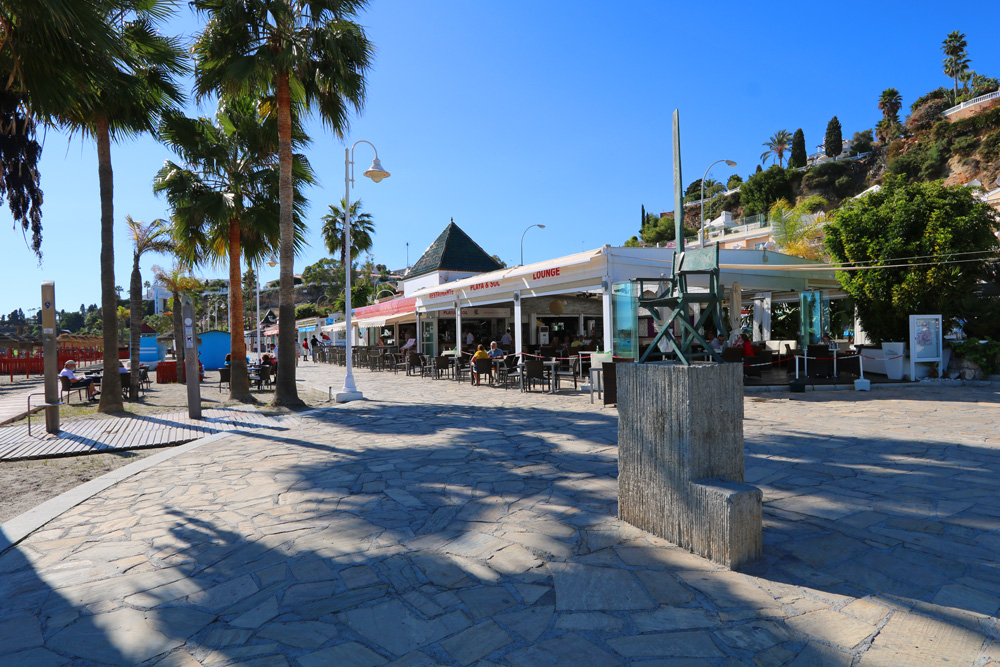 ---
---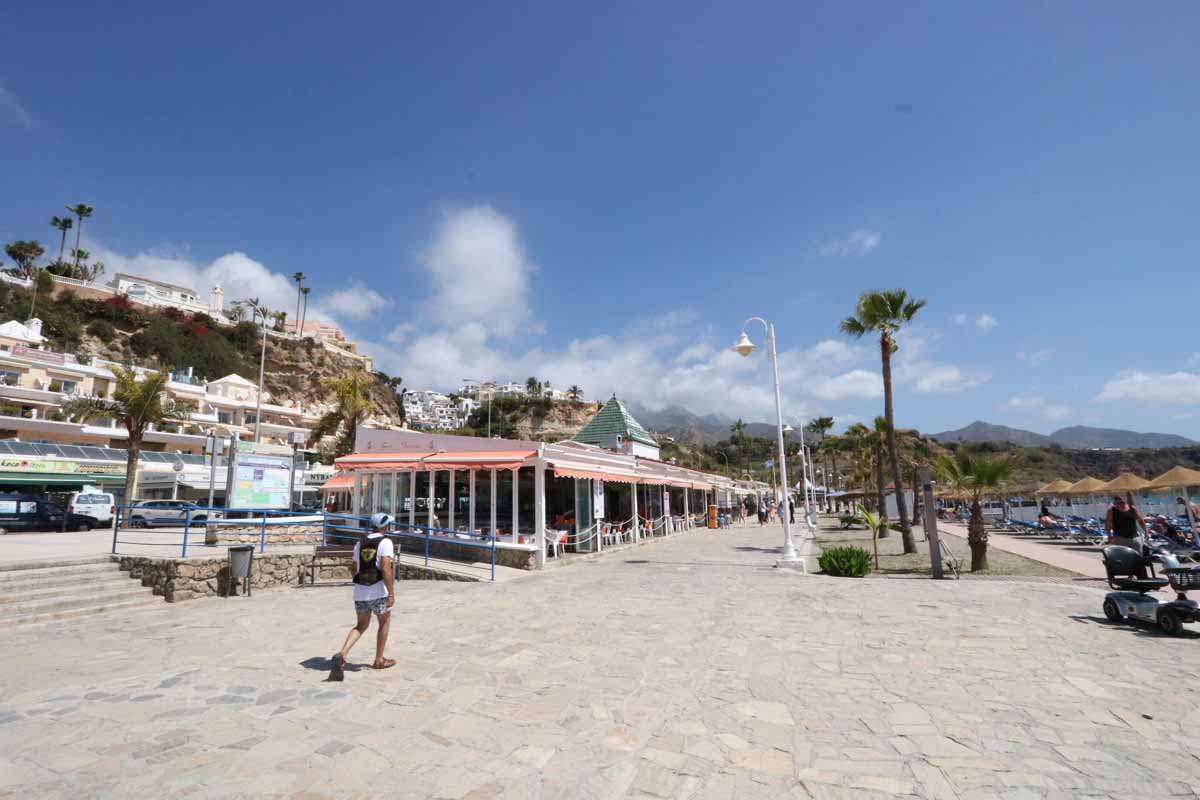 Carabeillo Beach
Carabeillo Beach is a small beach in a cove. You can look down upon it from Mirador del Bendito – it is beautiful with its lush vegetation and clear waters. It's a scenic, private beach (there are no facilities however).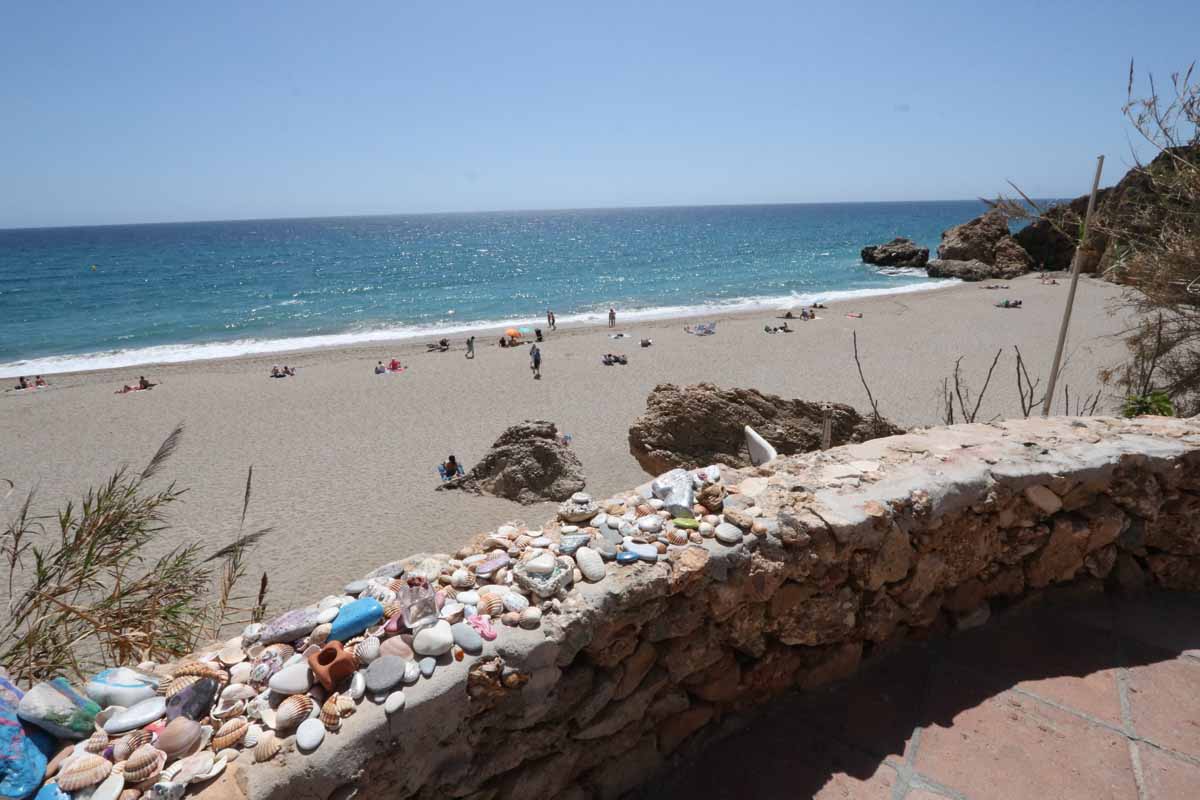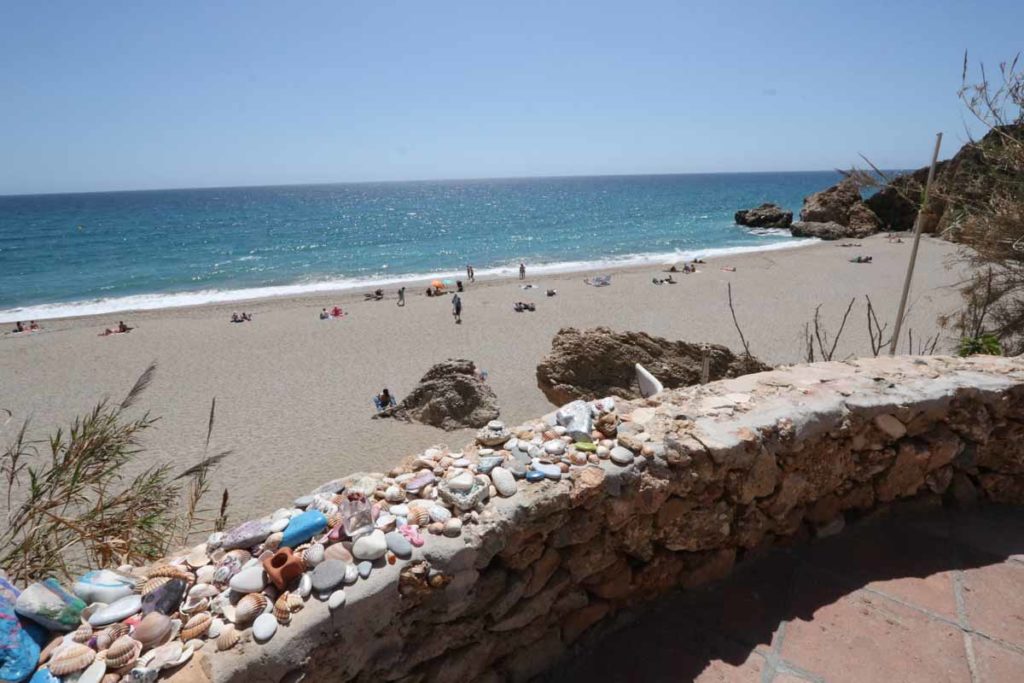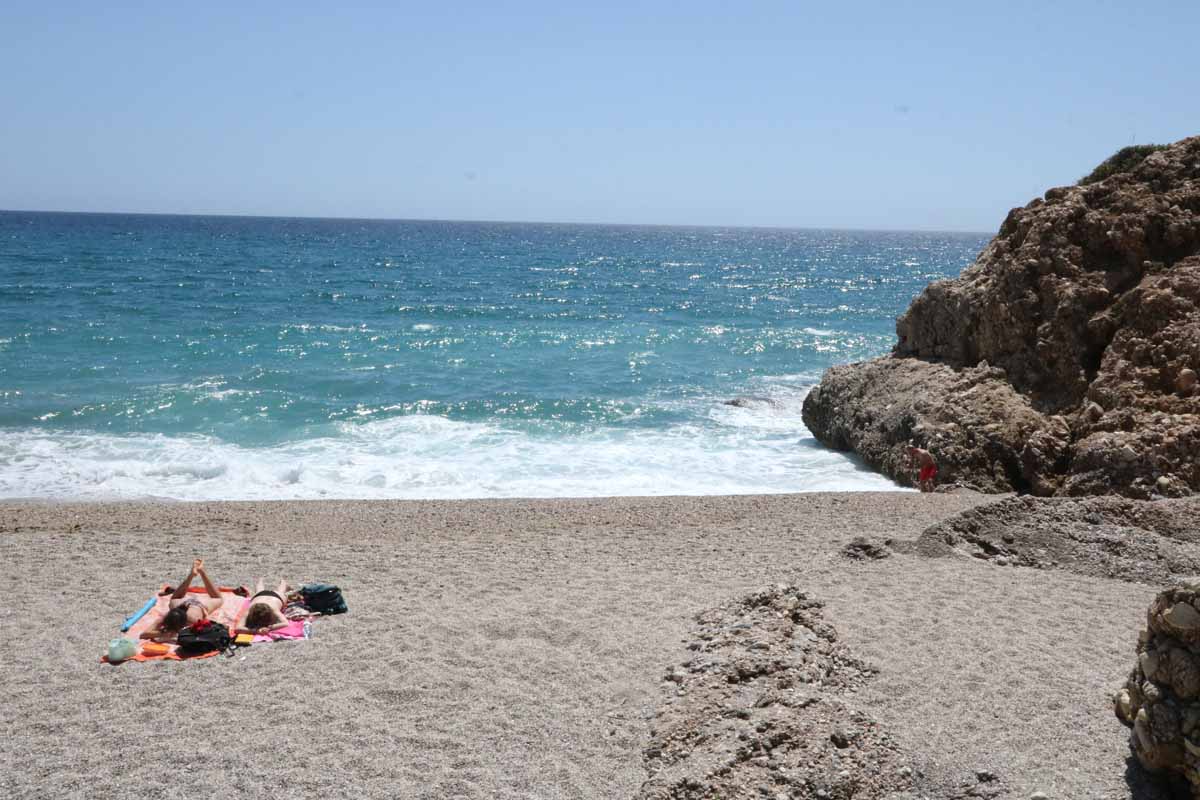 ---
---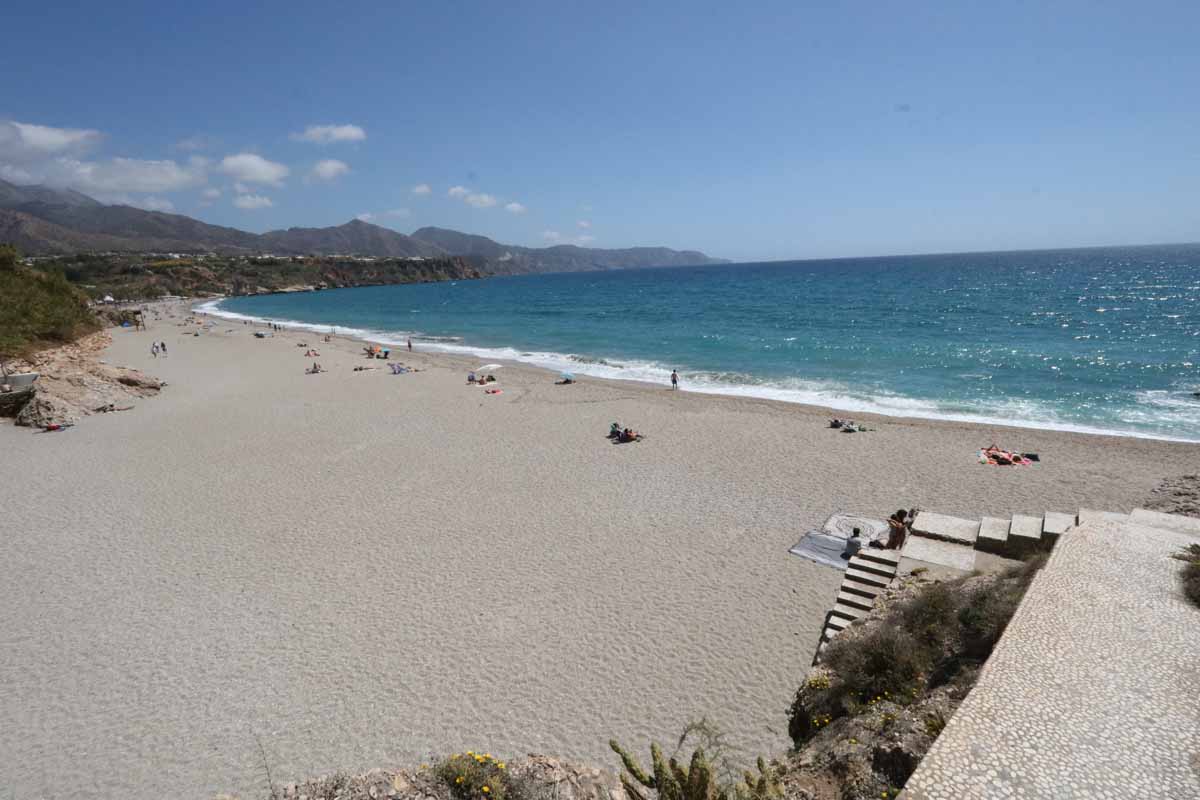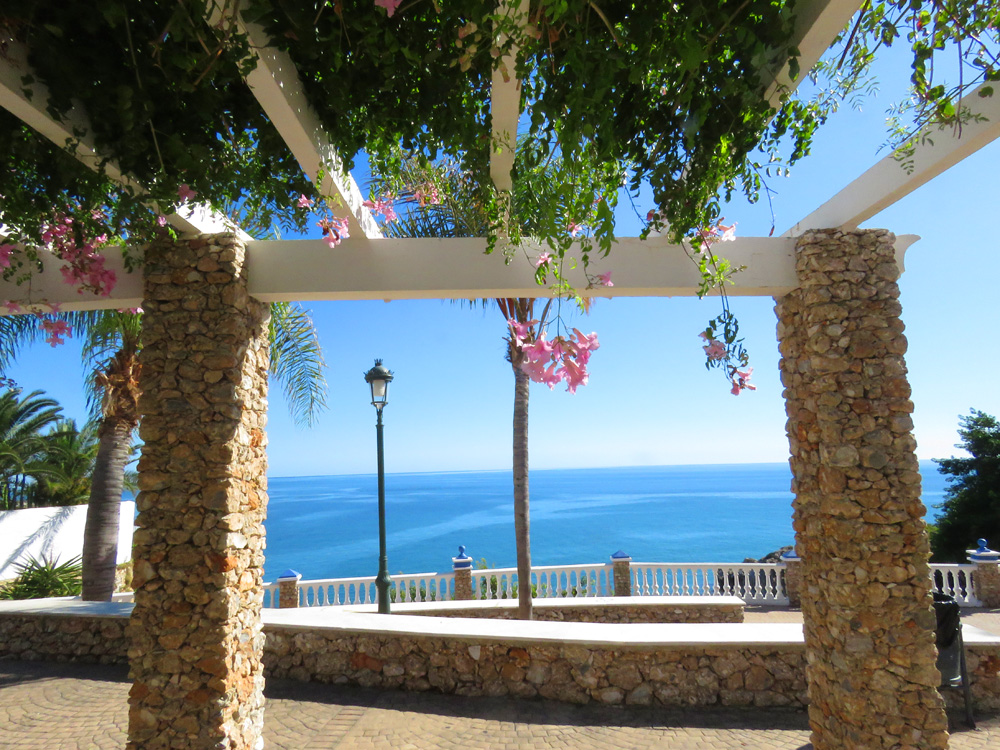 Playa de Carebeo
Playa de Carebeo is one of our favorites. Like Carabeillo, it is a small beach in a cove, protected by cliffs from either side. To get to it you have to walk down from a lookout, through a flight of stairs flanked by different varieties of flowers. It is very pretty. In the summer the beach gets quite busy (it is about 5 min from the center of town). Facilities include showers, a lifeguard, and you can rent sunbeds.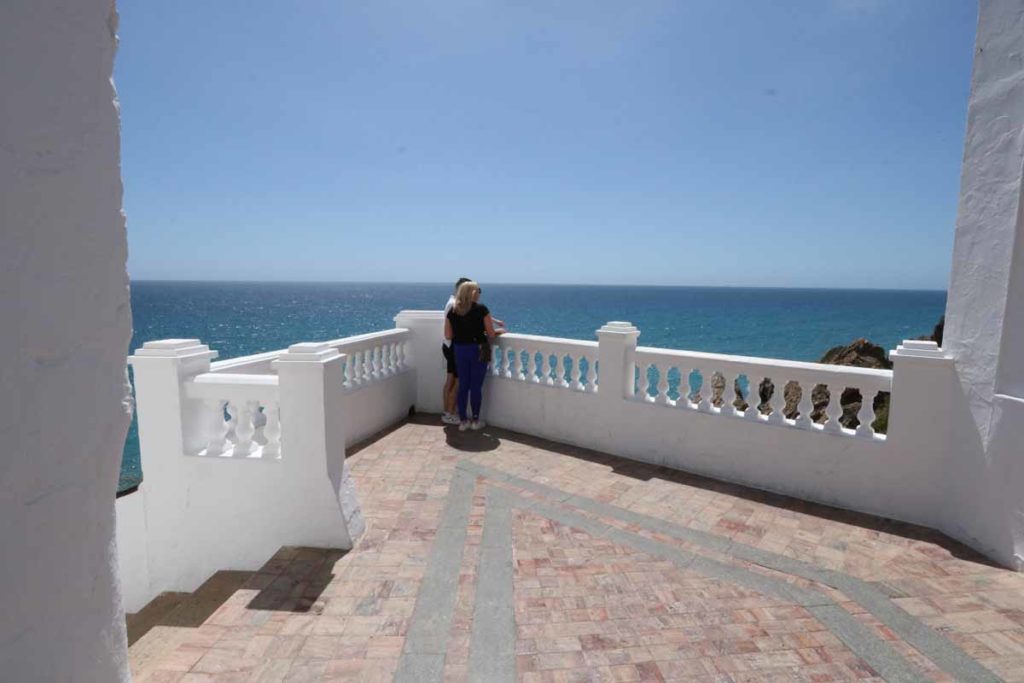 ---
---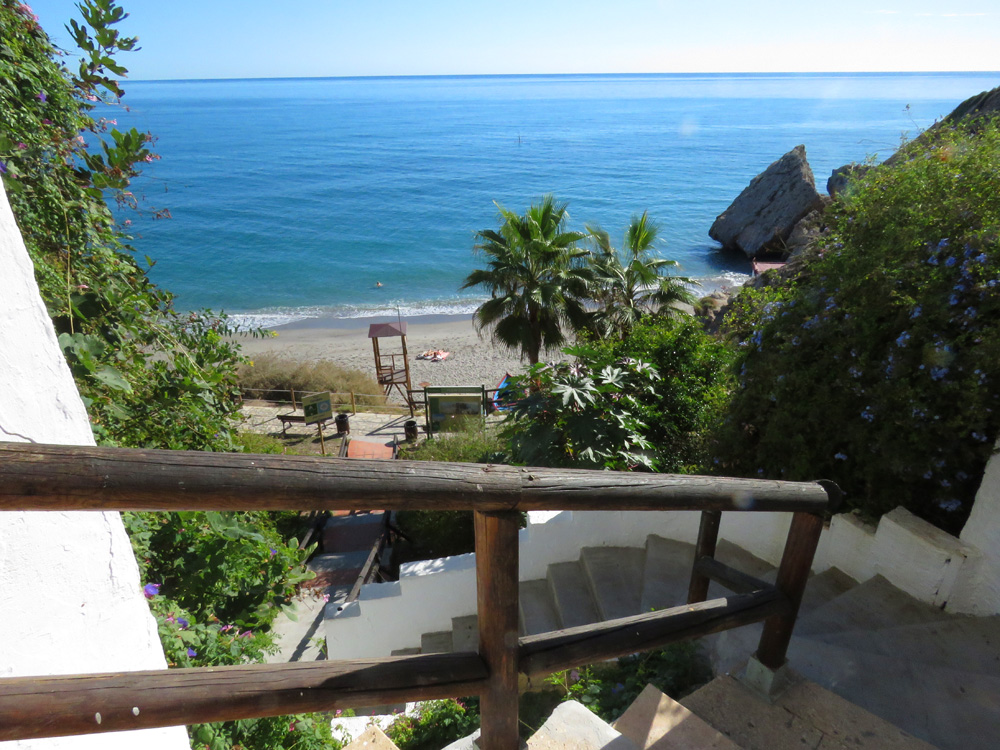 Playa de Calahonda
Playa de Calahonda is the most photographed beach in Nerja. It is located directly below the Balcon de Europa and you'll see the beach pictured on almost any postcard of Nerja. At the far end are some rocks – you can negotiate through them and find a few small coves (collectively named El Chorillo beach).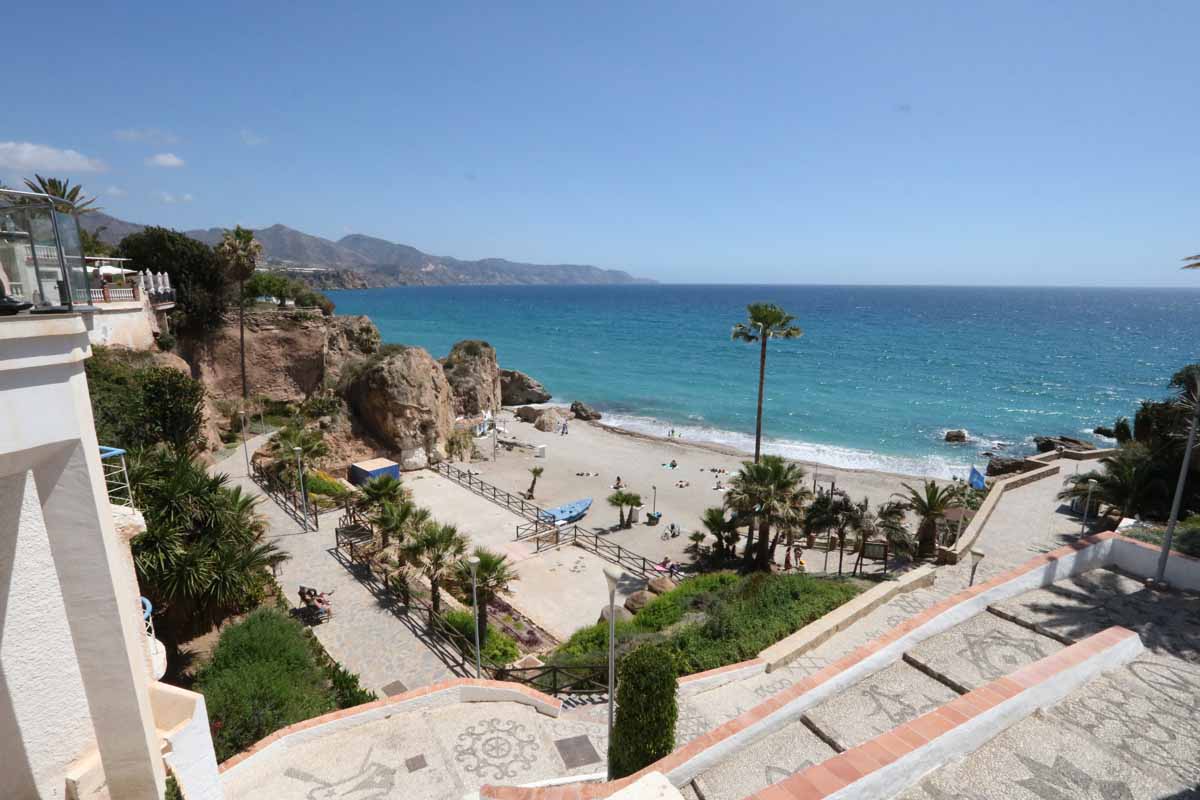 Playa de Calahonda is accessed through the Calahonda hole in the wall (situated around the corner from the fountain at the Balcon de Europa). It is a lively beach and you'll find toilets, showers and a snack stand.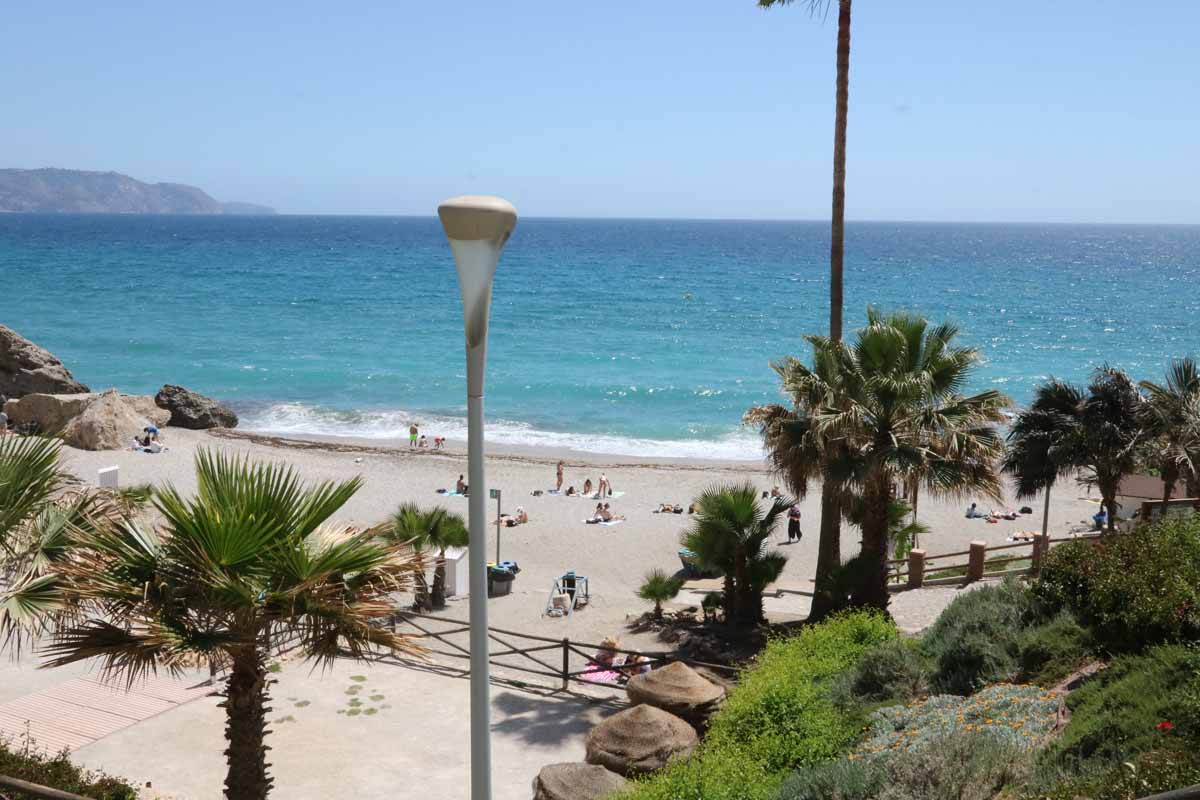 ---
---
---
La Caletilla
La Caletilla is access through the same Calahonda hole in the wall, just keep walking on the path around the bend. It's a small beach facing westwards and because of that it gets sun in the late afternoon when some of the other beaches I've previously mentioned have shade. It is small and private (there are a few hidden coves at the end of the beach). There are no facilities though, you have to walk to Calahonda beach.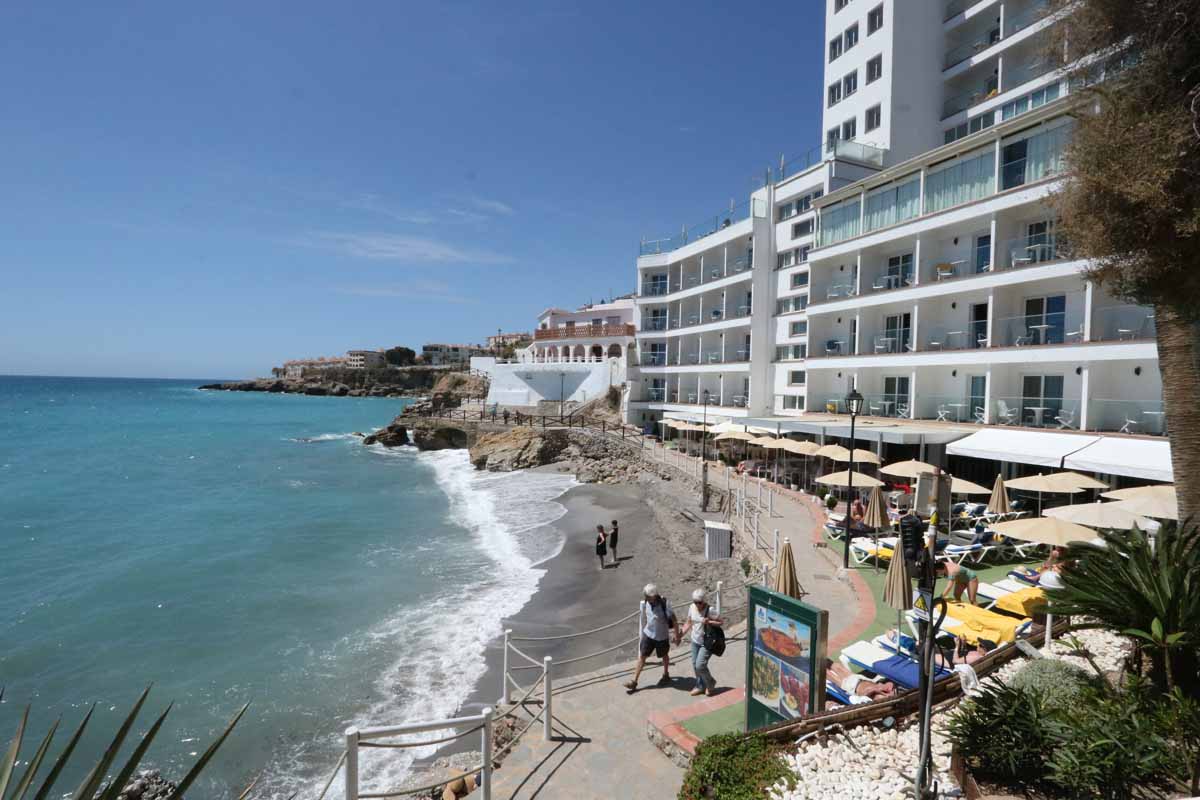 El Salon beach
El Salon beach is one of our favorites. It's a medium-sized sandy beach within a few minutes of the balcon. The path to the beach is scenic and the beach has a few colourful houses and boats belonging to fishermen.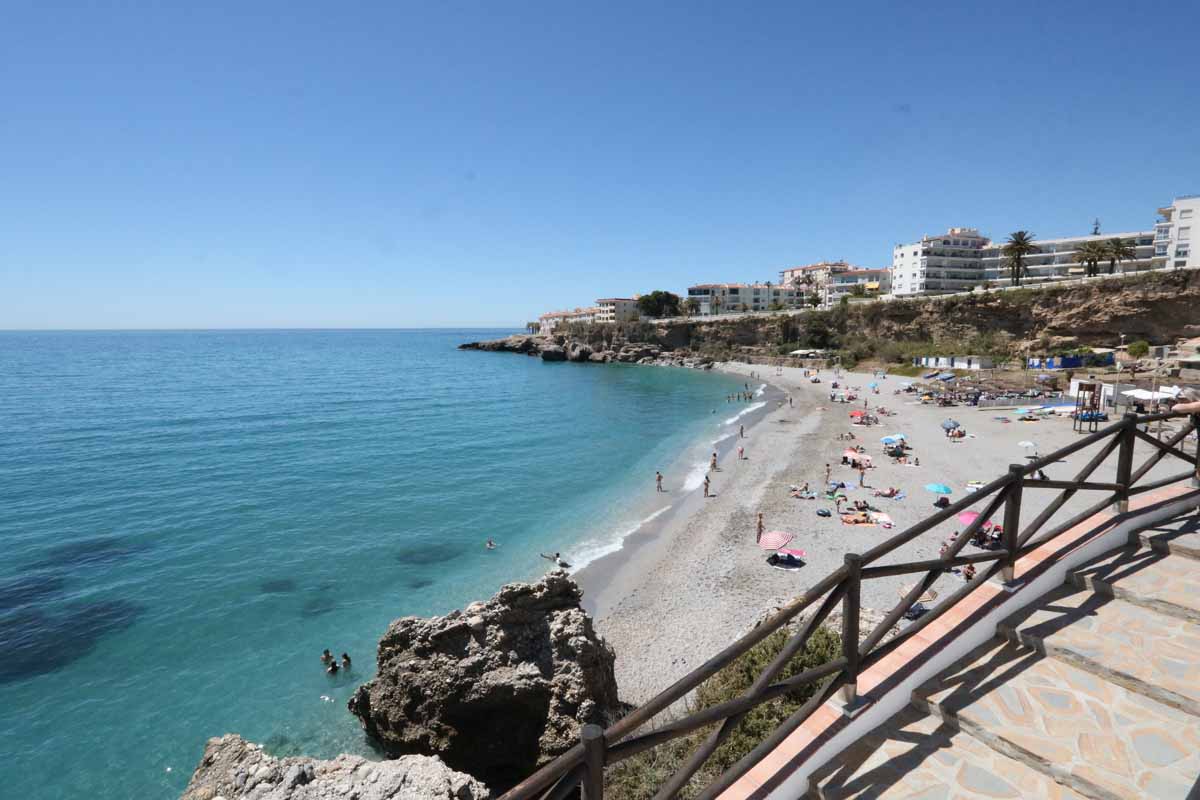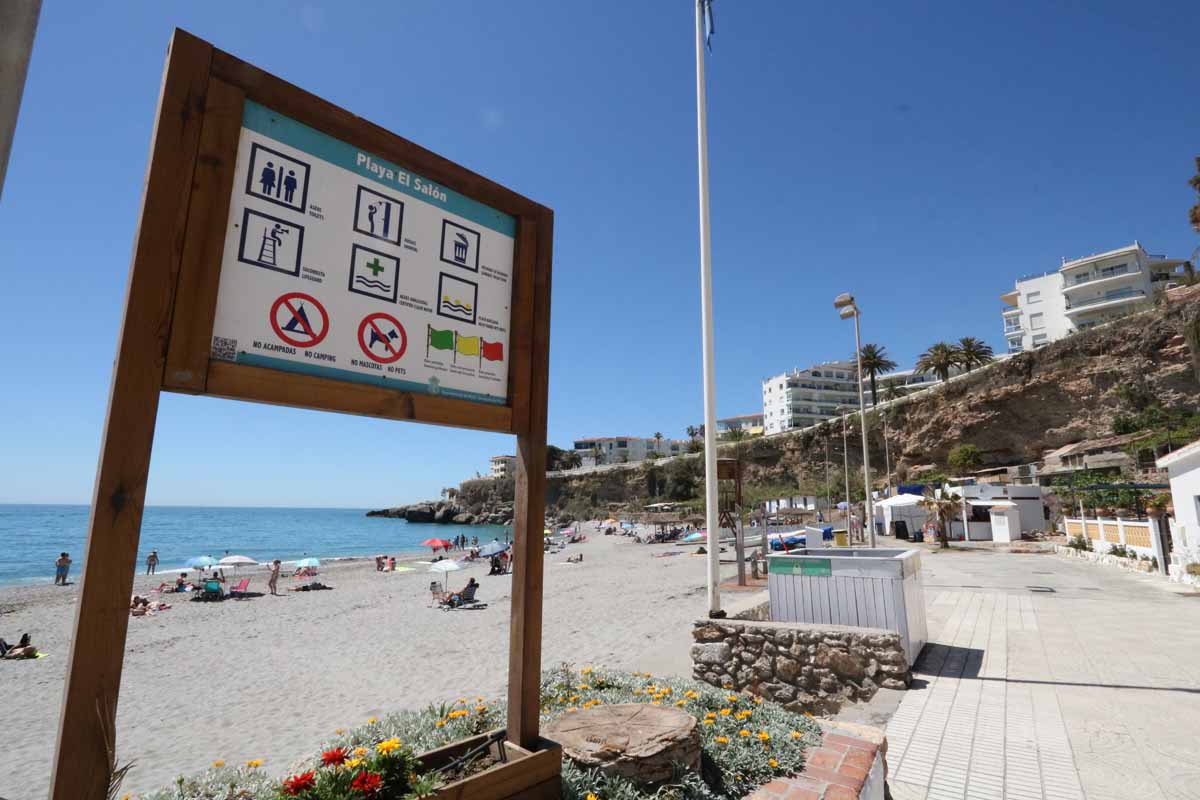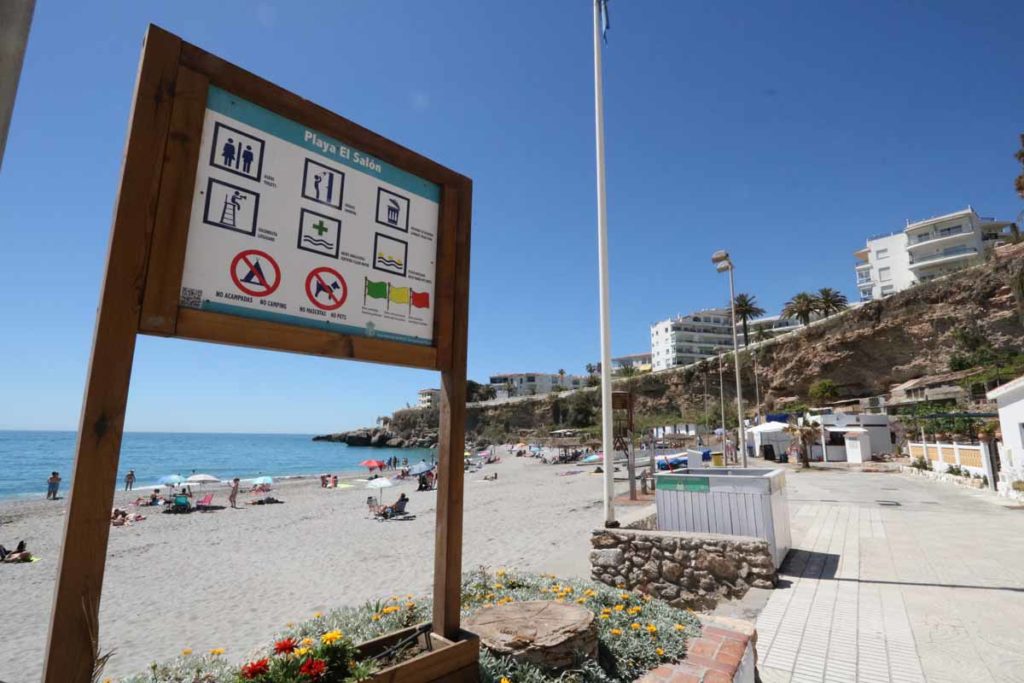 ---
---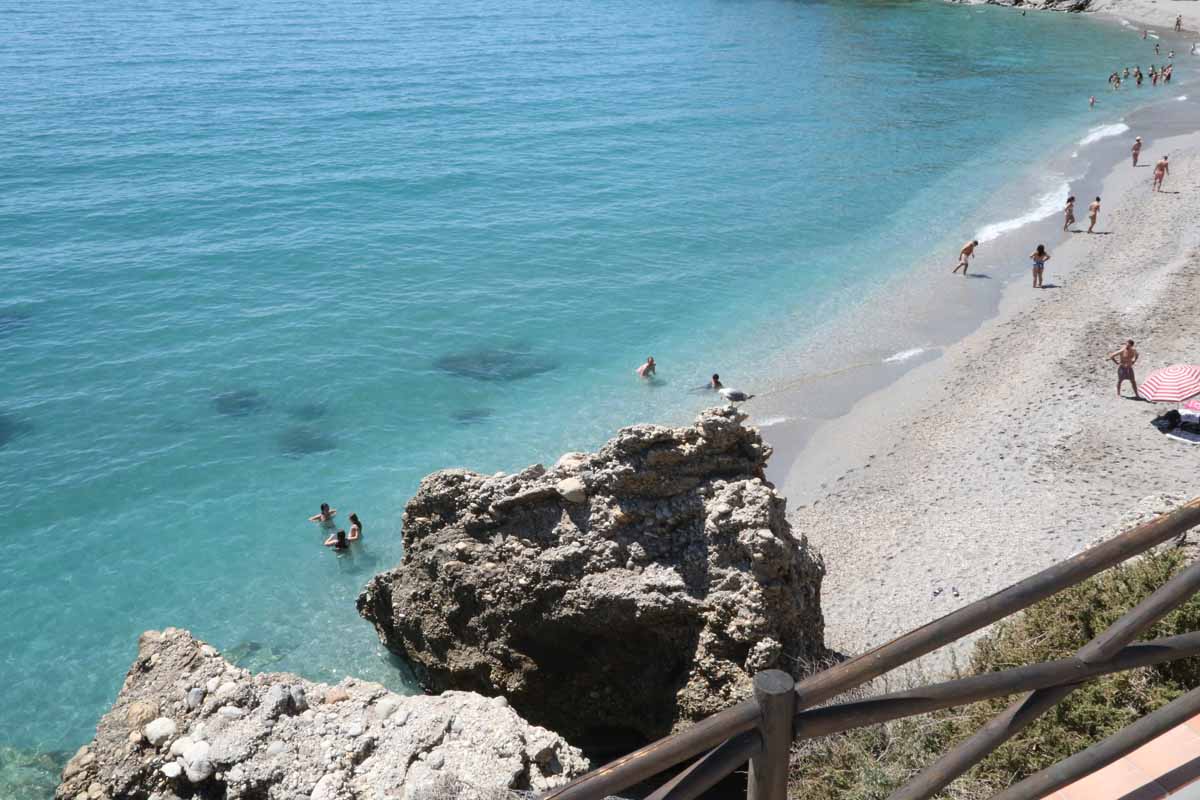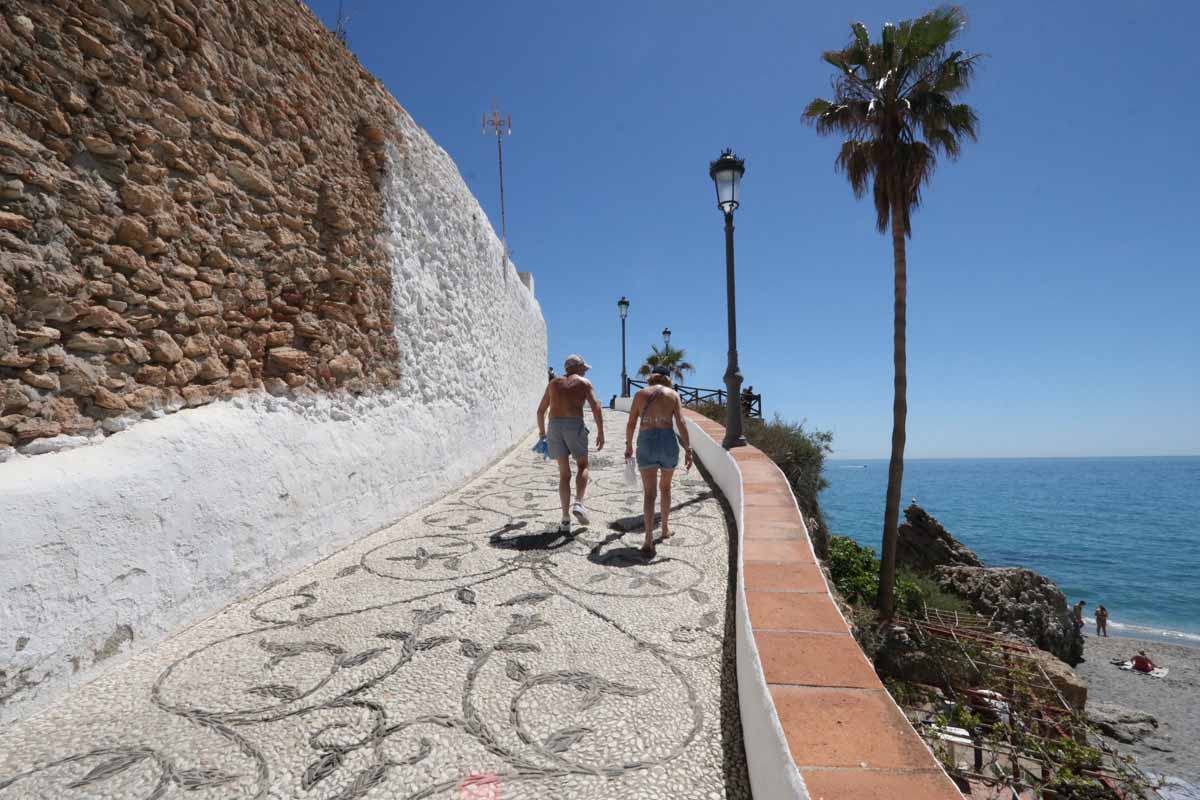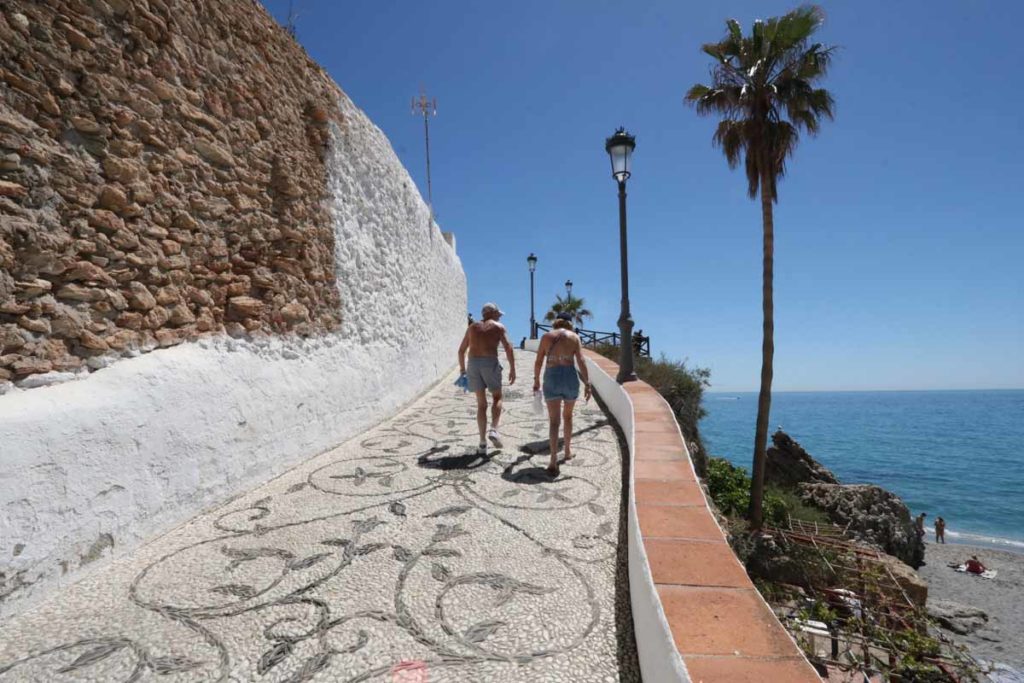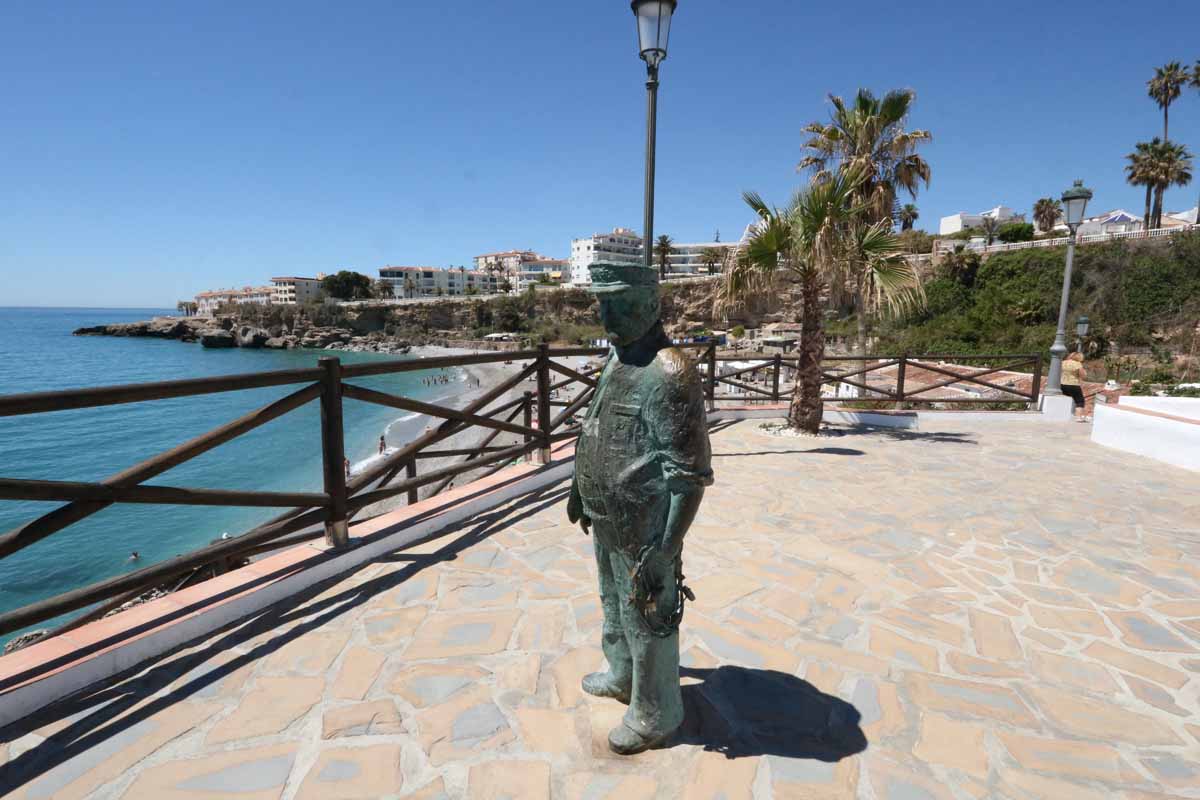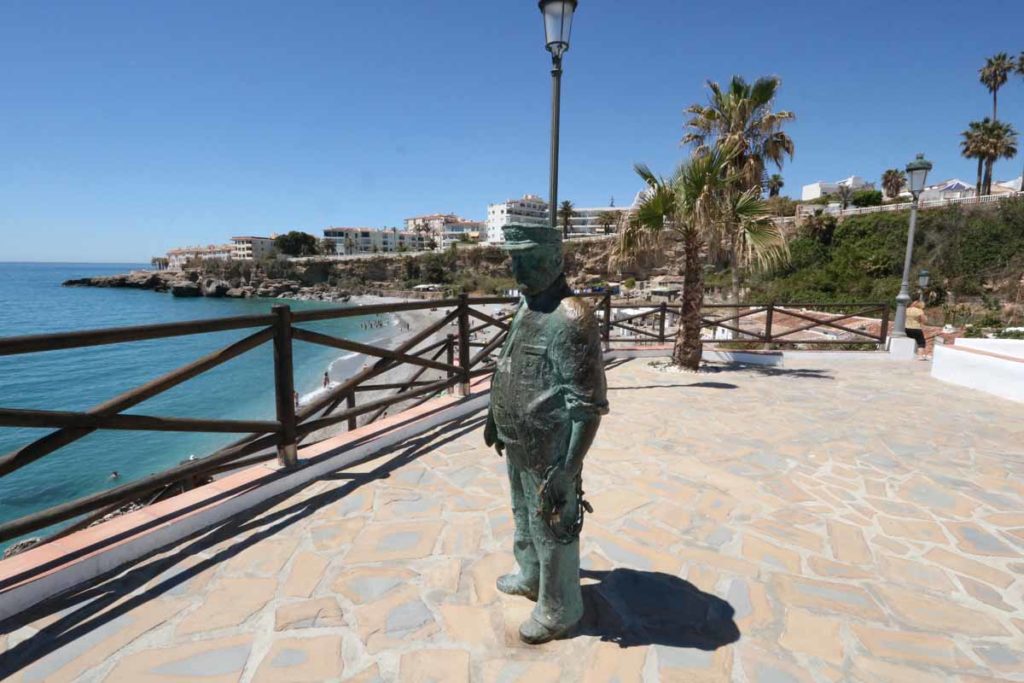 The beach has showers, toilets, a lifeguard and a place to rent sunbeds.
---
---
Torrecilla beach
Torrecilla beach is, like Burriana beach, one of Nerja's most popular beaches. Also, like Burriana, it has received the "Q" award for tourist quality. It has bars, restaurants, showers, toilets…basically every facility you need. The boardwalk is wide and is a great place to walk and jog. At the western end of the beach there's a mirador that separates Torrecilla beach from El Chucho beach.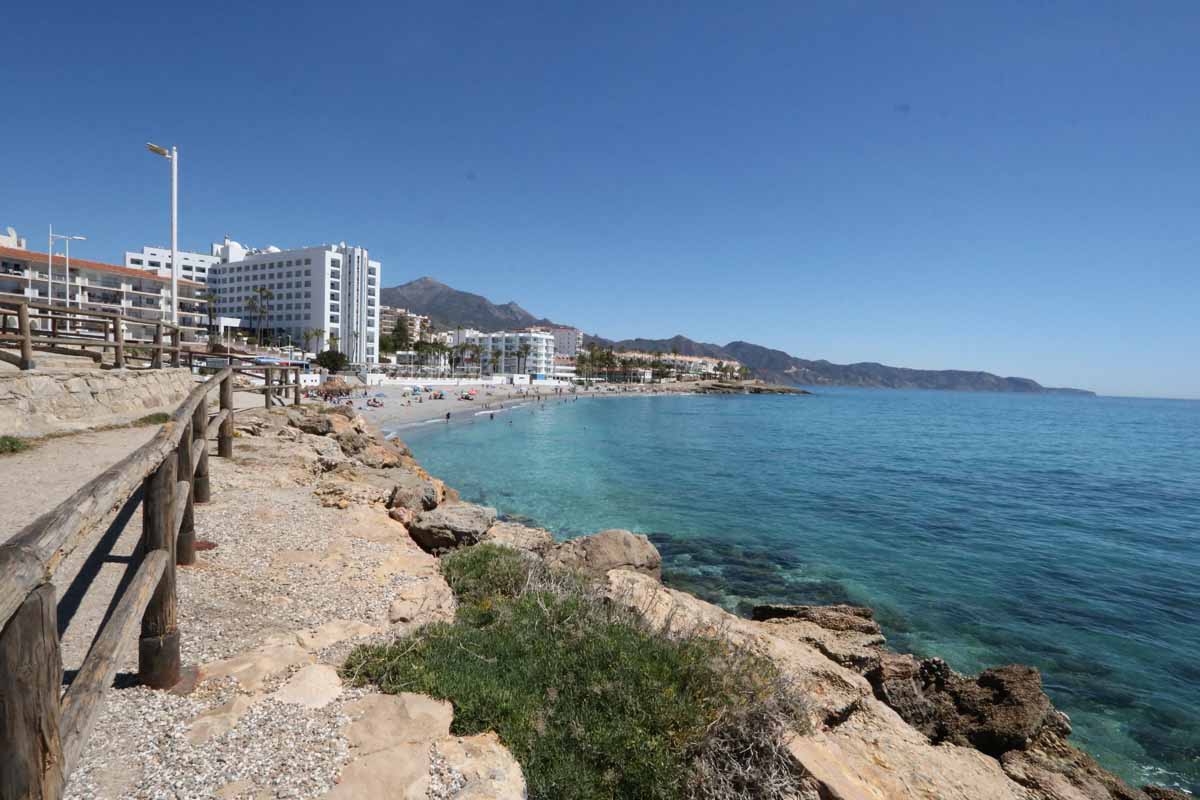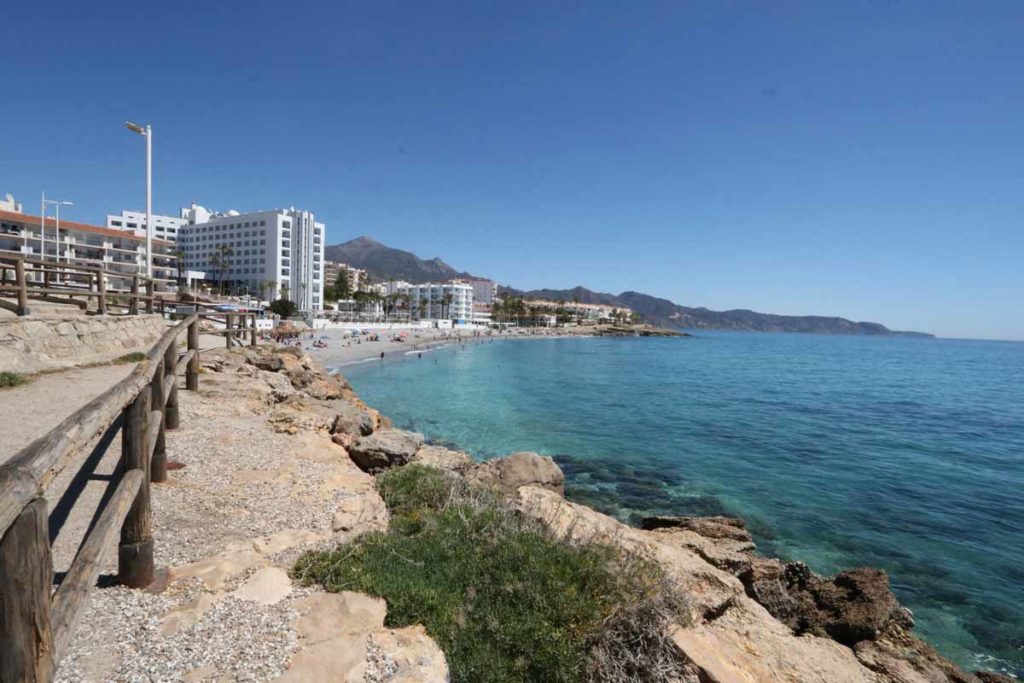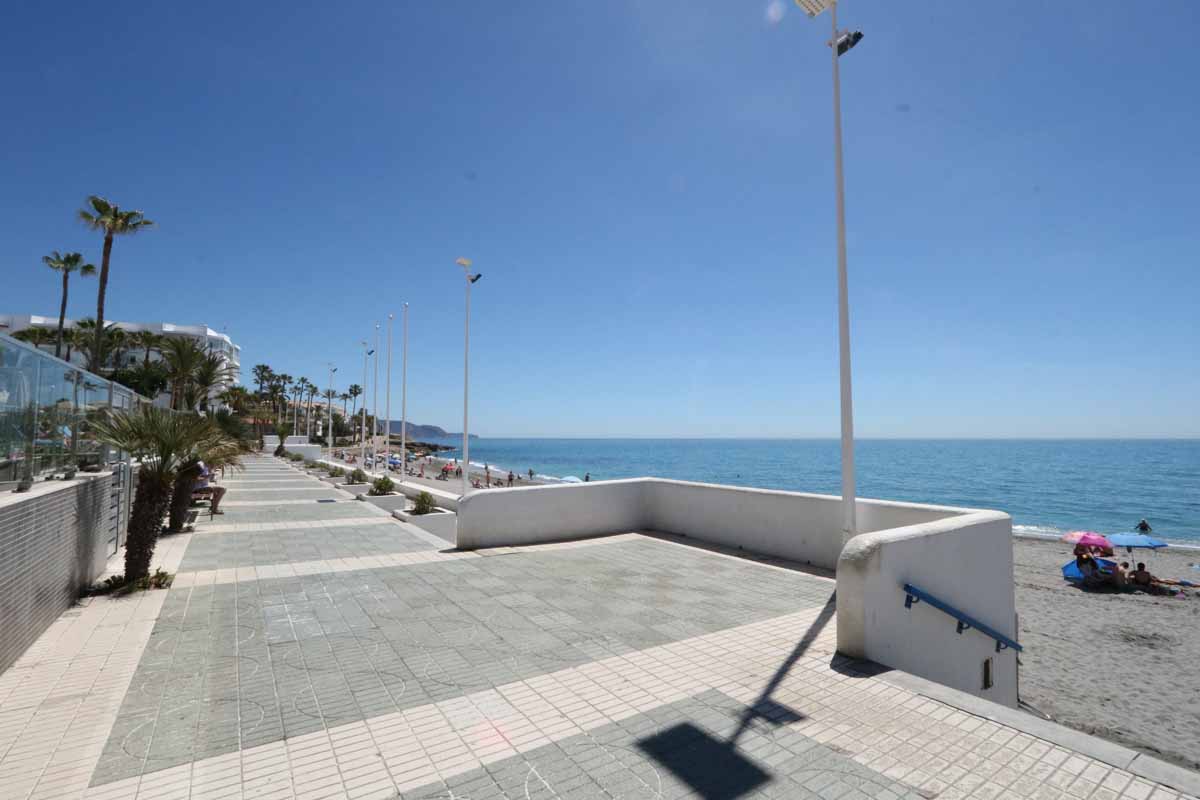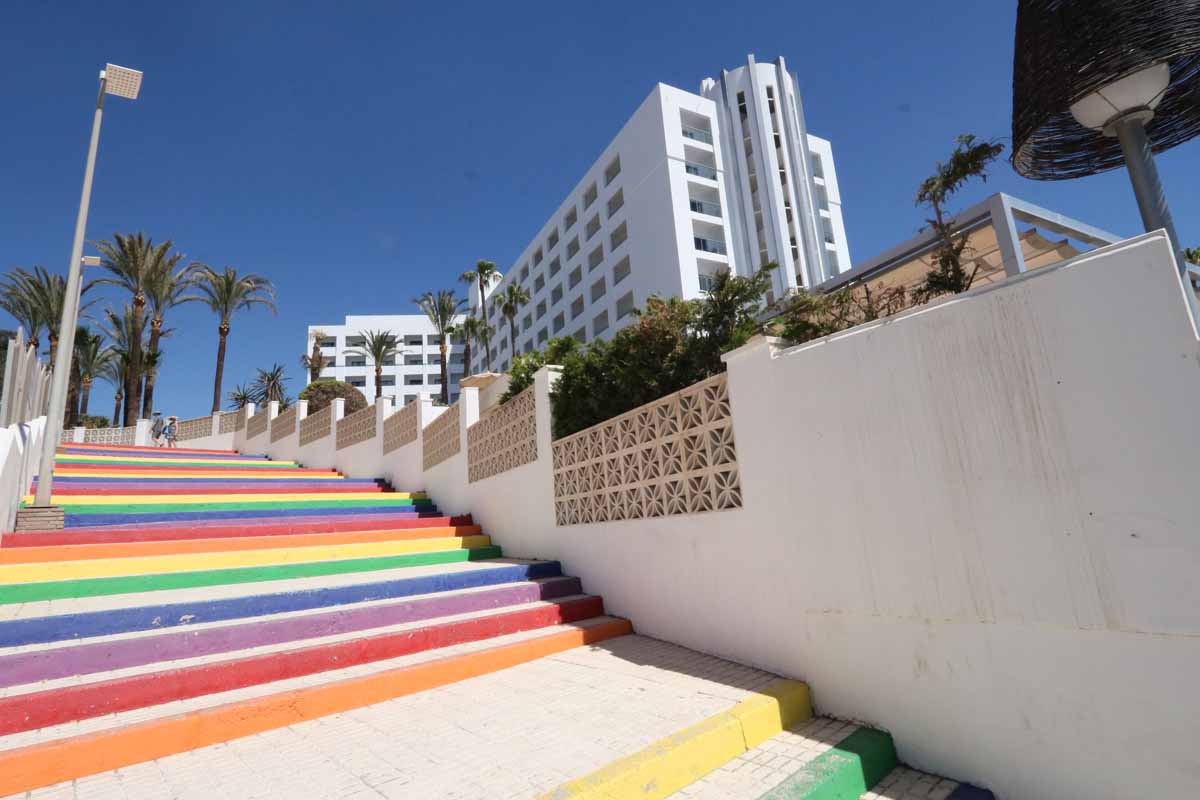 ---
---
El Chucho beach
El Chucho beach is next to Torrecilla beach and is similar in many ways with lots of facilities and a wide boardwalk (promenade). If you walk to the end of the beach where it meets the Chillar river you'll have great views of the mountains behind Nerja and to the west.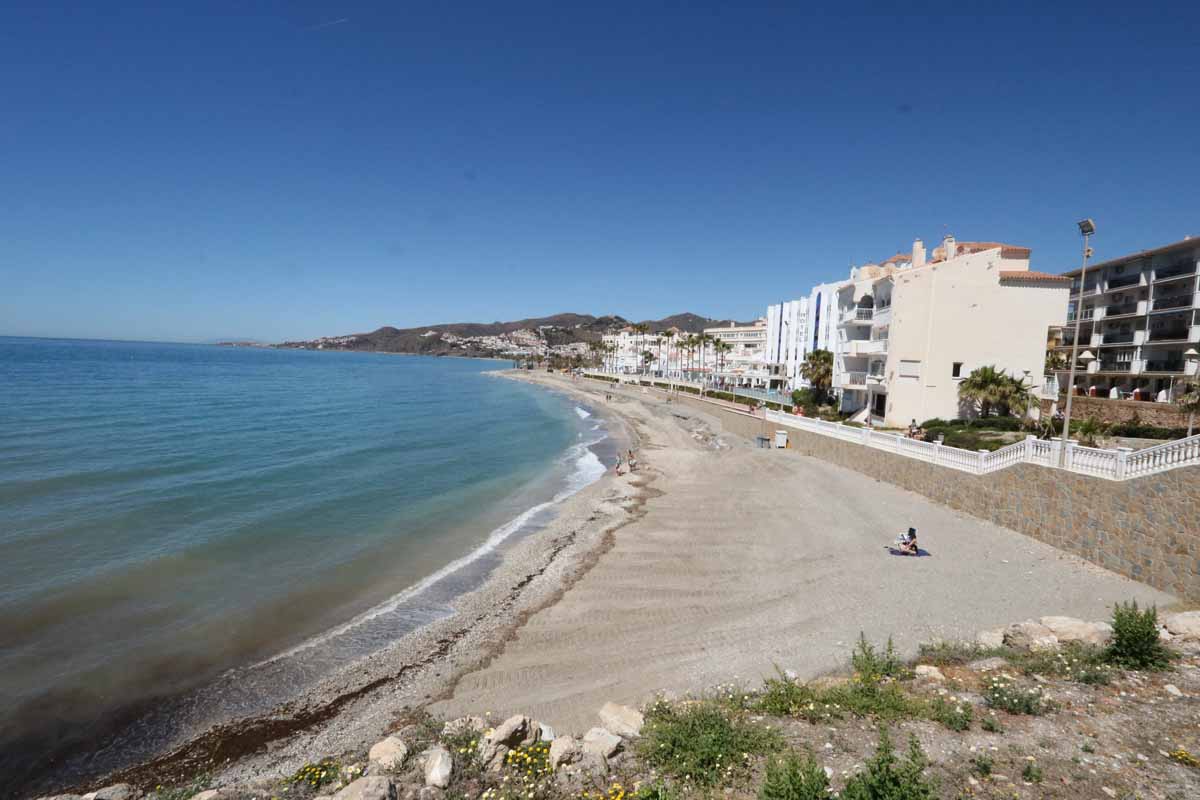 Do you have a favorite beach in Nerja?
Join Our Newsletter
If you haven't subscribed yet and want to get our posts sent to your email, just insert your email address below. It's free!