Moving to Spain with kids
I always love to hear the tales of nomadic families. With 4 kids now, Rachel and her husband have gone from homeschooling children in a van to dealing with Spanish bureaucracy.
Some interesting stories as well as resources in this post – if you live on the Costa Blanca and have kids, Rachel is a treasure trove on activities for the little ones.
---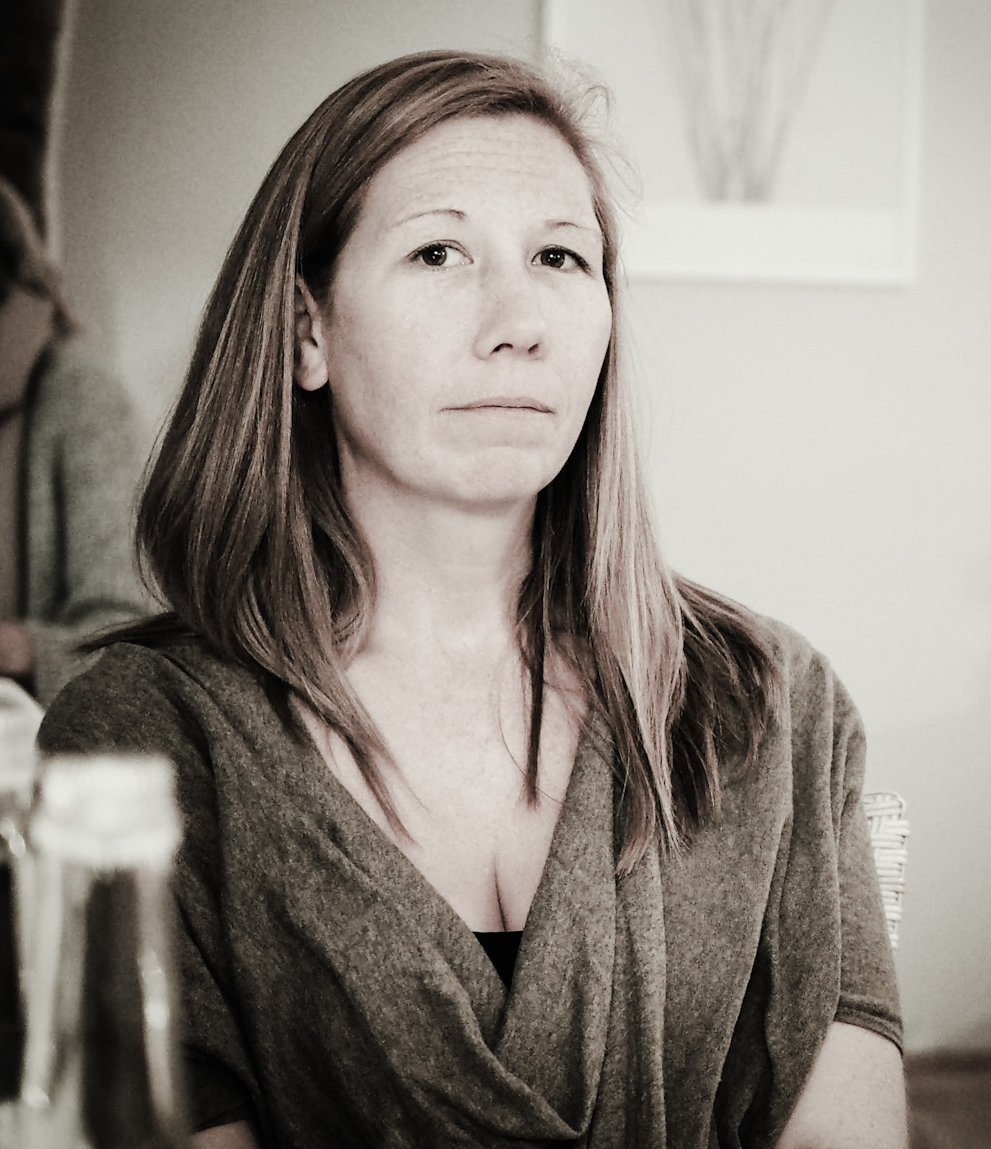 ---
Hi Rachel! Can you please tell me about yourself and how you ended up moving to Spain?
I am a married mum of 4 young children (age 8, 6, 4 & 3), who was previously living in Nottingham in the UK. I worked for many years as a Science teacher in an inner city Nottingham school. Back in 2019, both my husband and I decided to take the brave (some may say foolish!) decision to leave our jobs in England and embark on a year of travel in our beloved 32-year-old motorhome.
In 8 months of travel we travelled around much of Spain, elsewhere in Western Europe and over to Morocco. Riding camels in the Moroccan desert was a big highlight for our kids. To document our travel and to help future family travellers following in our footsteps, we created our own travel blog.
We were visiting my parents at their holiday house here in Spain when the Covid-19 lockdown began. We have been visiting their house on holiday for 15 years, so we already knew the area well. Unable to continue with our planned year of travel, we instead opted to stay in this house.
Fast forward 3 years and we're still here! So, you could say we kind of ended up here by accident really.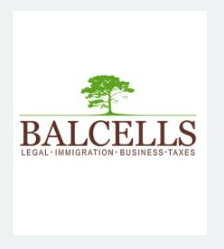 Need help with your immigration needs? Contact Marta at Balcells Group. She handles it all, whether it be a Spanish non-lucrative Visa, Golden Visa, Digital Nomad Visa, Work Visa etc…. More detail here
How did you end up deciding that you wanted to live in San Miguel de Salinas?
As I said before, we didn't really choose to live in San Miguel de Salinas, it was more like it chose us. Having travelled quite extensively to all corners of Spain, we felt like we had a good idea of what was on offer elsewhere. What we have found is there are both positives and negatives to every place we've been. Maybe, if we'd have taken a more conventional choice over where we'd settle, we might have chosen somewhere a little more quaint and historic but, that said, then it would likely be more busy with tourists and more expensive to live in. It's all a balance.
Now that we've settled in, we've come to appreciate the benefits of living in San Miguel de Salinas. It remains authentically Spanish and unpolished, yet there is also a large expat community to help newcomers settle in if they want it. We always wanted to be somewhere close to the sea and we're lucky that some really great beaches can be reached in only around a 15-minute drive from the town. We also like that there is a large, permanent year-round community living here. While the local population understandably swells during the peak summer months, just about everything remains open and busy throughout the rest of the year. We wouldn't have wanted to live somewhere else that was more seasonal and shut down through the winter months.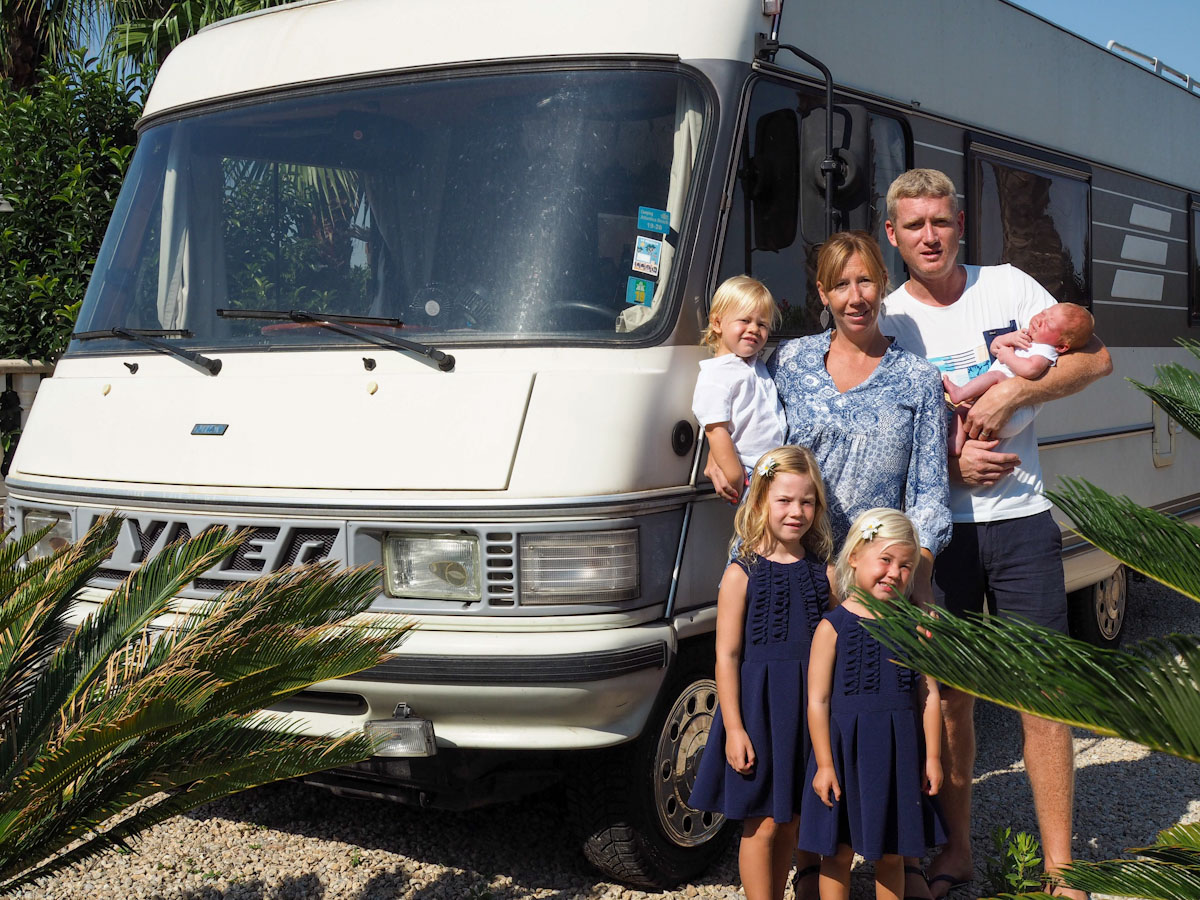 ---
---
There are a lot of people who move to Spain with kids – what advice would you give them about schooling in Spain? And what's been the experience with schools in San Miguel de Salinas?
Having arrived in Spain with 3 kids, before our 4th was born here locally, the happiness of our children has always been a priority when making decisions. Really we were very lucky that we settled in San Miguel de Salinas. The local primary school is lovely – we have honestly never had reason to complain about anything they do there. I believe it is talked about as one of the best in the area but we ended up sending our kids there more by luck than judgement!
After 8 months of homeschooling children in a van, then more of it here through the pandemic, we were definitely ready to send our kids back to school when we could! Once our names had been added to the local padron list, the process of enrolling the children was reasonably simple (by Spanish standards anyway).
For us, one of the main draws of living abroad has always been to try and teach our kids another language that they can speak confidently. It's a great life skill that not many people from the UK are fortunate enough to possess, being lazy English speakers like myself. For that reason, we would only ever have wanted to send our kids to a local Spanish school – it would have seemed a missed opportunity to use an English language international school instead. We were just really lucky I guess that we ended up having such a good local Spanish school right on our doorstep. The international mix of the children attending the school also helped our kids to settle in, as they never felt like complete outsiders when first attending.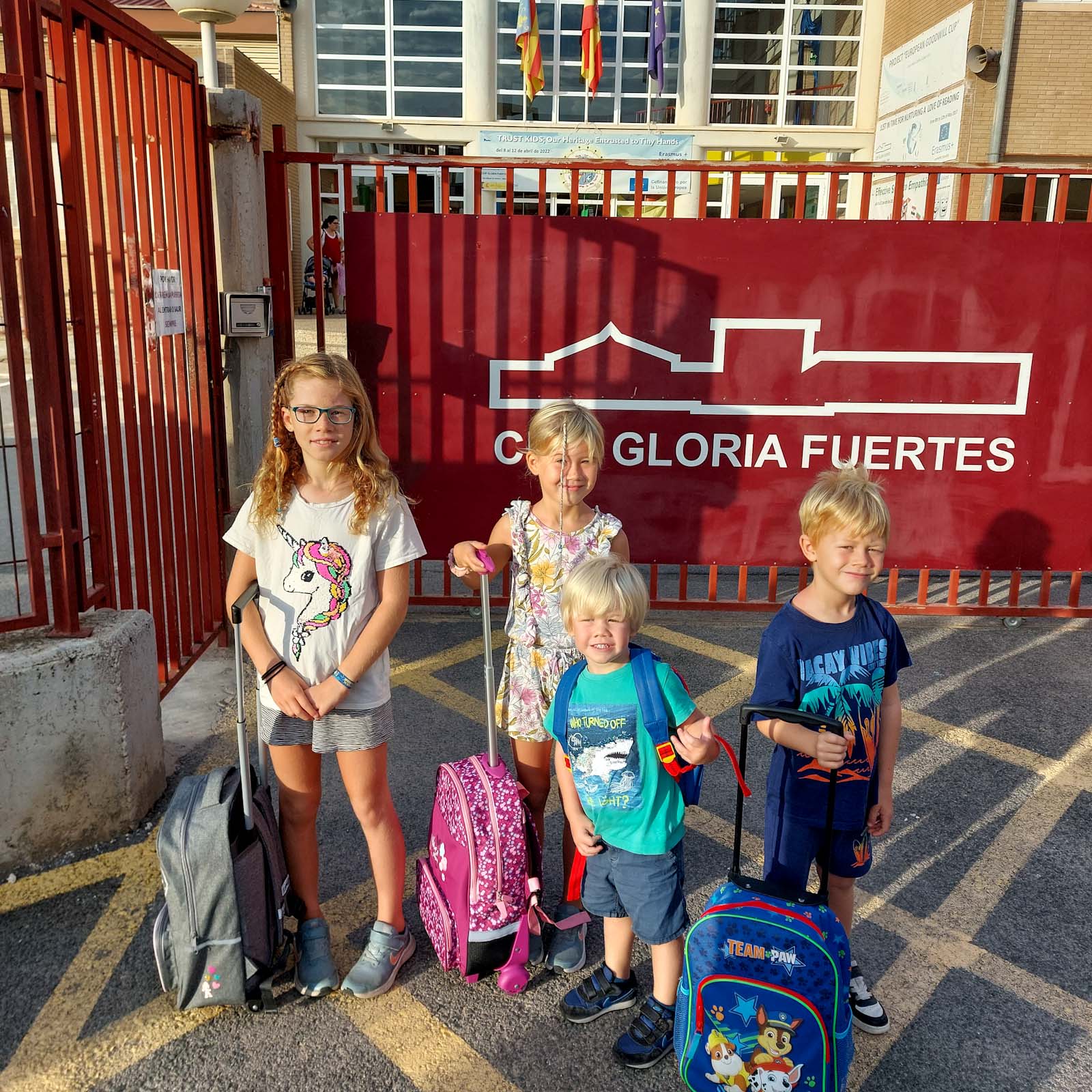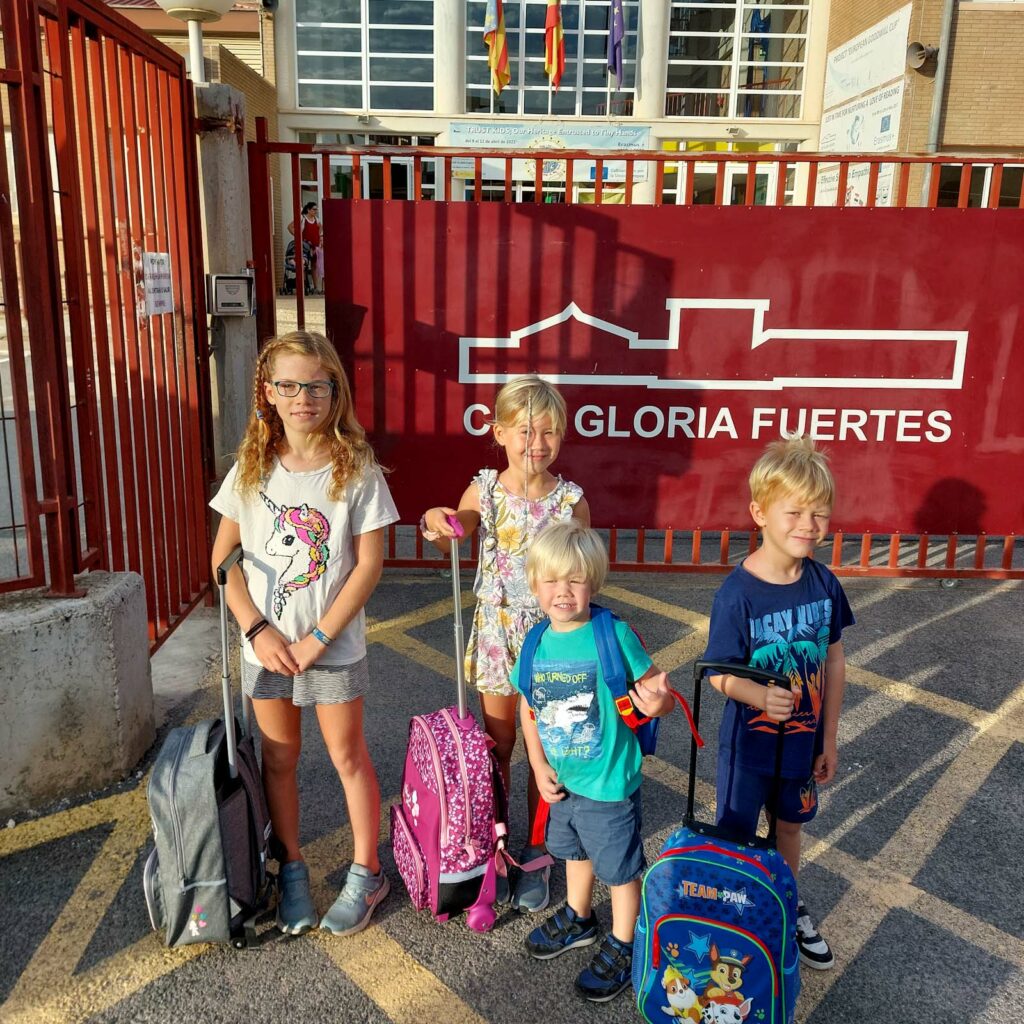 ---
---
You've got a Facebook Group called Costa Blanca Kids. You describe it as "The ultimate go-to resource for family activities and adventures on the Costa Blanca". What was the goal in starting this group?
Having lived in San Miguel de Salinas for a while, we kept hearing about fun sounding events, after they had already happened. With 4 kids we're always on the lookout for ways to keep them entertained so it was annoying to keep missing out. We've found Spanish towns are great at organising events for the local residents but much less good at actually advertising them anywhere.
With this in mind, it seemed a good idea to make a forum somewhere that could be used to inform people about upcoming events and discuss activities locally. Facebook was easiest for this, so the Costa Blanca Kids Facebook group was started. It has proven to be really popular, with membership always growing and many people sending me nice comments about how appreciative they are of the group.
On the back of this success and the apparent demand for local information, we have also created a website to go along with the Facebook group. The aim was to collate a lot of the information together in one place as a go-to resource for family and kids information, intended for both locals and tourists who are visiting the Costa Blanca.
---
---
When you have spare time, what do you and the family do in San Miguel de Salinas? How do you keep active?
We are always keen to join in with any of the local events that are being hosted in San Miguel de Salinas. There is a good programme throughout the year culminating in the weeks of fiestas held every September. The kids' water fight and foam party this year was a real highlight – who knew the balcony on the town hall would transform into a DJ booth??
Outside of the town, as I said before, we love taking trips to the different beaches that can be reached all along this stretch of Mediterranean coastline. We really appreciate the fact that most of the local beaches are not spoiled by a backdrop of high-rise apartment blocks as can be the case elsewhere.
At home we have electric bikes, with seats and a trailer for the kids. We like to take rides into town and through the surrounding countryside of citrus fruit trees when we can. So, if you see people on bikes with kids hanging off them from all sides, it'll likely be us. We usually turn heads wherever we go!
---
---
Do you take part in any Expat activities or clubs? Is San Miguel de Salinas an easy place to make friends?
We initially found it quite difficult to find friends and settle in. I don't think this is because of the nature of San Miguel de Salinas, we'd just lived in the same place in England for a long time. I think we'd have felt the same moving to somewhere else in the UK.
Fast forward 3 years and we're much more integrated now though. We've made some good friends and the kids all seem to have settled in well at school and made friends of their own. Admittedly, the majority of our friends are also from the UK or other English speakers. We've sadly (and shamefully) failed to learn much Spanish beyond the very basics and truly blend into the local community. We keep trying though. Despite this, the people who we have met, both Spanish and expat, have always been very friendly and welcoming towards us.
My husband and I aren't part of any formal expat groups or clubs, we have managed to make connections with people on our own outside of these. Most of the people we have met have actually been through our children and their friends from school. Our kids, though, do now take part in some activities outside of school. They attend a gymnastics class twice a week down the coast in San Javier (which is actually just a normal Spanish session), and also go to Scouts/Brownies. You can't get more English than that!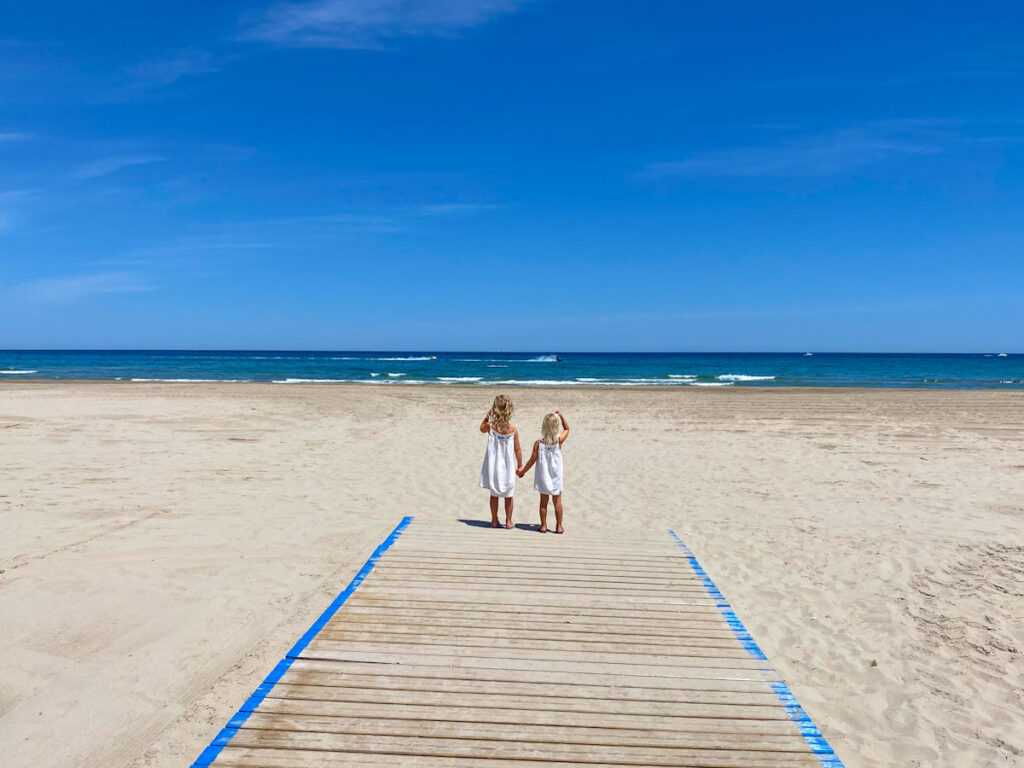 ---
---
How do you compare what life is in Spain compared to what it was in the UK? Are you happier? Is your quality of life better?
Generally, I'd say yes. That's not to say it doesn't come with a whole range of challenges. We're still struggling through some of them 3 years later! Whatever you've heard about the crazy levels of Spanish bureaucracy, the reality is even worse.
That aside, this little corner of Spain is consistently one of the sunniest bits of all of Europe. That never gets boring, especially when video calling friends and family sitting under grey skies and in the rain back in the UK.
Life in Spain I think is generally more relaxed and taken at a slower pace. I don't miss sitting in rush hour traffic jams back in the UK. I do miss my old work salary though – we definitely have much less disposable income now that we live here.
I also like how there seems to be less focus on image and body perfection over here, which consequently puts less pressure on young people. A trip to any beach will reveal a display of all shapes, sizes and ages of people wearing almost nothing. This normalising of difference is healthy I think and something that increasingly seems to be disappearing from the UK.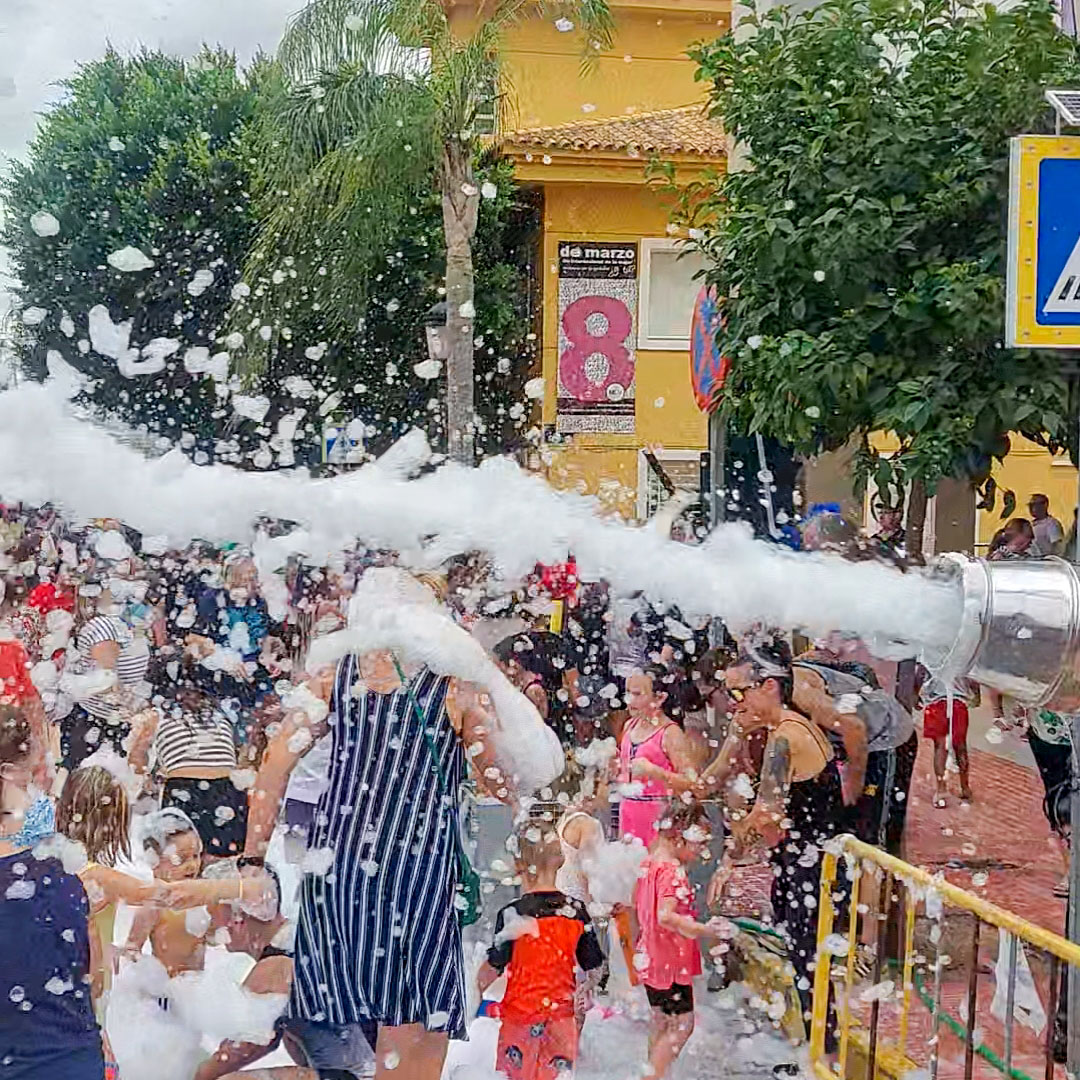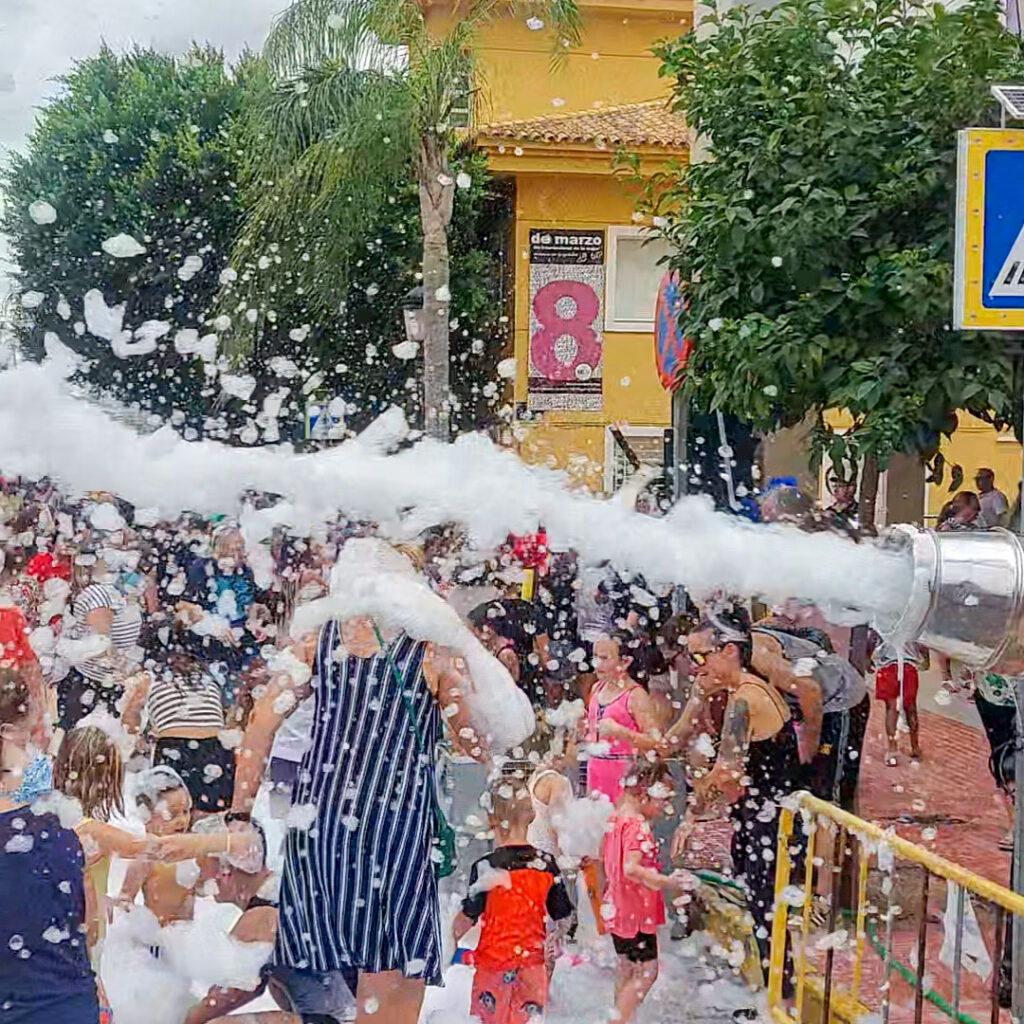 ---
---
How about work? Do you work in Spain? (remotely or in person). Is that a challenge?
We are in a fortunate position that we own some houses back in the UK, so we can largely live off the proceeds of the rent from these. This isn't always the easy money it seems though – managing problems at rental houses from a different country presents its own headaches.
Other than that, we have been working hard on developing our Costa Blanca Kids Facebook group and website. While the initial inspiration for the group and website was just to help other people similar to ourselves by providing a useful service, the hope is that if they gain enough popularity we might be able to monetise them somehow in the future.
From what I have seen since we have been living in Spain, unless you have your own successful business locally or can earn your money from abroad, a normal working life can be hard. Expect long hours and low pay as standard. Anyone considering moving out here needs to have their eyes open to this. Living and working in Spain is definitely not the same as being on holiday all the time.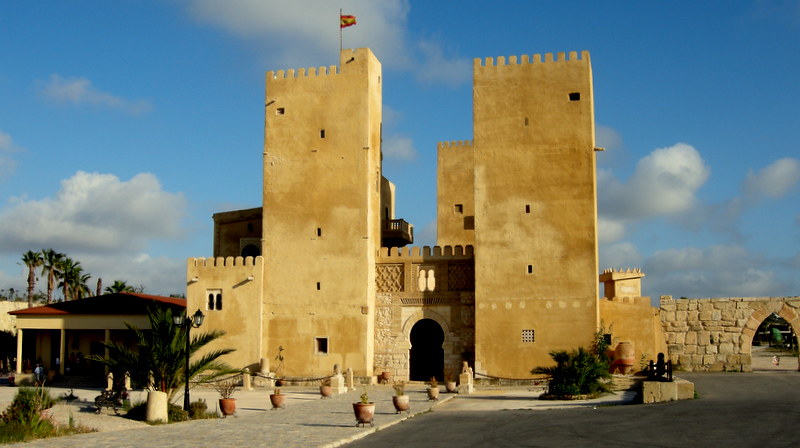 ---
---
You've been in Spain about 3 years now. What advice would you give anyone coming to Spain and San Miguel de Salinas in particular? And do you see yourself staying in Spain for the foreseeable future?
I'd say don't do it the way that we did! We were lucky that we moved here unexpectedly and it all turned out pretty well for us. It would be more sensible to instead properly research the area you are thinking of moving to, including schools and other local activities if you are coming with children of your own.
Decide what you want from your experience. If you are unsure about living abroad, you don't speak Spanish and/or you'll be looking for work, you're probably best moving to an area with lots of expats and English speakers. Likewise, if you are desperately looking to escape the UK and wanting a foreign experience, don't move to an area that is full of expats – you might be disappointed to find yourself in just another little England (but sunnier).
Also fully research the entry requirements before making any plans. We were able to enter and gain residency under the terms of the withdrawal agreement following Brexit. I believe the entry standards are now much stricter. For anyone with multiple children like us, you may find it impossible to actually meet these requirements.
In regards to San Miguel de Salinas, I think you could do a lot worse. It's not the most beautiful of towns but it is close to the sea, has good local events, good schools, reasonably low cost housing and a decent selection of great value restaurants. We've made some good friends here and it has become our home.
Initially we weren't sure we'd even stay for all of our initial 5-year residency. 3 years on, we're already talking about renewing it for longer. I can't now really imagine us going back to the UK, at least not in the short term. I guess the Spanish way of life takes a hold on you.
Thank you for doing this interview Rachel!
Join Our Newsletter
If you haven't subscribed yet and want to get our posts sent to your email, just insert your email address below. It's free!