Why live in Pinar de Campoverde? (Alicante)
Valérie and her husband and their 3 children left Belgium to live in Pinar de Campoverde, a small town located in the province of Alicante about 10 km from the coast.
In this interview, Valérie tells us about Pinar de Campoverde, adapting to Spanish life, and gives us advice on schooling, buying a house and Spanish bureaucracy. It is an inspiring story about realizing their dreams of living in Spain.
---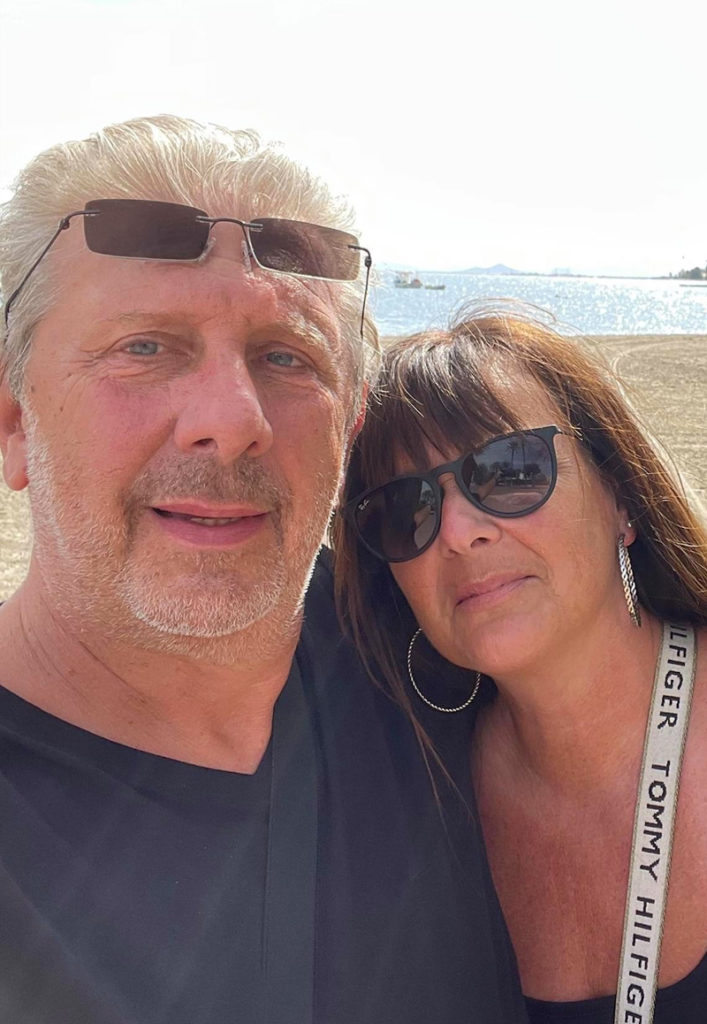 Name: Valerie Desambre Dutkiewicz
Age: 47, married to Patrick 63, 6 children
Country of Origin: Belgium
Number of years in Spain: 1
---
Hi Valerie! How did you end up in Spain? Can you tell us your story?
Hi Frank,
Patrick and I have been married for 21 years, together for 29 years and we had 6 children.
Since the beginning of our relationship, we always knew that we were not going to end our life in Belgium.
We raised our children and when the moment of the pension started to point the tip of its nose, we made a family meeting to explain to the children what we would like to do in the future.
Our children are now 27, 25, 22, 18, 16 and 13 and the 3 older ones are independent and have really understood this need for change.
Why Spain?? The sun, the Spanish mentality, want to live differently, even if it's only 1900 km from "home", it's a whole different life 😉
Our change of life, the process started in 2019. In April we came with our 3 daughters to really see if they were in the same opinion as us and to see if they could see themselves living in Spain. The answer was a big YES.
The covid arrived in the meantime, which delayed our change of life, it was only a postponement
In March 2021, we got started, we put our house up for sale in Belgium, the process was launched….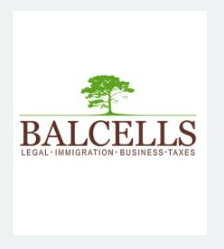 Need help with your immigration needs? Contact Marta at Balcells Group. She handles it all, whether it be a Spanish non-lucrative Visa, Golden Visa, Digital Nomad Visa, Work Visa etc…. More detail here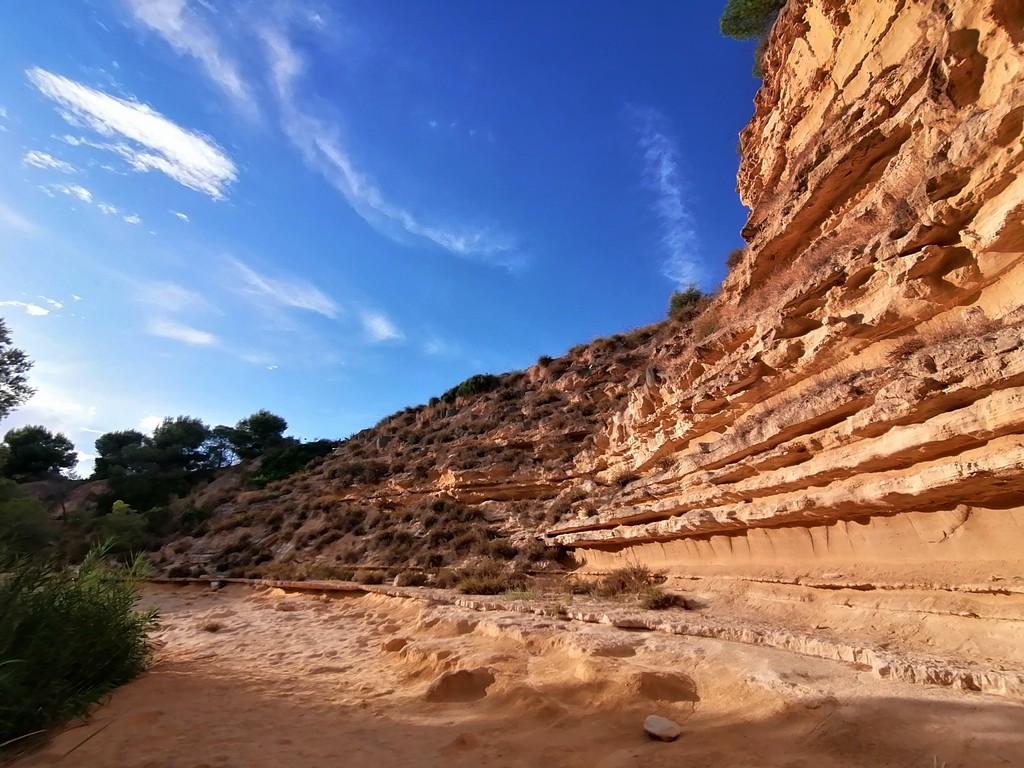 I have never heard of Pinar de Campoverde before today. I read that there is a high percentage of expatriates. What makes Pinar de Campoverde an interesting place to live for expats?
So Pinar de Campoverde… a crush, really!
We discovered this little corner of paradise, through a friend who has been there for 8 years.
This place is green, located in the middle of everything, between Alicante and Murcia, close to the sea (10 minutes by car), magnificent walks in the Rio Seco.
Surrounded by pines, we discover a fauna and flora that amazes us, we stop in the middle of a walk, to watch little squirrels playing on the trees 😉 . These are simple little pleasures, but so pleasant!
For us who lived in the countryside, it was necessary to be in a place like that. We really didn't want to be in a big city and this desire to live in the Spanish way.
Pinar de Campoverde depends on Pilar de la Horadada which is really a very welcoming town, restaurants, shops…..
Yes there are a lot of expatriates around here, Germans, English … and quite a few Belgians too.
The village is of course more populated during the holidays but does not become a ghost town in winter compared to some cities.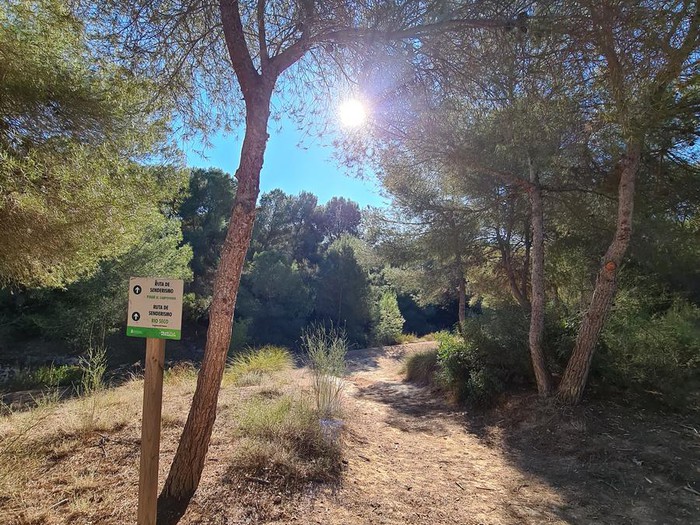 ---
---
Please describe your daily life. What is there to do in Pinar de Campoverde?

Our daily life happens according to school hours, which regulates our day.
We have just celebrated our 1 year here, and we must not hide the fact that the 1 st year is quite laborious at the administrative level. So we run a lot for this or that formality. We knew it, it's part of the game, I think that we will start to enjoy differently from now on.
You told me you had 3 daughters. Are they going to school? Is it a place that has good schools for foreigners?
We arrived in September 2021, we did not want to enroll our daughters directly in school, we wanted to give them time to adapt.
The two youngest aged 13 and 16 started in January 2022, in 2nd and 4th ESO, for them, it was still relatively easy to register them, they are educated in Pilar de la horadada, and frankly everything has gone well. Very well.
They had Spanish lessons for foreigners, 6 hours a week. While they only knew the bare minimum when they started, they have already made enormous progress. They feel very good.
For the Older one it was a different story. Since school is no longer compulsory from the age of 16, we were tossed left and right for months.
Translation of diplomas, approval, to finally learn in March that she will not be able to go to the same school as her sisters, but to a school for adults…. In September (just this month).
Not easy to accept but as of today, that's it, she is getting educated and it is going well.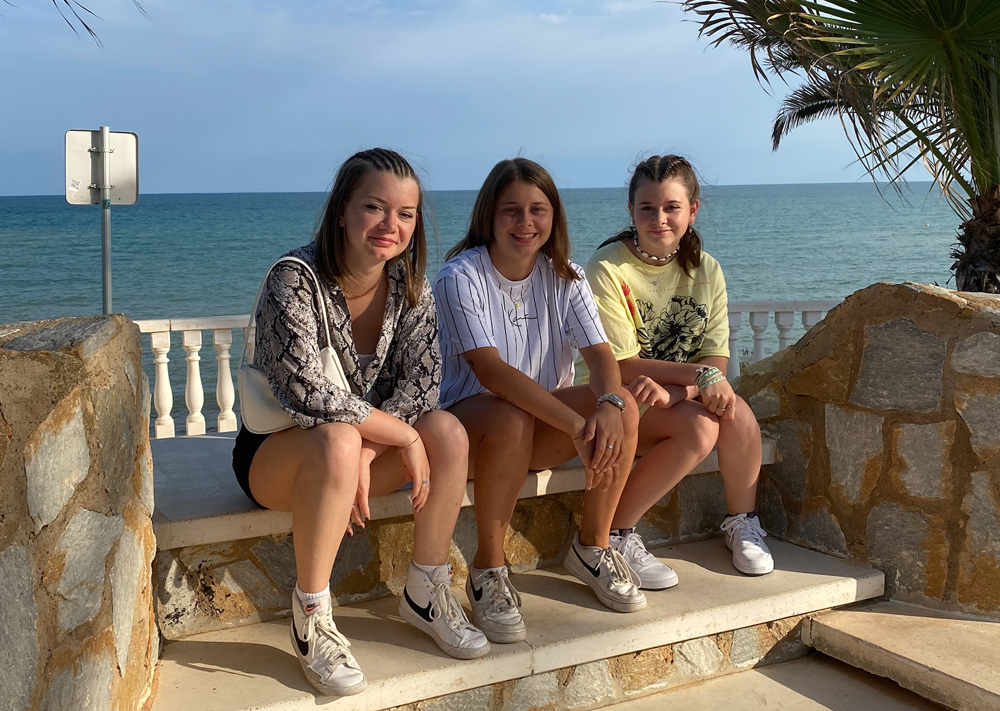 ---
---
How has your family adjusted to life in Spain? And the children, do they like living in Spain?
The adaptation is going very well, really!
We miss the older children who stayed Belgium, but at the present time with technology, contact is not broken and the video sessions are done very very regularly.
Twenty years ago, I think this change of life would have been more difficult.
Yes the girls like to live here and project themselves being here into the future.
Even if in a few years, one or the other should tell us that they want to go back to Belgium, we tell ourselves that they will have had a life experience, have learned a new language and opened their minds to a new culture.
Are you renting or have you bought a house? How was your experience finding a home? (Did you do it yourself or with an agent?)
Yes we bought a house, fortunately for us, for 2 years, we had been in contact with a real estate agent based in Pinar de Campoverde, a French speaker and he really accompanied us until we received the keys, we were really very comfortable with him 🙂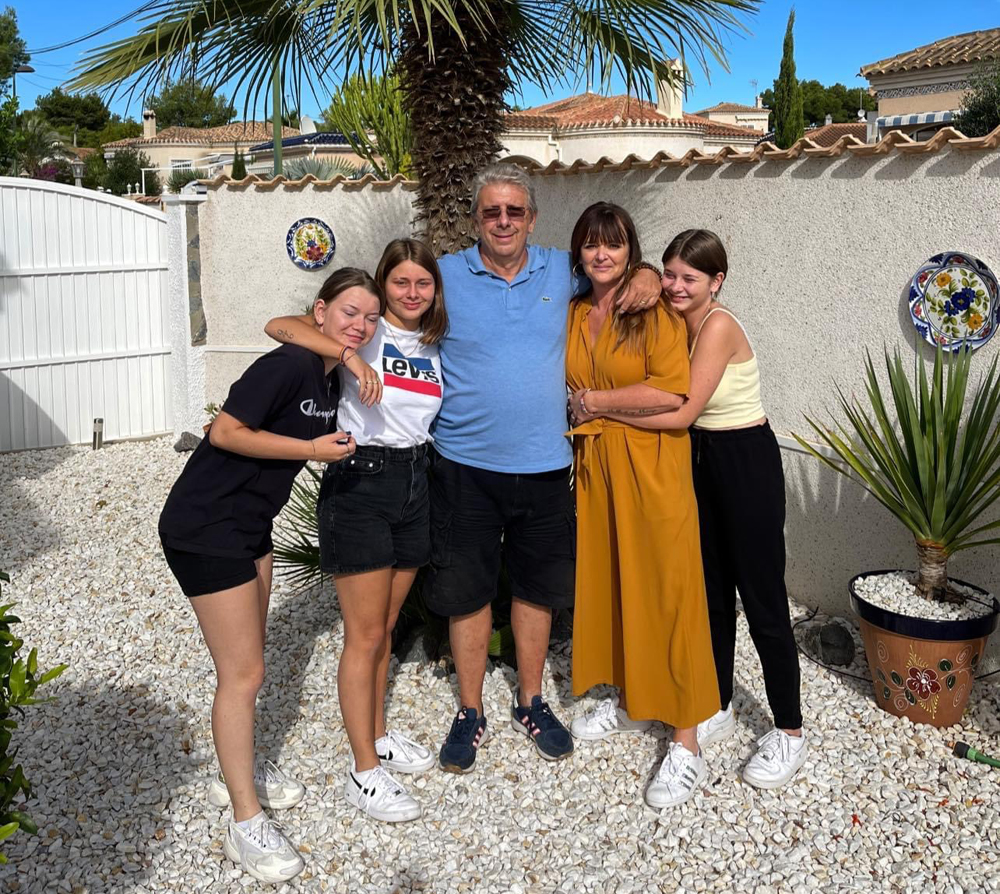 ---
---
What is the biggest difference between living in Spain and Belgium? (especially with children). Do you have any advice for foreigners in the same position who may also be considering moving to Spain?
We quickly realized that we had to stop living "Belgian style", by which I mean, that we have to take the time, accept that we have to to this or that administration, this or that document, and stop bitching and stressing about it.
People's smiles are something that also struck us, as long as you try to speak Spanish, people make the effort and take you back with a smile, it's all about wanting to adapt to this new life and country.
We were freaking out about our daughters in school or social life, and I can tell you that they have a group of Spanish friends and have fit in well.
What I could say to people who are still trying to take the plunge with children…
GO FOR IT, don't be afraid to take the leap!
While preparing well for this passage, take the steps before leaving (school file, mutual insurance, birth certificate, NiE are the basics)
Do not be afraid to put your children in a Spanish school, they will amaze you!
I still advise for the purchase of a house to be accompanied by a French-speaking real estate agent, because it is easier to ask all the questions because many people have had mishaps because of the language barrier.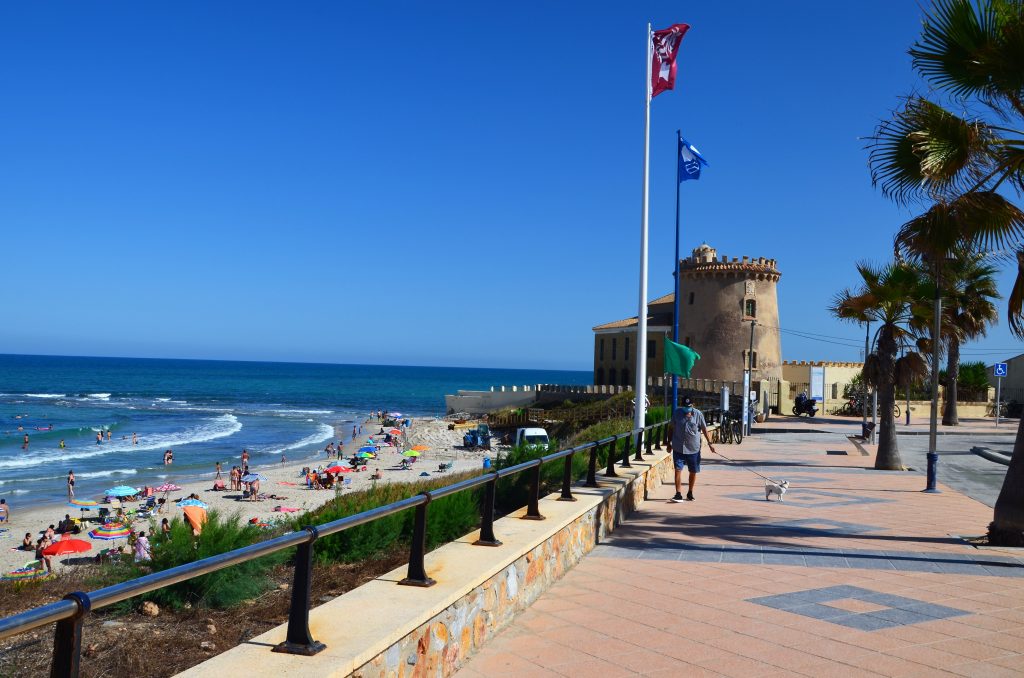 Where do you see yourself in the future? Do you think you will always be in Spain?
The future is here, after 1 year, we could not return to Belgium.
In July, we went back to Belgium for the wedding of our eldest, and despite the fact of the pleasure of finding our children, we were very impatient to return "home".
We feel at home, we have our little addresses, our habits.
We feel so good here!!
Thanks for doing this interview Valerie!
Join Our Newsletter
If you haven't subscribed yet and want to get our posts sent to your email, just insert your email address below. It's free!