Why this family chose to live in Benalmadena
Rosana, her husband and their 7-year-old child decided to make the popular seaside town of Benalmadena their new home in Spain.
In this post Rosana tells us why Benalmadena is a good base not just for retirees, but for families as well. She's got a lot of advice on schools, buying a home and on all the bureaucratic paperwork you'll go through that first year in Spain. She even tells you her favorite restaurants in Benalmadena!
A very informative interview.
---
Name: Rosana Matos
Age: 45
Country of Origin: Brazil/Estonia/USA
Number of years in Spain: 1,5
---
Hi Rosana! You and your husband have an interesting background. Can you please tell me about yourself and on how/why you ended up moving to Spain?
Hi Frank!
I used to work for the Brazilian foreign affairs service. That led me to live in Estonia, where I met my husband and we had our son. Later, my job made us move to the USA. We knew that if I continued to work at that job that we would continue to move around the world each few years. That's great when one is single, but not so good when you have a kid. So we decided that I would stop when our kid turned 7 and we would go live in one place for good.
I had a lot of time to find where we would live by doing research on-line. I first decided what I wanted from a place: I wanted to live in a town, by the beach, close to a big city. I also wanted good schools, a vibrant city life and an affordable housing market. With this list in mind, we started looking at Portugal, but I simply could not find everything I wanted in one place in the country. The area with good beaches (Algarve) was far from big cities; the towns with good beaches near big cities (Cascais) were out of our budget. I stayed in that conundrum for a while, until, by chance, I saw a House Hunter's show on TV about Malaga. I was mesmerised.
Malaga was the big city I was looking for; it had everything I wanted and then some. Plenty of lively small towns with nice beaches, good schools and houses that offered much more value for money than the ones I was seeing in Portugal. The region also has mountains, a long history, including a mix of both Muslim and Christian heritages – and their architectures, and food! – a warm climate (a must for a Brazilian), vibrant life, an airport nearby (good for our extended families, after all, neither of our parents live near). It's also a very beautiful area and, very importantly, speaks one language only (Spanish) which makes our kid's school life easier. Wonderful!
The general area was decided. But when we packed our stuff and sent them to Malaga harbour, we had never set foot on this land. We knew a lot from surfing on-line – I actually knew Torremolinos and Benalmadena quite well from so much google mapping – but we also had a lot of blank spots, so to speak, especially regarding schools and the school system overall. I had lists of things I didn't know and could not find, which annoyed me because I like to plan stuff to the minimal details (even if they don't happen. That's ok because I plan for those situations too). So I decided that once I arrived, I'd start writing a blog to fill in the blanks for anyone else also looking to move to Spain.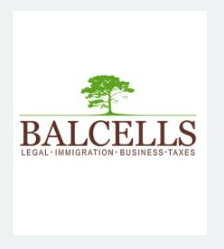 Need help with your immigration needs? Contact Marta at Balcells Group. She handles it all, whether it be a Spanish non-lucrative Visa, Golden Visa, Digital Nomad Visa, Work Visa etc…. More detail here
How did you end up deciding that you wanted to live in Benalmadena? Why Benalmadena?
I wanted to be in a town but close to a big city. And after deciding that the big city was Malaga, we had to decide on the beach town. We chose to be west of Malaga because it seems to be a livelier area. We were undecided about Torremolinos or Benalmádena for a while, both are so close to Malaga. The final decision between these two beautiful towns happened after the move; we looked for places to buy in both cities and it turned out that the one that suited us best was in Benalmadena.
You've been in Benalmadena about a year now. What's your favorite thing about Benalmadena? Is there anything that you don't like?
I like that Benalmadena smells like flowers during spring. The town is well taken care of; it is beautiful, colourful, clean, even the litters are cute in Benalmádena. They have small pencils drawn on the sidewalks pointing the way to school, isn't that adorable? The street markets that happen every week are also a blast of fun and colours. The local people are very proud of their town with good reason, and it shows in every celebration that happens here – and there are many.
What I don't like is the lack of parking space. I think in part it is a direct consequence of the town being beautiful – Benalmadena's population quadruples during summer, so it is very difficult to go anywhere by car. Here it is better to use public transportation (which is good) or to use uber. The town is also quite hilly, which makes it a bit difficult to walk around.
---
---
How has been your adjustment to living in Spain? Any difficulties, challenges or funny/embarrassing stories?
It has been fairly easy for me because I speak Spanish. My husband, who doesn't, gets it easy because I end up dealing with everything that requires communication: all the documents, contracts, phone calls, etc. And since we have made friends that also speak English, he is in no hurry to learn. 😛 That is a curious fact about Benalmadena: because about 26% of the population is foreign, you can make friends easily without speaking Spanish. But you do need Spanish for all the bureaucratic stuff.
For our son, who is 8 years old now, adaptation has been a bit harder because he is still learning the language and goes to a Spanish public school. But we were positively surprised by his school – it is bilingual, and the teachers help him in English when needed. They also offer classes of Spanish for their foreign students because there are many kids in the same situation as him. I guess that was a good side of choosing a resort town that receives many foreigners. I have written extensively about schools in Spain on my blog.
Editors note: Rosana has a very helpful blog, Mama Malaga, that gives readers lots of information on the many bureaucratic elements that one has to deal with when moving to Spain.
Other than the language, we are all very happy and well adapted. I love being able to walk my kid to the school, then buy some bread on my way back home and have a coffee while watching the sea. I enjoy taking care of my plants on our terrace. My husband likes to barbecue, so we often have friends at home. Our son enjoys the many playgrounds, Parque de La Paloma, and the outdoor living. He had a blast in the Feria de Benalmadena. We can go to the beach and to the pool often. It is a life I could only dream of a few years ago.
---
---
What do you do in Benalmadena Rosana? How do you keep busy? Do you and your husband work?
My husband owns an IT company and it keeps him very busy. I work part-time for his company, but I also explore the area and blog about our move to Spain and about living in the Costa del Sol. Our stories and 'how to' guides, based on our research and practical experience, are all there on our blog.
Accommodation. Do you rent or did you buy Rosana? Are there preferred parts of town? How was the process? Any advice for people looking for an apartment or house in the area?
We bought our home as soon as we arrived in Spain – meaning, three months after our arrival. The process was actually harder than I thought it would be as we faced two unexpected complications: the first place we chose was sold to other people while it was reserved for us. The second place, well, the previous owners decided to delay the conclusion of the sale up to the last possible day which was two months after we signed the contract. But we learned a lot in the process: about the reservation contract, purchase contract, cashier's check, notary, and the fees involved in the transaction.
For someone looking to buy in Benalmadena, I'd recommend that they don't trust the pictures and the ads too much, as the areas are usually smaller than they look; pictures also tend to hide the flaws in the places, and ads can lie a bit. Visiting is essential. Ask for a reservation time of at least 15 days; always use the services of an independent lawyer (not one recommended by the real estate agents) to check the documentation of the place. This service is cheaper than you would expect, and can save a lot of headache in the long way. Verify if the owners really are residents of Benalmadena if they say they are. Here, buyers pay both buyer's and seller's taxes, the last being deducted from the total of the purchase. Details like these can impact the transaction total cost; we talk about all of this on this post.
As for the best areas of the town… it depends on what one wants. Benalmadena Costa is great for those who want to enjoy the beach and the promenade every day; Arroyo for those who want to be close to the city centre, restaurants and pubs; Torrequebrada for golf lovers; Benalmadena Pueblo for those who long for a Spanish pueblo close to everything; El Higuerón for those who can live in a vila!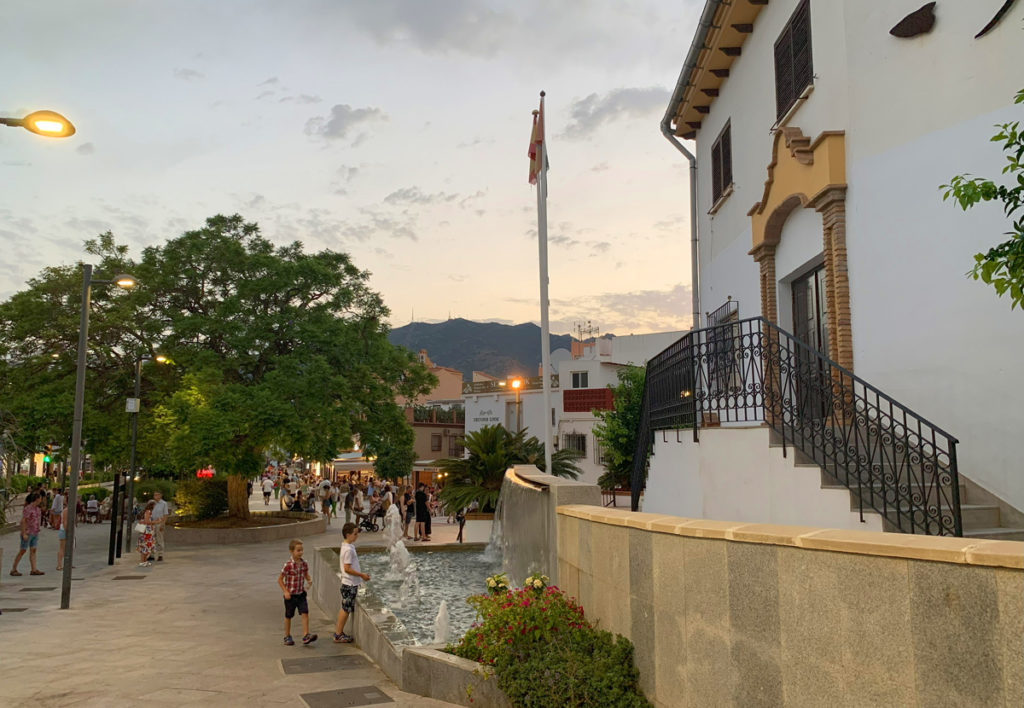 ---
---
You've been through a lot of administration since coming to Spain: getting your son in school, buying and car and arranging driver's licenses…and that's on top of all the "normal" paperwork you have to go through in your first year in Spain. Again, any words of advice for people coming to Spain who may not be familiar with all these different aspects of bureaucracy
Indeed, we did a lot in a short time. I have the impression that we were moving to Spain in our first year and that now, in our second, we are actually living in Spain. We are finally enjoying what the place offers. In our first year I didn't even pay attention to the Ferias, fiestas, special dates and other celebrations going on because we were busy focusing on the urgent things such as the house, unpacking, getting documents done, school related matters and so on. Now we are enjoying Spain, learning about the culture and going out a lot more.
I'd advise people that don't speak Spanish to find a good gestor that lives in the same area as they are going to live. This professional can book some appointments even before their arrival. For people that do speak Spanish, the gestor is still important, but not so urgent; the NIE, that is the first document, can be done easily – there is a step-by-step guide on the blog – and so you can interview some gestores after arriving in Spain.
For all bureaucratic matters – NIE, Padrón, Residence for both EU and non-EU citizens, driver's license, school enrolment, healthcare card, transferring property, opening a bank account etc, I cover that on the blog as well. When we can, as we get to know more people, we add their experiences there too.
Do you take part in any Expat clubs? How are your social lives, have you made friends?
I'm on a few Expat groups on Facebook but I am yet to go to any of their meetings! We made friends easily with our neighbours and with parents of my son's friend in both schools he has been to. We also got to know some Brazilians and my husband had some Estonian friends that live in nearby cities. We often gather at our place, their place, or at some restaurant or city event. We've ended up having a busy social life without effort.
But I do want to get to an expat club meeting, particularly the one called Fuengirola Females Social Club, which is often meeting at cafes. They seem fun. I also downloaded an app called Meet up, where people can create events and others may join. I plan to use it in the future.
---
---
Do you have any preferred restaurants, tapas bars or cafes in Benalmadena that you can recommend Rosana?
I like Yaya's restaurant at Avenida de las Palmeras, it is nice and welcoming and in a great location. I also like the Indian/ Mexican restaurant Tandoori Grill at Avenida de Blas Infante – perfect because I like Indian but my husband prefers Mexican food. There is Miss Kroquetas, a small Brazilian restaurant that brings me back home, Prosvita, for borscht and other Eastern European delights and any cafe in the Plaza de la Mesquita. There is always some show going on. There is a pizza place near the square that delivers to the pubs in the Plaza!
A cool thing about Benalmadena is that, because of the diversity of nationalities living here, there is always a restaurant, a café, or a shop of the same nationality as yours. It's great finding your favourite foods from home and even to meet new friends that share a similar background.
What advice would you give anyone coming to Spain and Benalmadena in particular? And do you see yourself staying in Spain for the foreseeable future?
I'd say… Come, enjoy, and buy a small car! Also, take a look at the blogs Mama Malaga and Mapping Spain. I think you'll find some useful info that will make you finish your 'moving to Spain' phase and start your 'living in the Costa del Sol' time faster and easier. Or read them just for the fun. The more I know the town and the neighbouring cities, the more I like the region. I intend to live in Benalmadena forever.
Thank you for doing this interview Rosana!
Want to be interviewed? Write us an email or leave a comment below!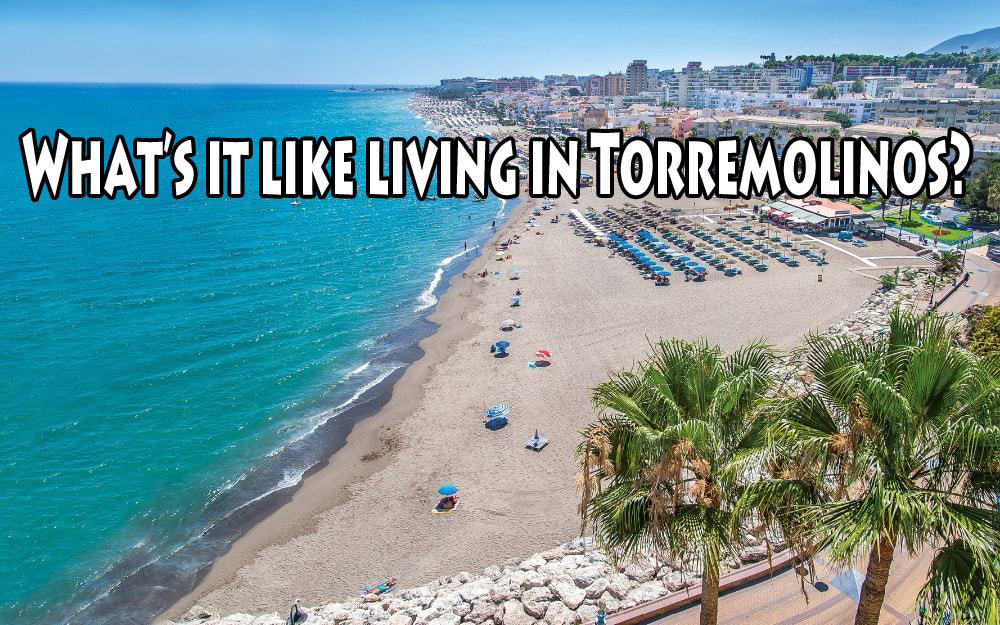 Join Our Newsletter
If you haven't subscribed yet and want to get our posts sent to your email, just insert your email address below. It's free!