One of the most popular Tapas bars (and restaurants) in Nerja is El Pulguilla.
El Pulguilla is located right in the center of Nerja's old town and gets very, very full. We came on a Tuesday in August and were lucky to arrive early – we got there at 7:30 Pm and all the outdoor seating was free. An hour later all the tables were full and there were people waiting in line to get into the restaurant.
So just know that it's a popular place.
One of the things we really like about El Pulguilla is that you get to choose your tapa (that's not an option everywhere you go). They're sorted in 2 categories: fish and meat.
The menu:
---
---
How it works (in case you're new to Tapas): with every drink you get a free tapa. Most people order a Caña (a glass of beer). Others choose a glass of wine. With that you'll get a tapa of your choice.
On this visit we had 4 rounds of tapas, a total of 8 different tapas between the two us of.
Photos: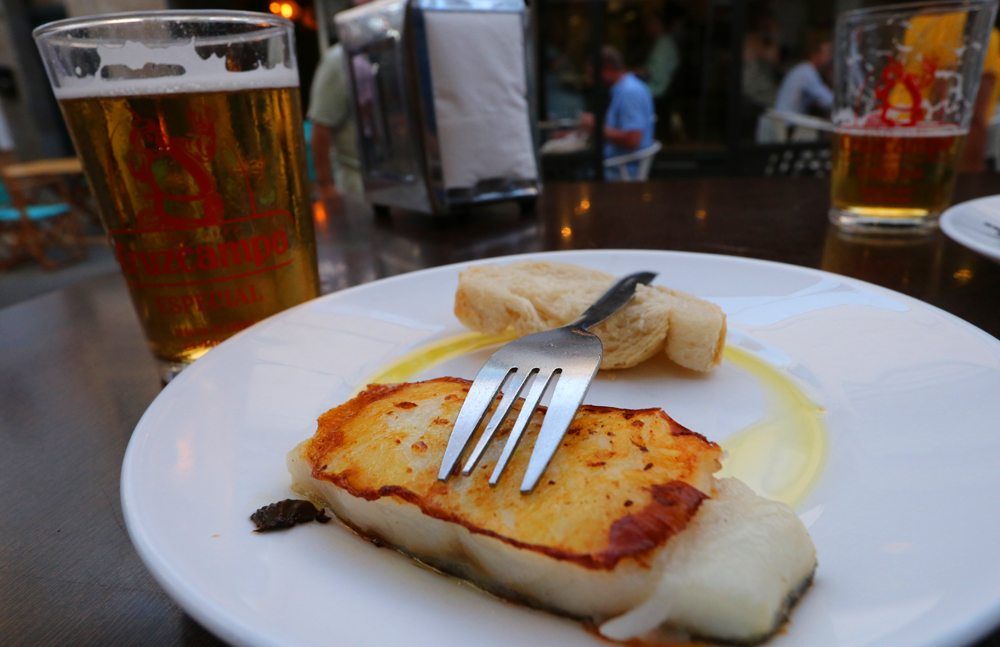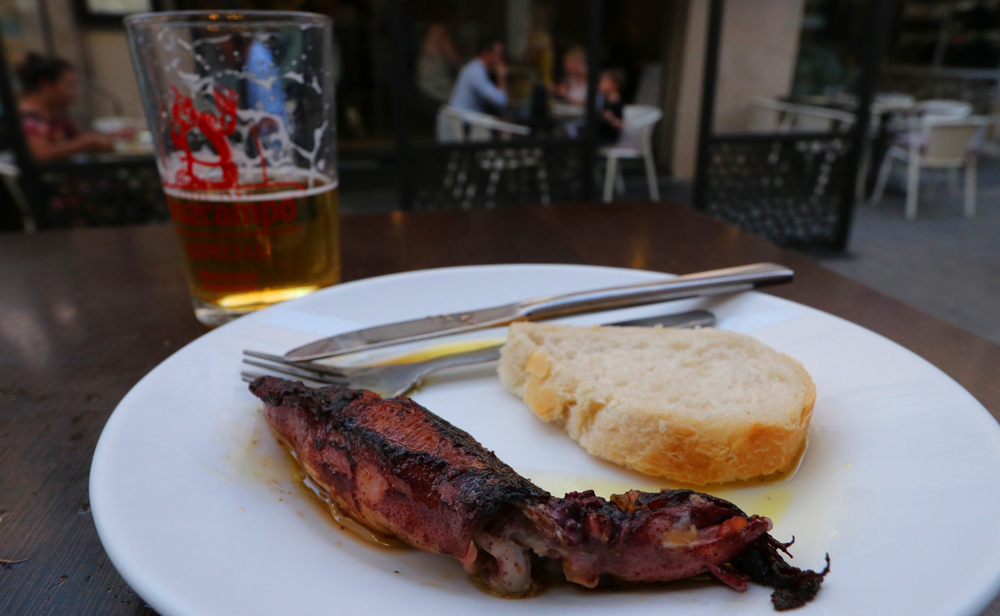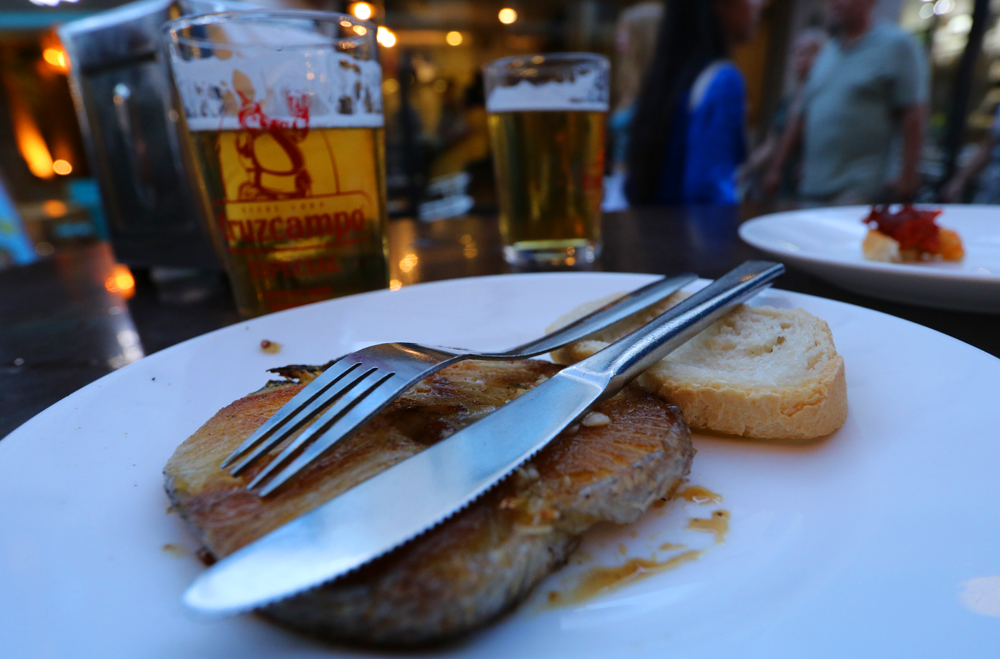 ---
---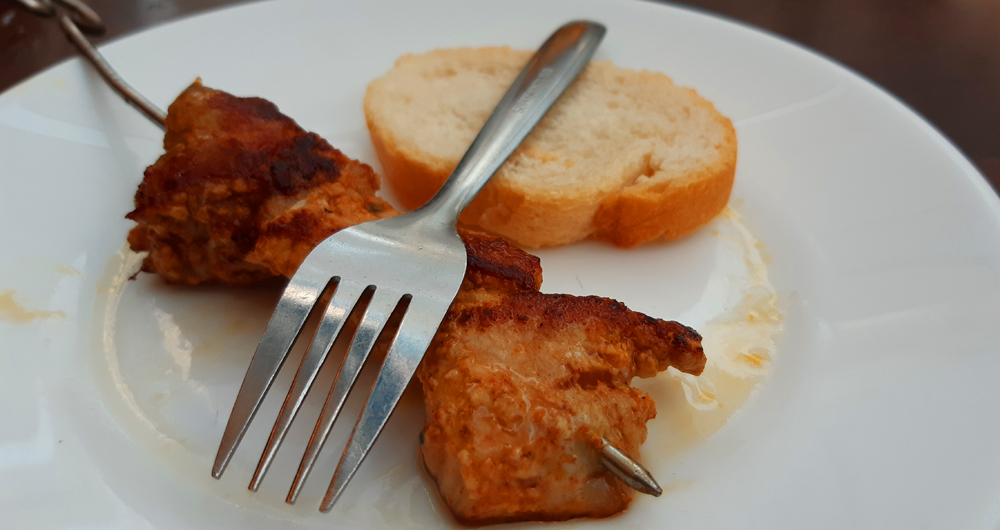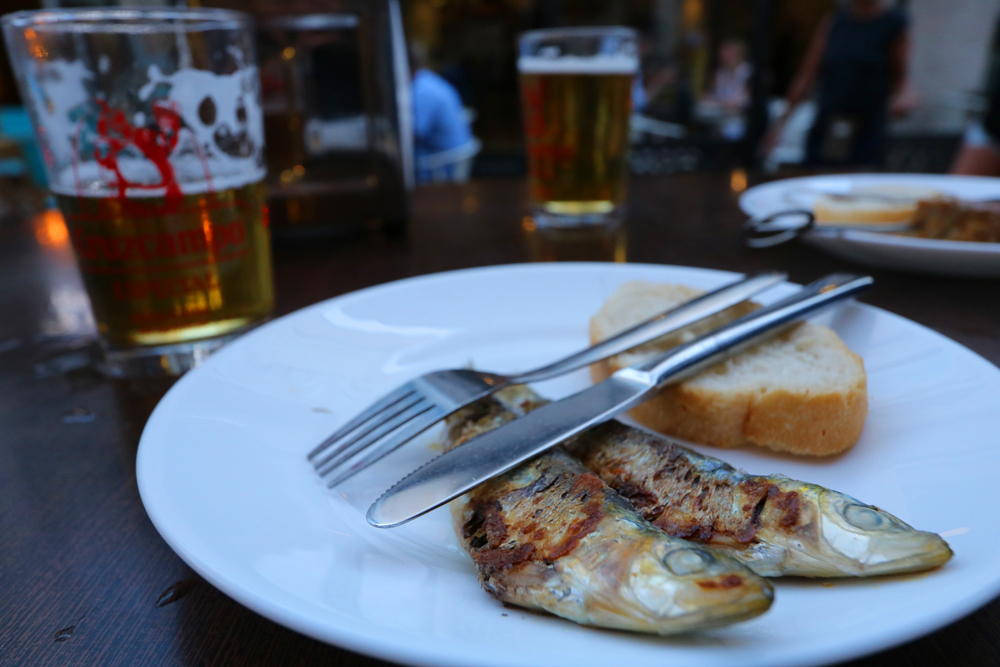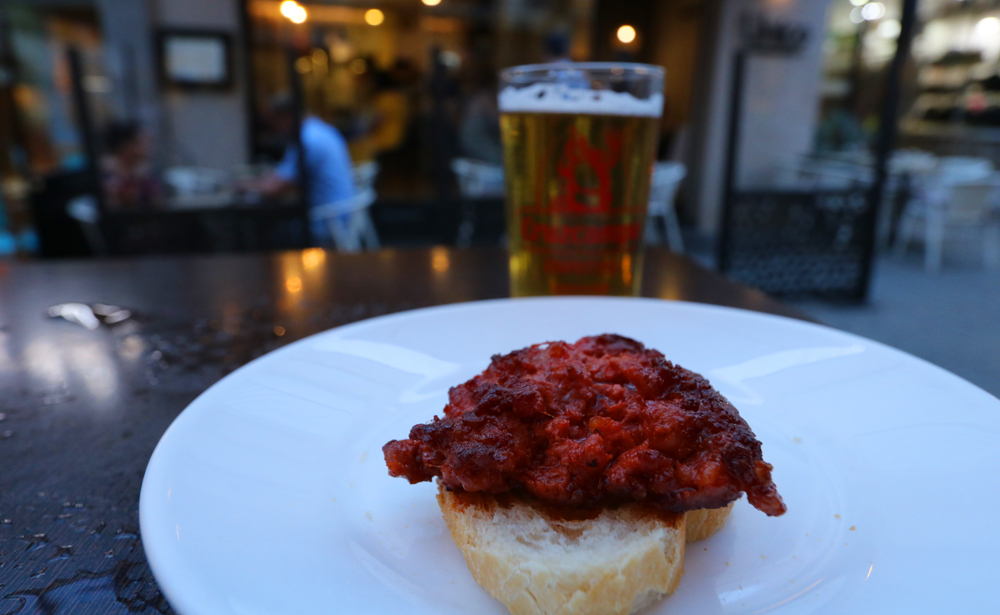 ---
---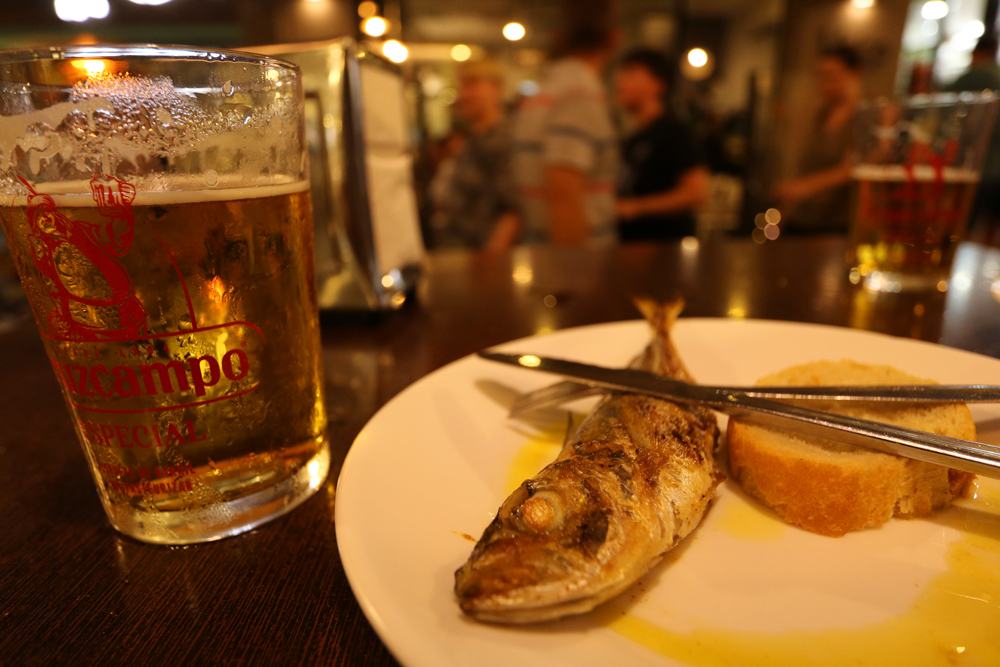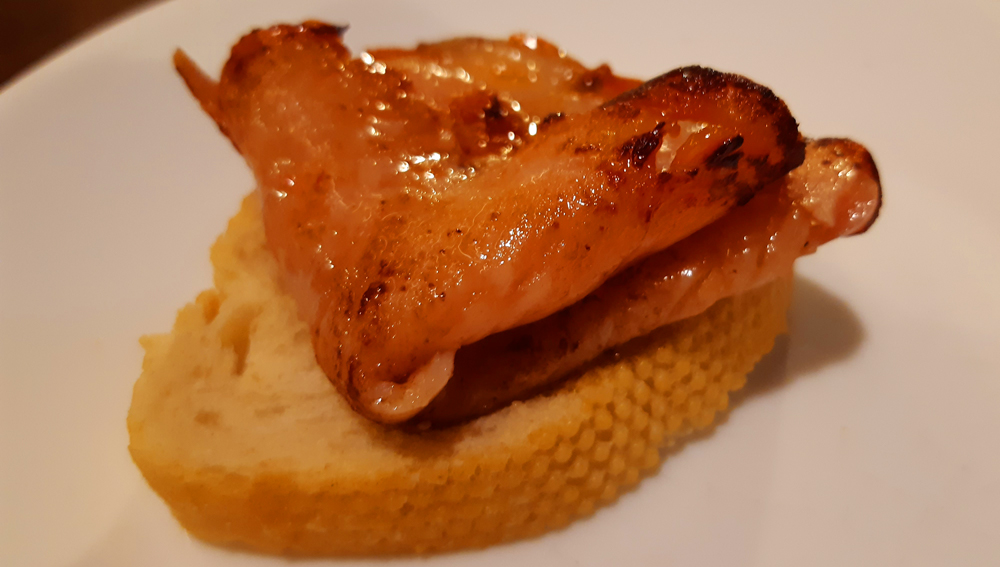 What we thought of the Tapas? All were very good. Highlights for us: the Chorizo and the Codfish (Bacalao). Both were excellent.
On top of very good tapas, the service was friendly and fast.
Another fantastic aspect of El Pulguilla: you are right in the center, in the middle of the action. So having 4 sets of tapas while drinking beer and people-watching was fun. Better than watching TV 🙂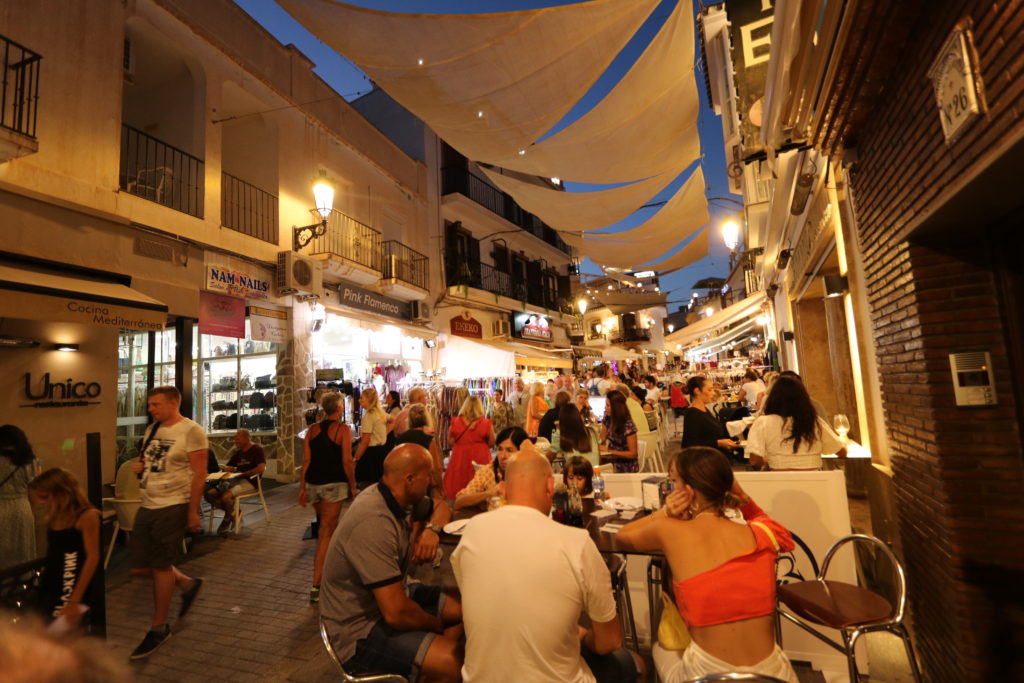 ---
---
Cost: I usually take a photo of the total bill but I forgot. It came out to 16.80 Euros for 8 drinks/8 tapas. I think that is excellent.
Summary: Excellent experience and we will definitely come back to try all the other tapas on the menu.
Almirante Ferrandiz 26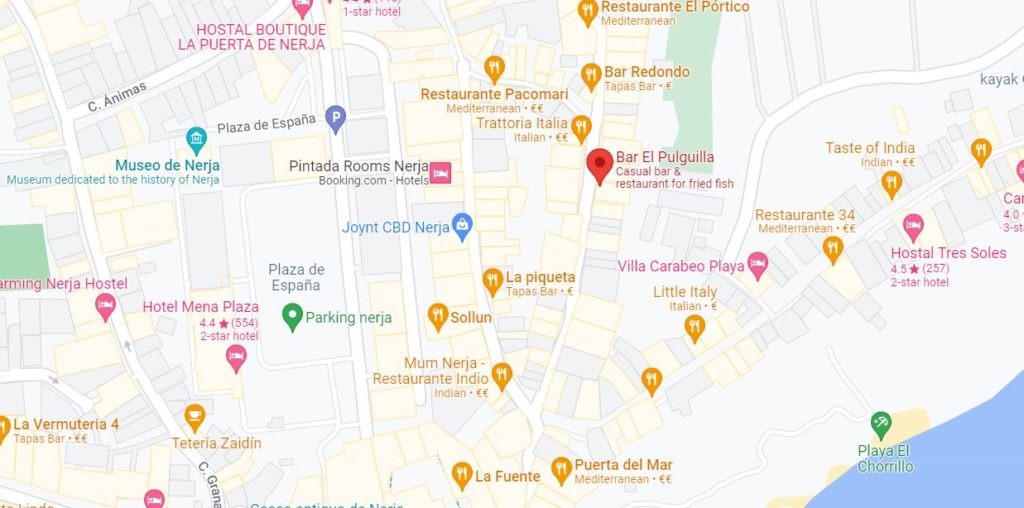 Join Our Newsletter
If you haven't subscribed yet and want to get our posts sent to your email, just insert your email address below. It's free!