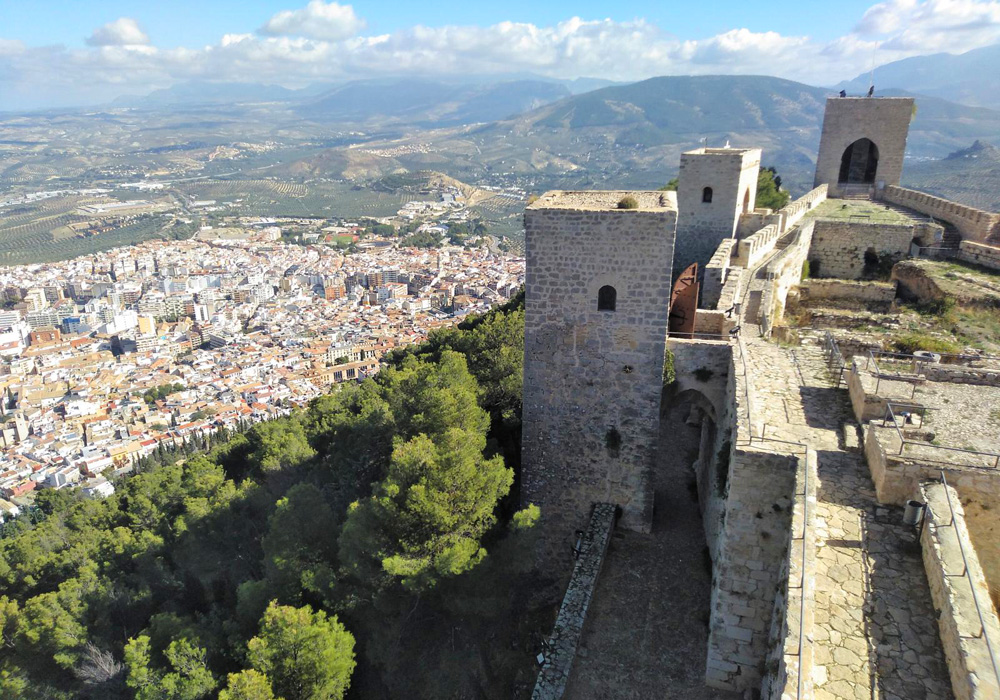 The Best of Jaén
We didn't expect much of the city of Jaén. We came here for a couple of days to visit a friend and to get a few administrative things done. Over those 2 days we had our best meal thus far in Spain, saw some impressive highlights, and just generally enjoyed a city that felt very different than the more popular cities of Andalusia (places like Seville, Granada and Córdoba). Jaén felt "real". We've vowed to be back one day.
All about Jaén in this post.
Impressions of Jaén
We found Jaén to be a small and attractive city with a relaxed air. There are lots of parks, a few busy main streets (mostly lined with trees), and some pretty squares. Besides the major highlights (which I cover below) you'll see history in its fountains, churches and historical buildings. The center is pretty much flat but walk a little further and you'll find steep streets and stairs on the slopes of Saint Catalina hill.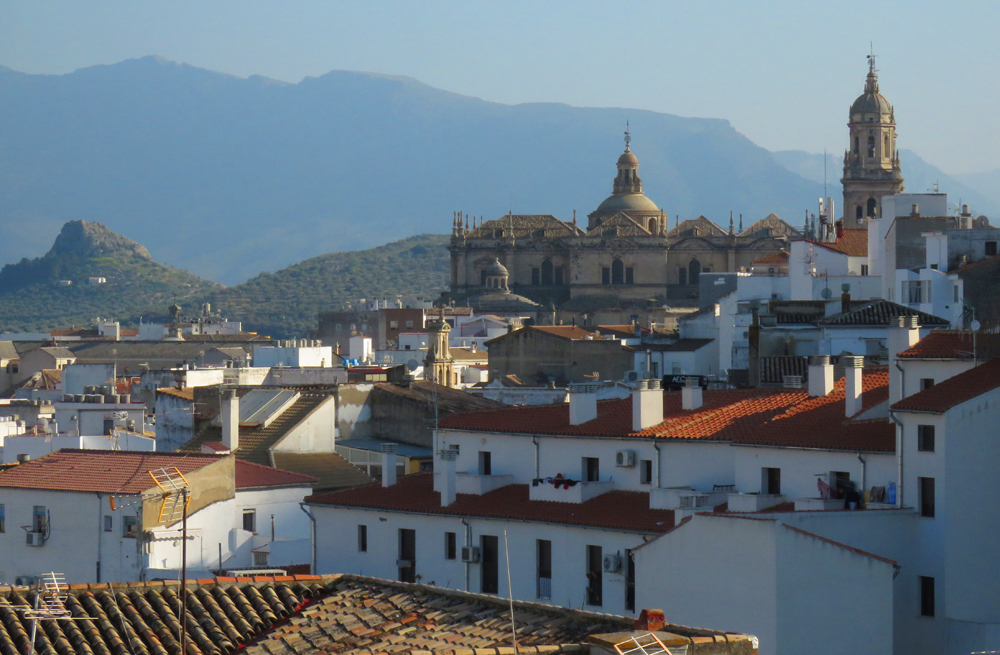 Jaén is the capital of the province of Jaén and is home to various industries. It is most famous for its olive oil, in fact Jaén is known as the World Capital of Olive Oil. Tourism is not the main industry which also means that although attractive, Jaén could do with more upkeep – you'll see a lot of graffiti and dog poop on the streets. The city doesn't get the level of care that some of the more popular cities in the region get.
People we met were very friendly and relaxed. Wandering early in the morning, we saw a lot of older men sitting in cafés reading their newspapers. Jaén has that kind of vibe.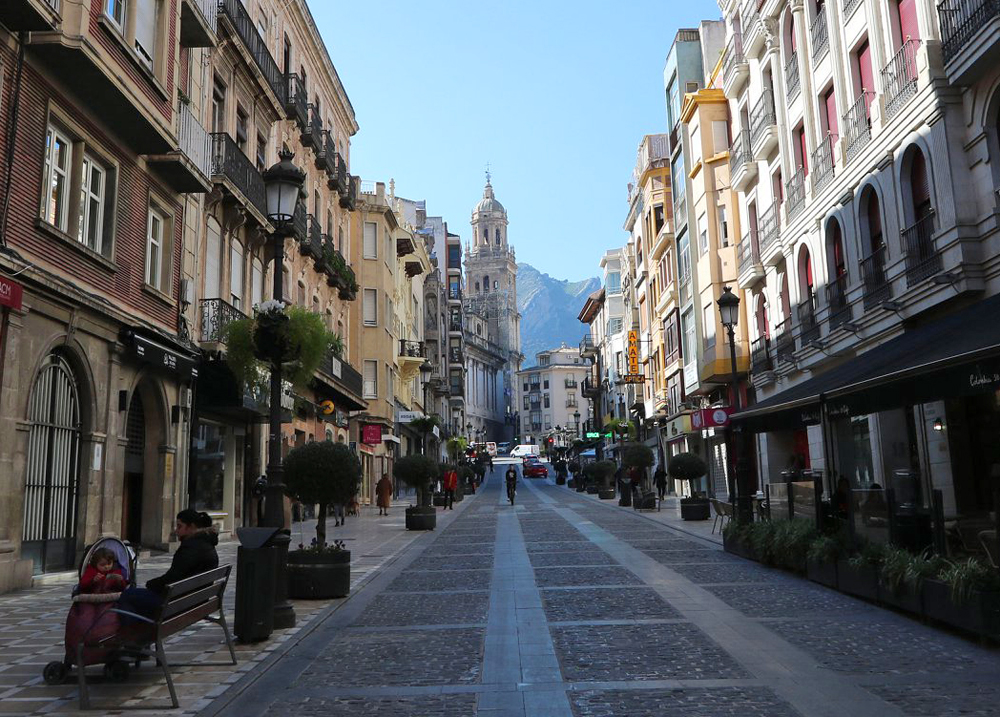 ---
---
Tourist Highlights of Jaén
Jaén Cathedral. A huge cathedral that's on the tentative list to be a UNESCO world heritage site. Construction started in 1249 (it was built on top of an old mosque) and finally completed in 1724. It is considered as one of the finest cathedrals in Spain and was the model used for many Latin American churches that were later built. Jaén Cathedral is most famous for being the home the Holy Veil which according to tradition was used by Saint Veronica to wash Christ's face.
More here on Jaén Cathedral – one of Spain's best Cathedrals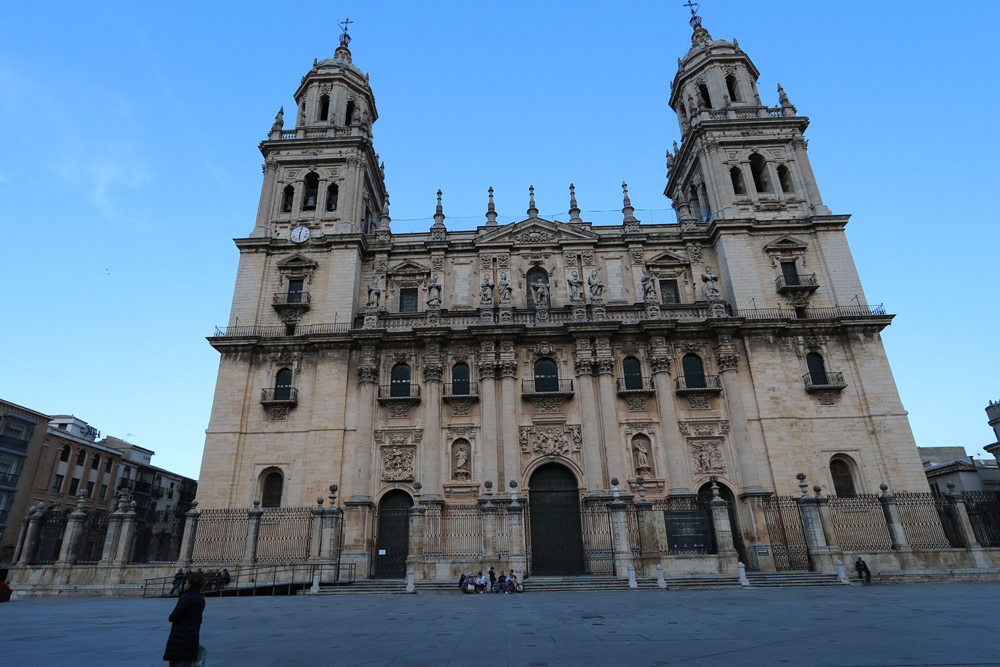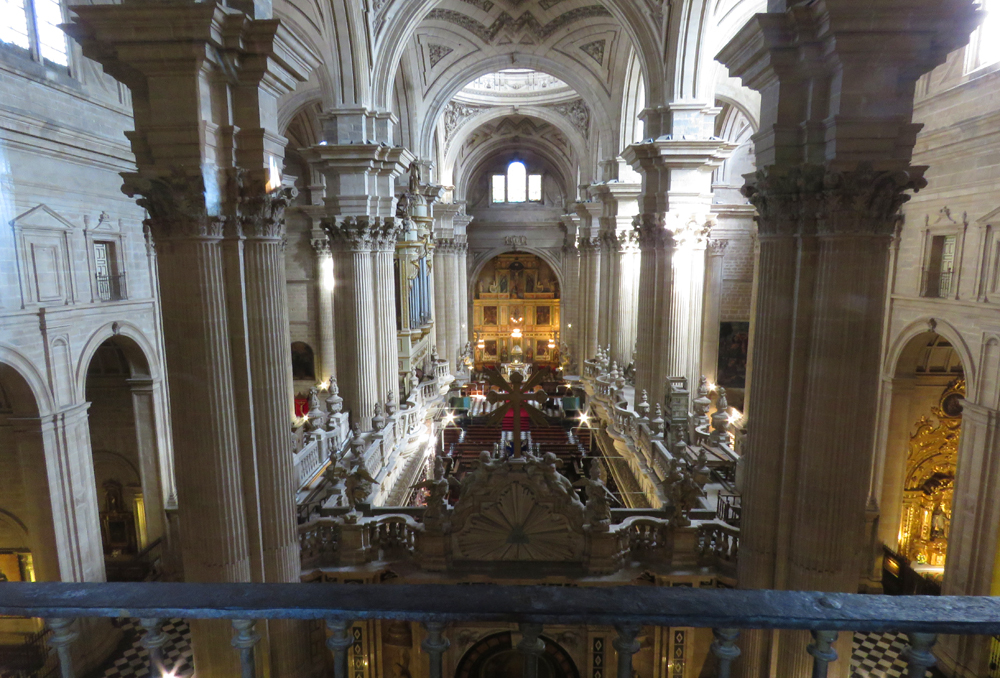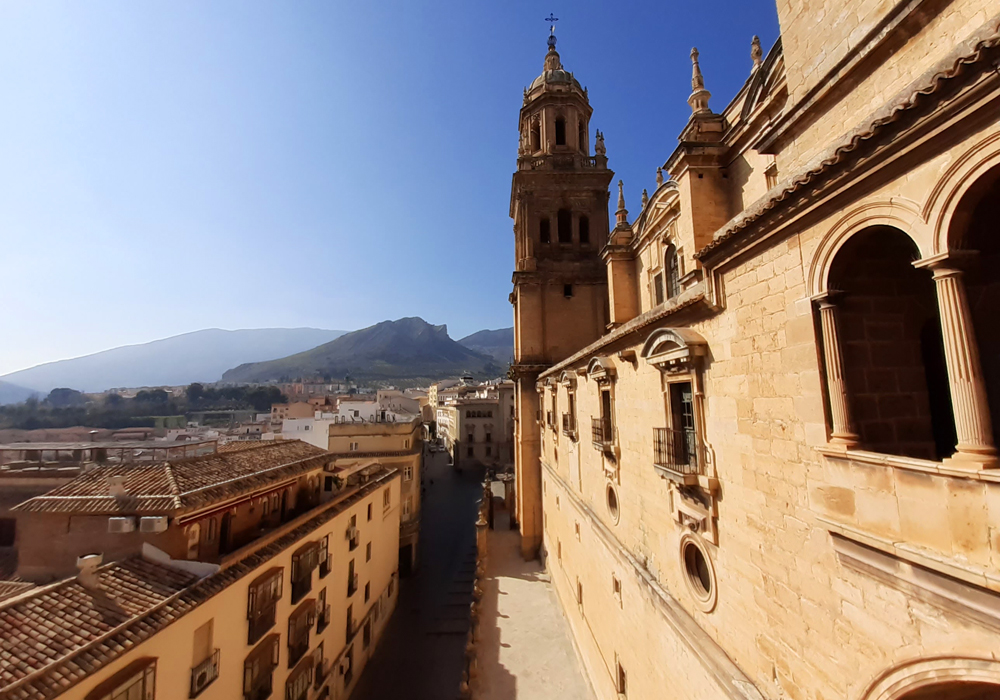 The Arab baths in the Villardompardo's Palace + Museum. The Arab baths are the largest preserved baths in Spain. They were built in the 10th century by the Moors and like all baths at the time were a center of social life. Later, following the reconquest of Spain by the Christians, the baths were for a time used as tanneries. In the 16th century a palace (Villardompardo Palace) was built over the baths.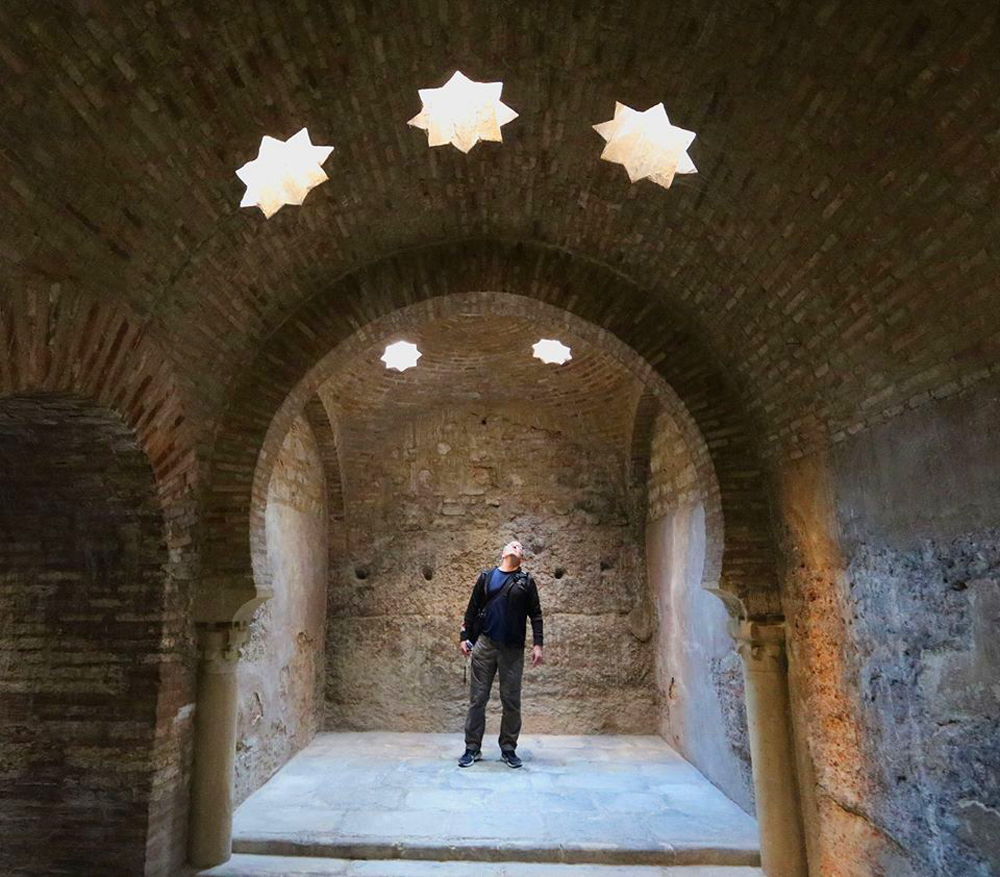 ---
---
Villardompardo Palace is absolutely worth a visit. In the basement you can visit the baths. The floors above have a museum focused on the olive oil industry. It's very well done. There is also a gallery featuring art of the region. Finally, there's a café with an incredible lookout over the city. It's all excellent and – on top of everything – entrance is free.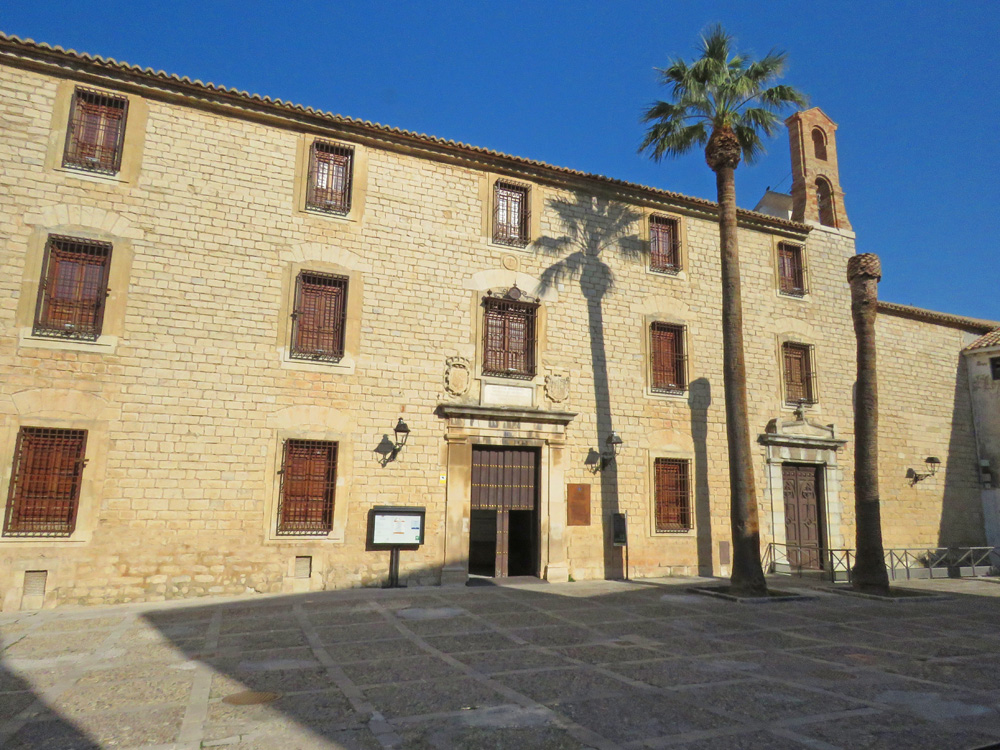 Castillo de Santa Catalina. At the very top of the city, on a high hill, is the castle of Santa Catalina. Originally built by the Moors in the 8th century, it was modified and enlarged by the Christians in the 13th century and again in the 16th century. In the early 1800's Napoleon's troops occupied the castle and then later blew up part of the castle.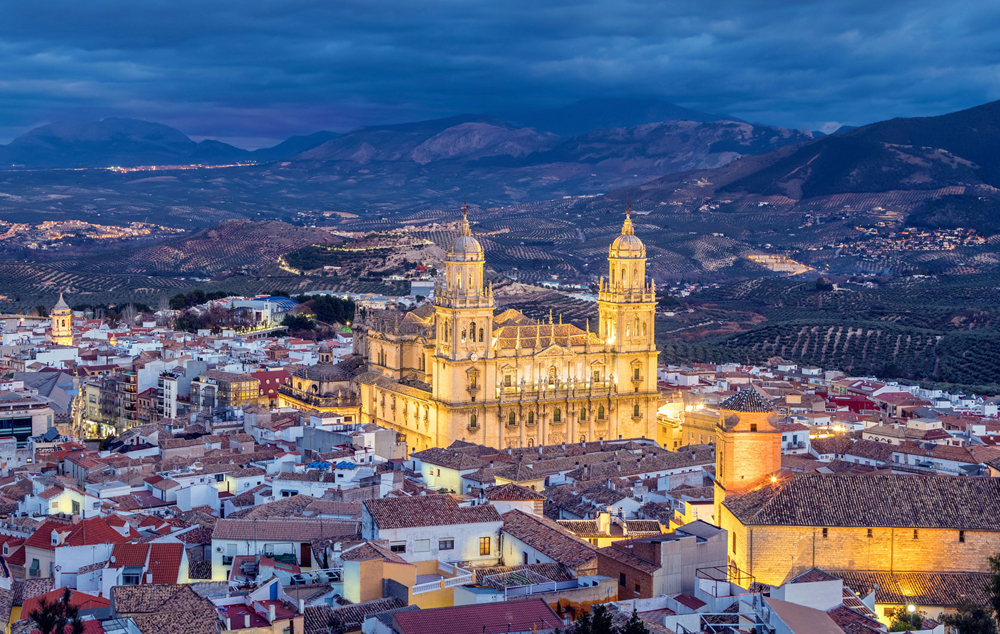 Today you can visit the castle. It has incredible views of Jaén and the surrounding region. Right next to the castle is the luxury hotel Parador de Jaén which is one of the 10 best castles in Europe to stay in .
---
---
Restaurants and Cafés
I mentioned at the top of this post that we had our best meal in Spain in Jaén. The restaurant was Panaceite, which is the favorite of locals. Very, very much recommended. It's stylish and cosy, excellent wines, their specialty are local meats but they have vegetarian options.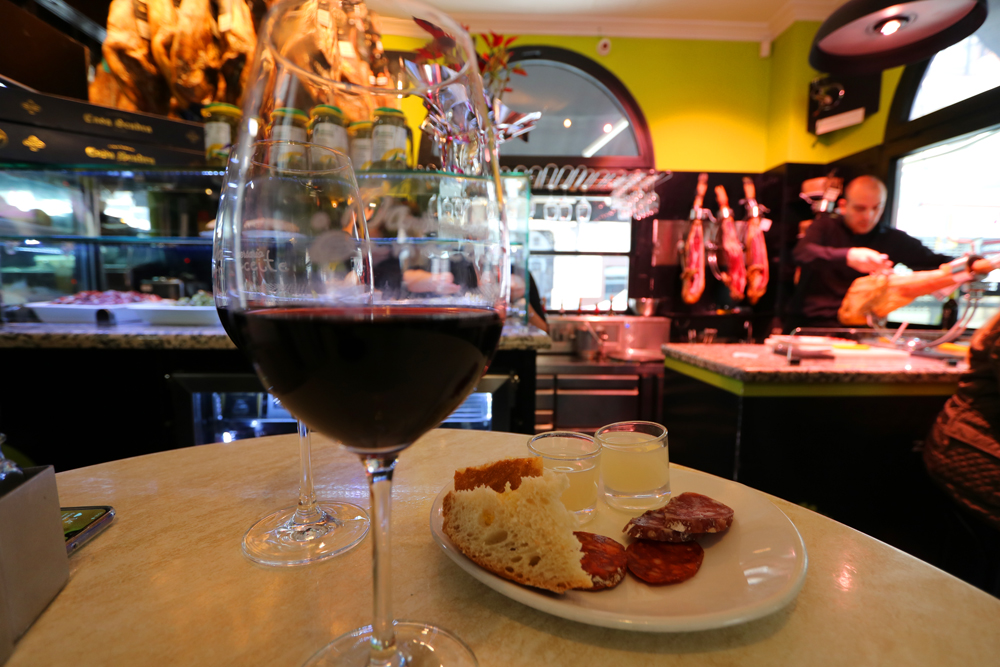 Another recommendation (if you want seafood) is Marisqueria El Pato Rojo which is right across the street from Panaceite.
A very nice café is Colombia 50 Café. It's just a little down the street from both of the restaurants I've mentioned above.
Accommodation in Jaén
We stayed at the very comfortable Los Caňos II, an apartment outside the center. Very good value and the host (Pablo) is very, very friendly with lots of local tips. Very much recommended.
If looking for something a little more centrally located and a little higher end, I recommend Las Novias 4, located in the historical center near the Cathedral.
But if looking for the ultimate experience in Jaén, then I recommend the Parador de Jaén at Santa Catalina castle which I mentioned above.
Getting to Jaén
Jaén is well connected. It is the ending point of 2 highspeed rail lines: one that goes north to Madrid (4 hours), one that goes southwest to Cadiz with stops in Cordoba (1 ½ hrs) and Seville (3 hours). It's also 1 hour from Granada by bus.
---
---
Join Our Newsletter
If you haven't subscribed yet and want to get our posts sent to your email, just insert your email address below. It's free!