What's it like living in Almeria?
David left Brighton to settle in Almeria. That was 19 years ago. He's married to a Spanish lady, has a podcast and a radio show, and also had 4 books on Amazon (more on all that at the bottom of the page). On top of that he's built his own house. It seems there's nothing David doesn't do.
All about David and why he loves Almeria in this interview.
---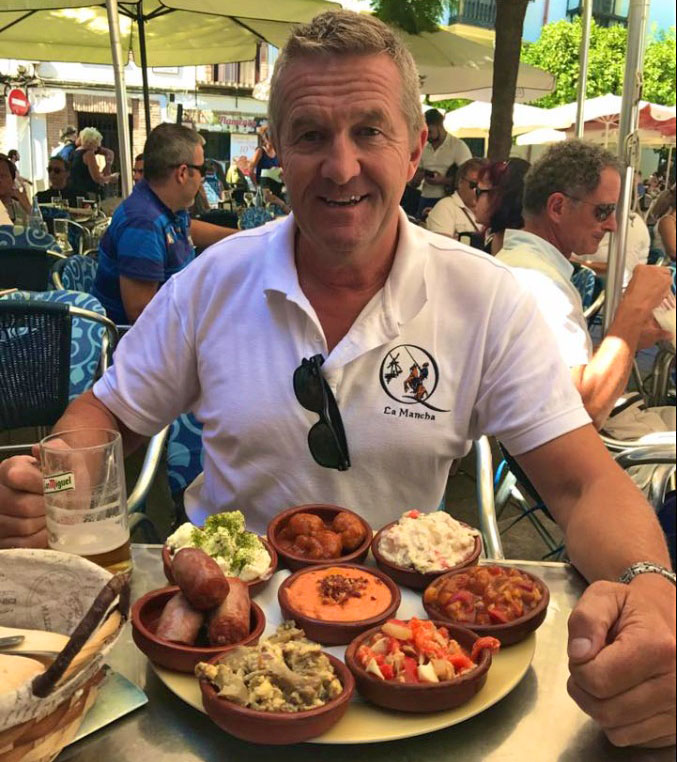 Name: David Wright
Country of Origin: England
Number of years living in Spain: 19 years
---
Hi David! Very nice to interview you, you're a man of many different interests. First of all, I'm interested in your story. How did you end up in Spain and what was the plan when you came here?
After living and working in the south of England for many years as a carpenter and builder I just got fed up with the poor weather and longed to live in a warmer sunny climate. Spain was always appealing to me as I had many holidays there as a child. So one day I booked a trip to Almeria and found a job there in the first week. After never really knowing much about Almeria I fell in love with it and have been here now 19 years.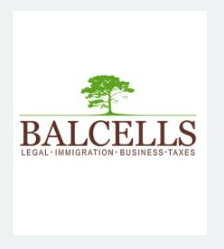 Need help with your immigration needs? Contact Marta at Balcells Group. She handles it all, whether it be a Spanish non-lucrative Visa, Golden Visa, Digital Nomad Visa, Work Visa etc…. More detail here
Has Almeria been your home ever since arriving in Spain? (ie. did you live somewhere before Almeria?). So why did you end up choosing Almeria as your base?
The main reason I chose Almeria was because it had an international airport there it was famous for having the driest climate in Spain. I have lived in several different areas of Almeria as it's such a large Province covering a large area of southern Spain. But now have built my own house not far from the Airport of Almeria.
---
---
I know you have a lot of resources for expats on your podcast and radio show, many based on your personal experiences moving to Spain. Can you tell me some of the adjustments you had to make when coming here? Did you, for example, already speak Spanish or was it something you had to learn from scratch?
The first few years I didn't speak Spanish. It was a struggle and when I started working for myself I really had to learn Spanish fast. I feel it is one of or the most important things you can do when moving to Spain. It opens so many doors once you learn the language.
The weather was a big change, it was what I wanted but working in extreme heat in the summer was a bit of a shock. Now I am getting used to it and much prefer the heat and sun to the cold and rain that I was used to when I lived in the Uk.
Does Almeria have a lot of expats? What's the mix between locals/expats? Do you take part in an Expat community?
There are areas of Almeria (like all of Spain) that have an expat community and the first years I lived in an area where there were quite a lot. This can be very beneficial as you get to learn a lot from people who have been here some time. After a few years I wanted to work and live more like the Spanish and started working more for Spanish clients as my Spanish improved. That then led me to join more Spanish groups like a rock climbing and walking group and later a salsa dancing club. This then lead me to meeting and marrying my Spanish wife. So now I guess I am half Spanish.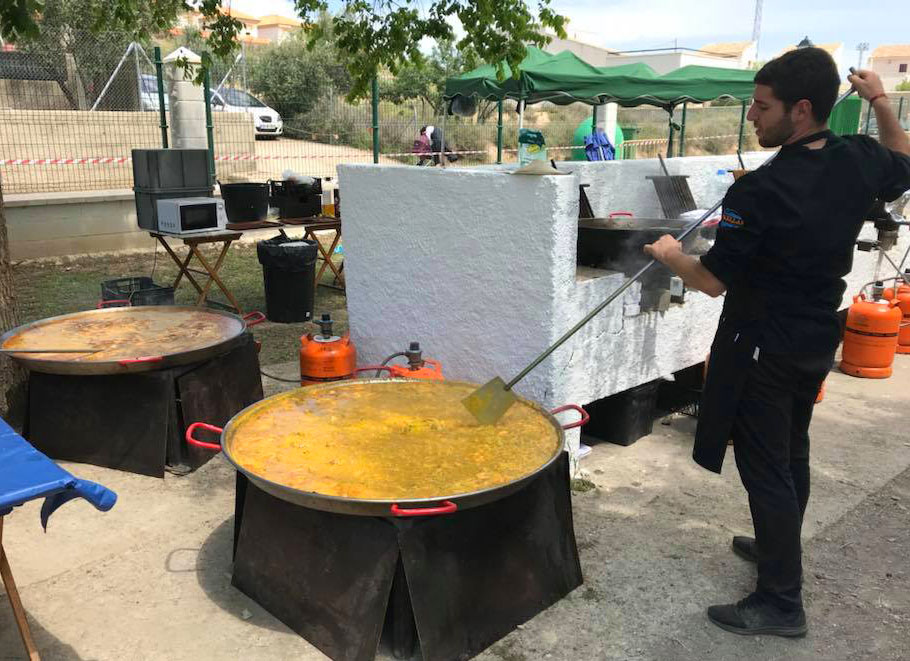 ---
---
I can't get over all your interests David: a podcast, a radio show, getting your paragliding pilot's license, running a karate school…So, I'm just trying to get an idea of your everyday life. What is your average day in Almeria like?
In the UK I had many interests and tried it all. But here in Spain I have different interests now and although I loved paragliding in the warm sun in the first few years, I now spend most of my time trying to finish my house and building my new radio show where I was invited to start a show with Almeria Radio. There I chat about life and work in Spain for the British community.
My podcast is my passion as are my 4 books on Amazon where I upload new material weekly.
I notice you mentioning that most of your friends are now Spanish. Why do you think that is? And after all this time in Spain how would you describe the Spanish? (as compared to people from England)
Being married to a Spanish girl now means we mostly mix with Spanish and I have Spanish friends that we have made together and that I have from before I was married. I still have a few English friends here but they tend to stay with the English.
I feel most British people are more than happy with the weather and their way of life here and most don't mix that much with locals other than through their daily routine. Probably being married to a Spanish person has change me in this respect and I must say I love it.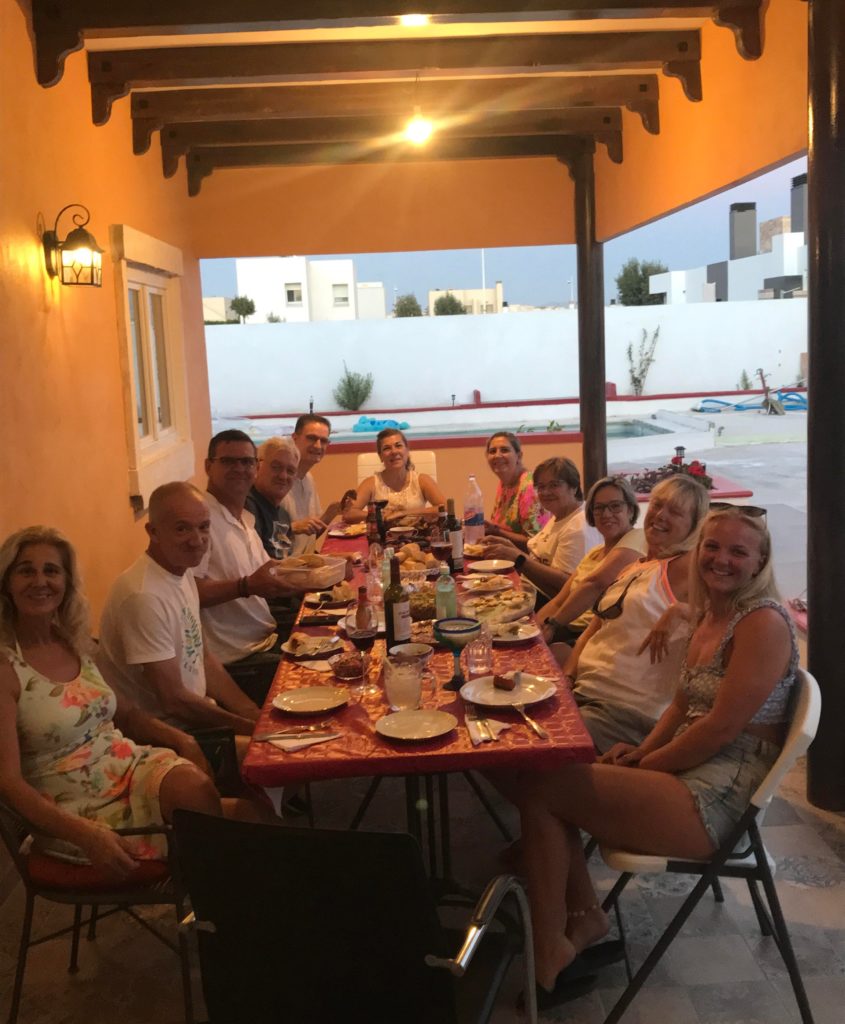 ---
---
Is there anything you miss from England?
I miss the green countryside as England has some beautiful places and so much colour whereas here it's very dry. I compare it to Arizona where I have a friend who I visited many years ago.
I miss some English foods but have adapted to Spanish foods and have some new favourites now.
People always want to know about food. Having lived in Spain so long, and now having a Spanish wife, has your diet changed over time? Are there some things you still get from the expat supply store?
Living in Spain 19 years I would say we eat a lot more fruit and veg and fish so I feel healthier. Almeria is famous for its Tapas, that's a small plate of food that you get when you order a beer or wine and its free with the cost of the drink. Only in this part of Spain can you order tapas off a menu for free. There are tapas in other parts of Spain but they normally charge for each one. Here in Almeria you can order a beer and get a plate of food for free and that's great value and we often go out for tapas a few times a week with friends.
Cost of living. I know you now own a home. Did you buy or is it a new construction? Do you have any tips for anyone looking to buy or build a home in Spain? Can you give us an idea of costs as compared to something identical in the UK?
Cost of living in Spain is cheaper than the UK and although things are going up now and fuel is expensive, the general cost is cheaper than the UK and things like food and drink are very cheap here. Wages are lower but I feel you don't need as much money to live a healthier simple way of life here. Taxes are expensive for property and paperwork here is a slow process but the way of life here I feel compensates for that. In the UK I worked long hours and earned great money but never had time or energy to spend it or enjoy what I liked. Here after a day's work you still have time to sit on the beach at 5pm for a few hours in the sun or have a drink on the terrace most nights all year round.
I know you've done a lot of travelling throughout Spain. If you didn't live in Almeria, where else could you see yourself living in Spain?
My Spanish wife travelled a lot for work here the first few years we were married and I travelled with her seeing most of Spain. The places I loved most were Cordoba and Sevilla. Full of history and so much to see and do, very hot in summer though so go around May.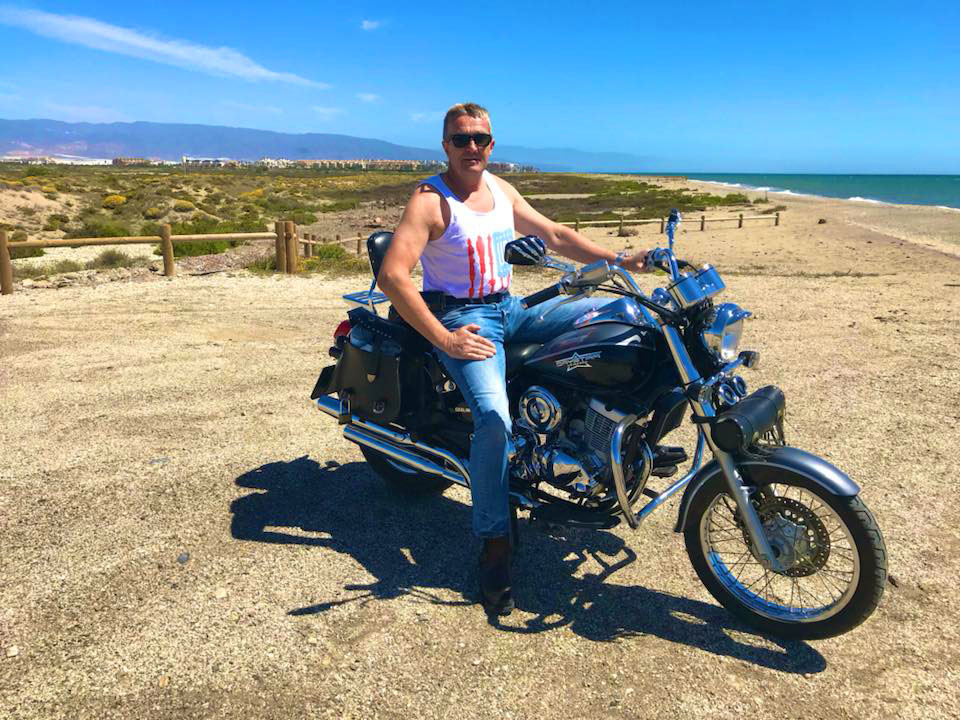 ---
---
Do you have any regrets at all David? Would you change anything? Do you have any closing tips/advice for would-be expats?
Research is key and rent first so you get to really know what that area is like before you commit to buying here. Learning Spanish will open more doors and opportunities so learn even before you come here. It will help more than you know. Beaches are great and so is inland Spain, but both are very different so it's essential to think about what is important to you to get it right. At first I thought I wanted a place in the country but I now live near the beach. Spain has so much to offer but you have to figure out what is most important to you.
Many thanks to David for this inspiring interview!
Have a look at David's website where he has information on his podcast and radio show. Also check out his books which are filled with information on living, working, and even building your own house in Spain.
Join Our Newsletter
If you haven't subscribed yet and want to get our posts sent to your email, just insert your email address below. It's free!