What's it like living in Benalmadena and Alhaurin El Grande
Orla has seen two sides of the Costa del Sol – she's lived in the resort town of Benalmadena and then recently moved inland to the quieter town of Alhaurin El Grande.
We wanted to know what led her to this part of Spain and her experiences living in these two towns. Interesting read and some great tips in this post for people contemplating a move to this region.
---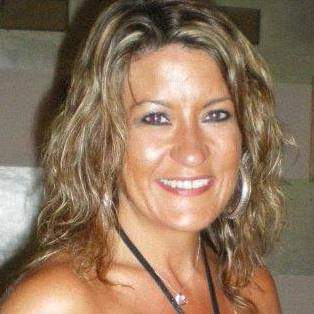 Name: Orla Tierney
Age: 49
Country of Origin: Ireland
Number of years living in Spain: 16
---
Hi Orla! I'm interested in your story about moving from Ireland to Spain to pursue your dream of being a singer. Can you tell us about that?
I had always held an ambition of singing for a living and was tired of the nine to five rat-race routine in Dublin. My sister and I formed a band in Ireland in 2002 and we would sing on the weekends. It was her idea for us to try Spain for a summer season for six weeks in the summer of 2003. She had been to Benalmadena before and as it was a busy tourist resort, we thought that's the place we would try. We did well for the six weeks of that summer and had a few gigs every week. My sister moved here the following year, 2004, and I followed a year later in 2005. I have had absolutely no regrets ever since.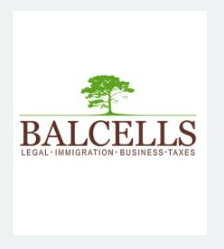 Need help with your immigration needs? Contact Marta at Balcells Group. She handles it all, whether it be a Spanish non-lucrative Visa, Golden Visa, Digital Nomad Visa, Work Visa etc…. More detail here
I see you spent many years in Benalmadena. Was that related to your work?
Benalmadena was where I had started, so it felt natural to base myself there. I had already got to know many people there, so it seemed like the obvious place to settle at that time and because a lot of my gigs were close to Benalmadena or nearby in Torremolinos or Fuengirola.
What did you like (and dislike) about Benalmadena?
I liked the familiarity of the resort as I hadn't had much chance to explore further afield and so I felt comfortable there at first. I particularly loved the old town, Benalmadena Pueblo. I did move there for a while and I still have a soft spot in my heart for that village. I still get a nice warm feeling every time I drive through it.
I didn't like the fact that there were not many Spanish people living in the resort of Benalmadena and it was hard to feel like I was actually living in Spain. It felt more like a British seaside resort and I began to wonder if I would ever actually get to practise my Spanish which I had been teaching myself.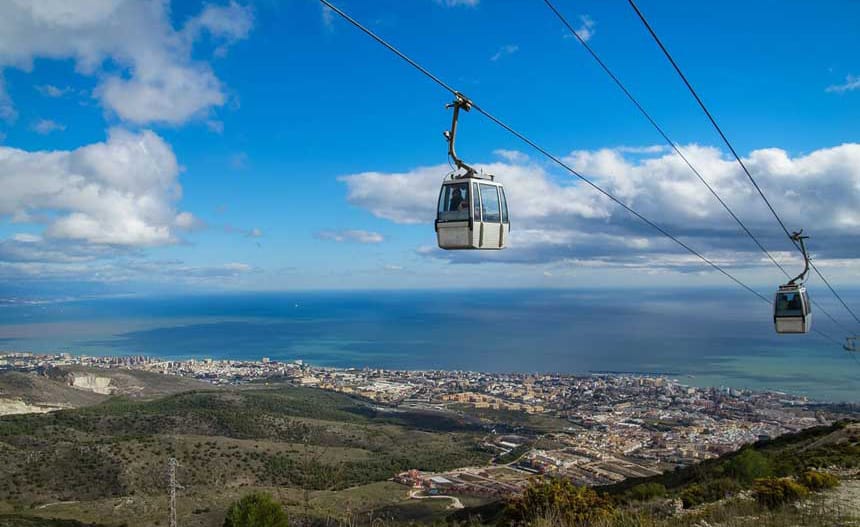 ---
---
What made you eventually move (slightly inland) to Alhaurin El Grande? What's that like?
It was very important to me to eventually experience more of the Spanish culture and everyday life and to become fluent in Spanish, as I believe everyone should at least make the effort to speak the language of the country in which they live. I was also tired of apartment life and wanted to have dogs, so I started to investigate Spanish towns inland, which were cheaper to live in and offered lots of outside space. I now live in a country cottage with a large garden and pool for the same cost as an apartment down on the coast!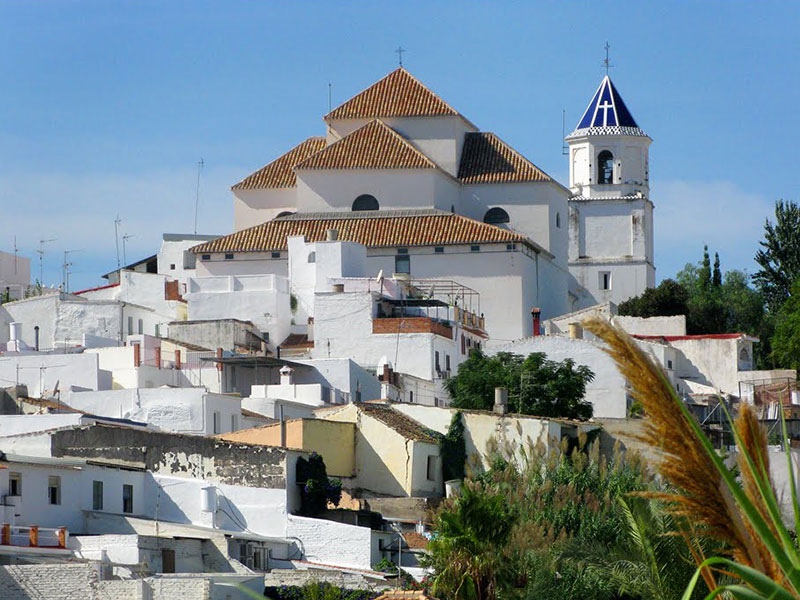 What's that part of the Costa del Sol like? Is the population made up mostly of expats or is there plenty of local flavour?
Alhaurin El Grande is a busy, thriving Spanish working town, so it's very different from Benalmadena in that it is not a holiday resort but it is compiled of Spanish people living and working and going about their daily business and it gives me the chance to support local Spanish businesses. There is an expat community too of mainly British and Dutch. It gives the best of both worlds really…..you can be involved in the expat community if you want, or just stick to the Spanish places. It's also convenient as it's just thirty minutes drive from the coastal beaches and twenty five minutes to Malaga airport. The surrounding countryside of the Guadalhorce valley is stunningly beautiful too. I live 5km outside the town in a forested area at the foot of a mountain and it's paradise!
Now that you're in Alhaurin El Grande, what's your daily life like?
My daily life consists of enjoying my surroundings in lockdown, walking my dogs through the countryside and forests, swimming in my pool, enjoying the weather and basically just making the most of things as best I can.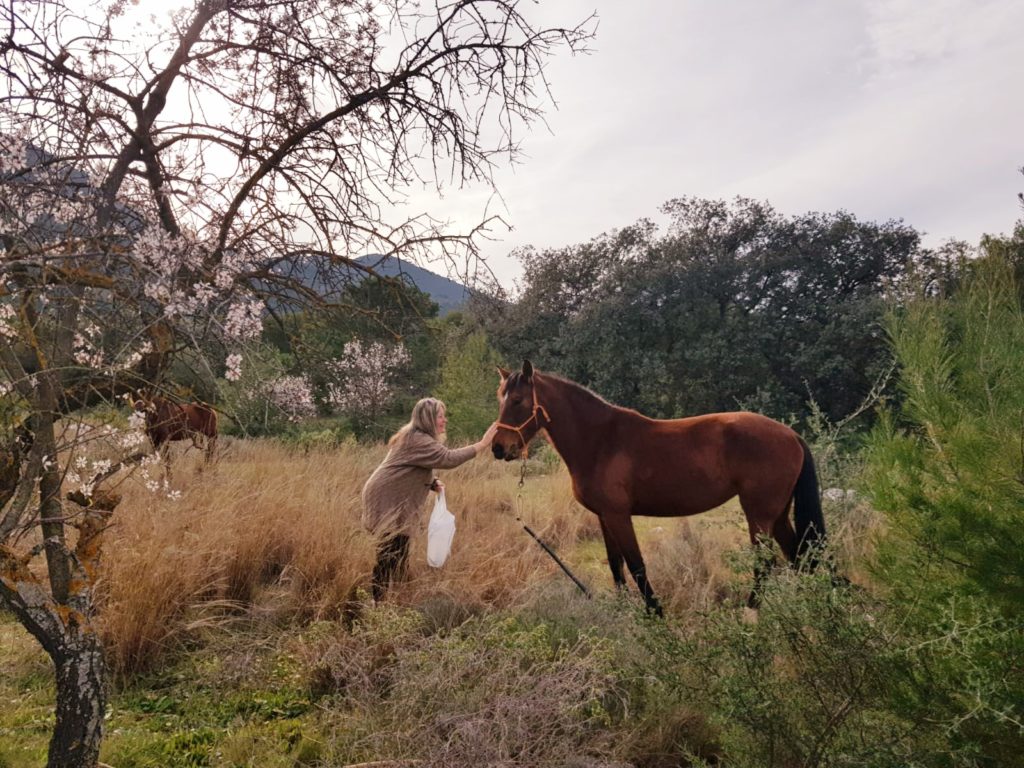 ---
---
How's your Spanish? Do you really require Spanish in your area of the Costa del Sol?
My Spanish has improved immensely in the past few years since moving away from the coast. Living in Benalmadena Costa, it was not necessary to have much Spanish as it's a largely British population. Where I live now, my landlady and neighbours speak only Spanish and I communicate very well with them. I wouldn't say that I am 100% fluent yet, but I'm learning and improving all the time and I try to speak Spanish everywhere now instead of English.
Do you have a favorite local dish?
I turned vegetarian a few years ago and that tends to limit me quite a lot when eating out, as Spanish menus do tend to consist of mainly meat and fish. Before becoming vegetarian, I loved a good gambas pil-pil and always enjoyed a nice paella Valenciana. I still eat paella now, just a vegetable version. And of course, good old tortilla espanola and patatas bravas.
Do you have any tips (do's and don'ts) for foreigners looking to settle on the Costa del Sol?
I would always say to anyone wanting to do anything, just do it! It can be daunting to move away from your home country, but if you're already thinking about doing that, then it's already a desire and life is very short. One of my favourite mottos is "feel the fear and do it anyway".
However, I guess it can depend on your situation too. I moved here when I was young, free and single. For families wanting to move here with children, do your research into different areas, the best schools etc. Investigate all the legalities, getting your Residencia etc. And ALWAYS have some money behind you for any eventualities, not finding work etc. Do NOT come with empty pockets!
I would suggest to learn Spanish before making the move, then immerse yourself into a Spanish community from the start. It is all too easy to settle in an expat area and never move outside of it, which is such a shame as the Spanish are so incredibly friendly, helpful and welcoming. There is much more to Spain than sun, sea and sangria, so be sure to become familiar with all Spain has to offer.
---
---
Do you have any regrets at all? If you had to do it all over, would you change anything?
I have to say that I have never regretted moving to Spain. Spain has been very good to me and I am still enjoying my life here. I suppose looking back, I would have learnt Spanish before I moved here and maybe not spent so much of my time living in a holiday resort. But, it served me well at the time and I had a lot of fun. It's nice to go back down to the coast and visit now and again, but my life has moved on a little and I am now where I want to be. There is even more of Spain for me to discover yet and I look forward to travelling more extensively in this gorgeous country!
Join Our Newsletter
If you haven't subscribed yet and want to get our posts sent to your email, just insert your email address below. It's free!