Where to live on the Costa Del Sol
We see it all the time: people knowing that that they want to live on the Costa del Sol but unsure of where to live on the Costa del Sol.
A couple of things for sure: Wherever you end up, you'll get lots of sun, meet friendly locals, eat great tapas, and have a cost of living that's most likely much cheaper than where you come from (although there is a notable exception to this last point). Other than that, where you live on the Costa del Sol depends on your criteria: do you want to be near a golf course or marina? Do you want to be directly on the beach or in the mountains overlooking the sea? Do you want to be in a charming and traditional white-washed village or do you prefer to live in a modern seaside town with glitzy apartment buildings?*
*Unfortunately the Costa del Sol is synonymous with the highrises that dominate much of Spain's coastline. There are exceptions though.
In this post we cover some of the many options available to you on the Costa del Sol.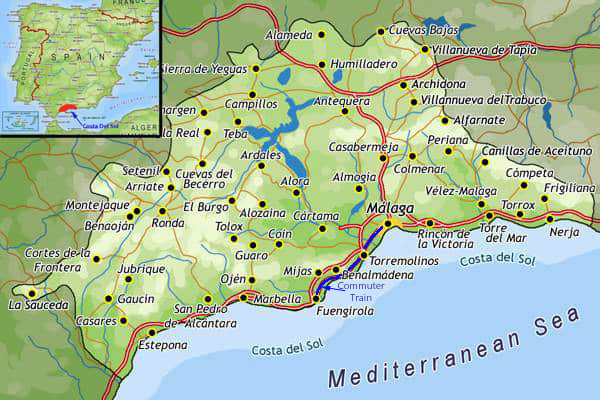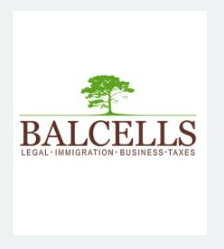 Need help with your immigration needs? Contact Marta at Balcells Group. She handles it all, whether it be a Spanish non-lucrative Visa, Golden Visa, Digital Nomad Visa, Work Visa etc…. More detail here
Malaga
If you want big city life on the Costa del Sol, Malaga is the place.
Malaga is the transportation hub in the region with the largest airport in southern Spain (offering flights all over Spain and the rest of Europe), excellent high-speed rail links to the rest of Spain and a good bus network that covers coastal communities and inland towns.
One of Europe's oldest cities, it has impressive attractions dating back to the Romans and Moors. The Alcazaba and Castillo de Gibralfaro dominate Mount Gilbralfaro, a high hill that looks over the city (it's a great spot to escape the hubbub below). The old town is busy with lots of tapas bars, restaurants, and cafés among the many squares the dot the center. Malaga Cathedral is beautiful Cathedral built starting in the early 1500's and is a highlight of the city.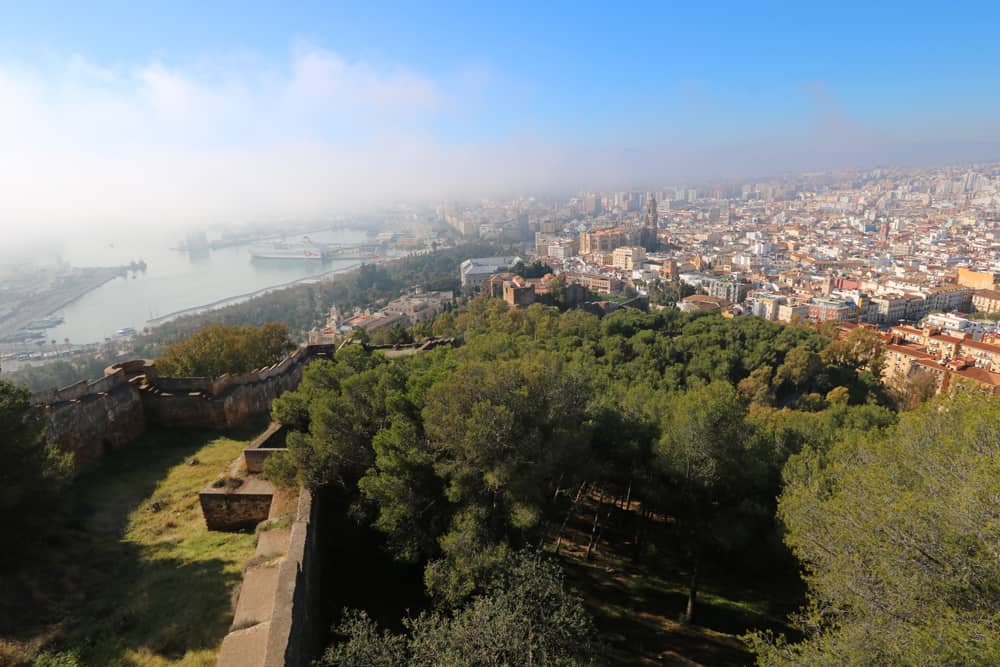 ---
---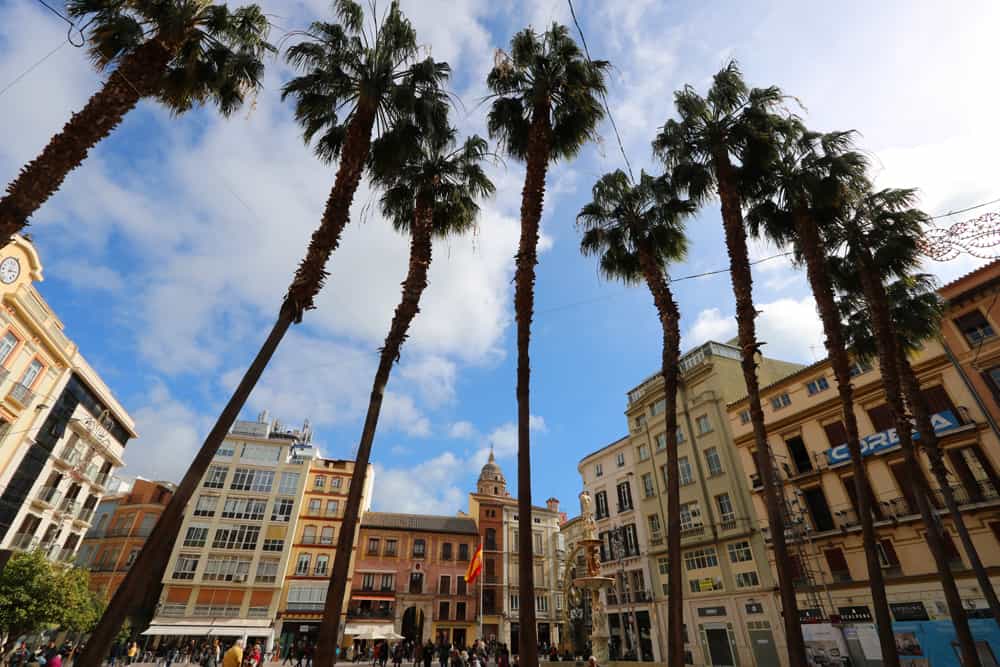 Malaga is known for its beaches. You're never far from a beach or a seaside promenade. But it is also a cultural city with many museums – the Pompidou Cente for art, the Picasso Museum (Picasso is one of the most famous people born in Malaga), the Carmen Thyssen Museum for Spanish/Andalusian art, the Museum of Málaga (an archeological and historical museum), and the Automobile and Fashion Museum (a very popular museum). There are many other smaller museums.
Over the past decade, Malaga has received a Cinderella-like makeover that has seen the introduction of a pedestrian-only city centre and a revamped harbour area that has become a tourist magnet.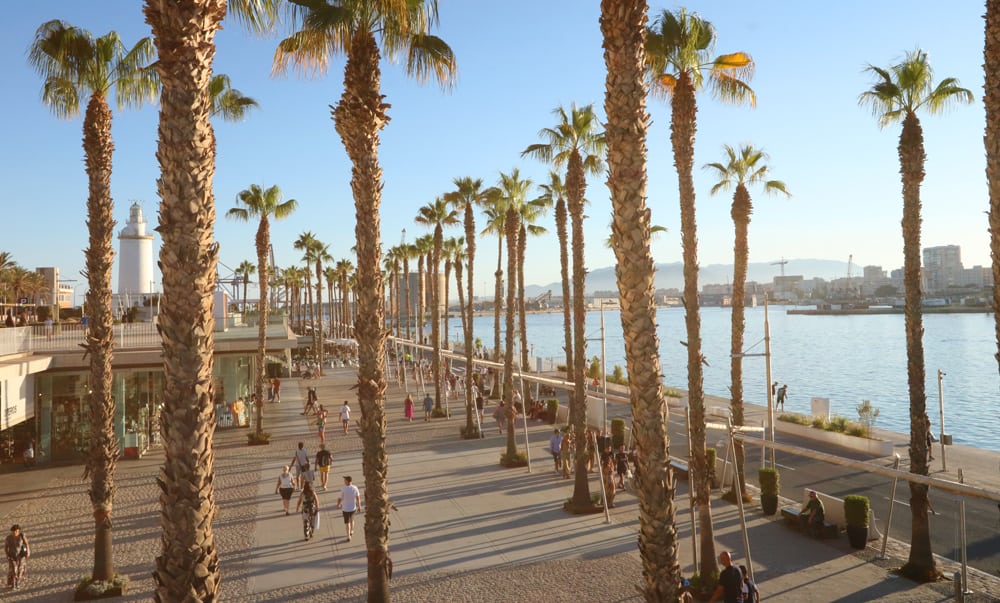 Health-wise, Malaga is slowly becoming more and more cosmopolitan and health conscious, with smoothie bars & restaurants promoting organic, vegetarian, vegan & gluten free products.
In short, Malaga is the best option on the Costa del Sol for those looking for big-city life.
More: What's it like living in the city of Malaga?
For another POV: Living in Malaga (why it's not the place for us)
For a short visit: 24 Hours in Malaga (in Photos)
---
---
WEST OF MALAGA CITY
Torremolinos
Heading west from Malaga you come to the seaside resort of Torremolinos and its seven-kilometre long beach full of high-rise hotels and apartment buildings. With its close proximity to the airport (10-15 mins) Torremolinos is a popular destination for the package holiday crowd and is geared up for fun in the Spanish sun.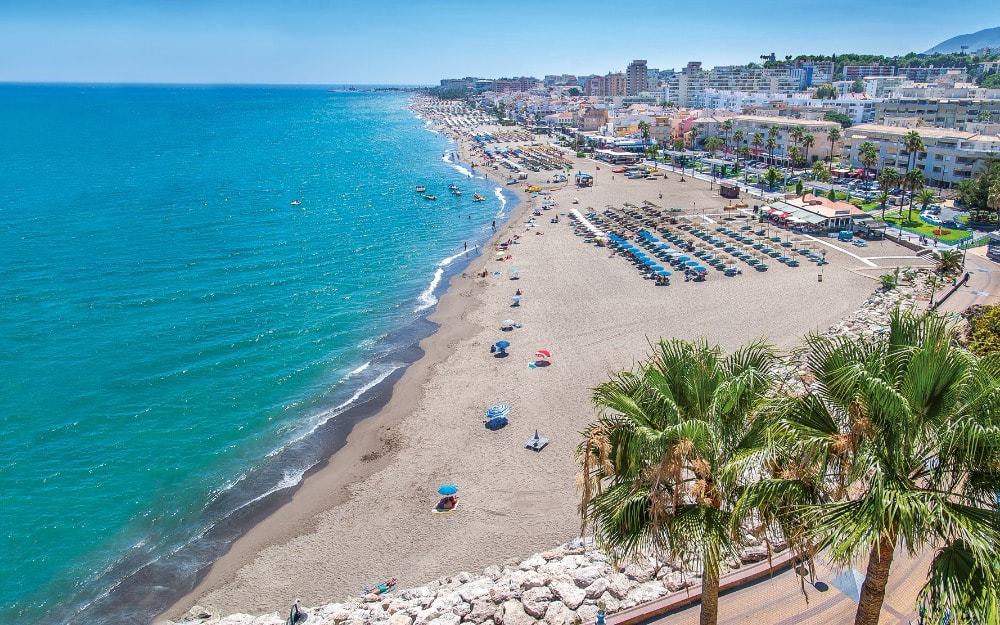 But Torremolinos isn't just for tourists – expats live there as well, both in the Center and in areas like El Calvario (which is mostly Spanish). Another thing that makes Torremolinos very attractive is the commuter train to Malaga City (it takes about 10 minutes to the airport, about 22 minutes to Central Malaga).
For many, Torremolinos is the perfect combination of city and beach.
More: What's it like living in Torremolinos?
Benalmádena
Hugely popular with tourists thanks to its facilities that include Tivoli World amusement park, Selwo Aquarium, and a 7,000-square-metre sports centre that features a 900 square metre ice rink. The town also boasts an award-winning marina and a cable car ride that will whisk you to the top of the nearly 800-metre high Calamorro Mountain for views of Gibraltar and the African Coast.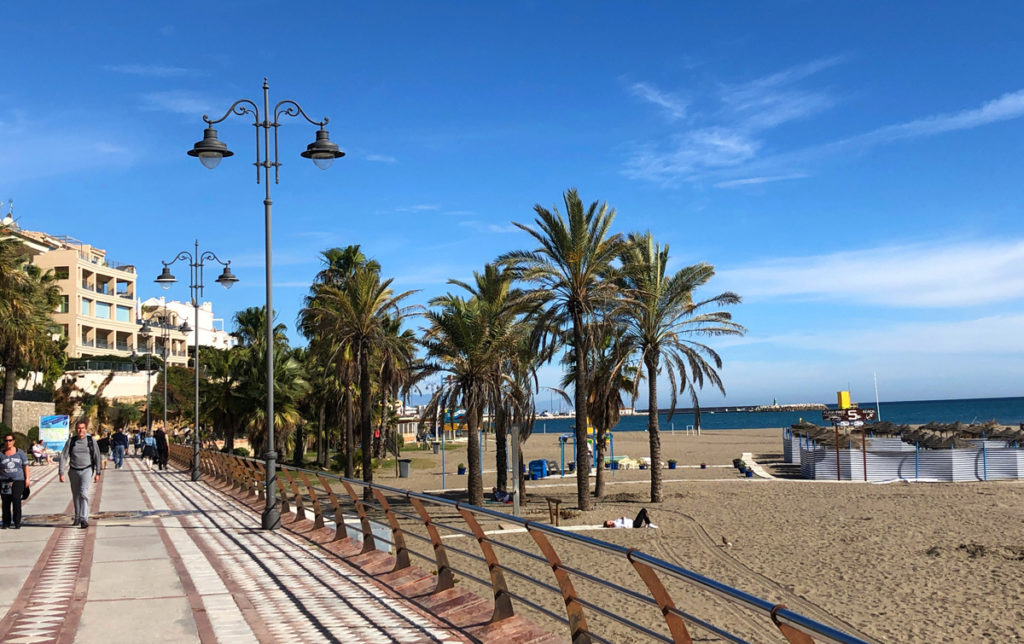 Much like Torremolinos, Benalmádena has a sizeable Expat community. Also like Torremolinos, Benalmádena is easily accessible from the city of Malaga by commuter train.
More: What's it like living in Benalmádena?
---
---
Fuengirola
Fuengirola is the 3rd (and last) of the popular coastal towns along the commuter train line from Malaga. Like the other two (Torremolinos and Benalmádena), it is characterized by high-rise hotels and apartment buildings.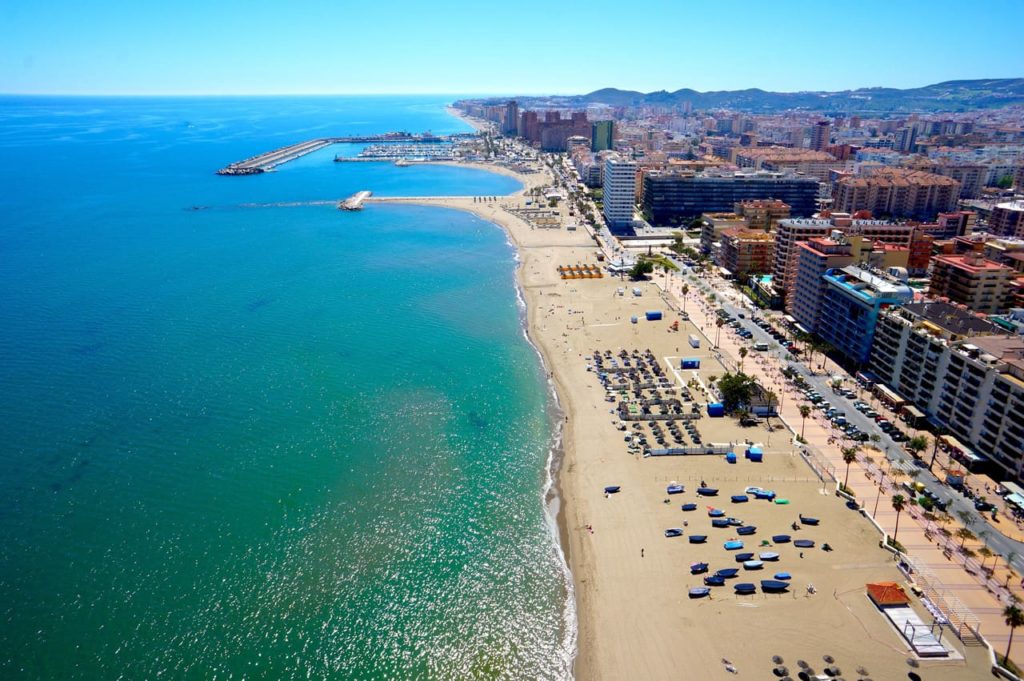 Is it any different than the other 2 towns? Fuengirola is flatter and is more Spanish than either Torremolinos or Benalmádena. People love the broad sandy beach and the seafront restaurants. Fuengirola also has a lively nightlife scene.
Mijas & Alhaurin el Grande
Away from the coast perched up in the mountains 430 metres above the sea is the picturesque & white-washed village of Mijas Pueblo and the nearby town of Alhaurín el Grande.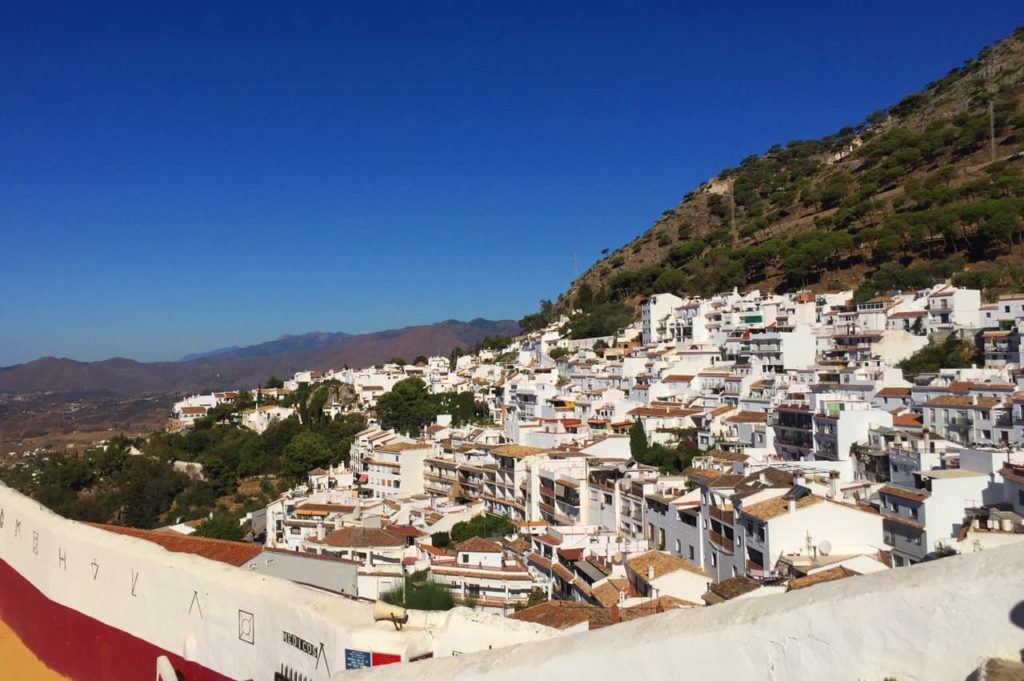 Although about 7 km from the nearest beaches (in Fuengirola), Mijas is a charming place and has a real community feel to it. It is full of authentic Spanish culture. People also love the golfing in the area.
And on Alhaurin el Grande
---
---
Marbella
Historically Spain's most upmarket and fashionable place to live since being discovered by the jet-set back in the 1960s, Marbella and the glitzy Puerto Banús Marina boast top designer shopping and celebrity chef restaurants that cater to an exclusive clientele. Property prices compared to other parts of the Costa del Sol tend to be on the high-end with frontline penthouses and villas selling for millions of euros. Being just 40 minutes by taxi from Malaga Airport, it's within easy reach of the airport for frequent flyers.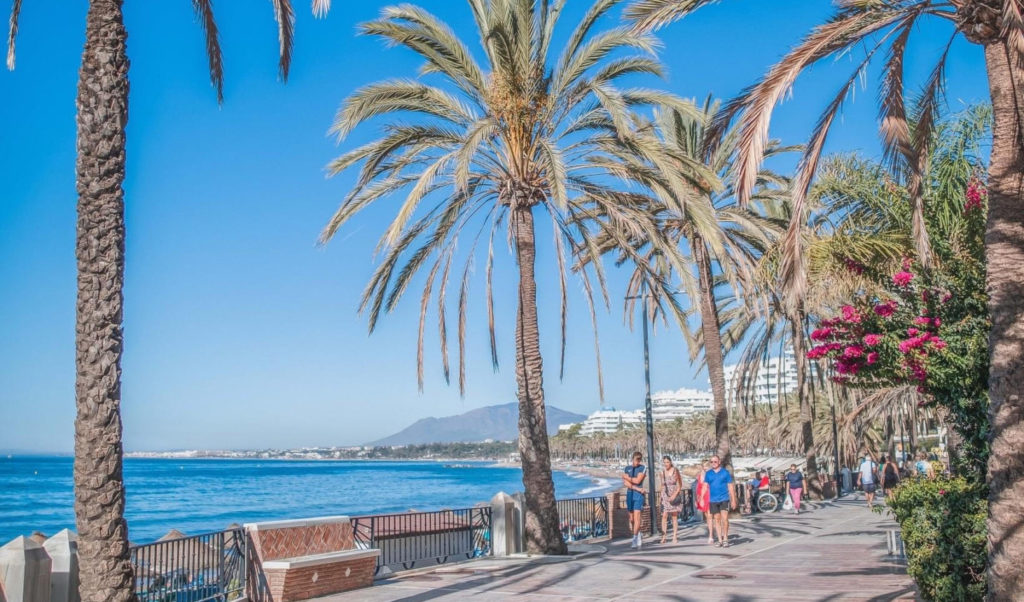 Marbella isn't just for millionaires, there are areas with both locals and expats live, work and go to school and where the cost of living is no different to other places on the Costa Del Sol.
More: What's it like living in Marbella? And on Real Estate in Marbella.
More: The Best of Marbella and around
Estepona
Estepona seems to be the favorite town of many Expats on the Costa del Sol. They rave about its charm, authentic Spanish architecture (no ugly high-rises here), cobblestoned streets, pots of flowers hanging everywhere, pretty beaches, and laid-back vibe. Lots of restaurants, bars, and a long seaside promenade.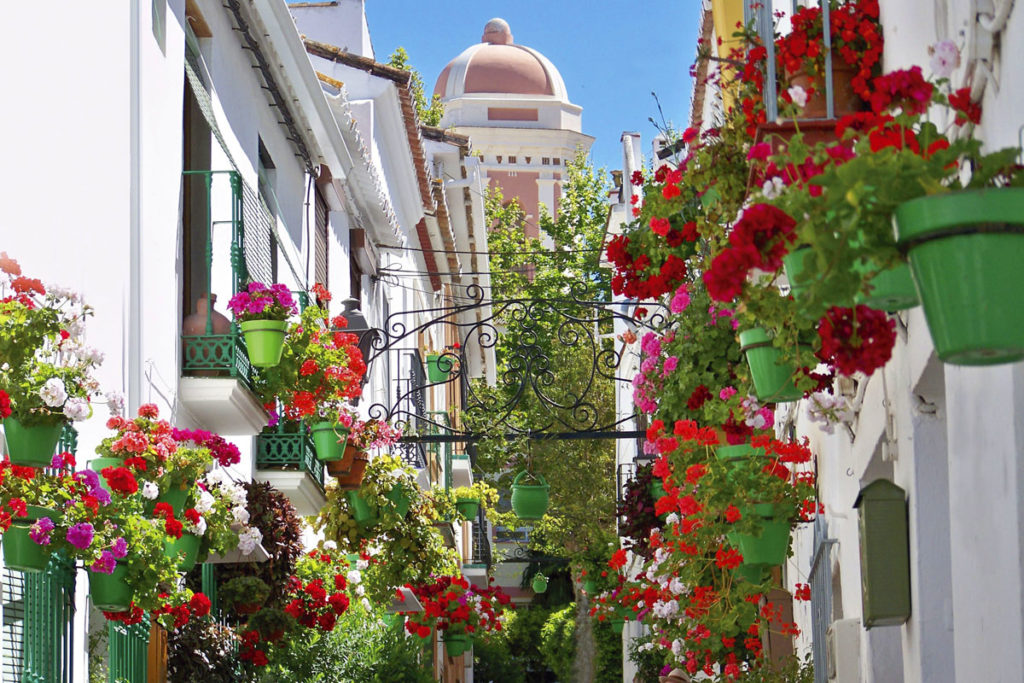 Negatives? Estepona isn't as well connected to Malaga City as places like Torremolinos, Benalmádena or Fuengirola. But the trade-off is an authentic Spanish town with all the Expat conveniences anyone would wish for.
More: What's it like living in Estepona
Also: Benalmádena, Almuñécar or Estepona?
---
---
EAST OF MALAGA CITY
Torre del Mar
Heading east out of Malaga you come across the town of Torre del Mar. It is a vibrant coastal town with a four-kilometer beach and promenade lined by high-rises. It is the largest town of Axarquia (a region stretching from Rincon de la Victoria to Maro). Unlike other places East of Malaga, it is still inhabited by a majority Spanish population. It is however getting increasingly popular as a retirement spot for foreigners.
See or detailed post (and video) on Torre del Mar: Torre del Mar – the most beautiful beach on the Costa del Sol?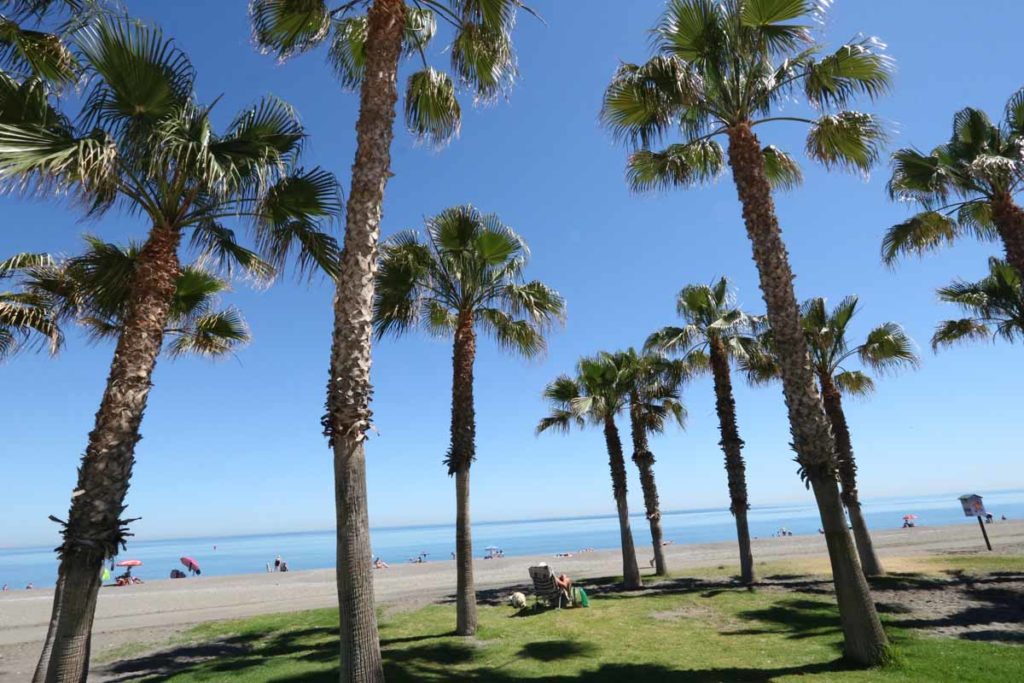 Why Torre del Mar? Rents and properties are generally cheaper than what you'll find west of Malaga, it is 25 minutes from Malaga by car (1 hour by bus) and offers lots of shopping and the biggest hospital west of Malaga city. Torre del Mar offers everything needed by expats.
Torrox
Torrox is a very popular place for German expats – I've read that the town is the largest German colony outside of Germany (which doesn't sound quite right). Nevertheless, it has a lot of Germans and a lot of German flavour which includes a large Octoberfest festival every year.
Torrox Costa ("Torrox" is made up of Torrox Costa and Torrox Pueblo which is inland) is the main place where foreigners settle. It is basically a long stretch of modern buildings lining the coast. But it has charm and is peaceful – there's a long promenade where people like to walk and jog. You'll find lots of restaurants and cafes along this stretch.
Torrox Pueblo in the interior is not well known among foreigners. Which is a shame because it is a pretty hilltop town containing one of the most beautiful plazas in the region. Real estate prices are low. It's definitely a town worth checking out if you prefer mountains to sea…and if you have your own wheels (public transport isn't great).
Read more about Torrox (video included): Visiting Torrox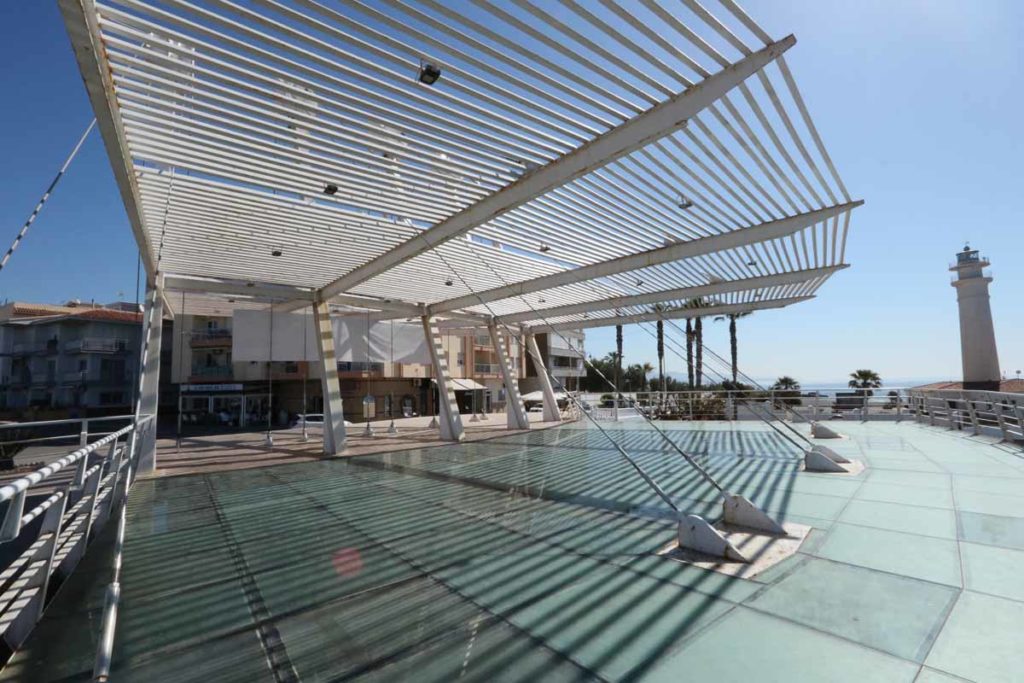 ---
---
Nerja
Nerja is one of the rare coastal communities on the Costa del Sol not lined by high-rise apartments. In many ways it still feels like a typical Spanish town with its white-walled buildings. It has lots of beaches, the famous Balcón de Europa (a promenade/lookout) and many nature activities in the nearby Sierras de Tejeda, Almijara and Alhama Natural Park.
Nerja has always been a popular destination for the Irish who make up the majority of foreigners making Nerja home. In recent years it has become very popular and the real estate market is quite tight. Nerja is more expensive than places like Torrox and Torre del Mar.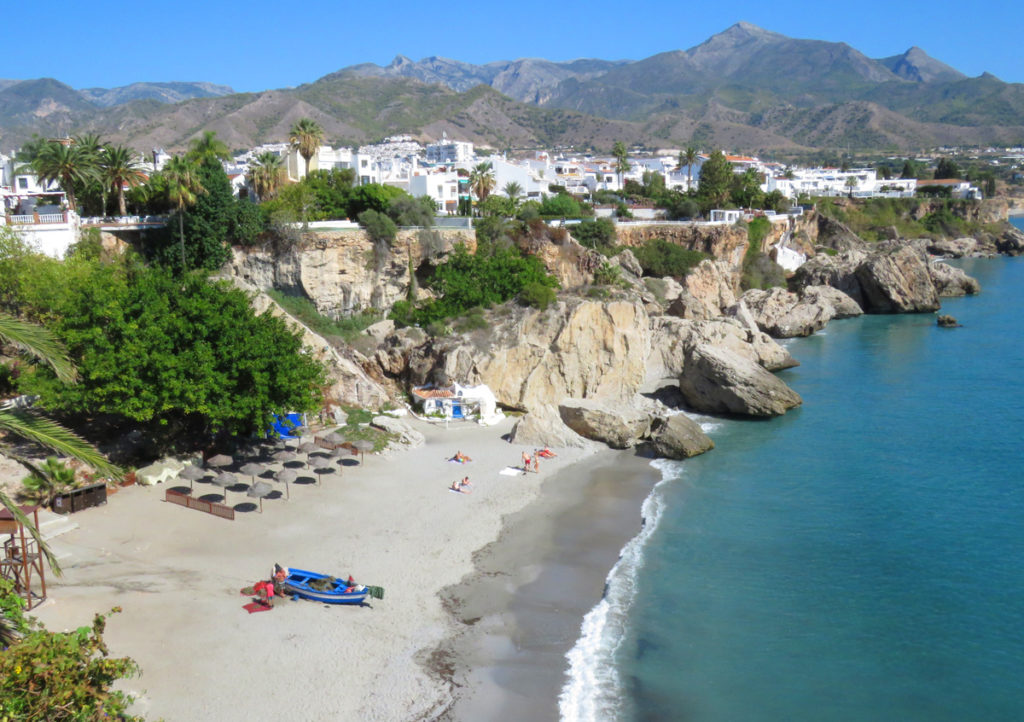 More: What's Nerja like?
More: Our Cost of Living in Nerja (Spain)
Frigiliana
Frigiliana is 6 km inland from Nerja, one of Spain's prettiest White Towns ("Pueblos Blancos").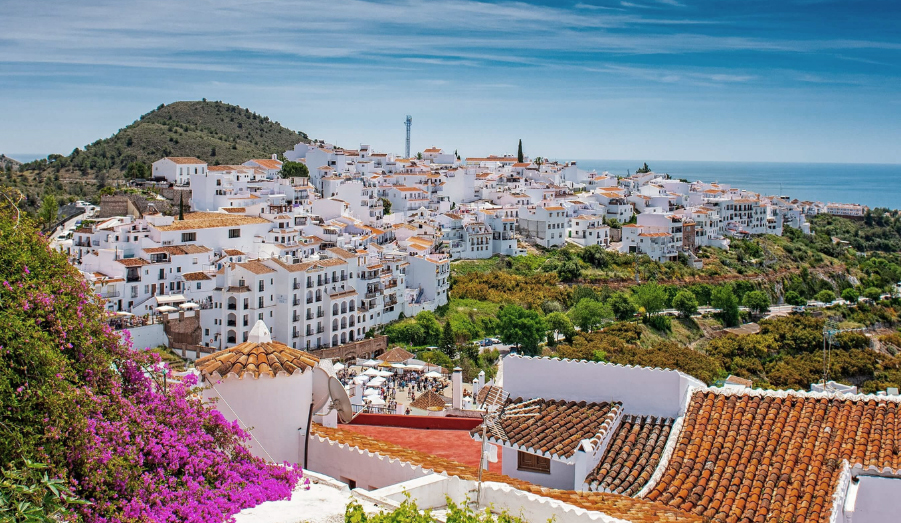 On the slopes of the mountains of the Sierras de Tejeda, Almijara and Alhama Natural Park, it is a great place to live if you enjoy nature. It is also more affordable than nearby Nerja (which is connected by a 10 minute bus ride).
Note: We've covered a few lesser known spots on the Costa del Sol that might also interest you
Rincon de la Victoria (15 minutes east of Malaga)
Manilva (a seaside town about 5 km west of Estepona)
Maro (a tiny but beautiful village east of Nerja)
---
---
A few things to consider
Healthcare
Spain's healthcare system is one of the best in the world. The Bloomberg Health Efficiency Index measured Spain's health system as the most efficient in Europe. Worldwide, it ranks 3rd (behind Hong Kong and Singapore). As far as Life Expectancy, Spain has the 3rd highest life expectancy in the world (at 83.4 years, falling only behind Japan and Switzerland).
Cost of Living
Compared to the rest of Europe the cost of living in Spain is relatively cheap so long as you take Madrid, Barcelona and San Sebastian out of the equation where accommodation is nearly double the price of Malaga. Popping out for a morning coffee, juice and a little breakfast will cost you 2.50- 3€ while a three-course menu del dia including beer or wine can be had for around 9€! Spain's mild winters also mean lower heating bills than most of Europe. See our cost of Living in Nerja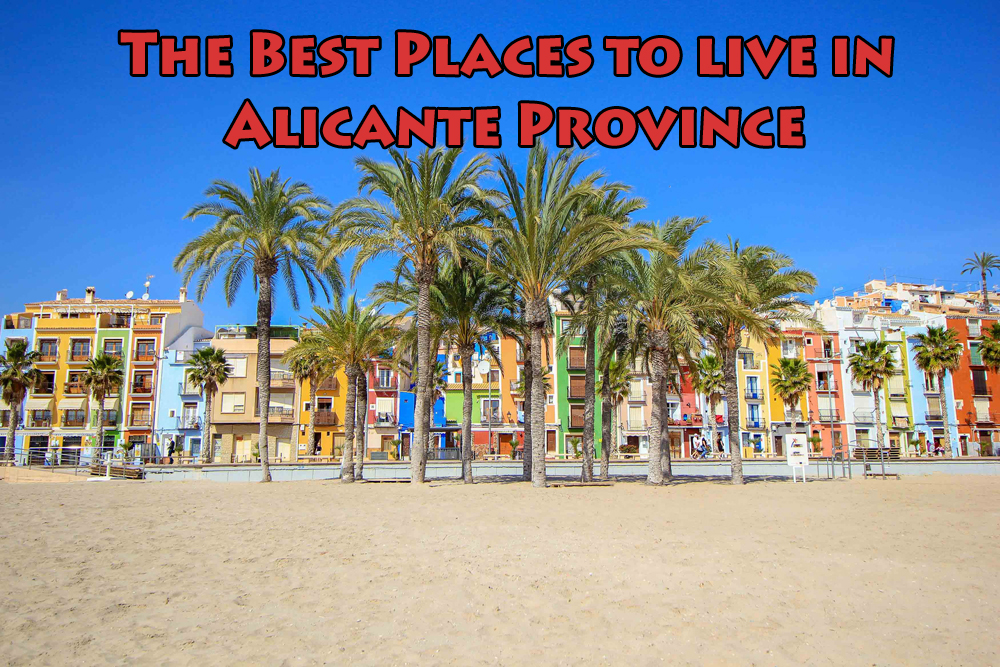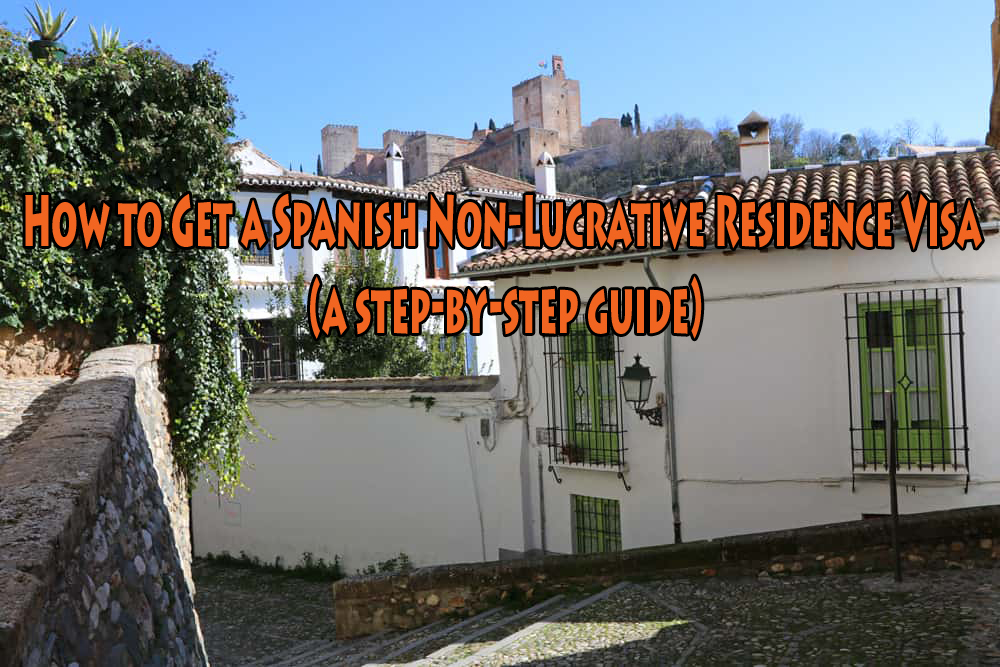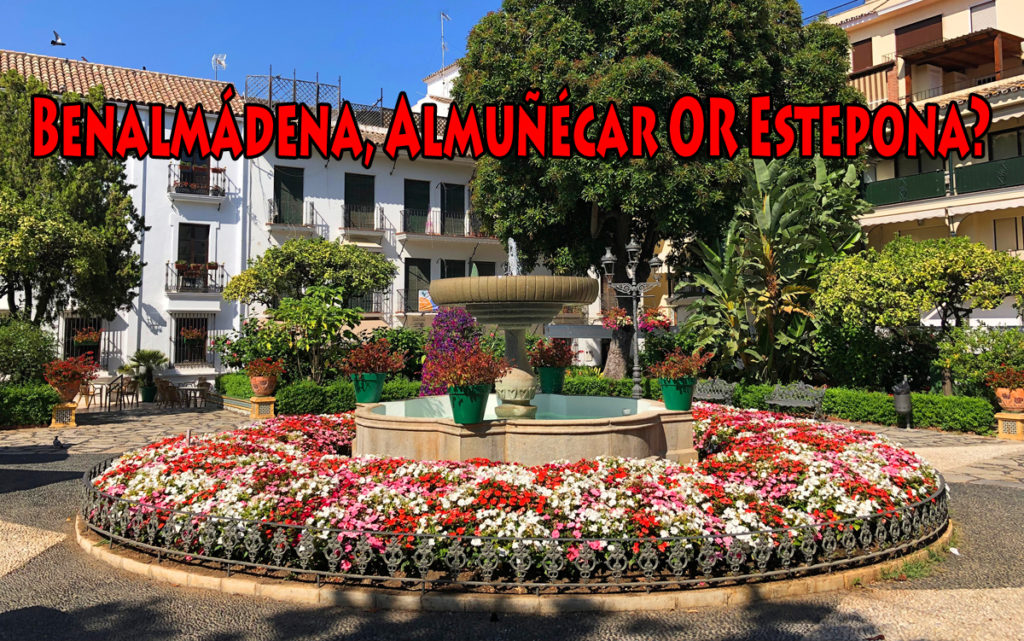 Join Our Newsletter
If you haven't subscribed yet and want to get our posts sent to your email, just insert your email address below. It's free!