What's it like living in Cómpeta?
Andrew (or "Skatz") is a well-recognized Youtuber here in Spain.
In this interview he tells us about how he ended up in Spain (it's an interesting story) and why he and his wife Liz chose Cómpeta as a base. He also gives useful tips for anyone thinking of moving to Spain.
---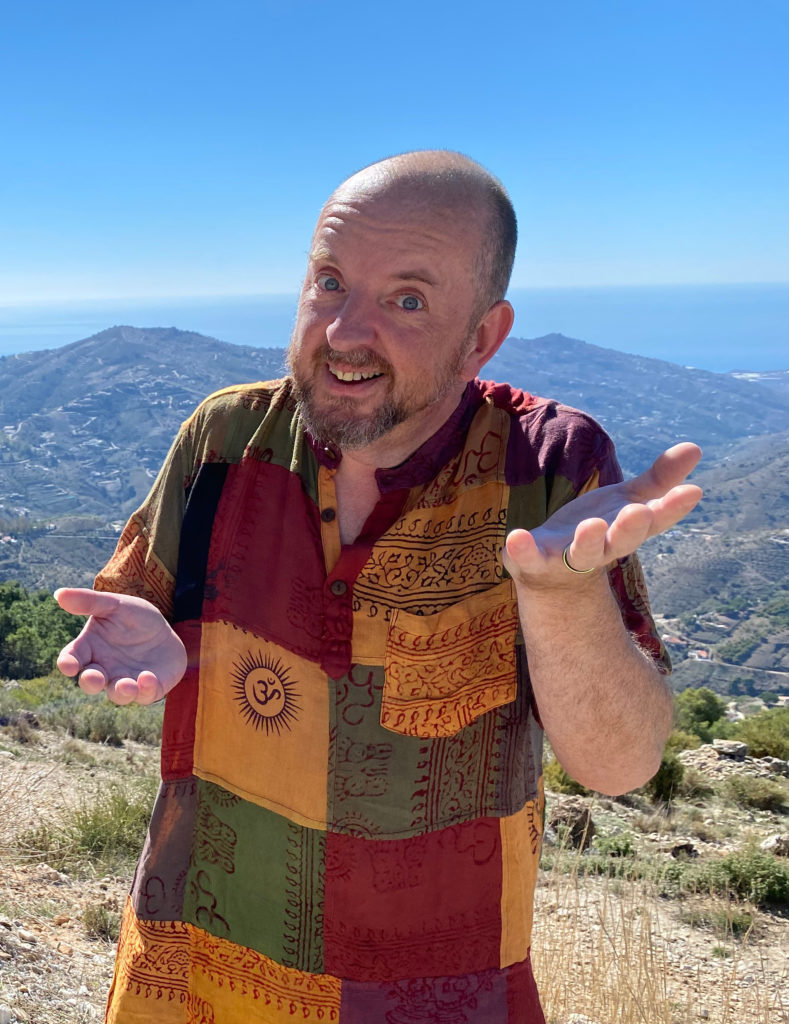 Name: Andrew Skatz Scattergood
Age: It varies, depends on how I feel! 57 at the moment.
Country of Origin: UK (via Ireland)
Number of years living in Spain: 1
---
Hi Andrew! How did you end up in Spain? Can you tell us your story?
Hi, call me Skatz, that's what my friends call me and how I introduce myself.
I ended up in Spain because of the year 2020. You might remember it, a year that changed the world in so many different ways and changed lives for the better or worse. For me it was a 'perfect storm' year of three life-changing events. Just before it began, in December 2019, I had applied for Irish citizenship having lived there for nearly eight years with my wife Liz. It was something we'd both been planning to do, partly because we were very happy on the wild Atlantic coast of County Kerry and intended to stay there until we eventually retired and headed off somewhere warmer, and partly because we wanted to be EU citizens for travel purposes as well as agreeing with the idea of a united Europe.
Two days after posting the application, which included my passport, my father fell ill in the UK and spent Christmas hanging onto life in hospital. I got a phone call on January 4th just as my UK passport landed on the doormat, to say I should come to see him. He died the following day with me and my family there, as the news channels were just picking up on an epidemic in China that was causing worry. These two events had a profound effect on me. I'd always felt a lot younger than my years and almost invincible, but now mortality hit me square in the face. I looked a lot closer at my health. I'd already been diagnosed with diabetes two years previously, and when my doctor got the results of my regular bloodwork in 2020 and prescribed drugs that I would have to take for the rest of my life at an increasing rate, it was the final of the three events that gave me the kick up the backside I needed. I'll tell you more about that in a minute when I talk about my YouTube channel.
As the prefect storm raged around me, news of my inheritance arrived and my wife and I decided not to wait for retirement to enjoy ourselves in a warmer climate. YouTube and the idea of being able to work from home anywhere in the world meant that suddenly the Spain dream of the distant future became a possibility. Lockdown opened up a world of possibilities for us.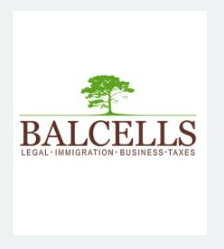 Need help with your immigration needs? Contact Marta at Balcells Group. She handles it all, whether it be a Spanish non-lucrative Visa, Golden Visa, Digital Nomad Visa, Work Visa etc…. More detail here
How did you end up choosing Cómpeta as your base in Spain? Did you live in any other places before deciding that Cómpeta was the place for you?
Through my YouTube channel I'd made friends with a couple that ran a B&B in Granada province. They very kindly offered to put us up at very cheap rates while we decided on which area was best for us and searched for a place to rent. We drove around every day to various places to find the place that ticked all our boxes. We wanted to be within an hour's drive of Malaga airport so that our son, whom we'd left behind in Ireland at University, could get to us easily (actually it's much quicker for him now we're here, it took him about 10 hours to reach us when we lived in Kerry!) and the same for friends and other members of our family. We love mountains and sea. We needed great internet for YouTube broadcasts. We had to be somewhere lively and open all year with a mixed population and plenty of art and music and people who liked yoga and therapies (I'm a working musician and my wife is a yoga teacher and Clinical Aromatherapist). And we wanted it to feel just right. Not too humid like the coast can get but not too cool and remote like the mountains. Cómpeta felt perfect.
---
---
You have a very interesting and popular Youtube channel where you talk about all things Spain. I've enjoyed watching your videos. How did you end up being a professional Youtuber Skatz ?
Well, originally I started a channel with Liz called 'Liz & Skatz'. This came about as I said earlier because of my diabetes and the need to get well. The drugs made me ill so I stopped taking them and we researched and decided to try Keto and Intermittent Fasting and record the whole process on YouTube. Within 6 months of starting the channel, I had lost about 75lbs in weight (Liz lost 35lbs, she didn't need to lose as much) and because of losing our self-employment work to the lockdown, and because we lived in a remote rural part of Ireland, we spent a lot of our time getting very fit by walking every day. There was a heatwave that year in May. Well, I say heatwave, it was sunny for a month with temperatures in the mid 20s and humid, but in Ireland that's a heatwave.
As I waited for news of my Irish citizenship and the plans of moving to Spain began to clarify in 2021, we began to talk about it more on YouTube. To 'make it' on YouTube and begin to earn some revenue takes time and there's a steep learning curve. One of the most important things to do is find a niche, and within that niche answer the questions that people have, preferably in an interesting and entertaining way. The Liz & Skatz channel was in a huge niche, we were tiny fish in a massive sea. So I started a new channel, YouTooSpain, to investigate what you need to know to move to Spain and live there. It was starting from scratch again, but instead of the 100 subscribers we'd attracted to the first channel, this one took off and within six months I'd reached the minimum number of 1000 subscribers and 4000 watch hours in a year to apply for advertising revenue. The revenue is pennies to begin with, and still isn't anywhere near enough to live on, but I've grown to nearly 4000 subscribers and over 200,000 views and attracted a little sponsorship. Most importantly I've got a channel that's helping loads of people understand how to move to Spain and avoid some of the pitfalls. And I'm determined to entertain and keep everyone watching after they've moved so they all feel like they're part of a family with a collective Spanish dream.
I rely on my watchers to make a few donations to keep the helpful advice going, there's a website called BuyMeACoffee.com and another called Patreon.com (where you can donate a single or monthly amount to support YouTooSpain, and links on our website (YouTooSpain.com) to various trusted companies that kindly support us when you use their services.
---
---
You help a lot of people who have questions about Visas, Brexit, and financial matters. Post-Brexit, what are the most common questions you get from Brits looking to settle in Spain?
The most common questions from Brits are how to get a self-employment visa (very tricky) or a Digital Nomad Visa (doesn't exist yet) or basically about finding a way to get round needing a visa and staying longer than the 90/180 day limit (you can't do it without getting residency, for which you need a visa). Two other very common ones are how much money do you need and how to get an Irish passport!
---
---
What are your Top 5 tips for anyone looking to move to Spain?
1/ Learn Spanish – always number one!
2/ Rent before you buy – it's very rare to find the exact place you'll love long term, and the process of selling and buying to move again can be taxing in more ways than one.
3/ Don't live too far from the main roads or towns – too many people end up living as alcoholic hermits in beautiful quiet places away from everyone – be practical and have amenities nearby.
4/ Plan ahead – it's no longer possible to just rock up in Spain and open a bar!
5/ Accept the pace of life and the way things are done in Spain. Fighting against it will stress you out, and that's the opposite of why you moved to Spain in the first place.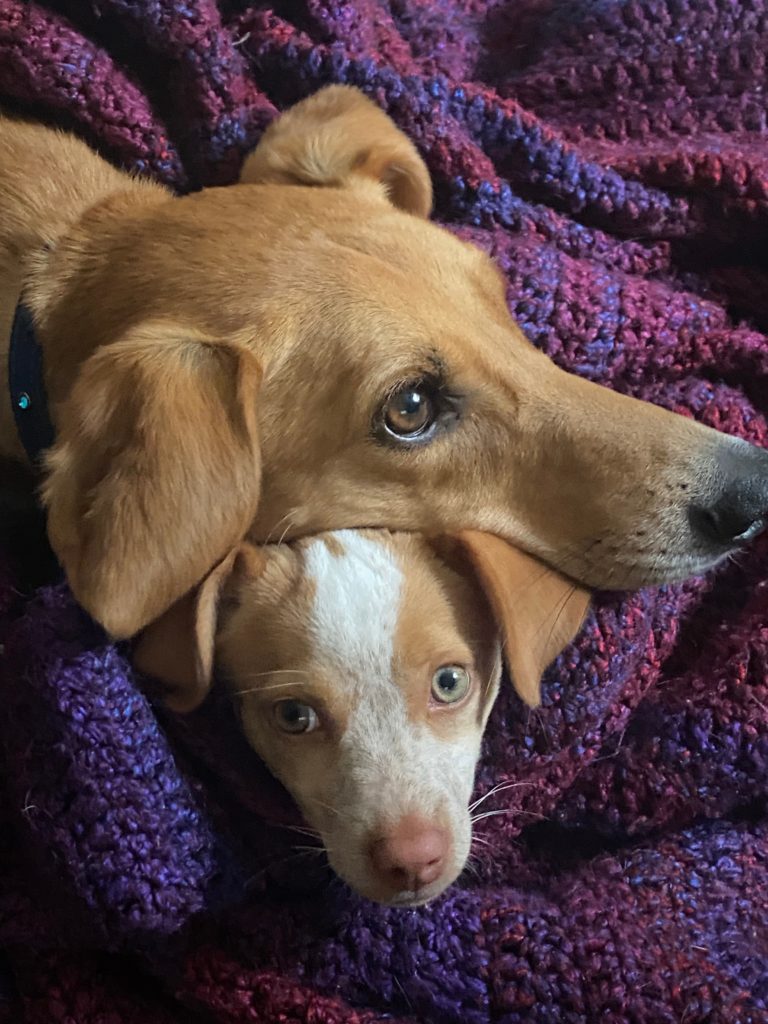 ---
---
What are the biggest mistakes you think people make when moving to Spain?
Not integrating with the Spanish community and not doing the top tips above. Also assuming that it's going to be like it was when you were here on holiday. The ability to change and adapt to your new way of life is very important.
Can you tell me about what you've been through adjusting to life in Spain? Was it hard for you to integrate?
We've been lucky in that regard because our jobs involve us meeting lots of people in the community. I share my videos on the local Facebook groups so everyone on there knows my face, and I play music in the restaurants and bars so lots of people have heard me sing. Both of those are ice breakers, which is handy because I'm surprisingly shy at getting to know people. I think that's why I became an entertainer in the first place.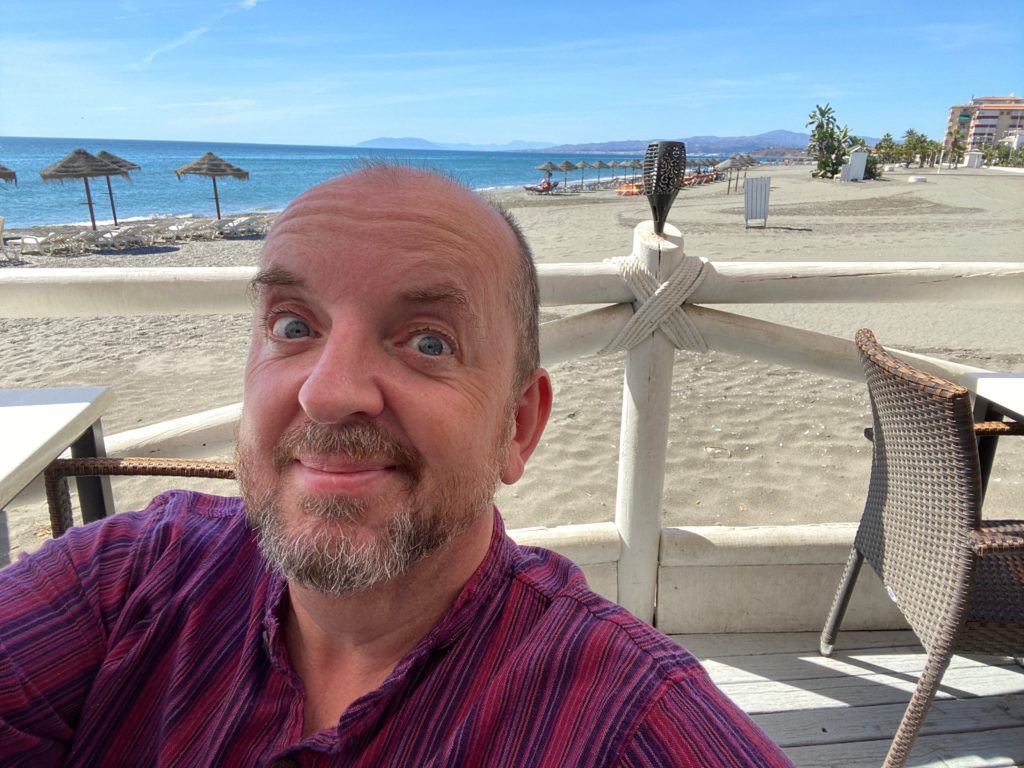 ---
---
Looking back, is there anything you've learned that you wish you had known when coming to Spain?
Yes, I'd love to have known what the exchange rates were going to do. And if I'd been in touch with one of my affiliate partners then (Smart Currency Exchange), I would have locked in the rate with them in advance and had about €10,000 more in the bank when I arrived. So now I encourage people to sign up with them well in advance, even before they've finalised their moving plans because it costs nothing to do it. They can also fix the rate so that your UK pension is the same each month for up to two years so you don't get stung by falling exchange rates. So many people here are on much lower pensions or they've seen their pension go up and down each month so they're never sure how much they'll have to live off.
I've put a link down here for anyone who wants to register and support YouTooSpain at the same time.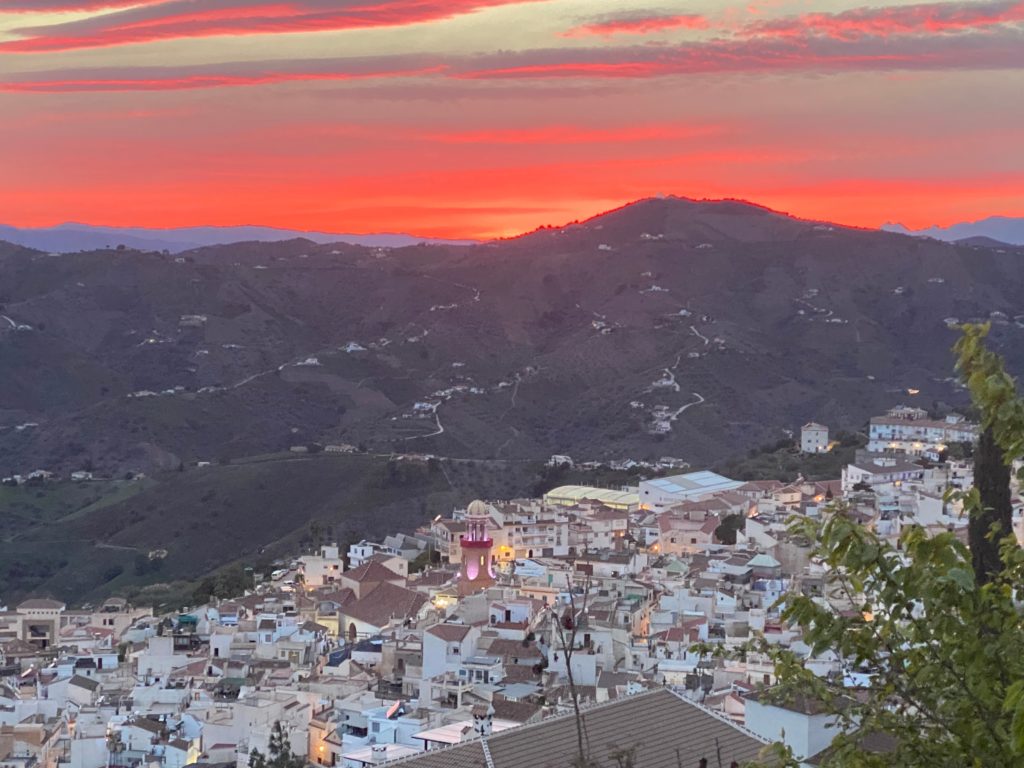 Do you have any regrets at all Skatz ? If you had to do it all over, would you change anything?
Absolutely no regrets. If I had to do it all again, I would make some tweaks to the way we organised it, but these are all things you can only do with hindsight. I could have avoided my car breaking down on our first day in Spain and having to stay in a hotel over the long bank holiday which meant I missed my NIE appointment, but hey ho!
Many thanks to Skatz for doing this very interesting interview!
---
---
Join Our Newsletter
If you haven't subscribed yet and want to get our posts sent to your email, just insert your email address below. It's free!