What's it like living in Oliva (Valencia)?
Having lived many years in London, Susan and her husband wanted a quiet town with lots of beaches. A scouting trip brought them to Oliva, a place they immediately fell in love with.
In this interview Susan tells us why they fell in love with Oliva, details their new-found lifestyle, and gives us some tips on house buying in Oliva.
---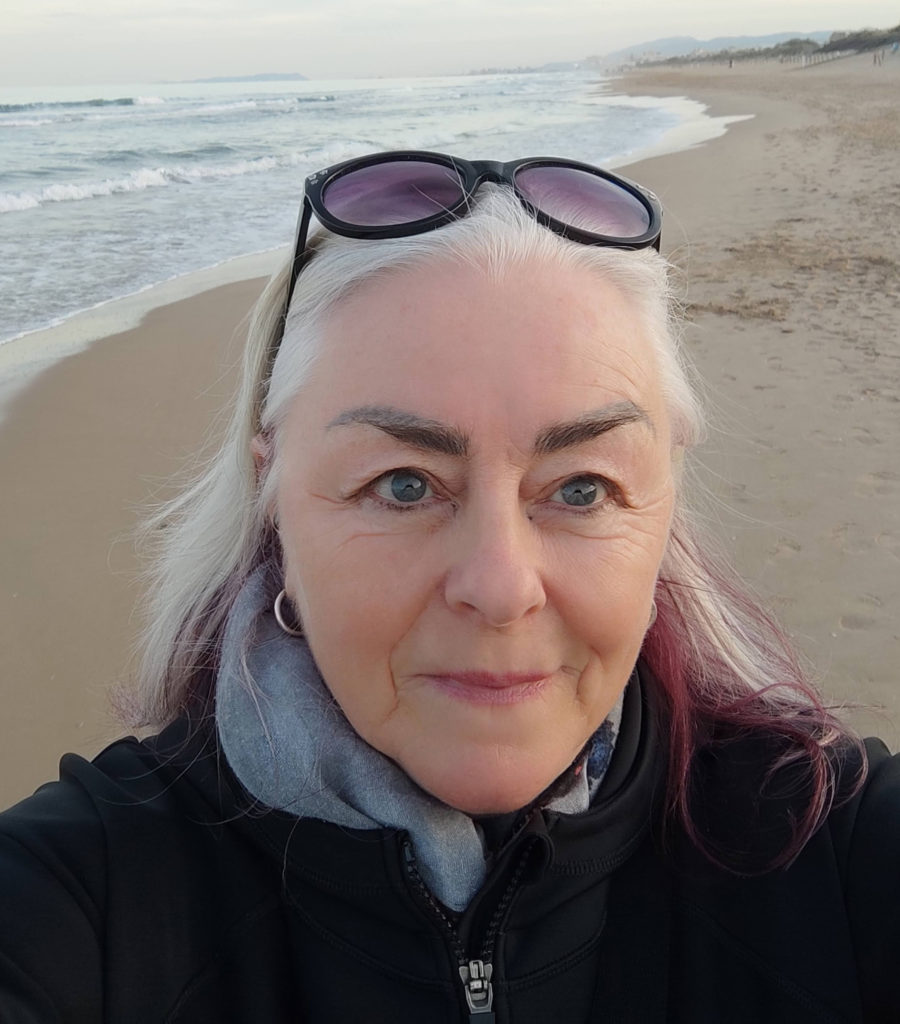 Name: Susan Arnott
Age: 64
Countries of Origin: USA (with British nationality as well)
Number of years living in Spain: 4
---
Hi Susan! Can you please tell me about yourself and on how you ended up moving to Spain?
After nearly 25 years living in London, I was missing the blue skies of my native NYC, but couldn't bear the winters there. My husband Dave, having been brought up in Ireland, had only caught the occasional glimpse of sun and was hankering for more. So we played with the idea of retiring early to a beachy place. Over the next 5 years, we took extended breaks to exotic coastal areas in India, Sri Lanka, Costa Rica, Nicaragua and Chile. As beautiful as those places were, they were too far from family and friends. Looked like mainland Europe was going to be our best choice. The fact that I'd studied Spanish in school brought Spain to the top of the list.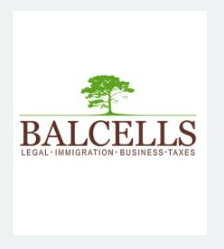 Need help with your immigration needs? Contact Marta at Balcells Group. She handles it all, whether it be a Spanish non-lucrative Visa, Golden Visa, Digital Nomad Visa, Work Visa etc…. More detail here
What was your criteria for finding a base in Spain and how did you plan your "scouting trip"? (assuming you had one at all). And how did you hear of Oliva and why did you decide that it was the place you wanted to live?
Two years before our planned retirement date, we took an exploratory 2-month drive starting from Barcelona and heading south along the coast. While planning our stops, Dave sat with a map of Spain spread out in front of him for hours on end, finally shouting out one day 'Hey, look at this town, it's not near anything and has miles of beach'. Oliva. Hmmm, never heard of it. That must be a good thing. Let's check it out.
The plan was to take our time, stopping anywhere we thought we might like to live. It took us 2 weeks to make the 400k drive from Barcelona to Oliva. On the way, the beautiful mini city of Valencia certainly took our fancy, but it was still a bit too big for our new low-key life
During the first week we were in Oliva we bought fruit & veg at the amazing outdoor Friday market, sampled the simple yet tasty local cuisine, walked along the empty white-sand beaches, met a couple who we knew would become lifelong friends and basically fell in love with the place.
But we had also booked a stay further south in Garrucha near Mojacar, so reluctantly drove out of town. We checked out Torrevieja on the way and made it as far south as Almeria. But Oliva was still on our minds, so we circled back for another 10 days. Driving back into town felt like coming home. Yup, this average town which demands you scratch beneath the surface to see its simple beauty was for us.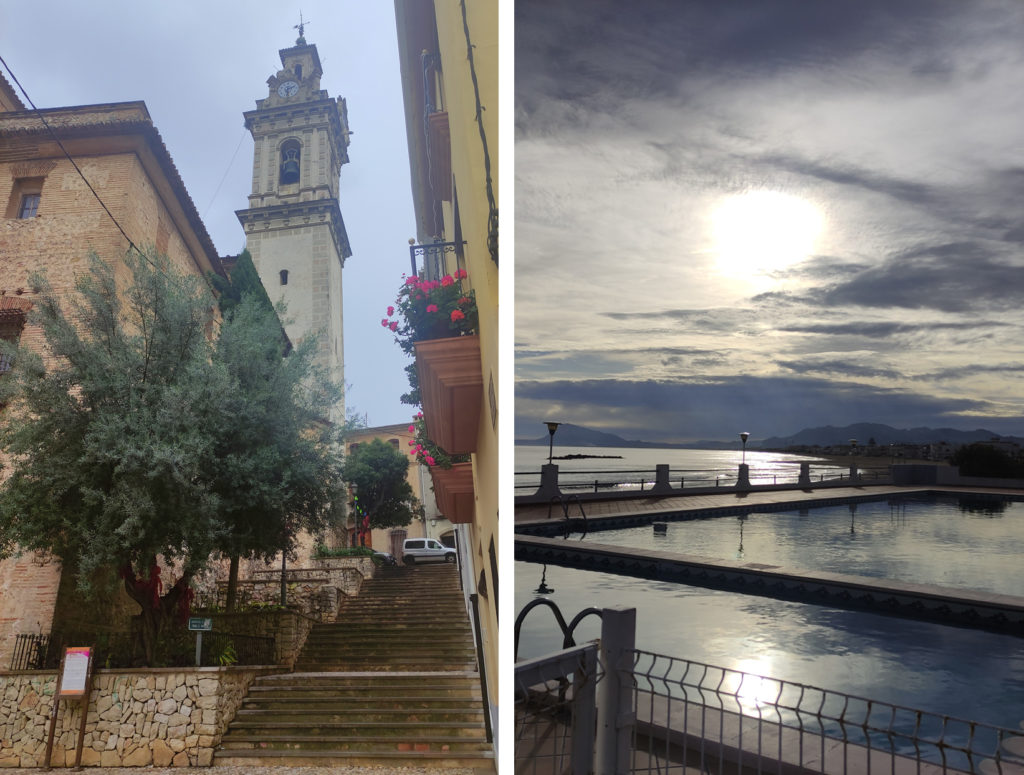 ---
---
You've been in Oliva for 4 years now. You've mentioned that you love it. What do you love about it? Is there anything at all you don't love? Has living here been everything you expected when first deciding that Oliva would be the place for you?
We love the laid-back atmosphere, even though it's a working town. It's easy to make friends with locals by joining classes, and there's a nice expat community (about 20% of the population) made up of people from all over the world.
On the down side, the lack of good public transport makes it difficult to live without a car – although we are committed to doing so with our electric bikes. And if you're a vegetarian like me, get ready to eat a lot of (albeit delicious) patatas bravas.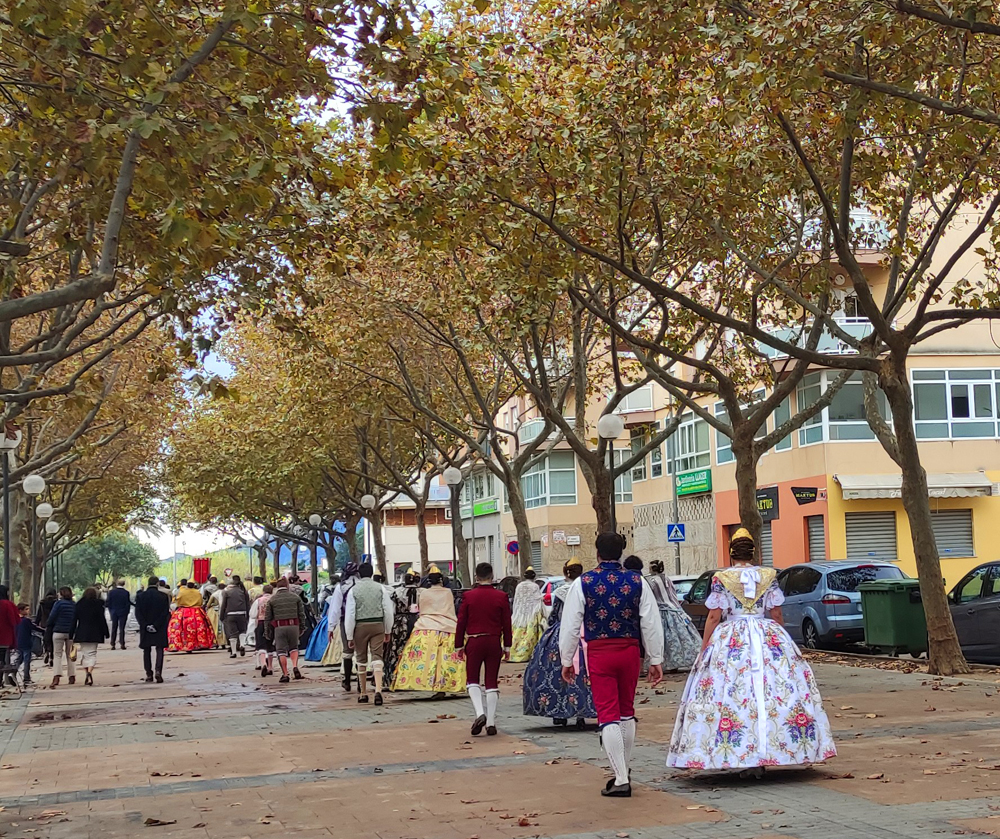 Are you renting or have you bought a house? How was your experience finding a home? (did you use a broker or do it yourself?)
We rented the first year we were in Oliva, and I'm glad we did because we realised we didn't want to be too far up the hill in the Old Town (we discovered this about mid-August while dragging our shopping home in 40-degree heat!). We went through the same agent we used for our rental, and immediately imagined ourselves in the second place we saw. It needed a lot of work to get the bathroom and kitchen in shape, but the shaded patio sold it for us. We spend most of the year eating all our meals out there.
---
---
Follow up question: Can you give us an idea of the cost of buying a home in Oliva? How did the process go? Were there any surprise hidden costs on top of everything? (ie that are maybe different than what one would expect in the UK or US?)
Property prices in Oliva are cheaper than in some of the more touristy surrounding towns such as Denia or Javea. For example, you can buy a 2-bedroom, 1 bathroom apartment with a balcony in town for about 60-100k Euros. Those at the lower end nearly always need a fair bit of work which could add another 20k+ to the overall budget. You also need to add 12-14% on top of the purchase price to cover taxes and fees (something they don't point out on those buying abroad TV programmes!). The purchase process can drag on a bit if it's an inherited property owned by several people. Our process went smoothly, thanks to our estate agents (Oliva Casas) who kept us informed at all times and deftly negotiated with the 5 siblings who owned the property.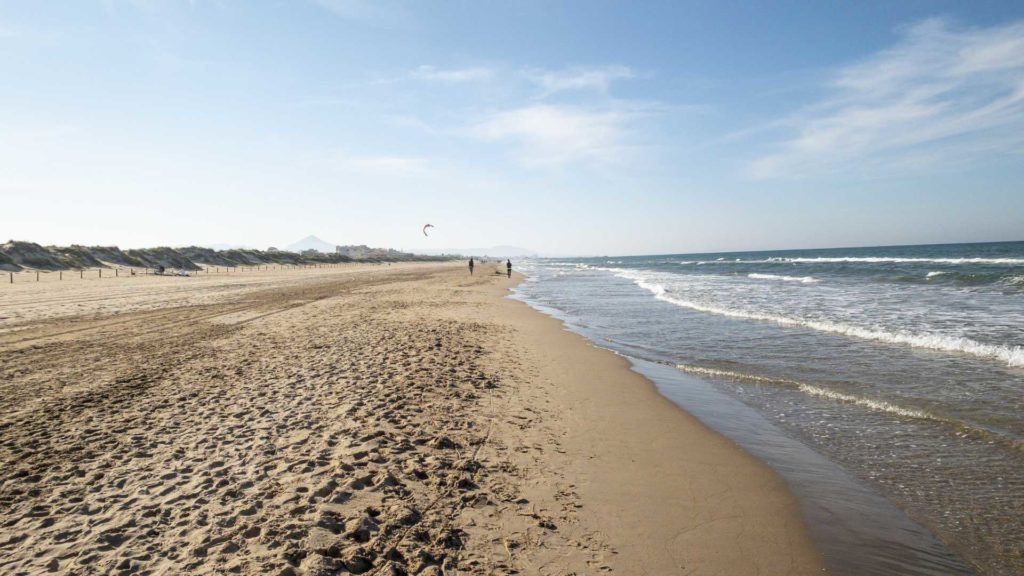 What do you do to keep busy in Oliva? What's your daily life like?
My dream life included yoga, swimming in the sea and lunching on outdoor terraces. And I'm delighted that it really has come true – and then some. I take 3 yoga classes a week (one of them on the beach) and started swimming year-round without a wetsuit a few years ago. While a menu del dia 3-course meal including drinks for a tenner is tempting to do every day, reality is more like once or twice a month.
I'm a co-coordinator of a group of volunteers who help underprivileged kids with their English homework at an after-school centre. It certainly puts my struggle with Valenciano into perspective when you see kids newly arrived from Morocco having to learn Castellano, Valenciano and English all at once.
Last but not least, I'm learning new skills I'd always been interested in but never had the time to pursue such as doing tarot readings and running Celtic women's circles.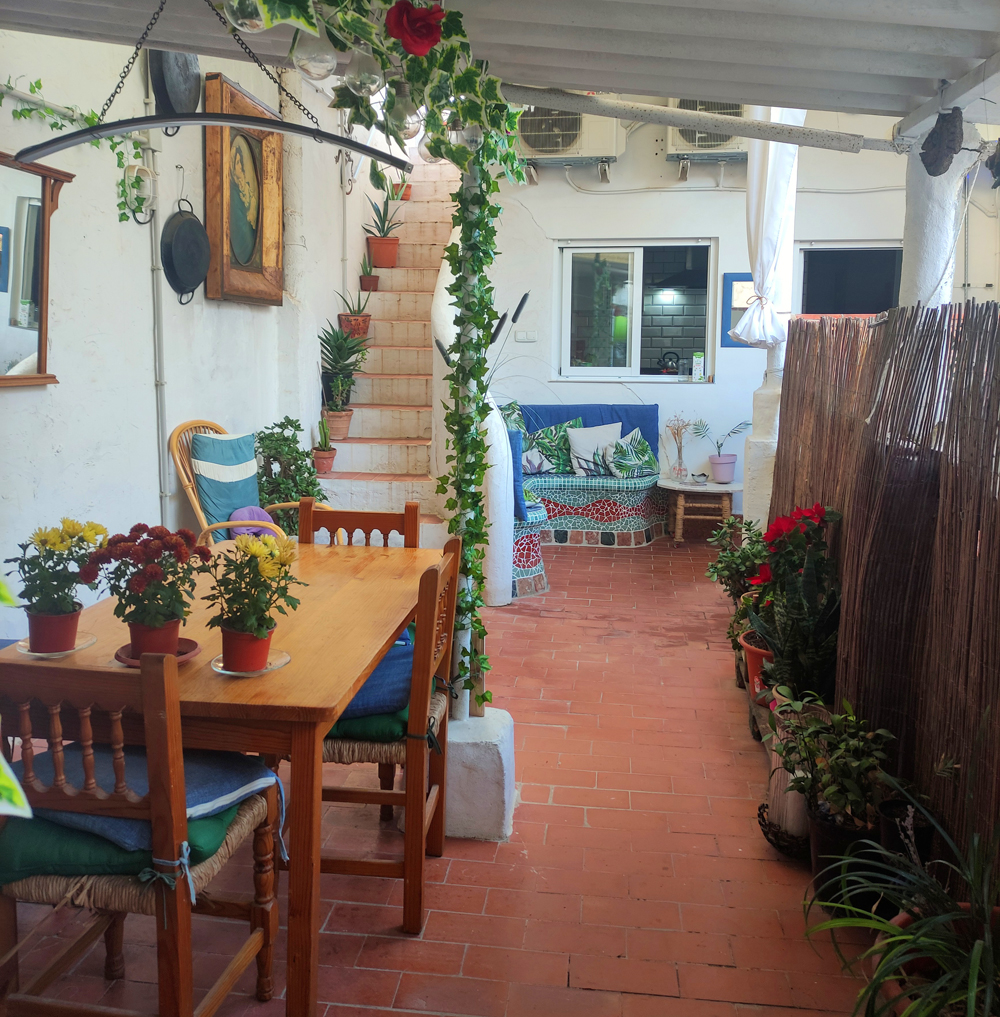 ---
---
How was the adjustment to life in Spain? Any difficulties, challenges or funny stories?
We seemed to naturally slide into living in Spain, stopping work and living in a small town all at once. We were so ready to let go of all that London stress.
The festival of San Juan on the evening of 23rd June has become our favourite holiday, where for one night only fires are permitted on the beach. As the sun set our first year here, the locals lit their great piles of wood (which included old bits of furniture) while we hovered around the weak embers of a disposable BBQ. Then at midnight, everyone lined up on the shore like lemmings and we'd no idea what was going on. As the clock struck 12, people started jumping over the first 7 waves – meant to bring luck for the coming year. Now my husband starts scavenging for wood in early spring, and we host a beach party every year.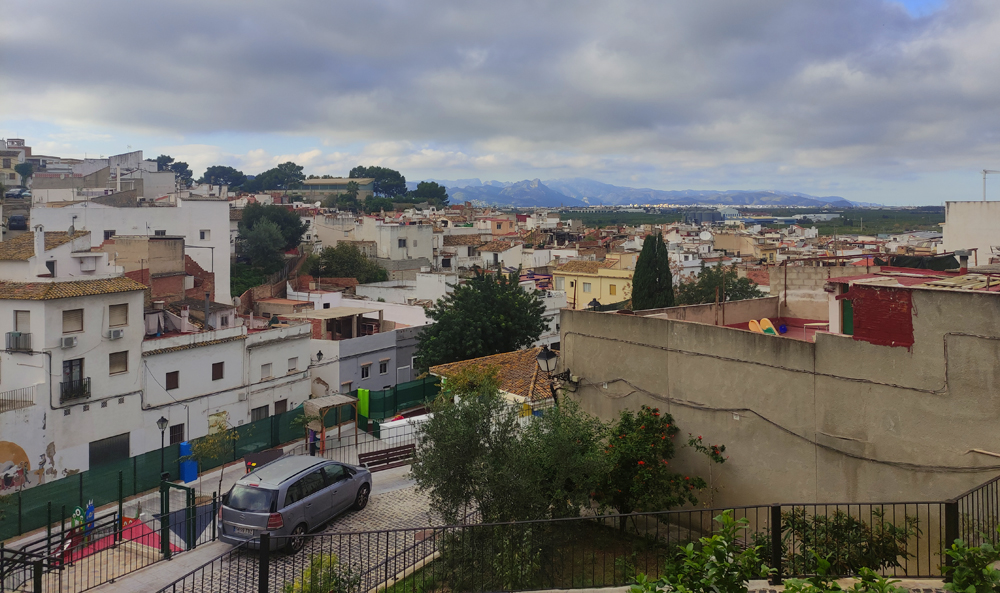 How about language? Do you speak Spanish? How about Valenciano – has having this 2nd language thrown in made things complicated for official purposes in the region?
I studied Spanish in school and took lessons in London before we left. I got up to what I considered to be pretty advanced. But chatting slowly to a teacher is totally different to having a conversation with your physio while lying face-down on the table!
Before we moved here, I asked a friend who grew up in central Valencia if I needed to learn Valenciano, and she said absolutely not. Well, when she came to visit us here in Oliva the first time, I took her to a café and asked her to listen to the people around us. Nobody was speaking Castellano! Everyone can speak Castellano, but it's not necessarily their preferred language. There's a lot of pride around Valenciano, especially as it was banned during the Franco years. I'm taking Valenciano classes now, mostly because I'm a nosy body and want to understand what's going on around me.
Valenciano is used for all official communications eg from the Ayuntamiento, but usually (although not always) there's a Castellano version as well.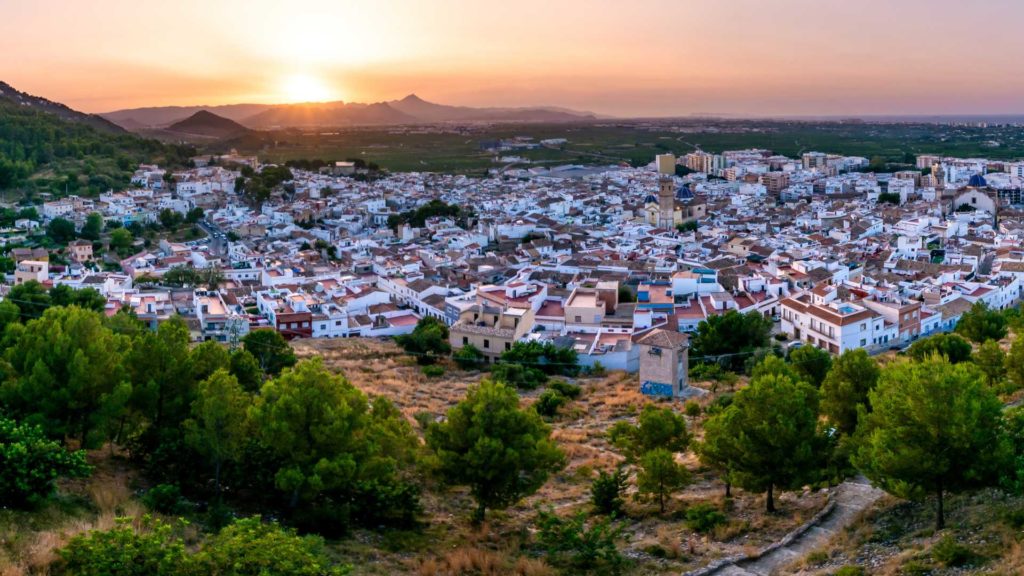 Do you have any tips/advice for anyone considering Oliva as a possible place to live Susan?
Rent first! While Oliva feels small, it has 25k inhabitants and there are several different areas (Old Town, New Town, beach) and neighbourhoods within them, each with its own feel.
And while we have some of the best beaches in Europe, even in summer it's pretty low-key and doesn't have resort facilities some might expect – not even toilets. But if we had toilets, hordes of tourists would come!
Many thanks to Susan for this interview!
---
---
Join Our Newsletter
If you haven't subscribed yet and want to get our posts sent to your email, just insert your email address below. It's free!