Pego (Alicante) as a base in Spain
Sue and her husband Andrew lived many years in Zimbabwe and the UK before deciding that Spain was the place where they would experience the next chapter in their lives.
Where to live? They wanted to be near a beach but Andrew also wanted to do "extreme gardening" (as Sue calls it).
Read all about how they found the best of both worlds in this interview.
---
Name: Sue Campbell
Age: 61
Country of Origin: UK
Number of years living in Spain: Five
---
Hi Sue! Can you please tell me about yourself and on how you ended up moving to Spain?
Thank you for the invitation, Frank. We moved back to the UK in 1997 from Zimbabwe, where my husband Andrew is from and where we had a business. Looking back, those were the 'good old days' but even then, we were not keen on spending the rest of our lives in the UK for various reasons. So we discussed the pros and cons of moving to South Africa, France, the US (I have a sibling visa application inching its way through the system) and also to Spain.
Once we had decided on Spain, we spent nearly all our holidays here for three or four years. I am a self-employed sub-editor, and have been for many years. Andrew retired from the fire service on his 55th birthday in December 2017. We left the UK five days later.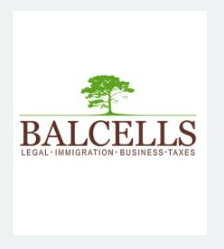 Need help with your immigration needs? Contact Marta at Balcells Group. She handles it all, whether it be a Spanish non-lucrative Visa, Golden Visa, Digital Nomad Visa, Work Visa etc…. More detail here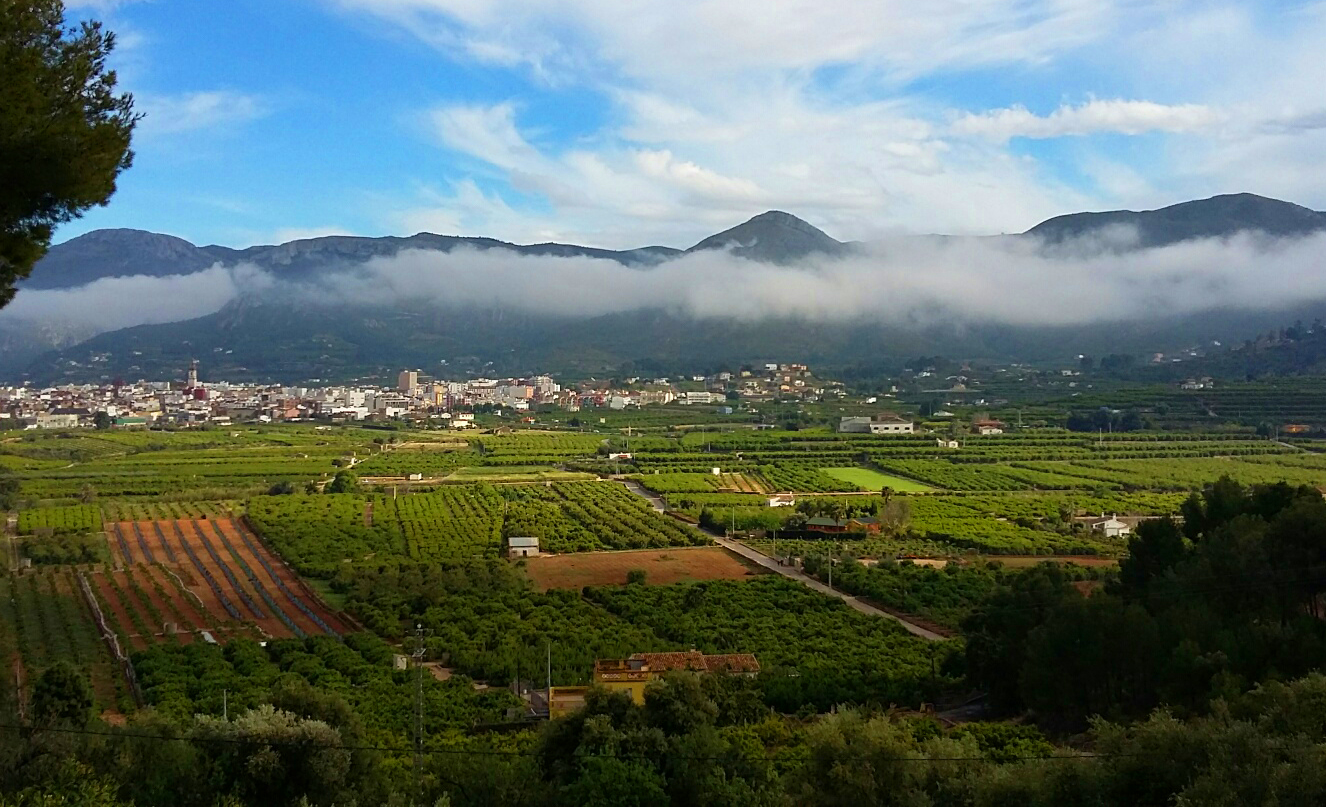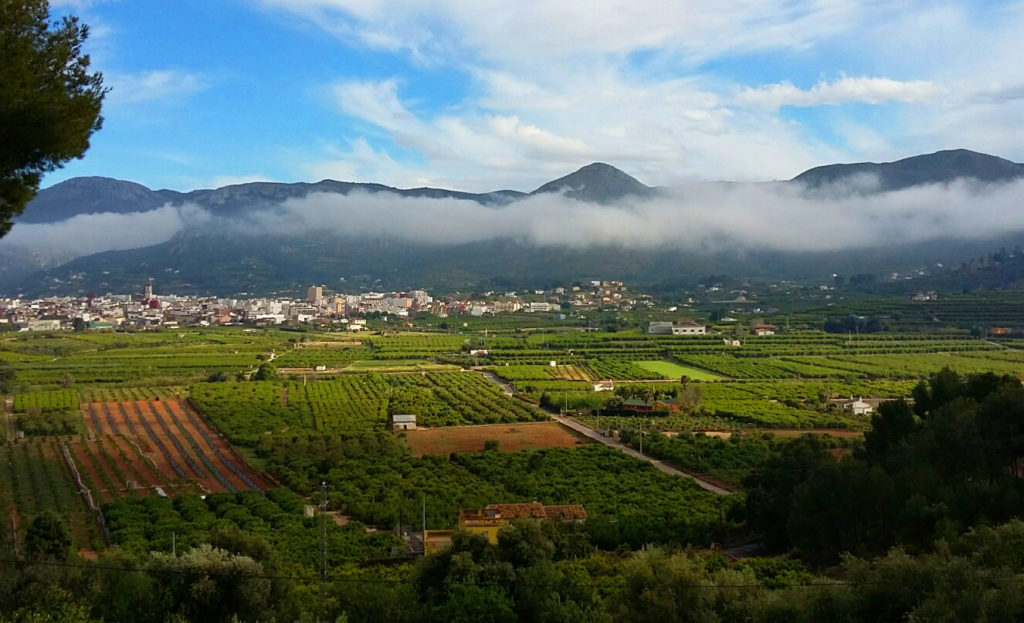 You live in Pego, a town with a population of 10,000 an hour or so south of Valencia. How did you hear of Pego and how did you end up deciding that it was the place you wanted to live?
We had visited the Canaries and the Torrevieja area in the early 2000s. In about 2012 we started our own mini 'mapping Spain' exercise and visited Barcelona, Sitges, Huelva (which is down near the Portuguese border), the Mar Menor and further south around there, and some areas north of Alicante. I had also been to Llafranc, near Girona, and the pretty towns of Palafrugell and Peratallada. There was no point in looking at the myriad beautiful towns and cities inland as we wanted to be ten minutes' drive from a beach. And not just any old beach, either. As sweeping sands (not gritty grey beaches or those with stones and pebbles) were on our wish list, Andrew Googled 'the best beaches in Spain' and Oliva beach was one of them.
We booked a holiday apartment bang on the beach and started exploring the area. It is mountainous, and reminiscent of the Western Cape in South Africa, bursting with orange groves, and sits halfway between Valencia and Alicante airports.
We don't consider that we live 'in' Pego at all. We are a couple of miles out of town, halfway up a mountain and we are campo dwellers. Having assessed all the properties and plots that we had seen, we decided our present house and location ticked the most boxes. It covers around three acres, but some of it is woodland and a sliver of mountain, so isn't all under cultivation. We did not want immediate neighbours; Andrew wanted to do what I call 'taming the wilderness, laughingly known as gardening', and we wanted to be near the beach without having to drive through a town and battle for parking.
---
---
What do you like about living in Pego, Sue?
To be completely honest, I am not all that taken with Pego as a town. As I said, it has most things one needs, but it is not particularly attractive, apart from the main square.
I noted the lack of 'prettiness' on the two or three times we visited, but (maybe rather short-sightedly) did not think it was a factor because we were not moving here for the town. We would be here for the views, lifestyle change, and the beaches. In retrospect, I should have given that more thought. But Pego is well located, which I will talk about later.
Do other foreigners live in Pego? What's the demographic?
Pego does have a few inhabitants of other nationalities, but nowhere near as many as Oliva, about 15 miles north. The next village outside of Pego to the north is Adsubia, which is known as 'the French village' and the next one from that is Forna, known as 'the English village'. There was already a small number of Ukrainians living here before the Russian invasion, and there are a few more now, some of whom we know. Our friends are a mix of British, Germans, Dutch, Swiss, Irish, Belgians, Argentinians, and Americans. We do know some Spanish people but I would not say we are friends, more acquaintances.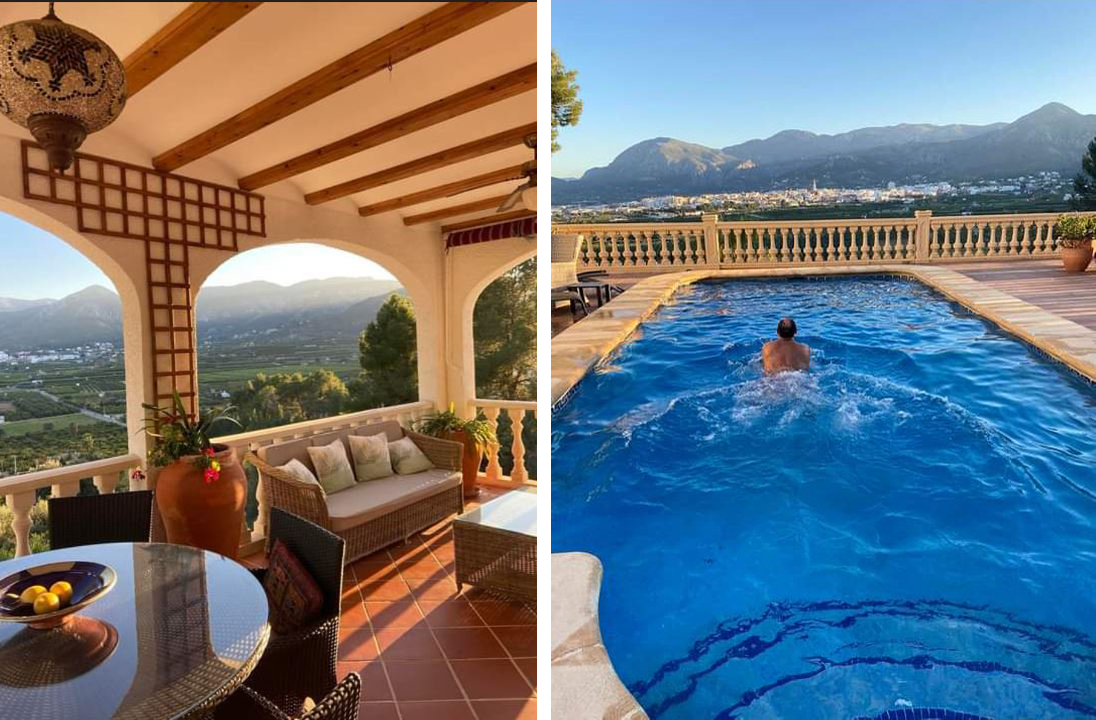 ---
---
Does Pego have medical services? Where would one go for a medical emergency?
Pego has a centro de salud, and Andrew and I both have Spanish health cards (SIPs) because I am self-employed and he is entitled to one through me. I also have a basic Sanitas policy so I won't have to contend with waiting lists if I need a non-urgent operation.
In a medical emergency, Andrew would call the national ambulance service and he would be taken to the state hospital in La Xara, near Denia. I would be taken to the San Carlos Clinic in Denia, which is also where I go for routine mammograms etc.
Are you renting or have you bought a house? How was your experience finding a home?
Over the years, we had watched hundreds of episodes of the British TV series A Place In The Sun, mainly to see locations without having to visit personally. If nothing else, the series helped us eliminate areas.
This house was the sixth or seventh we saw. We viewed it twice during the same trip in May 2017. The vendors were still living here so they could answer our endless list of questions.
I know many people advise renting, but we could not face the upheaval of moving again, changing our residencias and driving licences and everything else that goes with it.
This house was way above our price range but nothing we had seen for our budget of 280K really grabbed us. We did feel a bit despondent at one stage and felt we would never find anything we liked, let alone loved. We were also aware of the looming Brexit trauma.
Once we had decided to buy in this area, we appointed a lawyer, arranged for him to have power of attorney and he applied for our NIEs. We also opened an account with Sabadell on that trip. That meant as soon as we had had our offer accepted in May 2017, the ball could start rolling without our having to be here in person.
It all went extremely smoothly and we have often reflected on the good fortune we had. We moved in on the day planned months previously despite snow on the day we left the UK, which threatened our departure on December 10, a storm in the Bay of Biscay during our ferry trip (with cat) on December 11, and two Spanish public holidays on December 6 and 8!
---
---
What are the attractions around Pego? (Beaches, natural parks, etc)
Pego sits in a valley with rice fields and La Marjal natural park to the east.
The beach, as I have said, is also ten minutes' drive east. We have the attractive towns of Denia, Javea and Moraira, with their marinas and beach-side restaurants, to the south. While we did not want to live inland, we happily explore and visit rastros (flea markets) and fairs and ferret out interesting bars and places to eat. Guadalest is an hour south, inland from Calpe. Altea, Benidorm, Alicante, Valencia, Gandia, Cullera, and any number of other places to visit, are all within 90 minutes' drive.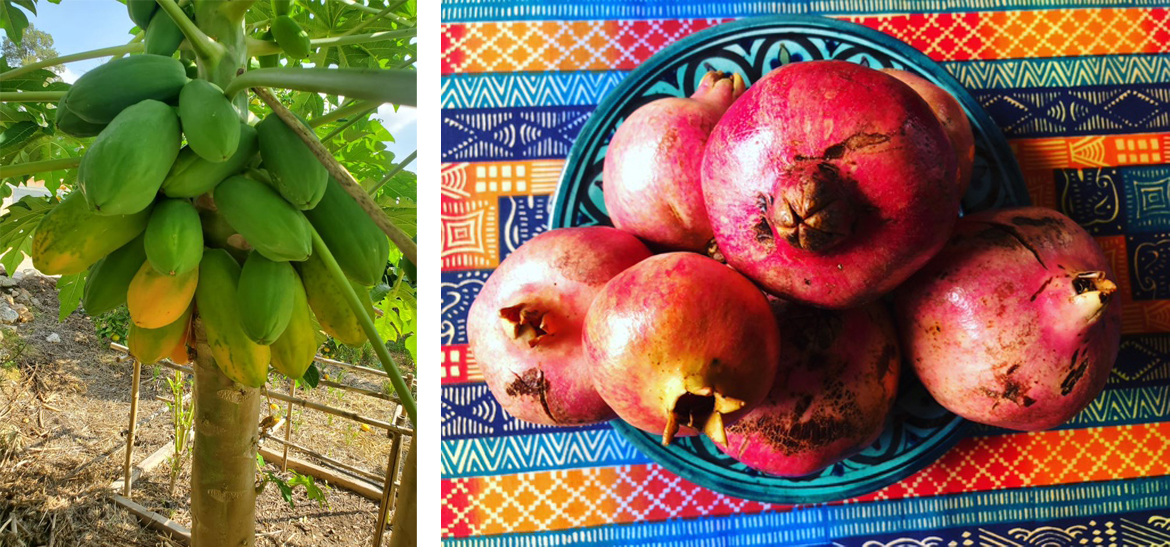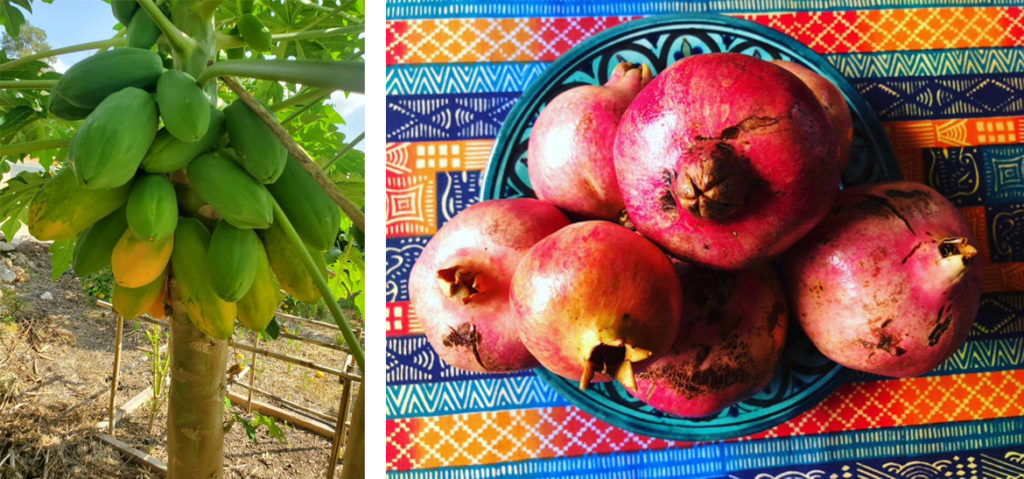 ---
---
Do you work or do anything to keep busy?
Yes, I am self-employed and work entirely online. Andrew works at least six hours a day in the orchards and gardens. There were four citrus terraces here originally, and two had already been grubbed up and left as wild areas. The citrus terrace now has about 25 orange trees of different varieties, the others have avocados, figs, a Chinese date, mulberries, pomegranates and stone fruits. When we arrived, we saw few plants other than masses of giant oleanders and a bougainvillea almost the size of the Taj Mahal, or so it seemed to Andrew as he set about removing it and cutting it up.
Andrew noticed the soil everywhere was exceptionally poor, so immediately set about improving it with the help of a box of French worms he bought online. Five years later, he has several worm farms and the terroir has been transformed by carloads of wood chippings and stable straw. The latter source was banned after he brought fleas home with him.
Much of this is an experiment, but the figs, papayas, avocados, pomegranate, and lime trees are doing well. Andrew grows massive pumpkins, other squashes and melons in between the other fruit trees and the vines keep the weeds under control. Now he is making beds for strawberries and asparagus plants. In addition to improving the orchards and the 'gardens' in front of the house and at the side and back, which face the mountain, he has successfully caught swarms of bees and has several hives on our land and a couple on friends' plots. He has also been repairing areas of drystone walls – friends drop by to help with this and other 'are-you-really-expecting-me-to-do-this?' type tasks. Some are more than up for the challenge, but a few are soon put off by the bizarre sport of extreme gardening.
There are not enough hours in the day – especially when you drive all the way to Cartagena to buy some unusual aloes. But he always wanted to be a farmer and here he is, by way of journalism, safari-camp management, hot-air balloon piloting and fire-fighting.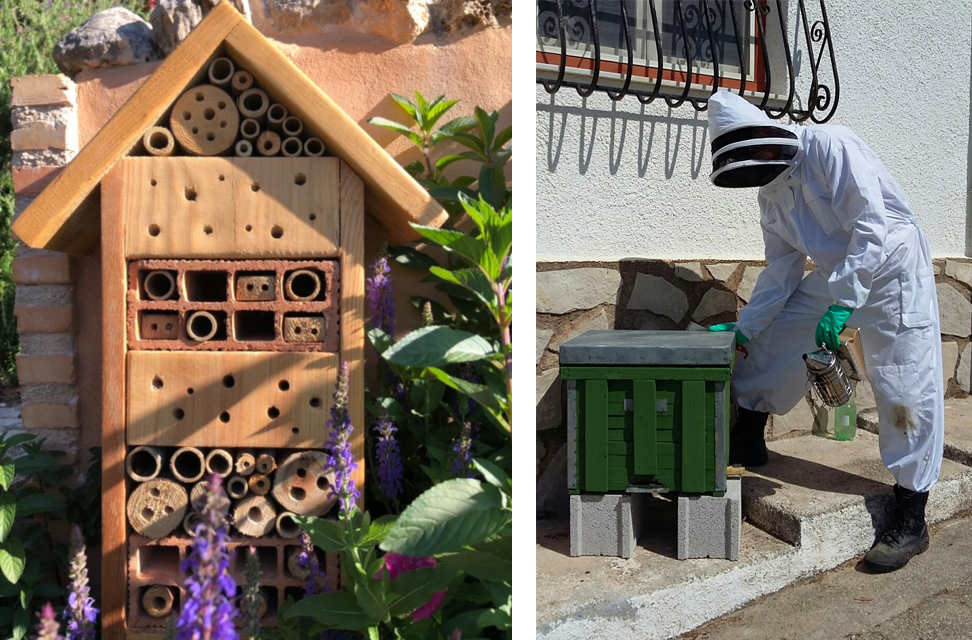 ---
---
Do you have any tips/advice for anyone considering Pego as a possible place to live Sue?
Pego has events going on, but if you like theatre, the cinema, concerts and live entertainment, it would be best to look elsewhere. As with any relocation plan, it is a good idea to visit in the winter and the summer. We have lived in India, Botswana and Zimbabwe and never have we experienced such levels humidity as we do here in the summer months.
Internet speeds are not good in our specific location. There is fibre optic in town and on the developments, but it will never come to us, which we knew when we bought this house. So, bear that in mind when looking at dreamy rural properties!
We started Spanish lessons almost straight away and, even if you know you will never be fluent, you do need at least a smattering of the language. Not many Spaniards speak English in Pego, although it is spoken more in Denia, Javea, Moraira etc. Although if you do say a few sentences, Spanish people will think you are fluent and babble back in what is, after all, the second-fastest language in the world after Japanese. We also have the double whammy of the first language being Valenciano.
As with any move, you have to make an effort to meet people, especially if you live out in the sticks. We made friends through our Spanish class, my Zumba group, a local animal rescue shelter, a couple of local Facebook groups and the national Facebook group Ladies of Spain. I have more local friends and acquaintances here than I ever had in Bristol. Migrants, for that is what most of us are, we are not expats, generally make more effort to be sociable. We are living outside of our comfort zones, away from our old friends and our families and we are all in the same boat (or on the same beach) in that respect.
Thank you for doing this interview Sue!
---
---
Join Our Newsletter
If you haven't subscribed yet and want to get our posts sent to your email, just insert your email address below. It's free!