What's it like living in San Sebastián?
Bárbara is an Argentinian living in beautiful San Sebastián.
It is the city with the highest real estate prices in Spain. Despite that, people from all over the world come to San Sebastián to start a new life. For many, that means investing in property.
In this interview Bárbara tells us what makes San Sebastián so popular. She'll also tell you all you ever wanted to know about real estate in San Sebastián (she's an independent REALTOR® and Accredited Buyer's Representative® (Buyer's Agent)).
---
Name: Bárbara Pintos
Age: 39
Country of Origin: Argentina
Number of years living in Spain: 6 if you count my childhood years in Barcelona. Or 3 if you count from my last move here.
Website: Barbara Pintos Realtor
---
Hi Bárbara! Can you please tell us about your background and how you ended up in Spain?
I like to describe myself as an Argentina-born citizen of the world. I spent the first few years of my life in Spain (more specifically in Barcelona) with my parents, and then I lived in my home country for 22 years. I studied Communication and Translation, and I am also a certified Sommelier. I worked at the Korean Embassy in Buenos Aires for a few years -as the PA and interpreter to the Consul and Ambassador- and then, in 2010 I moved to New Zealand in search of new adventures.
I met my (French) husband while living in Aotearoa (New Zealand in Māori) and after a few FUNtastic (pun intended) years there, we made the big move to Europe in 2013. Since then, we have lived in Brussels (Belgium), in Bordeaux (France) and just before the pandemic hit, we moved to the Spanish Basque Country with our (now) 4-year-old boy.
---
Editor's note. Fun facts about Bárbara: 1) she's a licensed Air Hostess certified by the Argentinian Armed Forces. 2) She's a professional "dubber". So if you have a movie where a character's voice needs to be dubbed into Spanish she's the person for you…
---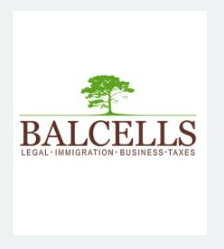 Need help with your immigration needs? Contact Marta at Balcells Group. She handles it all, whether it be a Spanish non-lucrative Visa, Golden Visa, Digital Nomad Visa, Work Visa etc…. More detail here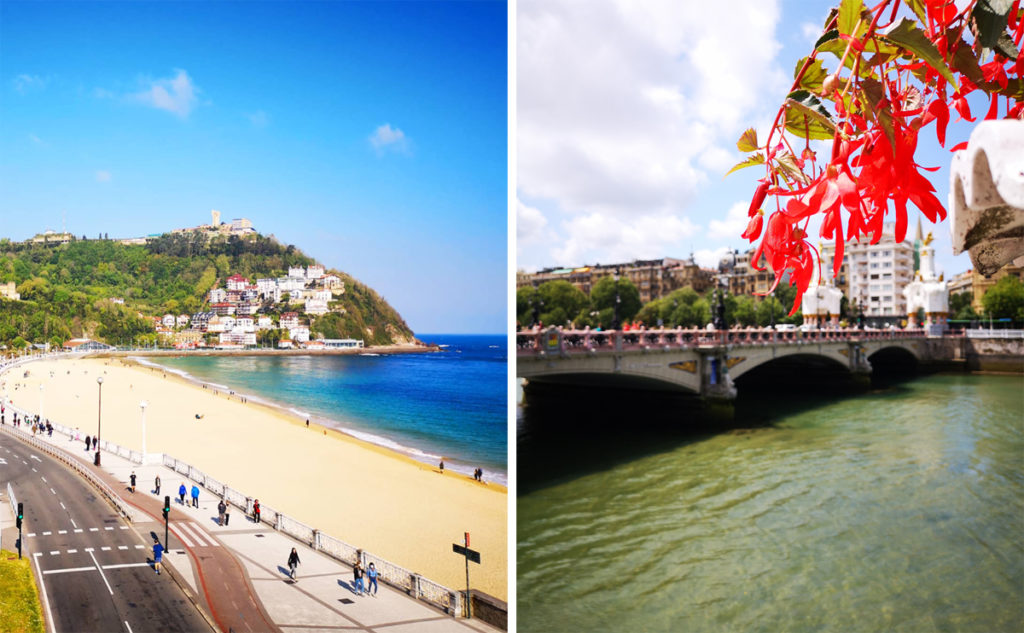 How did you end up choosing San Sebastián as a base in Spain?
In all honesty, because my parents and my brother had moved here a few years back and we wanted to be close to family once my son was born. But I must say we absolutely love it here now and cannot imagine living anywhere else ever again (we have even bought a house, so we plan to stay long-term).
My grandfather was from Catalunya and I have the Spanish nationality so it also made sense to live on the land of my ancestors. We chose San Sebastián specifically because it is only 20 minutes away from the French border, and since my husband is from France, we wanted to give my son the chance to be close to his home country, too. As a matter of fact, my son goes to school in France so he is in touch with his French heritage on a daily basis.
Can you tell us about San Sebastián? What makes the city special?
San Sebastián (Donostia in Basque) is known as the Pearl of the Cantabrian Sea and rightly so. Located on the Bay of Biscay (Spain's northeast), it is the capital of Gipuzkoa, one of the three provinces that make up the Spanish Basque Country.
I might be biased, but in my opinion, San Sebastián has it ALL: the Urumea river makes for a beautiful promenade, the ever-present ocean and its beaches are paradise for those sea-inclined, the mountains that surround the city are ideal for outdoors lovers, and the greatest concentration of Michelin stars per km2 in the world make it the perfect destination for foodies.
Every year, San Sebastian hosts a world-famous cinema festival that includes a red-carpet photo op filled with Hollywood stars on the steps of the María Cristina, Donostia's luxurious 5-star hotel overlooking the banks of the Urumea river.
So whether you are a surf or nature aficionado, a gourmand or movie fan, Donostia has something for you… and more!
---
---
What kind of people make San Sebastián their base? What kind of demographic does San Sebastián attract?
I have discovered that San Sebastian is quite the melting pot, and to be honest, it came as a complete surprise. Although most of the population is Basque or from other provinces in Spain, foreigners make up a big amount of the city's inhabitants, too.
American expats or pensioners and citizens from other European countries fill up the city center's bars and cafés daily, and in the summer months they soak up the sun on the Concha beach or take advantage of the world-class surfing conditions of the Zurriola beach. There's plenty of Latin American expats, too (including Argentinians) who open restaurants that add up to the fabulous gastronomic offer of the city.
Those who are not from the EU and can afford it, buy property in San Sebastian to obtain the Spanish Golden Visa, which is a fast track to residency and a work permit, provided you spend over half a million euros on local real estate.
From September to April, we also see plenty of Erasmus students around, who come to the city for a cultural exchange attracted by the beach-life, the safety and, undoubtedly, the natural beauty of the area.
Lately, I have also encountered many freelancers who come to San Sebastian to work remotely while enjoying everything the city has to offer them, and I suspect we will see that number increase with the newly approved Digital Nomads Visa.
So, all in all, San Sebastian has something for everyone and everyone is welcome to this slice of paradise. Ongi etorri! (That's "Welcome!" In Basque).
---
---
What do you do in San Sebastián when not working Bárbara? What attractions/activities keep residents busy?
I like to start my day with a freshly roasted coffee in one of Gros' trendy cafés, followed by some sun-bathing and sea-dipping in the morning (if it is summertime), or a funicular ride to the top of Monte Igeldo to take in the breathtaking views of the bay and to enjoy a few fun rides at the mount's amusement park attractions with my son.
Come noon, everyone gets together with their "cuadrilla" (group of friends) for a quick drink and a mouth-watering pintxo (or two). I like to work it off with a stroll around charming Antiguo (the Old Town) or a walk along the seafront to stop for pictures of famous local landmarks such as the Monte Urgull, the Miramar Palace and its gardens, the Isla de Santa Clara, the Peine del Viento sculpture and the imposing Monte Igeldo.
I often get together with my girlfriends at the rooftop of Tabakalera, a cultural hub of exhibitions and art, for a drink overlooking the city. It's an unparalleled sight!
If it is the weekend, after a bit of resting at home, we like to take in the sunset while we watch the sailing and fishing boats as they come back to port. Sometimes we take a short walk in the Cristina Enea gardens, a beautiful park in the heart of the city, where squirrels, ducks and peacocks roam free.
One thing is certain: no two days are alike in San Sebastian and that's why we love it so much!
---
---
You're a real estate agent. Can you tell me about real estate business in San Sebastián? Is real estate in San Sebastián very different than most other places in Spain? (I've heard it is quite expensive)
You've heard right! San Sebastian has the most expensive m2 in Spain, currently sitting at 16.176 €/m² for an apartment facing Playa de la Concha.
Donostia is always on high demand, be it from Basques, Spaniards or international buyers which is why many transactions are done off-market, with properties being sold without ever being published on portals or with agencies.
I can tell you a bit about my average client as way of example: I work almost exclusively with foreign and/or international buyers who are either looking to invest in Spain to obtain the Golden Visa and retire here; who are planning to move here indefinitely and need to find their next home; or last but not least, those who are looking for a second residence in the city to enjoy summers in Donostia.
Because of the high prices I mentioned before, a lot of what's on the market in San Sebastian is considered luxury real estate. And luxury real estate has its own "timing": clients are not usually in a rush to buy, they rather wait until the gem that ticks all the boxes comes along. When it does, they have to move fast to swiftly get it.
For example, people who want to buy a very specific type of property (say, for instance an apartment on Miraconcha) usually let their realtor know so they can keep an eye out until such a "gem" becomes available. International clients might buy from abroad even if they haven't seen the property because they know when the right property is on sale, there is no time to waste.
---
---
What tips can you give anyone thinking of moving and/or buying real estate in San Sebastian Bárbara? Especially if they're foreign buyers?
The first might sound obvious but you'd be surprised to see how many people don't do this: before you start looking for a property, check your actual budget. People tend to forget that the selling price of a property does not include taxes and other purchase-related expenses.
In Gipuzkoa, for instance, new properties are taxed a 10% (VTA) and second-hand ones pay between 2.5 % and 4% of the purchasing price as Property Transfer Tax (ITP in Spanish). Then, you have Notary fees (always paid by the buyer) at around 2% and the property registration tax at an average of 2% as well.
So if you are buying in San Sebastian or elsewhere in Gipuzkoa you are looking at an average of an extra 10% of the purchasing price in taxes and paperwork.
The second piece of advice would be to always trust a professional realtor with your house-hunting project, especially if you do not speak the language. A Buyer's Agent such as myself will save you time, stress and money. Of course, you can always conduct a first search online on your own, but it is always better to get proper advice and ensure all legal and technical aspects of the property are in order before you make an offer and a realtor can help you with that.
Third and last: unless you are Spanish, you will need a NIE (National Identification Number for Foreigners) and to have a Spanish bank account to formalize the purchase of property. Make sure you will be able to obtain both before-hand. Many people do not know this but it is usually cheaper and easier to get your NIE in your home country than once in Spain.
Bonus real estate tip: If you are buying a property in certain areas of Spain (the cities bordering France, for instance) like Hondarribia or Irún, and you are a non-EU citizen, you will also need a special military permit granted by the Ministry of Defense as part of an antiterrorism program. This can take up to 6 weeks to be revised and approved so bear that in mind when agreeing on a closing date.
Bonus San Sebastian tip: if you are ever in town, don't miss out in taking part in a pintxos tour. It will be the ultimate bar crawl experience.
Thank you for doing this interview Bárbara!
If you need a real estate agent in San Sebastián, check out Bárbara's website.
---
---
Want to be interviewed on Mapping Spain? Send us an email!