What's it like living in Almuñécar?
I love this interview because it shows the reality of finding your "perfect" home in Spain. It's not easy and what you thought might be ideal might end up not being the right place for you.
Sergei and Lana moved to Spain and settled in the pretty town of Almuñécar (along the coast in Granada province). It didn't take long for them to realize that it was not the place for them. After 4 months of living in Almuñécar they'll be moving to Torrent (a suburb of Valencia).
All about their story and the realities of small town life in Almuñécar in this post.
---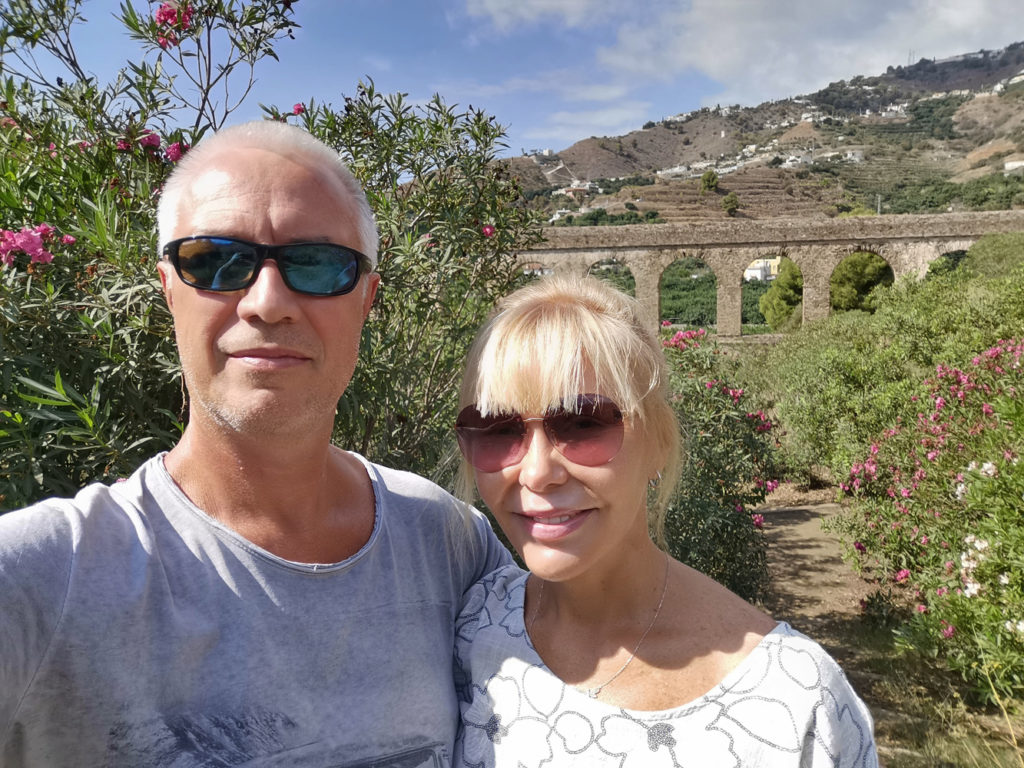 Name: Sergei Tolmachev
Age: 57
Country of Origin: Canada
Time living in Spain: 4 months
---
Hi Sergei! Always nice interviewing a fellow Canadian. So what's your story, what led you to coming to Spain?
Hi Frank! Originally we are Russians. I immigrated to Canada with my wife and daughter 25 years ago and lived in Toronto and suburbs all this time. We loved Canada. But over time the long grey winters started to get to us and we started to think about going to a warmer place. Initially just for a few months. Maybe to get a place somewhere in Florida as many thousands of other Canadian snowbirds.
We always tried to escape somewhere south for a month or so to break the long winter: Caribbean, Mexico, South Asia. But recently we realized it was not enough. We started to think about Spain maybe a year ago, if not less. We always loved Spain and travelled through this wonderful country years ago. It has the best climate in mainland Europe. We love its food and culture.
Initially we were thinking to go for 3 months for a test drive. In a way the pandemic forced us to speed up the process because it became very difficult to travel back and forth. So we decided it was time to jump in with both feet. Long story short, 6 months after the initial idea we arrived to Spain with NLV visas in hand.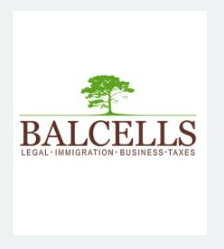 Need help with your immigration needs? Contact Marta at Balcells Group. She handles it all, whether it be a Spanish non-lucrative Visa, Golden Visa, Digital Nomad Visa, Work Visa etc…. More detail here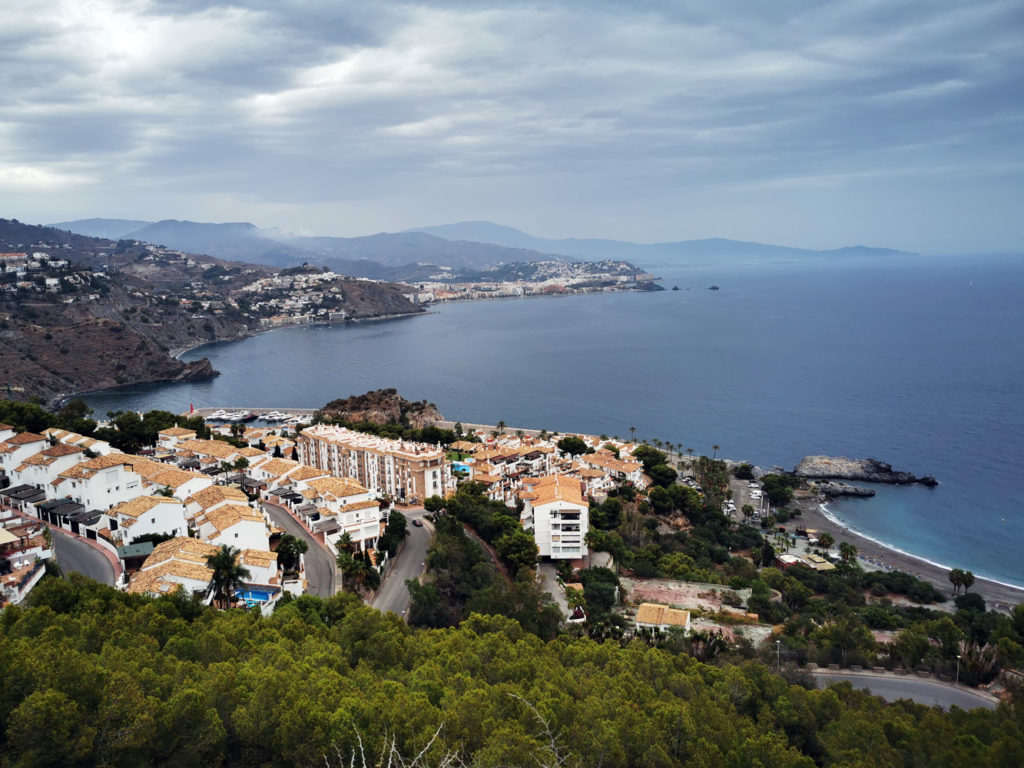 ---
---
Your story is a bit like ours: coming from a big city and settling in a small town (in our case from Montreal and settling in Nerja). You're from Toronto – what led you to decide that you'd give Almuñécar a try as your base in Spain?
Why Almuñécar? When we travelled in Spain 10 years ago we stayed in Nerja at the end of our trip. I remembered how we liked the nature of Andalucia and the nice small town feel of Nerja. Then I start to look around searching for a bit more authentic Spanish place. Also we like long walks along the sea and as I remembered Nerja didn't have long beaches. They all were in smaller bays.
After watching a lot of videos about Almuñécar we decided to give it a try. We found a nice place in Marina del Este with a big terrace with fantastic sea view and signed a 6 month lease. The apartment is located outside of core Almuñécar on peninsula between this town and La Herradura, which is even smaller town with a nice beach and a bunch of small restaurants, cafes and shops. So from our place we have great views south to La Herradura and north to Almuñécar.
Almuñécar is a small town in Granada province founded by Phoenicians almost 3000 years ago. Later it became a Roman colonial settlement for 700 years. The Castle of Saint Miguel built by Romans is still standing on a hill in the middle of the city. As are 5 aqueducts built by Romans for water supply. Almuñécar has a population of 23,000 that doubles or triples during summer season. But even offseason the town is alive. It is still difficult to find a parking spot now (January). Most of the tourists are coming from Spanish cities like Granada and Madrid.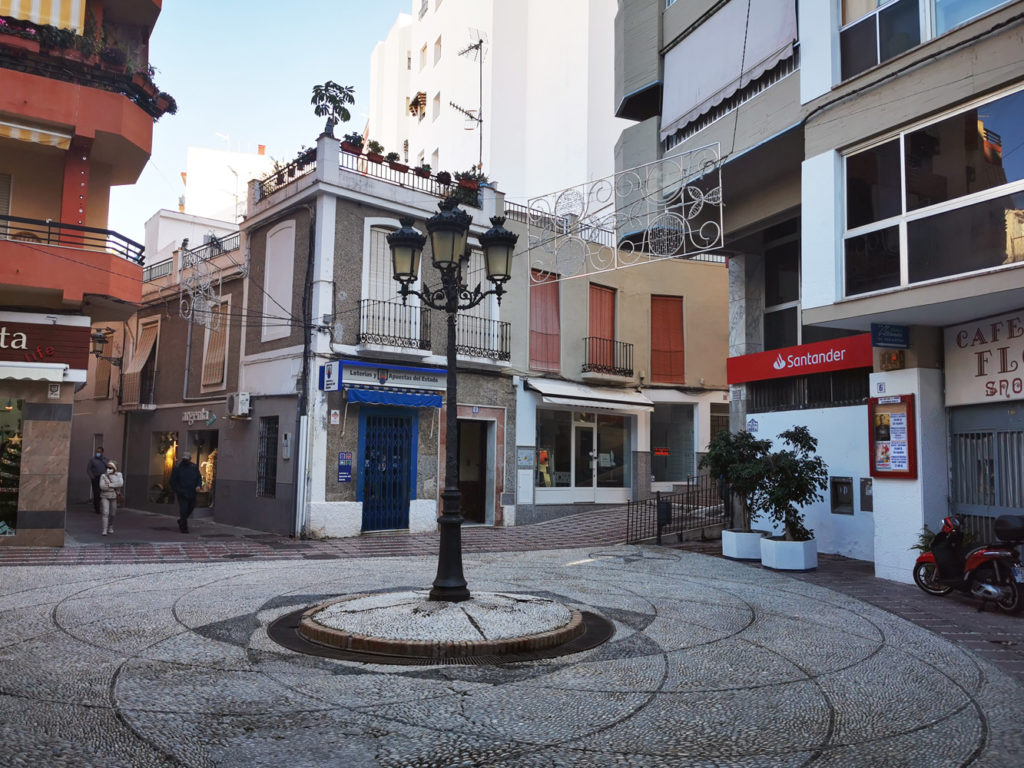 ---
---
What went wrong with Almuñécar as a base for you and your wife? Why have you decided that 4 months was enough? (Note: I've written about our own experience moving to Nerja – we're also in our 50's – and have wondered if/how we'd fit in with the expat crowd here. So we can relate with your issues).
After a few days my wife said she didn't see herself living permanently in Almuñécar. A bit later I realized she was right 🙂 . This town is not for us. On paper it looked ideal with the town being only 1 hour short drive from Granada and Malaga. But soon we realized that 1 hour is too much when you have to go for a bigger city for practically everything except grocery shopping. The town is too small for us. Sure it has great views and walks but we would be bored pretty soon if we stayed much longer.
Also we both soon felt that we don't really like living in mountains. Yes the views are breath taking but it feels a bit claustrophobic at the same time. We have a few trails we can follow along the cliffs and a few really windy narrow roads to drive.
Another point was – we missed green forests. Growing in Russia and then later living in Toronto we are used to flat green spaces. So I guess the difference was too much for us.
And of course being a very small town with closed communities I imagine it would be quite difficult to really assimilate here, find new friends etc.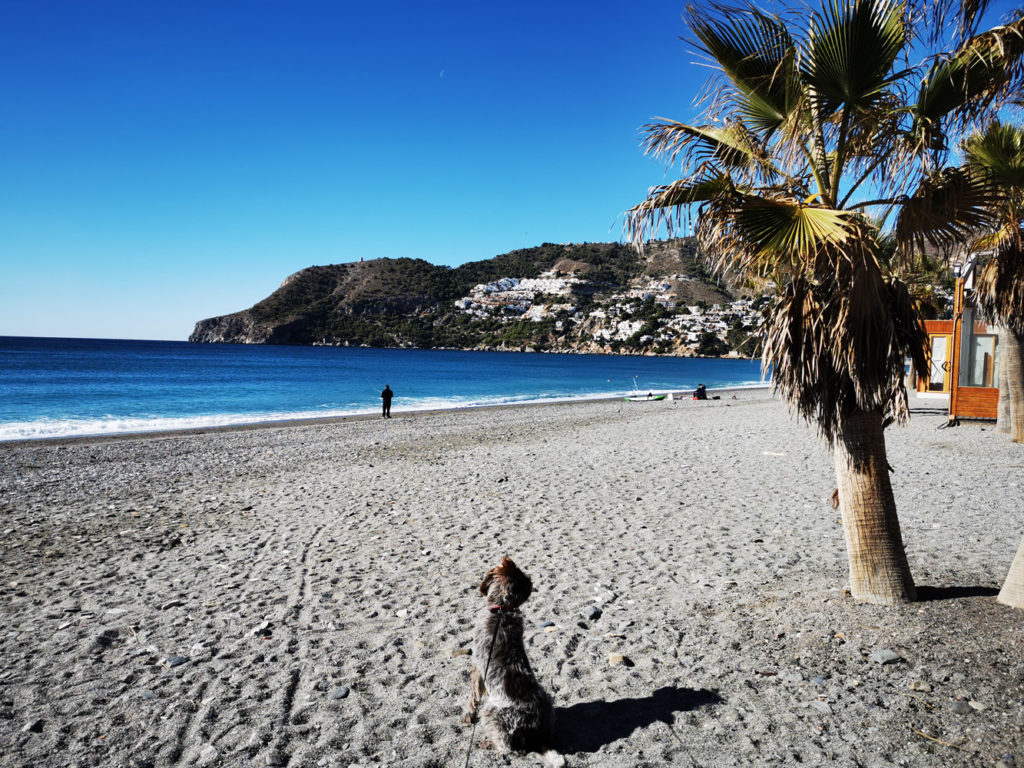 ---
---
Did your experience with Almuñécar make you rethink your criteria of what's important to you and your wife in terms of a base?
At the end I think Almuñécar is a great base to spend some vacation time – hiking, scuba diving (it's one of the best places for diving here), enjoying the nature and views. But for real life we needed a bigger city with a lot more to offer in terms of culture, events, architecture and people.
And we need a place that is more flat, where biking (something we like to do) doesn't mean a hard uphill climb. We need more parks and forests nearby.
Another point – a place closer to the rest of Europe would help in our future travel plans.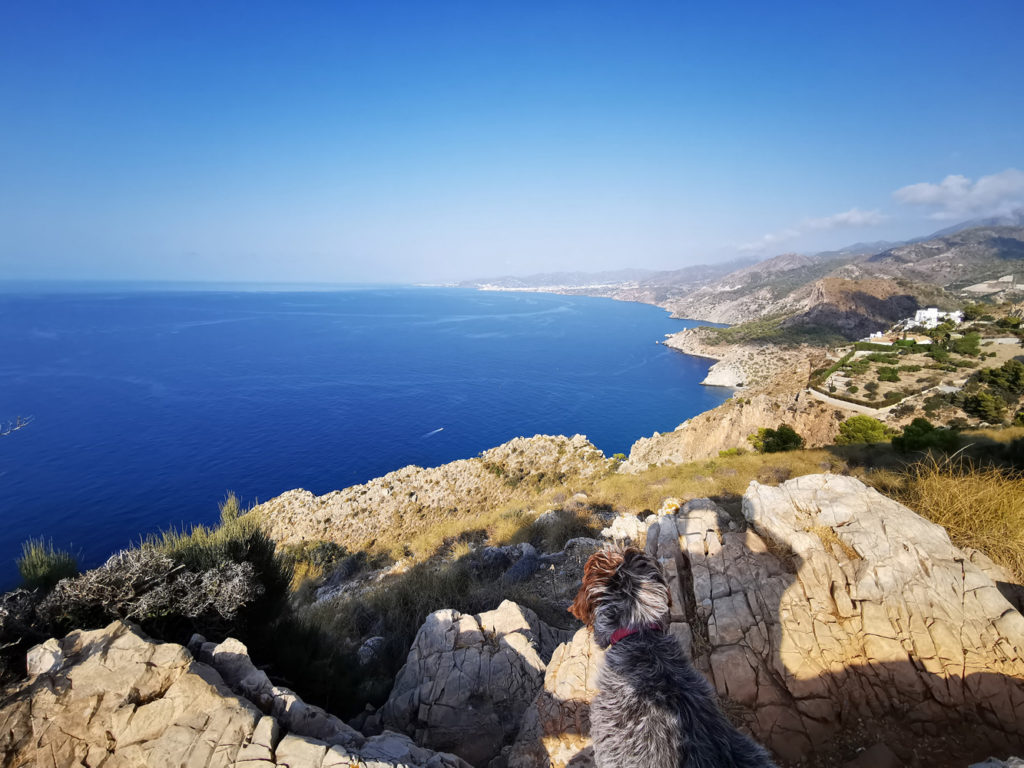 ---
---
What were your accommodation arrangements in Almuñécar? (I assume you didn't sign a lease so leaving wasn't too much of a headache…)
We had a 6 month lease. It was just enough time to realize we want something different. So we searched for another location, found a place we liked, and bought it . We are going to Torrent at the end of January to close the deal and will be ready to move in February. Not much of a headache really.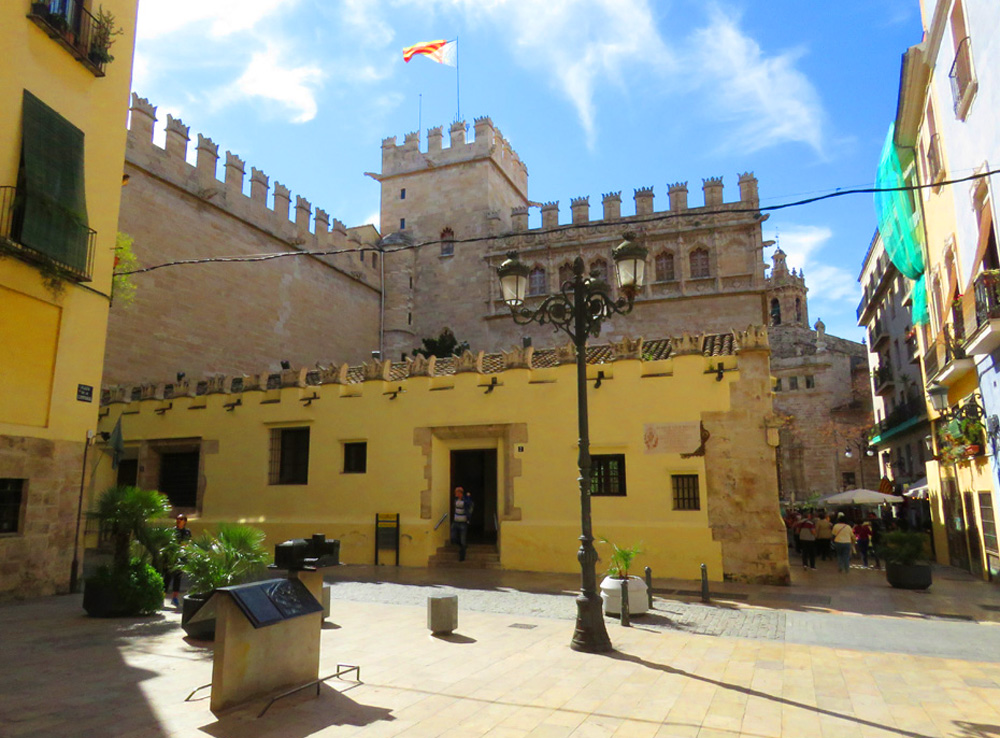 So you're moving to a suburb of Valencia called Torrent. Why Torrent? And what made you fall in love with Valencia?
We heard a lot of good stuff about Valencia from our friends so decided it was a place we want to check out next. After a couple months in Spain we were drove 6 hours up along the coast looking at different places. Small resort towns looked nice but they are dead empty during off season and we don't want to live in a resort. Alicante is really nice bigger city with a lot to offer. But even in October the part closer to the beach was full of tourists. I can only imagine how packed it is during summer. I don't know, it just wasn't a place we wanted to live in.
We fell in love Valencia from the start. It is a 3rd biggest city in Spain but it didn't feel too big. The architecture, the parks (Turia!). But at the same time, we didn't really wanted to live in the middle of a big city with all the noise and traffic. So we started to look at towns in the suburbs. After looking at a few towns we found Torrent. It was perfect for us – it is small but not too small with a population close to 90,000. It has a lot of nice parks, restaurants, cafes. Just a pleasant place to be in and it has everything we need on an everyday basis. And it is only 3 metro stops from downtown Valencia. We can even bike there. Bike lanes are everywhere. The only minus is that Torrent is not directly on the sea. It is 15 minute drive to the nearest beach. But then we realized there is a positive side to it: there are no tourists, no crazy summer season packed with thousands of sweaty bodies.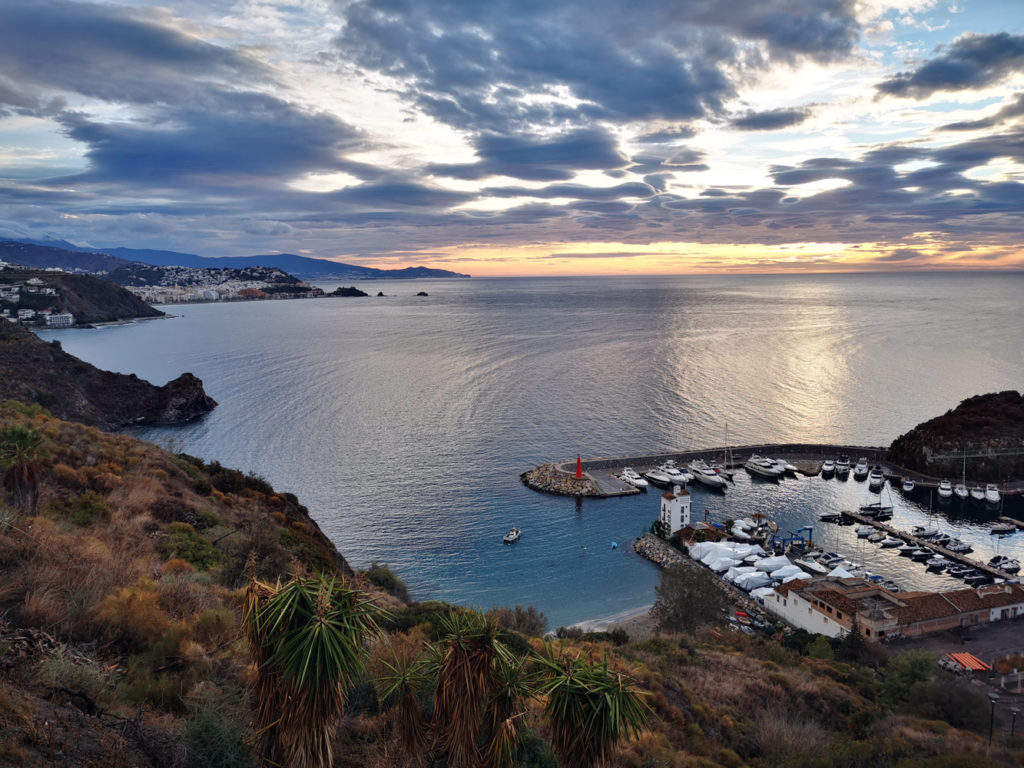 ---
---
What will be your accommodation arrangements in Torrent?
We bought a penthouse apartment in a new building with a big rooftop terrace in a nice part of Torrent close to parks, shopping, cafes and restaurants around. And it's only 8 min walk to the Metro station.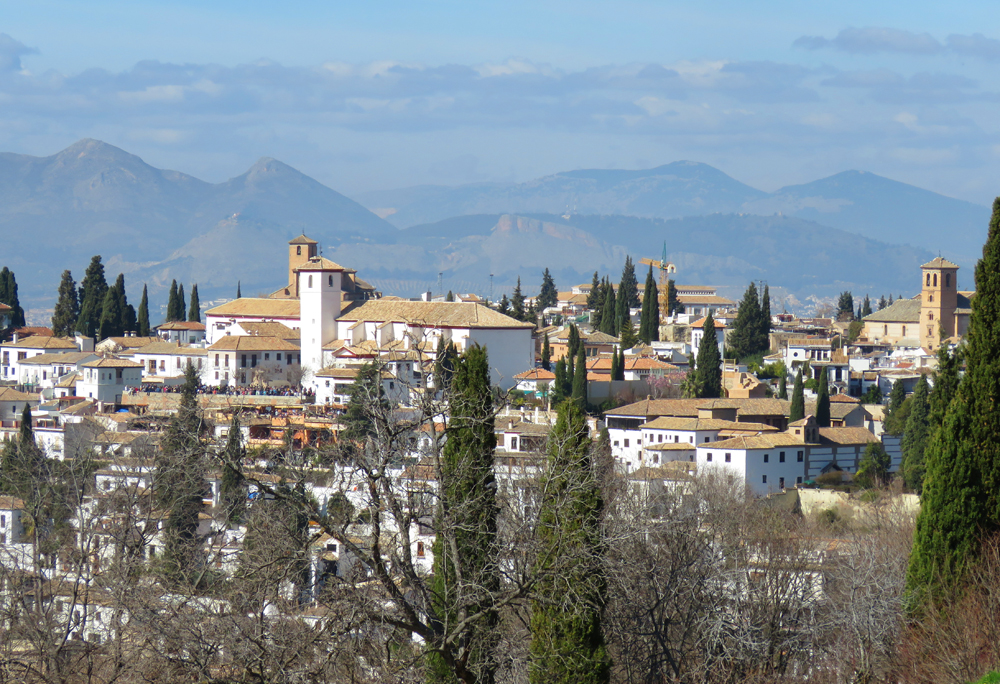 Just curious: did you ever check out Granada as a possible place to live? (considering it's not far from Almuñécar). I'm curious because it, along with Valencia, were on our shortlist of possibilities…
Granada is a great city. We love going there from time to time. Sometimes we actually have to go there. Like to get our TIE cards. But it is too far from the sea and winters are colder there and summer are hotter. So it's not for us.
What do you think the lesson is with your experience? What would you tell other expats moving to Spain who are looking into finding a base?
We are enjoying our time in Spain a lot. Don't miss Canada at all. Miss friends and especially our daughter. Hopefully they will come visit us soon. I don't know about a lesson. I am glad we have this experience living in Almuñécar. We got to know this part of Spain a bit better. Now we are ready to move on to next chapter of our lives.
It is difficult to choose a place without staying there at least for short time. What looks on youtube videos like a place you want to live forever might be something very different in reality. So just have some general criteria and start exploring.
Editor's note: I love that last paragraph. So true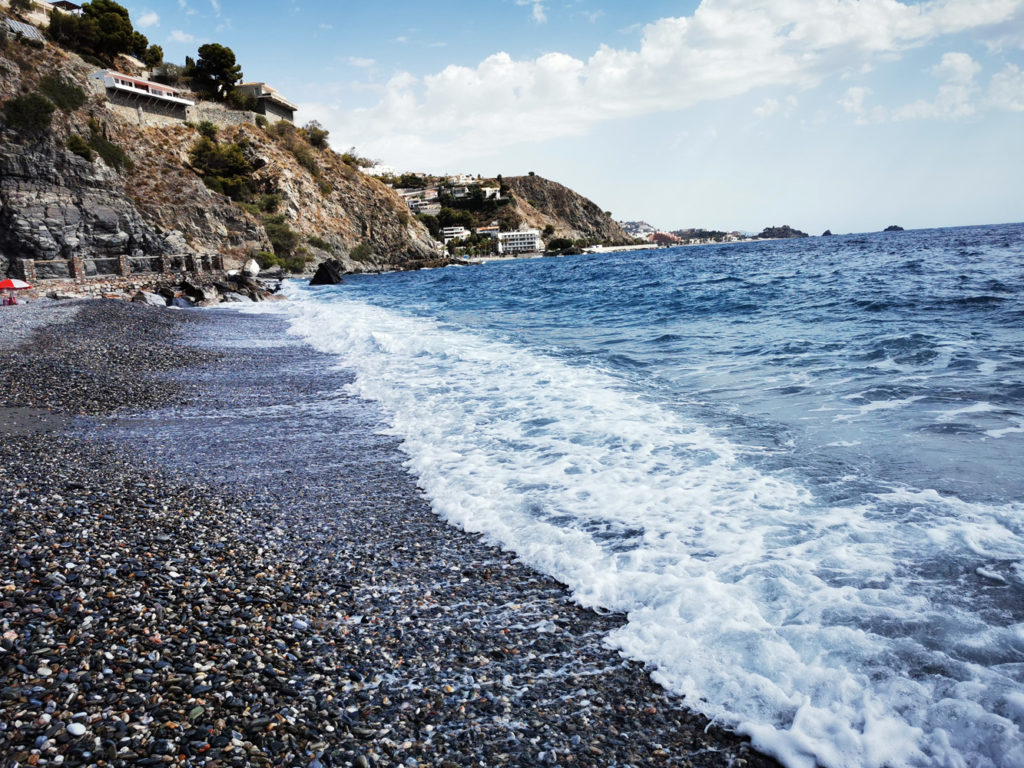 ---
---
Did your experience sour you at all on Spain? Where do you and your wife see yourselves in the future?
We are having a blast. Love our experience here and looking forward to many happy years in Spain. Moving here from Canada was the best decision we made in a long time. Previous best decision was moving from Russia to Canada 🙂 .
Many thanks to Sergei for doing this very interesting interview!
Join Our Newsletter
If you haven't subscribed yet and want to get our posts sent to your email, just insert your email address below. It's free!