How Sarah became a Freelancer in Barcelona
One of the common questions we get (especially from younger people) is "How can I make a living in Spain?"
Sarah came to Spain, fell in love with the country, and decided to make a life for herself here. All about that in this interview along with Sarah's perspectives on art, food and wine as well as her tips on where to live in Barcelona and how to keep your valuables safe! A fun interview.
---
Name: Sarah Stratton
Age: 25
Country of Origin: Canada
Number of years living in Spain: 2 ½ years
---
Hi Sarah! I know moving to Spain was something important to you from an early age. Please tell us about that and how you made coming to Spain happen.
When I was really little, I moved from Calgary, Alberta, to Sidney, BC. It was a big change for a kid, but one of my most prominent memories was discovering French. It was such an exciting concept to me to be able to communicate in a different language. From there, my love for languages grew. In high school I studied French, Spanish and in my last semester of high school I moved to Italy for 3 months and learned Italian. I got my university acceptance letters while abroad, and despite offers elsewhere in the country for arts programs or humanities, I was homesick and chose the University of Victoria, declaring myself a French studies major. In my first year of studies I quickly realized my love for Spanish and Italian was much deeper than my love for French – sorry Quebec. I switched to a Hispanic Studies major and travelled solo to Spain twice during University. After doing a part of the Camino de Santiago and visiting museums that house the very pieces of art I had been studying solidified my post-uni dreams of moving to Spain. In December 2019, I packed my bags for Spain, heart set on travelling and soaking up all the culture and vibrancy of Andalusia. I hopped on a plane in January 2020, planning on coming back in June that year… but little did I know how much the world was going to change!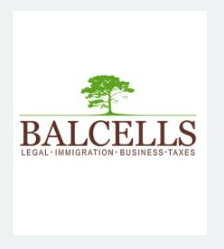 Need help with your immigration needs? Contact Marta at Balcells Group. She handles it all, whether it be a Spanish non-lucrative Visa, Golden Visa, Digital Nomad Visa, Work Visa etc…. More detail here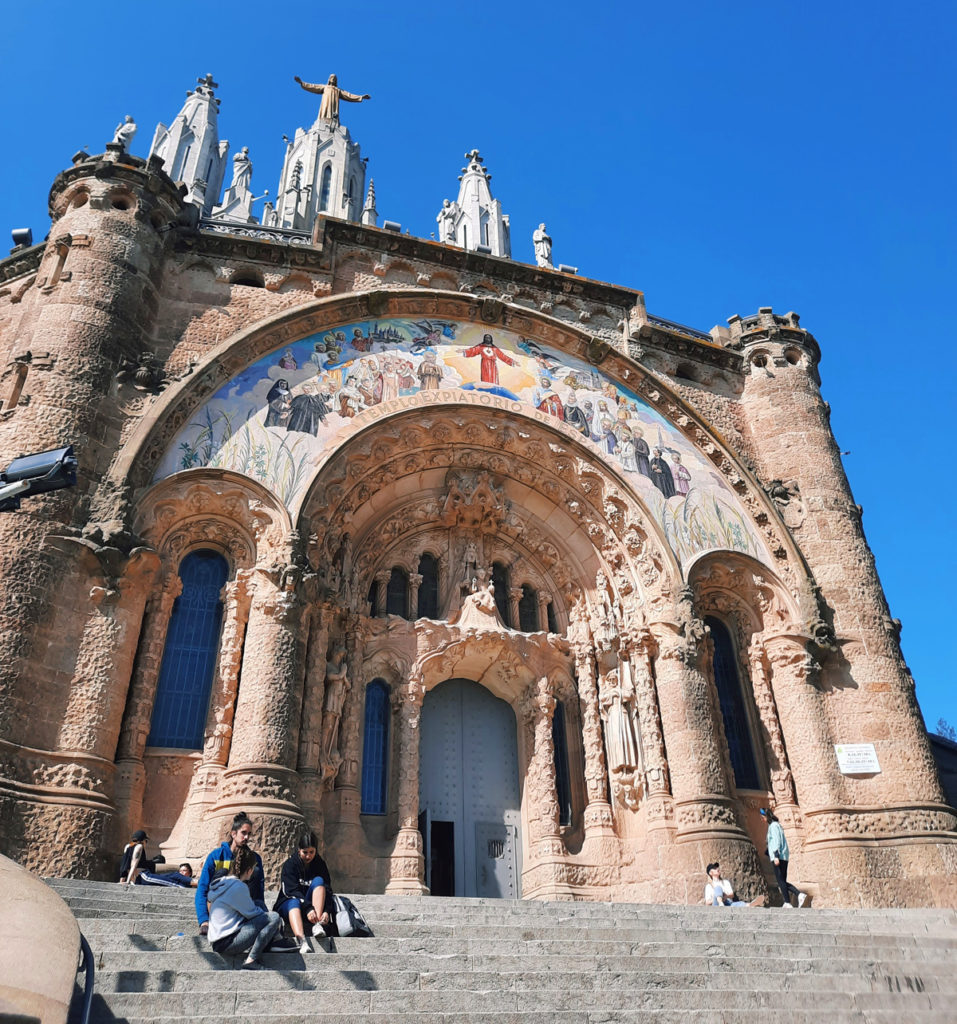 How did you end up in Barcelona?
Despite the pandemic, I had an incredible time in Huelva. However, the friends I had made were almost all Erasmus students, and one by one, when summer came they began to return home. I realized there wasn't much left for me to do in Huelva. It was hard to find a job, so I turned my attention to Barcelona which I already knew I loved. I applied for a fashion internship and when the designer said she'd have me, I started packing and made arrangements to rent a room in Barcelona, not really knowing any of the neighbourhoods well, not knowing a single person in the city, but super happy to be embarking on a new adventure. I drove from Huelva to Barcelona in one day in mid July, in an old VW Golf with no AC. It goes without saying that in itself was an adventure!
---
---
You've been in Barcelona now for a few years. What's Barcelona like as a place to live? What do you like and what don't you like?
For someone who grew up in a small town, Barcelona is a very exciting place to be. I enjoy the cultural activities and creative opportunities the city presents. There is a museum for just about everything with free access on specific days and times, which is something I never had growing up. The architecture is also amazing, as are the art studios, performances, galleries, and events that seem to be neverending in the city. I am a big fan of wine, and absolutely love visiting the vineyards near Barcelona and the wine they produce. The local foodie scene is incredible as well. Being vegan, Barcelona is heaven. There are so many places to eat with incredible food – pair that with a good glass of wine and there is really nothing more I could ask for.
The local culture is fun-spirited, too. Towards the end of summer, there are the neighbourhood parties that take place for approximately one week in each barrio, with drums, fireworks, parties, drinks, entertainment, and more. Then you have La Merce, which is one of the Patron saints of Barcelona, who is celebrated for an entire week in late September. It often feels like a never ending party here.
There are some negatives though, just like any city. Finding a place to live can be challenging, and a lot of times it just comes down to luck, especially when it comes to roommates. Theft has been an issue for me and for people who come to visit. But that being said, I was also robbed in Huelva, which isn't exactly the pickpocket capital of Spain. There is a lot of beach pollution that come from botellones, especially in the summer. I volunteer with beach clean organisations frequently and these groups give me hope that there are still lots of people who want to help improve the health of the beaches here. About 90% of the people in these groups are expats, so I would say it's a great way to meet other expats and do something good for the planet at the same time!
---
---
Doing interviews on this blog I've seen that a lot of younger people go to cities like Barcelona, Madrid and Valencia because there's more opportunities for work or studies. What should young people following in your path know? Any tips/advice?
First of all, make sure your visa is valid and you know what you can and can't do with the visa you have. If you apply for your NIE or need to do any paperwork… have patience… LOTS OF IT. I would also recommend hiring a lawyer to help with that, but make sure to check them out thoroughly first!
Barcelona has so many great universities and schools. I'm certain that whatever you want to study, you will be able to find a place to study here in Barcelona. For example, I studied pastry making for 6 months here and it was a pretty good experience.
As for work, I think Barcelona is amazing! The opportunities are abundant, but coming from Canada, the average salary here can seem very low. If you don't speak Castilian and/or Catalan here, that could significantly impede the likelihood of landing a job here, depending on what work you're looking to do. On the flipside, English can be a huge asset! Barcelona has a growing startup and tech community. Events like Mobile World Conference taking place annually draw a huge crowd from all over the world.
Another thing I love about working in Barcelona is all of the coworking spaces! With the rise of people working from home, coworking offices are a great way to socialize, establish a routine and get to meet new people!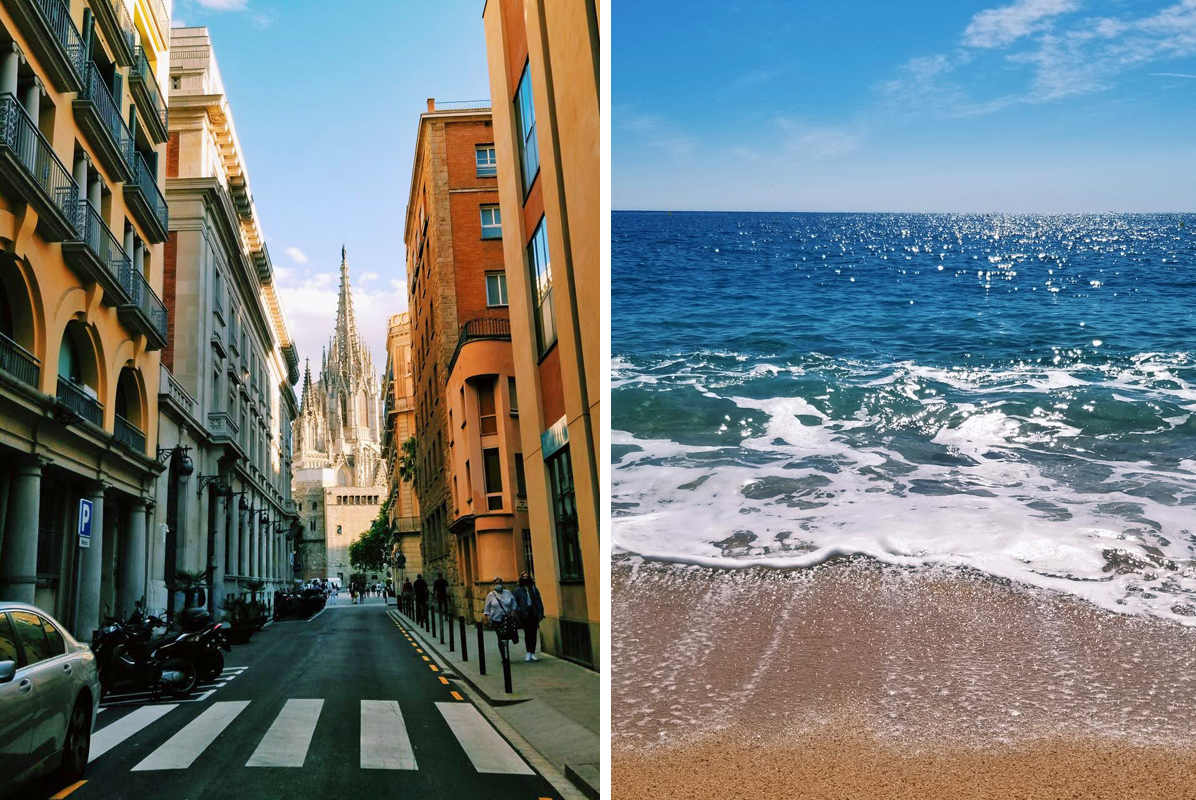 You've told me that you're now a Freelancer. What do you do Sarah?
I am a freelance Copywriter and Social Media Manager. I create blog content for various clients and help manage their social media accounts such as LinkedIn, Facebook, and Instagram. I love my job because I can travel and take my work with me!
Need writing or Social Media help? Contact Sarah on linkedin
---
---
I know you came to Spain wanting to improve your Spanish…and now you've found yourself in Catalonia. If you're a foreigner coming to Spain and considering Barcelona/Catalonia, what would you advise people? Is Catalan essential if living in the region? Is it hard to learn?
I believe that if you're coming to Barcelona, you won't really have any issues if you speak Castilian or English even. I strongly recommend learning at very least the basics out of respect for the local culture. It's not very difficult to read or understand if you speak any other Romanic languages such as Castilian, French, or Italian. In smaller towns it may be much more difficult to get by without knowing some basic Catalan, but most people are at very least bilingual in both Catalan and Castilian.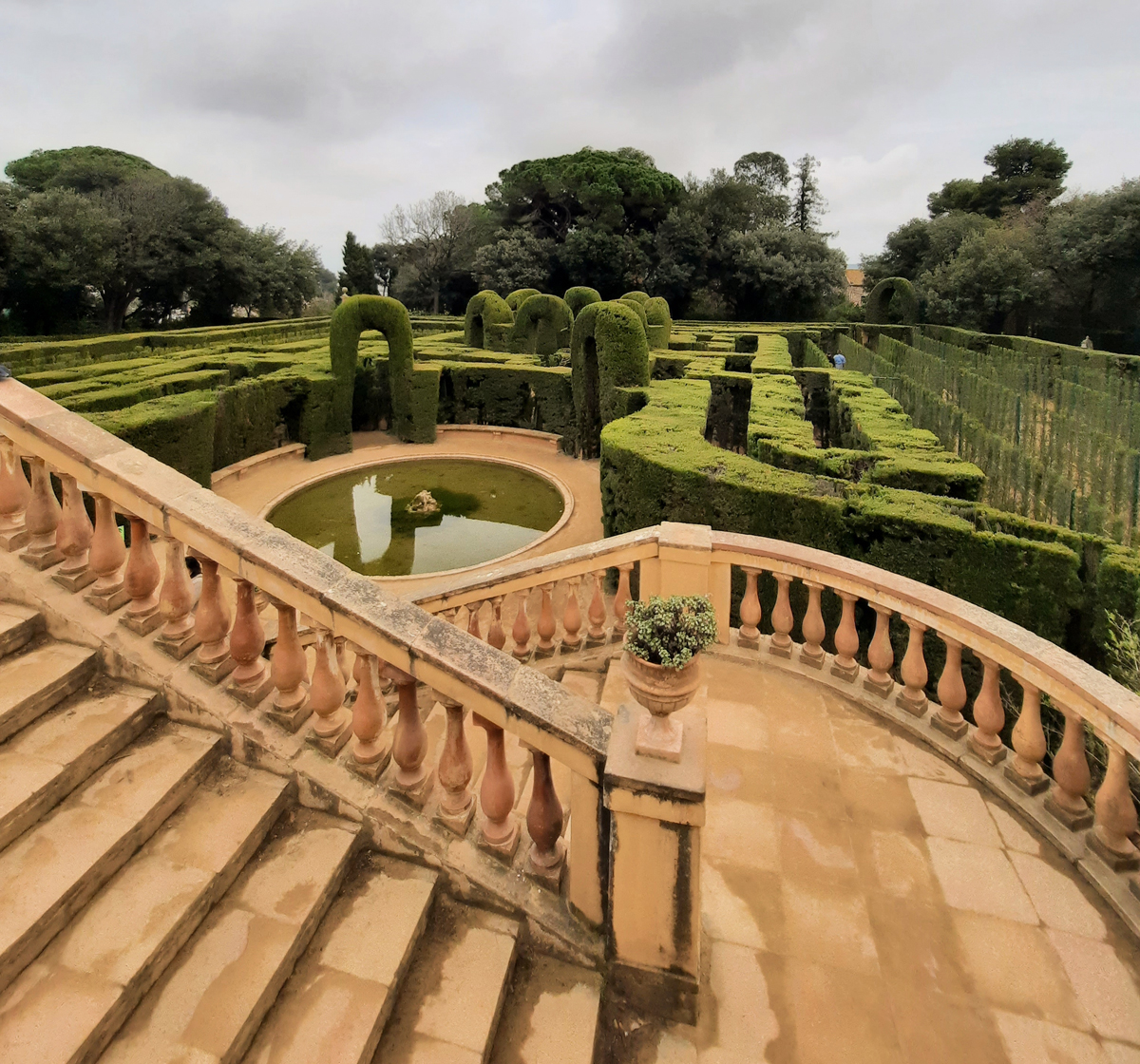 Do you take part in an Expat community? Do you feel you've been able to integrate in Barcelona?
One of the things I love most about living abroad is experiencing a culture different from my own and learning new ideas or ways of doing things. For this reason I'm not too involved in any expat communities in my community, although Barcelona is full of them! When I first arrived in Barcelona I didn't know anyone, so I joined some Facebook groups and WhatsApp group chats for people new to the city or with similar interests which helped me find friends amid the pandemic. I feel pretty well integrated into the city; most of my friends are from different parts of the world or Spain, as I've found it quite difficult to make friends with Catalan people. Having lived first in Andalusia where the people are so warm and welcoming, it hasn't been as easy to become friends with the people from Catalonia.
---
---
What are popular areas of Barcelona to live in as expats? And how expensive is Barcelona (if you can give a rough estimate of rent and utilities would be appreciated)
The lovely thing about Barcelona is that all its neighbourhoods all have something unique and interesting to offer. Eixample is great for those who love nightlife and being in the middle of everything, Gracia has tons of artsy corners and a fun, bohemian vibe, Born has amazing bars, Poblenou is quiet and walking distance to the beach… it just depends what is most important to you! The prices for a room in a shared flat can vary greatly depending on the neighbourhood, but you could expect to pay about 400-600 euros with utilities per month for a room. For a studio or small one bedroom flat, if you're in Barcelona city expect to pay at least 1000 – 1500 euros per month.
Do you have any tips (do's and don'ts) for foreigners looking to settle in Barcelona?
Don't come to Barcelona expecting everyone to speak English! Lots of people do, but you'll be treated much better if you make an effort to learn some Castilian or Catalan. There are government supported classes that are either free or very cheap that newcomers are welcome to attend. Do make sure to buy good locks for your bicycle if you decide to buy one, and be aware of the current scams and pickpocket hotspots.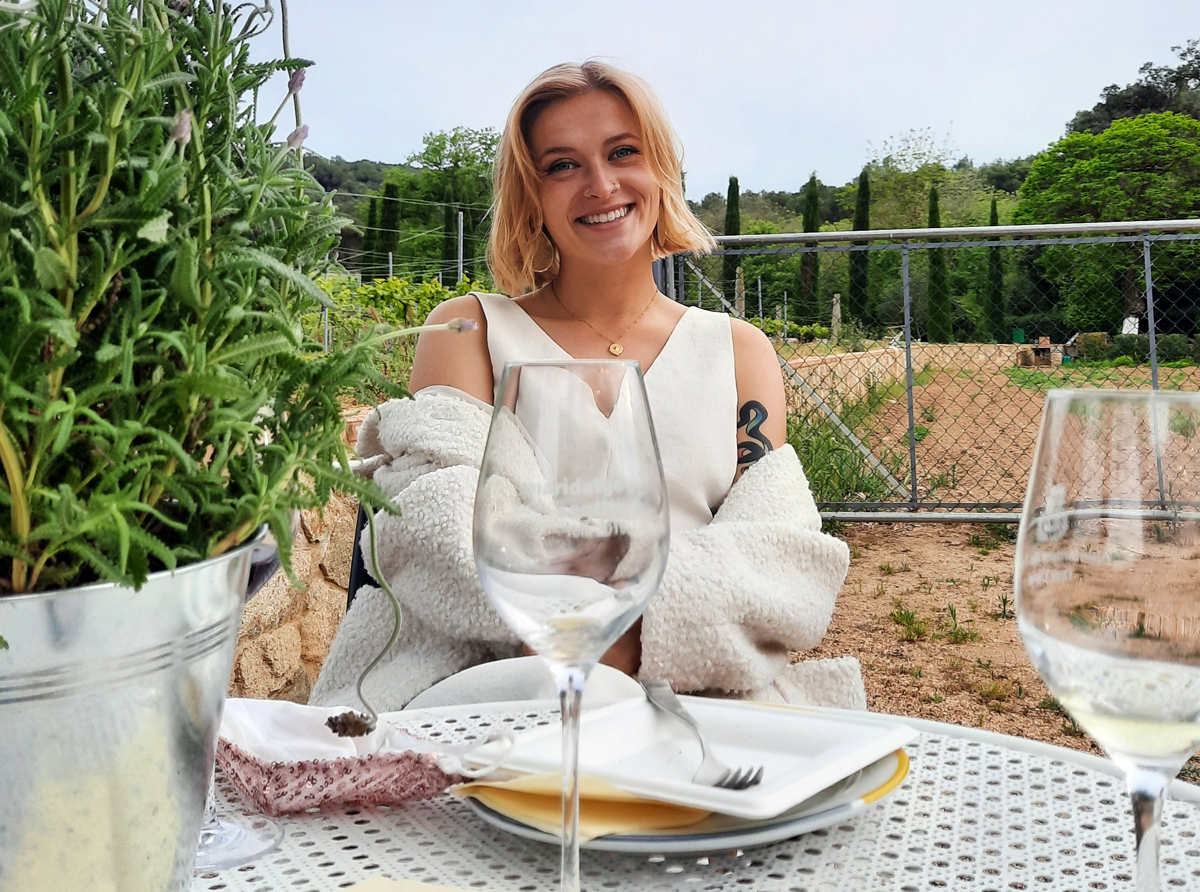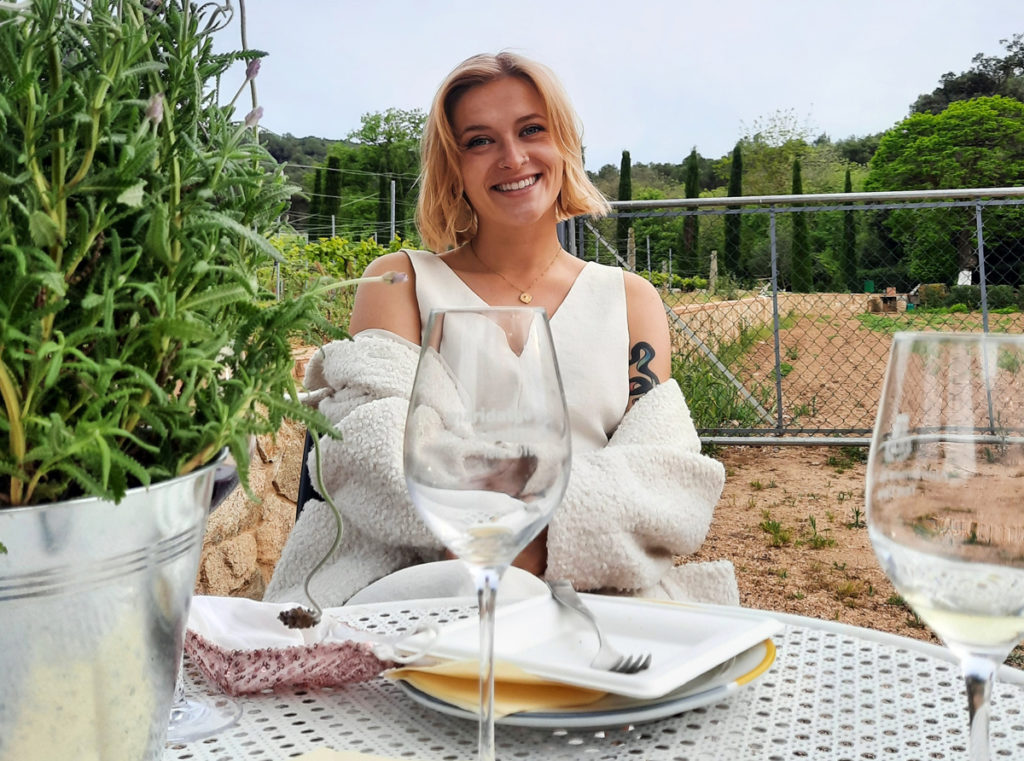 What are your long term plans? Do you intend to stay in Barcelona? Are there other parts of Spain that you prefer to live in? (Bonus question: If you didn't live in Barcelona, where would you want to be?)
I love Barcelona and it will always have a special place in my heart. It would be great to stay in Barcelona, but this country is so beautiful and I feel as though there's so much more I still need to see. If I had to choose to relocate, I wouldn't think twice about returning to Andalusia. However, I recently took a trip to San Sebastian and absolutely loved it! Great for surfing too, and delicious food.
Many thanks to Sarah for this interview!
---
---
Join Our Newsletter
If you haven't subscribed yet and want to get our posts sent to your email, just insert your email address below. It's free!