What's it like living in El Chorro?
Eva lives in a small town best known for one of Spain's most famous adventure destinations – the Caminito del Rey.
In this interview she tells us all about living in El Chorro.
---
Name: Eva Kiselova
Age: 35
Country of Origin: Latvia
Number of years living in Spain: 13
---
Hi Eva! Thank you very much for doing this interview. So how did you end up in Spain?
In 2009 I came to Malaga via European Voluntary Service, worked as a volunteer 11 months in a high school. Then I went back to Latvia to finish University and in September 2011 I came back to Malaga for an internship in CAC Malaga (Contemporary Art Center). I finished the internship, then they offered me a contract for 9months. After that different work and study opportunities came up so I never went back to Latvia.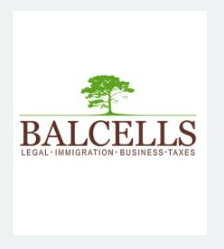 Need help with your immigration needs? Contact Marta at Balcells Group. She handles it all, whether it be a Spanish non-lucrative Visa, Golden Visa, Digital Nomad Visa, Work Visa etc…. More detail here
You mentioned that you previously lived in Malaga City. What prompted you to move to El Chorro?
I moved to El Chorro because of love. I met my boyfriend here and he had a house here so it made sense to live here. Also I really love nature, studied as a hiking guide so moving here was kinda a dream come true.
---
---
I know El Chorro is quite small (I'm surprised to read that it has its own train station). How small is it? And who lives in El Chorro? (are there expats or is it mostly a local town?)
El Chorro is quite a small place it only has around 230 habitants, it belongs to Alora municipality. There are actually quite a lot expats living in the area, quite a lot of them own rental businesses here.
I knew the area has incredible geography and tons of activities. Can you tell us the best things to do in El Chorro?
El Chorro is famous mostly because of 2 things. First one is El Caminito del Rey walk (it gets more than a thousand visitors per day), second is rock climbing. El Chorro has more than 2000 rock climbing routes, the busiest is the winter season, usually from November till end of March. Apart from rock climbing there is lots of hiking routes, mountain biking and you can also see Chorro via horse riding (Mark from El Chorro Horse Riding does really amazing guided tours in the mountains).
Editor's note: Eva takes people on tours, so if you're interested in the Caminito del Rey or visiting El Chorro, contact her on Facebook or Instagram. She'll give you all the info you need and will even help set you up with accommodation. She also does professional massages if you're interested.
What do you do when you're not hiking, climbing and biking Eva?
I love reading books, I also love yoga and I'm a massage therapist. And my passion the last few years has been making a home made healthy creams and butters like peanut butter, almond -coconut cream, hazelnut cream etc.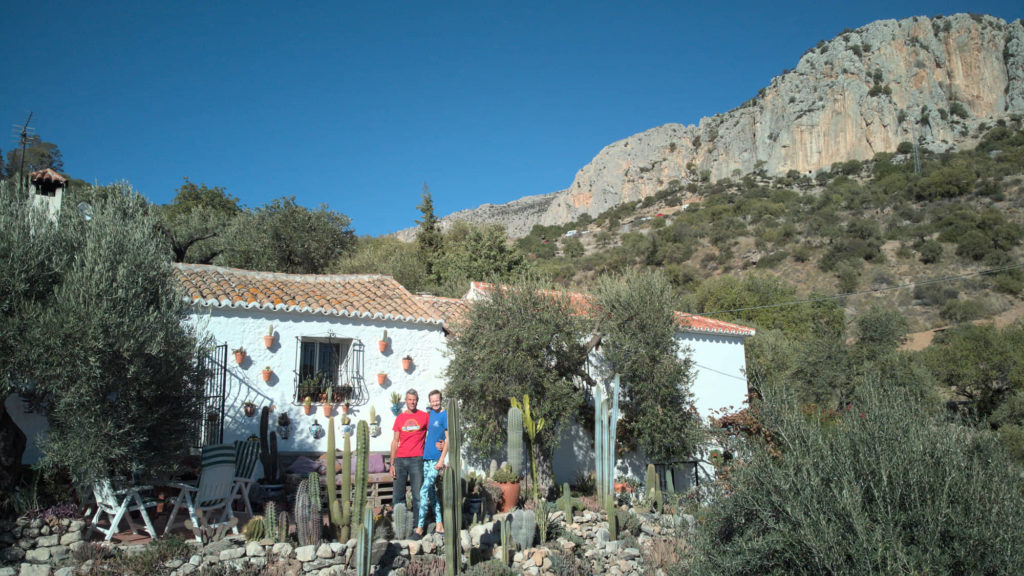 ---
---
Housing. Do you rent or buy? What was it like finding accommodation in El Chorro…and is it substantially more affordable than anything you'll find on the coast?
I was lucky because my boyfriend has a house in El Chorro. He bought it 11 years ago. Right now prices to buy a house in el Chorro are quite high because of the famous Caminito del Rey. But Alora and Valle de Abdalajis are only 20 minute drive away and prices there are not so high. Living in El Chorro for me is more affordable than living in Malaga.
Despite the train station, I imagine you need a car if you live in El Chorro? Do you have any shops? Or do you need to go to Álora for your shopping?
There is a small shop in el Chorro, but its quite pricey. We do shopping once a month in Alora. Alora is only a 20 min drive away and it has everything. It depends where in Chorro you live but the car is quite useful even though you can also get to Alora with bus. Chorro is definitely not a place for someone who loves going out a lot as there are only few places to go out for drinks or food.
---
---
Where do you see yourself in 5 years? Do you think you'll still be in El Chorro?
Yes, I think I will still be here. Even thought it is a really small place , I love living here because of the nature and also the local community is really nice.
Can you summarize your 13 years in Spain Eva? Highlight, lowlights, challenges…Would you change anything at all?
This time in Spain has been very interesting, I wouldnt change anything, except to move to Chorro earlier. I enjoyed living in Malaga too, but Chorro definitelly has my heart. It's a perfect place if you like nature and are a climber.
Editors note, Feb 2023: I was shocked to hear that Eva died from cancer. I didn't know Eva but in my communications with her she came across as a gentle, kind person with a love of nature. Very sad hearing this.
Join Our Newsletter
If you haven't subscribed yet and want to get our posts sent to your email, just insert your email address below. It's free!