Tapas at Dolores El Chispa (Nerja)
If you're looking for a local's Tapa bar that specializes in Seafood, then Dolores El Chispa is a good place. Located down the street from La Puntilla, Dolores El Chispa has a whole different vibe.
Dolores El Chispa is more chaotic, louder, service a bit less consistent. They could do a better job of cleaning tables. And because the bar section (where they serve tapas) is outdoors, you'll most likely have to deal with cigarette smoke. Those are the negatives. Unlike la Puntilla, you don't get to choose your tapas here – they choose the tapa that you get with your drink.
The positives of Dolores El Chispa: Tapas (all seafood) are very good and generous and the tapa you get will be different with every drink. The cañas of beer are big, and the place has that fun, local vibe. It's also quite inexpensive.
We had 3 rounds of Tapas. Some photos
---
---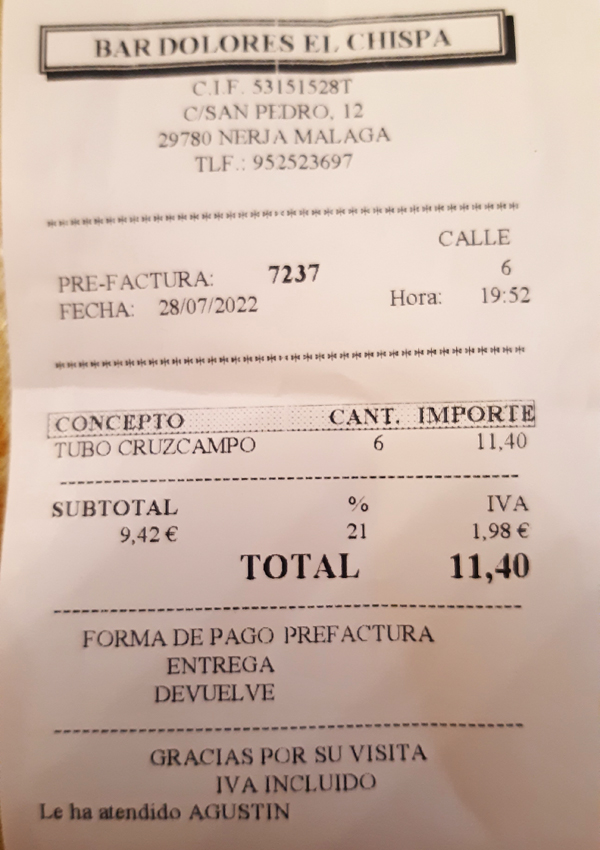 ---
---
I should mention that Dolores El Chispa also has a very large restaurant section which attracts both locals and tourists. The seafood looks fresh and fabulous. Reviews on Trip Advisor are excellent and prices are good. We're come here for a meal one day.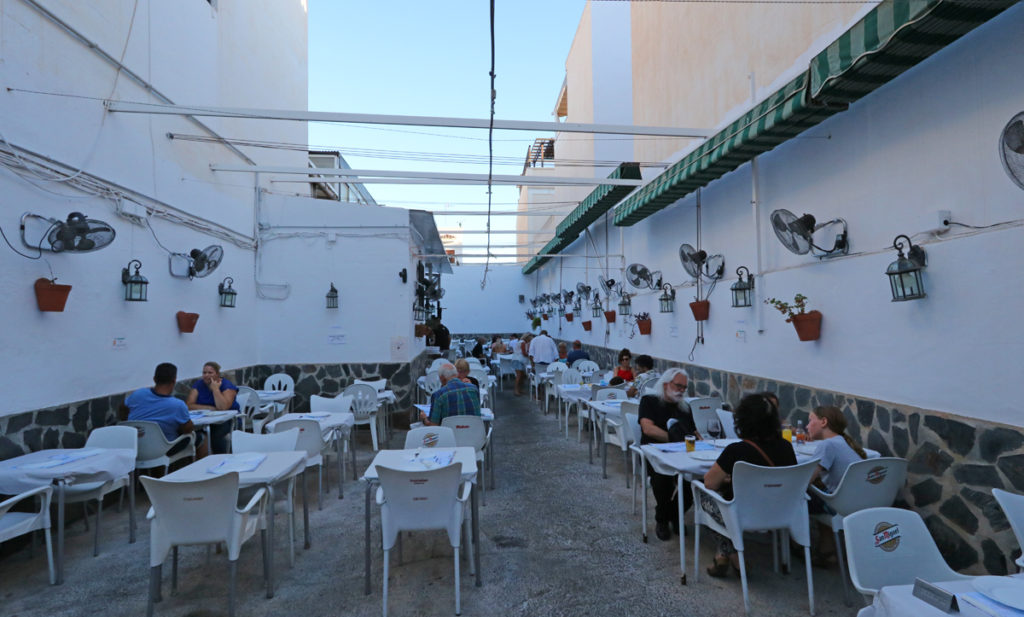 ---
---
What we really like about Dolores El Chispa? It's the local vibe. This isn't some pricy downtown restaurant where you'll end up disappointed by the food – it's a good, authentic place with the fried fish that Malaga province is known for (and all at reasonable prices).
Dolores El Chispa
Calle San Pedro 12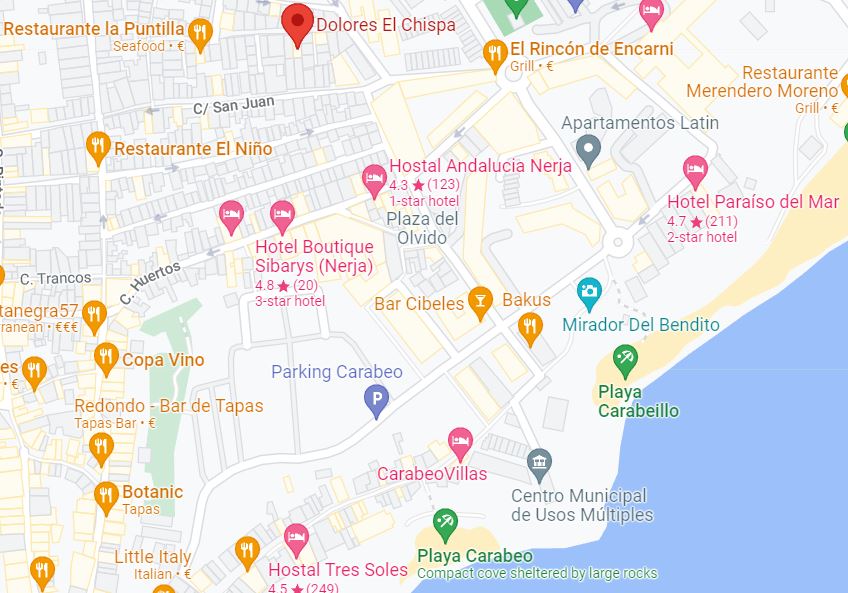 Join Our Newsletter
If you haven't subscribed yet and want to get our posts sent to your email, just insert your email address below. It's free!