Tapas at Redondo Bar (Nerja)
Sitting on Calle de la Gloria in the heart of Nerja, Redondo is one of the best-known tapas bars in town. It is right next to Sevillano (where we went for tapas a few weeks ago) as well as El Pulguilla (one of our favorite tapas bars in Nerja).
Being on what is the main bar street in Nerja, the outside bar tables at Redondo are pretty much always occupied. When we arrived (around 6:30 pm on a Thursday evening) there was no available seating outside. But the inside is very nice and with the large windows facing the street being open, the inside has just as much character as the outside.
In case you don't know how it works: you get one free tapa with every drink. And at Redondo (like many of the bars in Nerja) you can choose the tapa you want.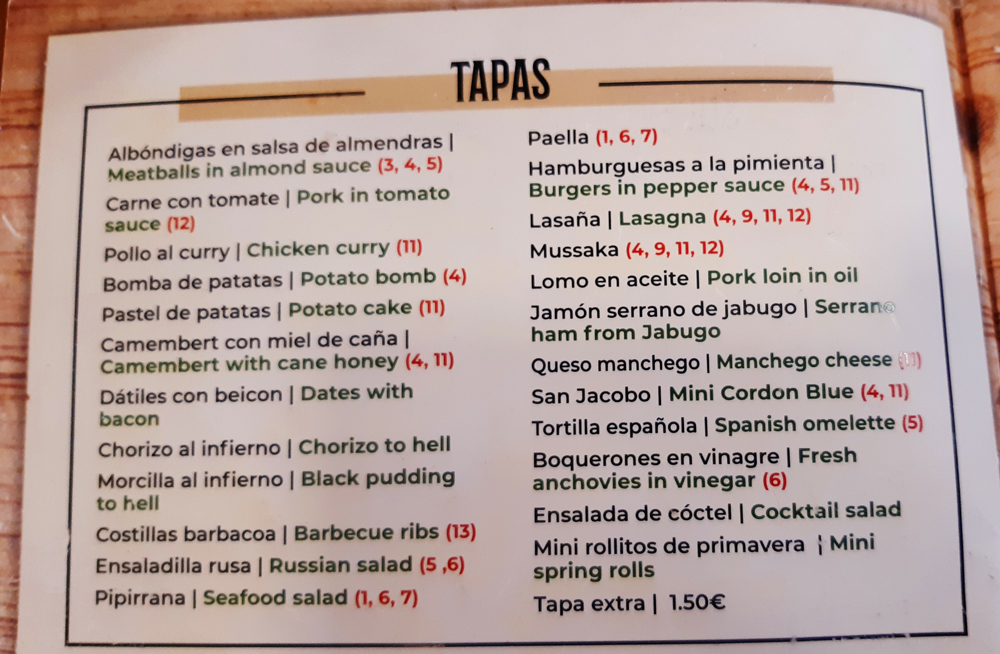 ---
---
Tapas are listed on the 1st page of the restaurant menu. And there's a lot of variety. 24 different kinds of tapas in fact. It reminded us somewhat of Sevillano in that many of the tapas are not what one would call traditional tapas: they have for example mini spring rolls, Mussaka, Lasagna, Chicken curry…One thing we didn't see was the traditional fried fish that you see in many other tapa bars (sardines, prawns, cod etc). Redondo does have something unique though – a selection of flaming tapas where the meat is cooked right in front of your face. I had the "Chorizo to Hell" where the sausage cooked right in front of me.
On this visit we had 3 rounds of Tapas (ie. 6 drinks/6 tapas between the two of us). Some photos.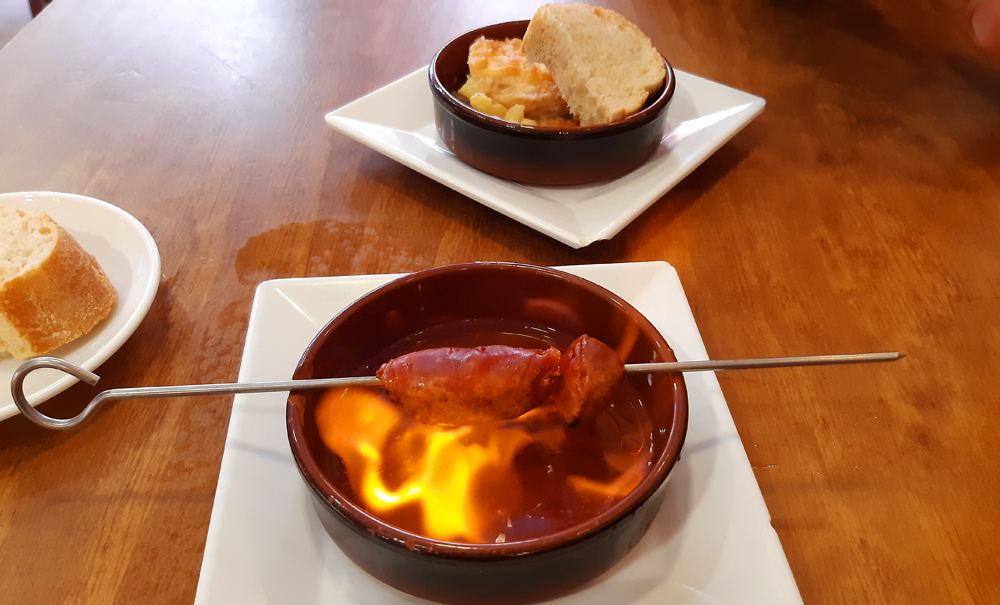 ---
---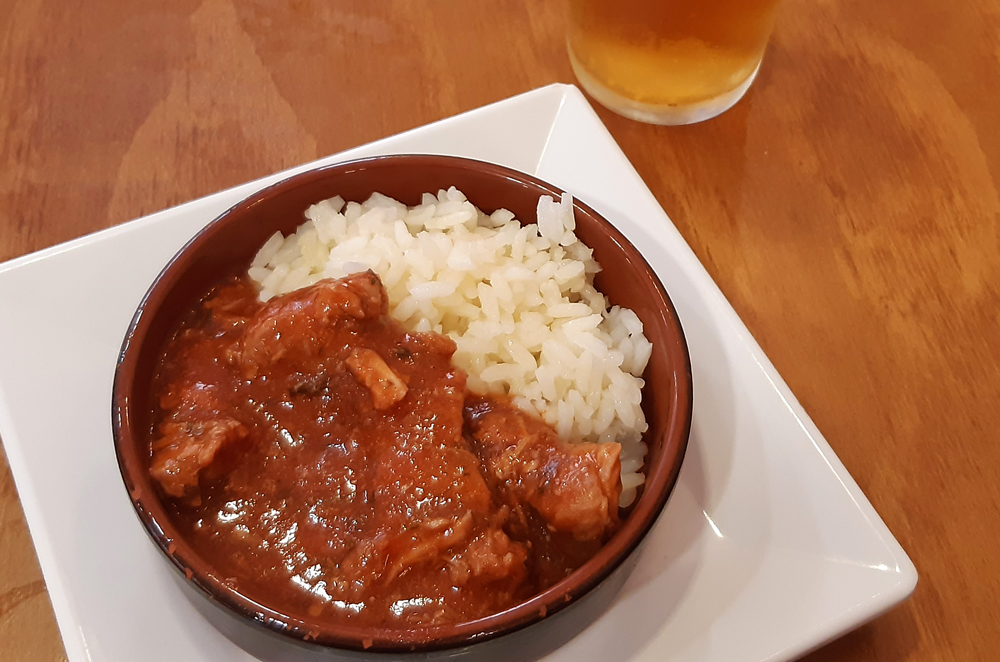 ---
---
The verdict?
As a meat eater I liked Redondo a lot better than Lissette. My "Chorizo to Hell" was excellent and was my highlight. The "Pork in tomato sauce" was also very good and plentiful.
As a vegetarian Lissette liked hers less. The Potato cake (which the Spanish do so well) was only ok. The mini spring rolls were tasty. The "Potato Cake" had, as we found out, a meat filling (I ended up eating it. Very good). It would have been good if the menu had indicated the meat filling.
The Cañas (glasses) of beer were good-sized. I remember complaining that those at Sevillano seemed too small. At Redondo they were a bit more generous.
Quality of service depended on the server and ranged from unfriendly to very friendly.
Overall I liked Redondo more than Lissette. I felt I got good value for my tapas.
The Cost? Just like at Sevillano we had 6 drinks/6 tapas and just like Sevillano the bill came out to 12.60 Euro. Excellent.
Summary: A fun and lively place on a popular street. Good for people watching. As Lissette describes it: "Redondo is in the Bermuda Triangle of tapas and fun in the old town". And it has tons of different tapas so you'll never have to eat the same thing twice.
C. de la Gloria, 10, Nerja
---
---
Join Our Newsletter
If you haven't subscribed yet and want to get our posts sent to your email, just insert your email address below. It's free!