We've been enjoying our quest to find the best Tapas bar(s) in Nerja. After visiting La Puntilla, Dolores El Chispa and El Pulguilla, our next Tapas experience was at Sevillano.
Sevillano is popular all over Nerja. Besides the restaurant on the corner of Calle Gloria and Calle Almirante Ferrandiz (their main restaurant in the center of Nerja), they have restaurants on Calle Huertos and Calle El Chaparil as well as Volks Bar (a Rooftop bar which we covered here). They've been expanding quickly.
Our Tapa experience was at the main restaurant, Restaurante Rincón del Sevillano. It's always busy so we were lucky to see an empty table*.
*As with all the Tapas restaurants, try to show up before 8 pm. We've gotten a table each time. By 8:30 people are waiting for the next available table…
Like most of the other Tapas restaurants we've gone to so far in Nerja, Sevillano lets you choose your tapa. What struck us though is that their Tapas Menu is a little different than most of the other Tapas we've tried so far (Pork ribs, Pork Stroganoff, paella for example are tapas that you won't find on most Tapa Menus).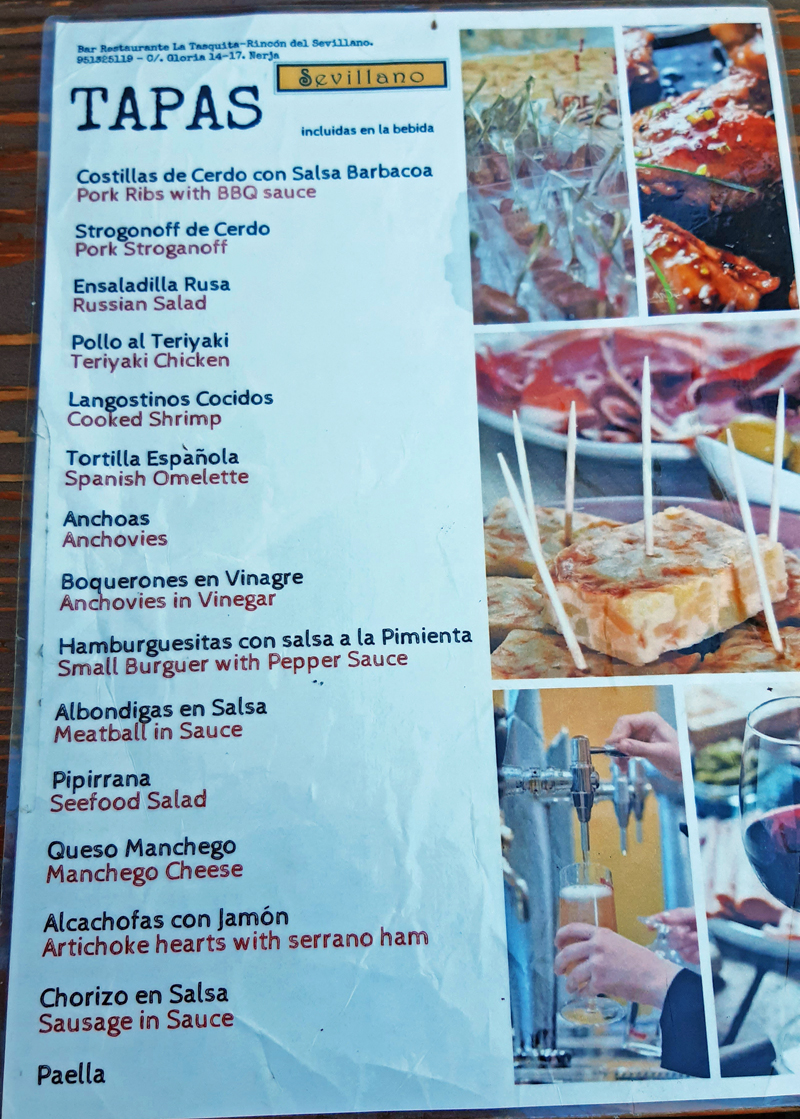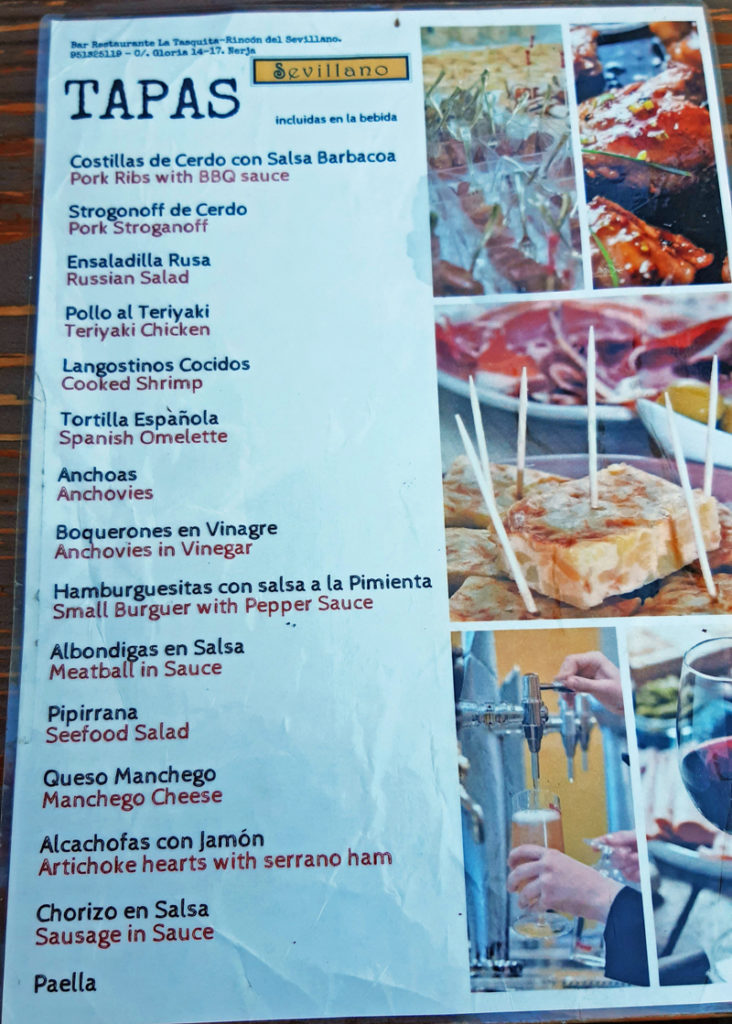 ---
---
As with all the other Tapas restaurants, you get 1 free tapa with every drink. In our case we stuck with cañas (a caña is a glass of beer).
We ordered 3 rounds of Tapas between the 2 of us (ie. 6 Tapas).
Photos: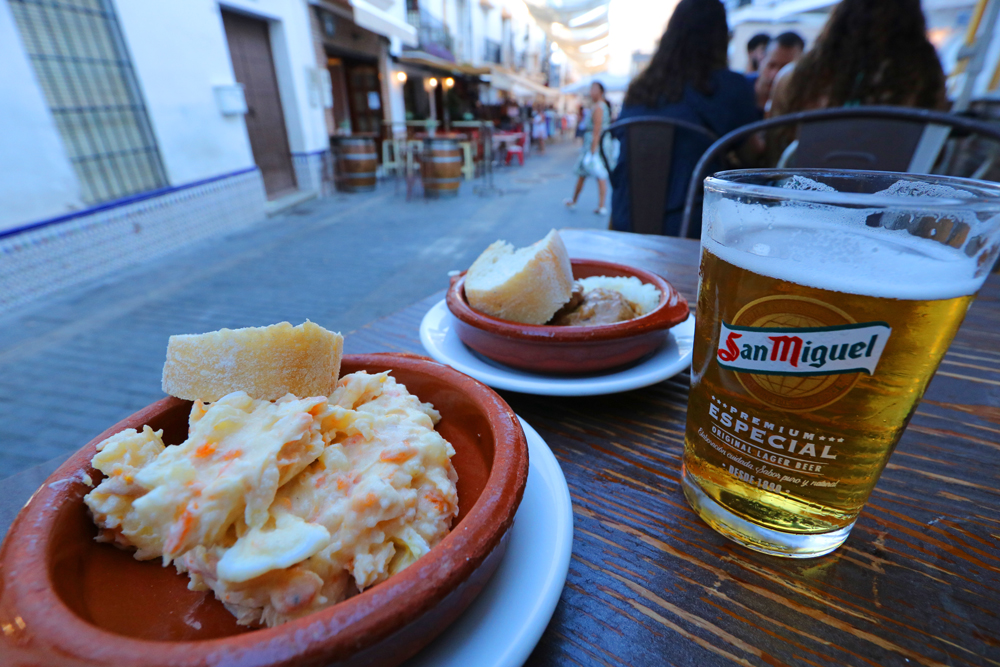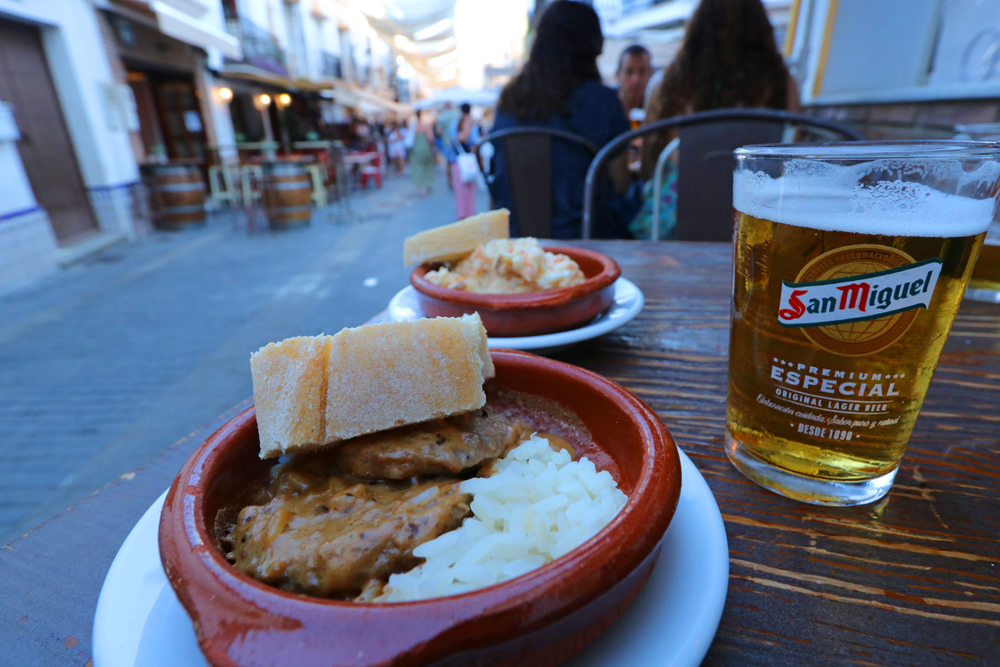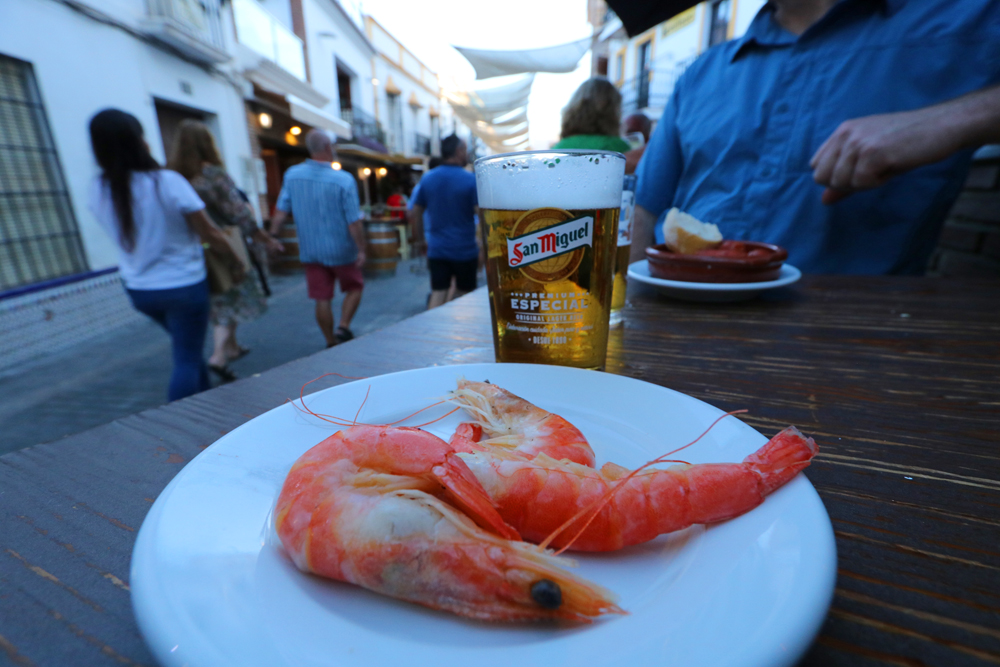 ---
---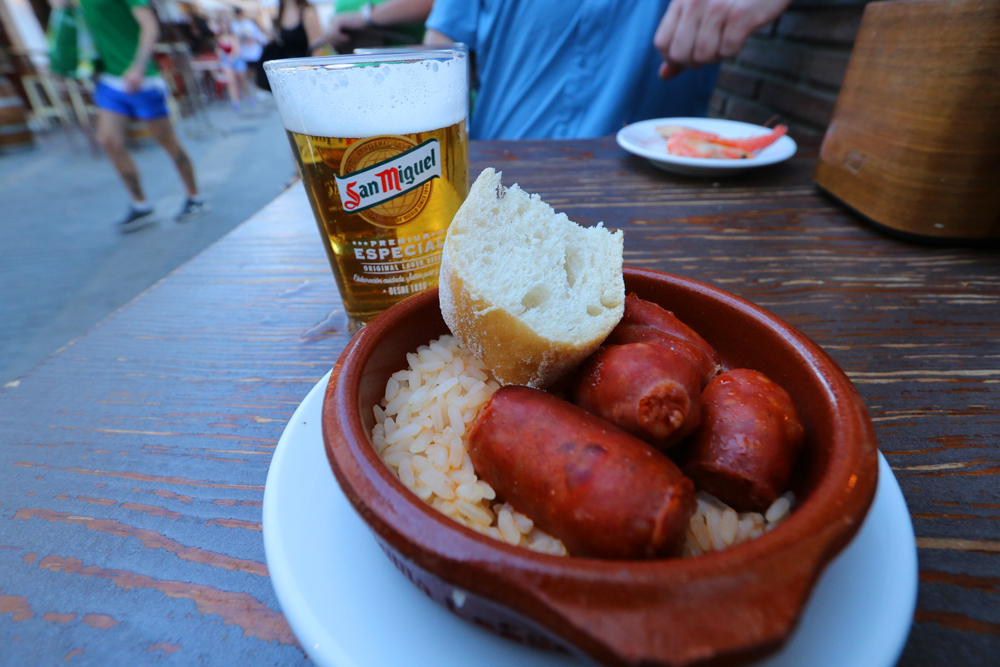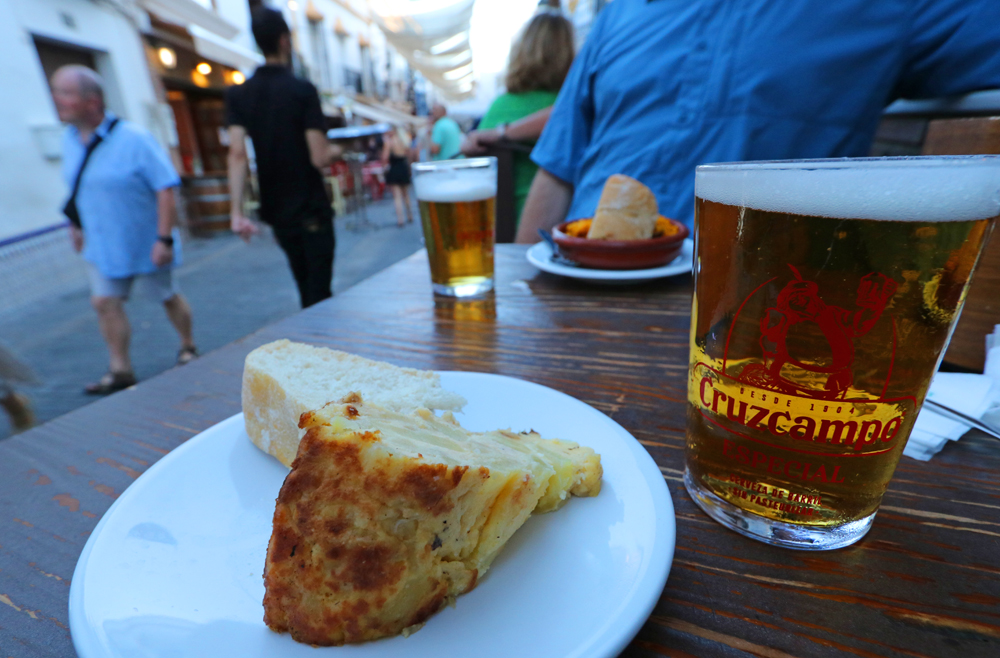 ---
---
What we thought of the Tapas? They were good-sized. My meat dishes all came with rice and bread. So you won't go hungry. Beer glasses were smaller than other places we've been (which Lissette didn't have issues with because she's a slow drinker. I on the other hand am a chugger so I felt a bit short changed 🙂 )
Service was fast and friendly.
Between the fast service and small beers, we weren't at Sevillano a long time.
Like El Pulguilla (which is about 50 meters down the street), one of the fun things about Sevillano is its location in the heart of the action.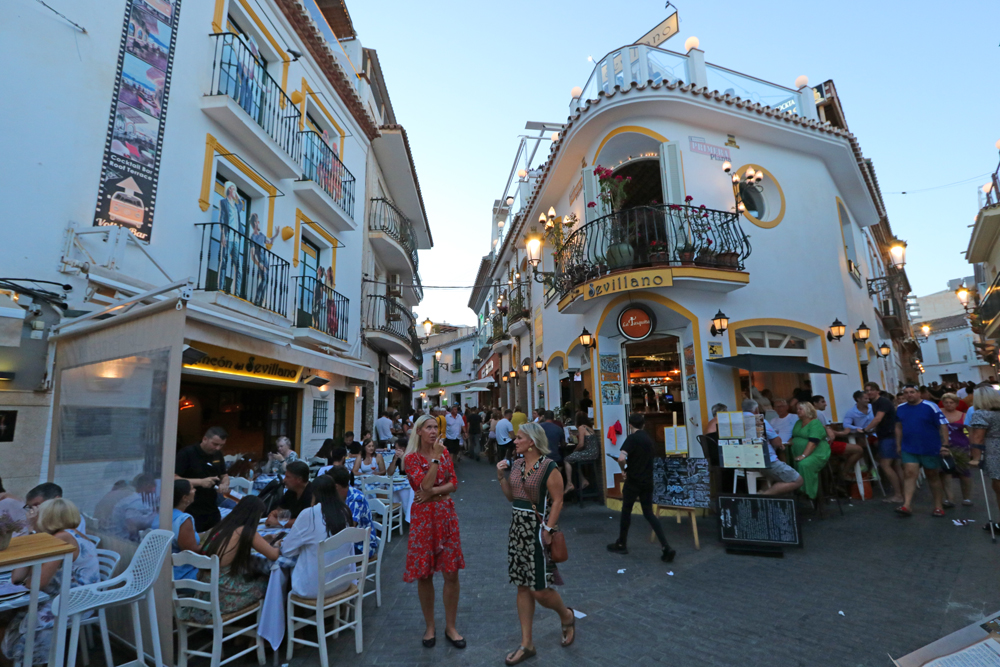 Cost: Our 6 beers/tapas came out to 12.60 Euros which is in line with all our other Tapa experiences. Very good value.
Summary: A fun, lively place. I imagine it's a great place to go you're a bigger group.
C. de la Gloria, 14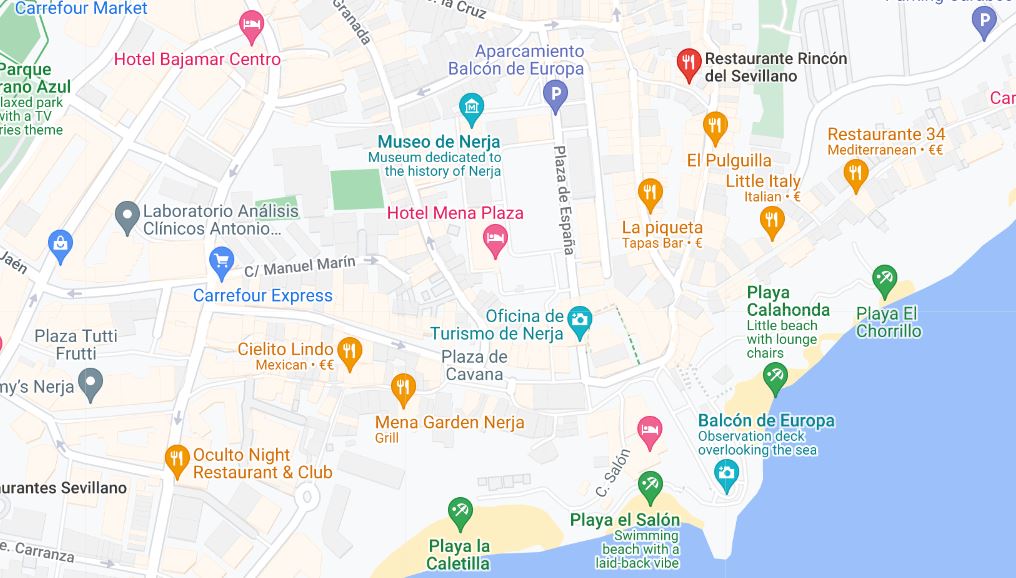 ---
---
Join Our Newsletter
If you haven't subscribed yet and want to get our posts sent to your email, just insert your email address below. It's free!