The Best Bars in Nerja?
Nerja has tons of bars and the "best bars" is subjective. But in this post I'll tell you what I think are the best bars in Nerja.
Note: I've highlighted different types of bars (Irish bars, Sports bars, a couple of rooftop bars, a bar with live music). I'm leaving out the best "tapas" bars. That's a post on its own.
Our favorite bars in Nerja (in no particular order):
1. Irish Annie's
You'll find several Irish bars on this list – Nerja has always had a lot of Irish visitors and expats so you'll find lots of Irish pubs. Which is great, we love Irish pubs.
Of all the Irish pubs, Irish Annie's is our favorite. The pub is very cosy with a nice vibe. There's also quite a lot of seating outside. And Ann is friendly and welcoming which seems to affect the general mood of the place – we always seemed to strike up a conversation with strangers in Irish Annie's.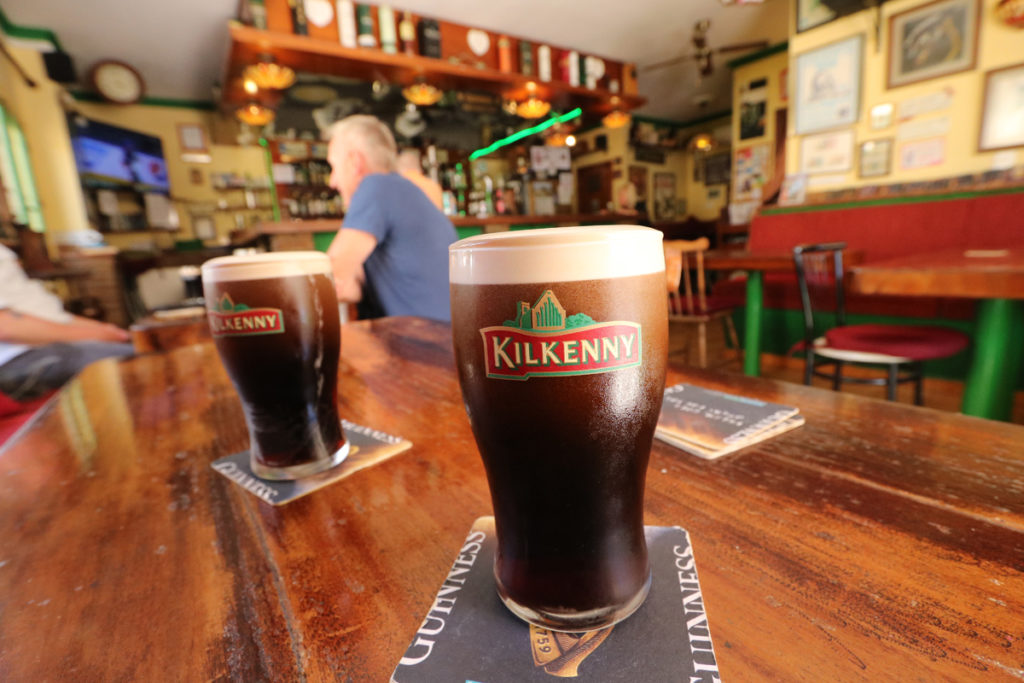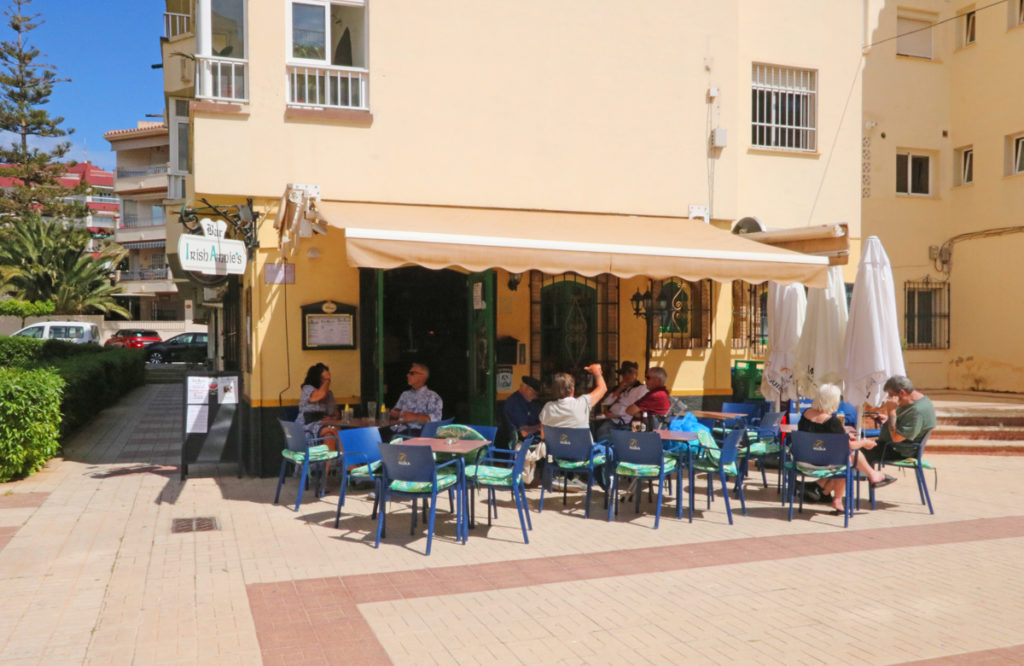 A popular place both among Expats and tourists from nearby hotels.
---
---
2. RnR Bar
RnR is a large sportsbar that came up in our neighbourhood a few years ago. Our first visit was to watch the World Cup. It was the perfect place for that, with lots of TV sets and many eating options (Sandwiches, wraps, burgers, snacks like onion rings and Patatas Bravas…). They even have a pool table.
VERY friendly staff, fast service…it quickly became one of our favorite bars. And the owners are British, not Irish (they don't have Guiness on tap…but they do have it in cans)
There was a nice article on the bar and its owners in the news.
---
---
3. Volk's Bar
Our favorite of the rooftop bars in Nerja, Volk's bar is at the busiest intersection in Nerja (the junction of Calle del Almirante Ferrándiz and Calle de la Gloria). It's a great place to enjoy the views of the mountains and the busy intersection below.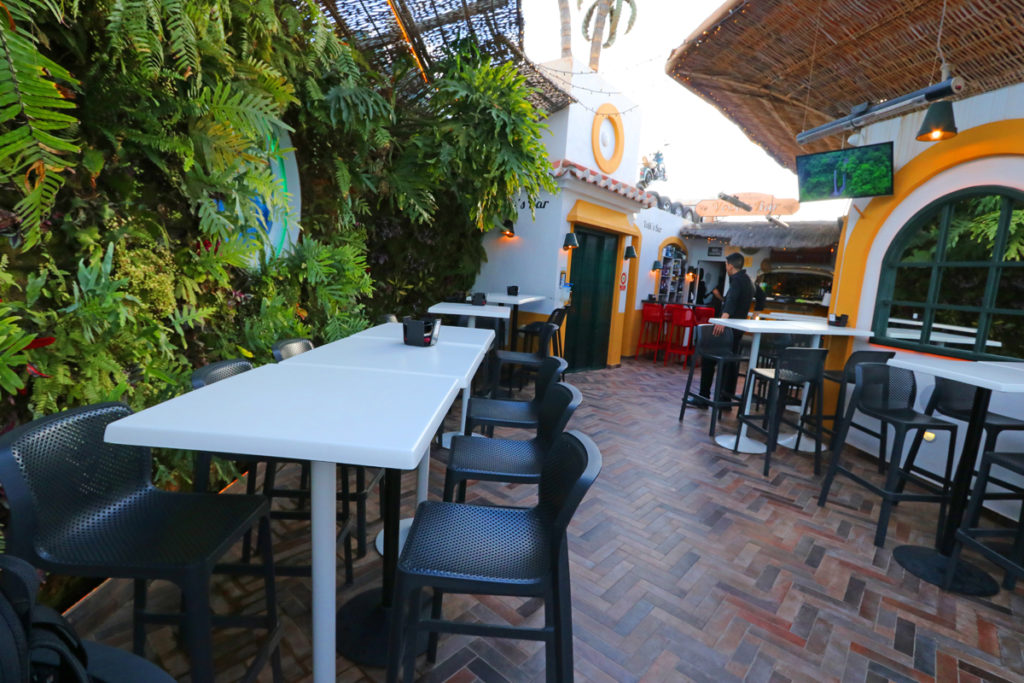 They make great cocktails at Volk's bar. They're not inexpensive (around 6.50 Euros) but the bartender is generous with the alcohol. We especially liked the Margaritas.
This is mostly a place for tourists. But we enjoy coming here for a special occasion.
---
---
4. Anchor Bar
A small neighbourhood Irish pub near the Parador, we like this place for the easy-going vibe, the multitude of TV sets (making it a good place to watch a game) and the Guiness on tap. Friday nights are curry night.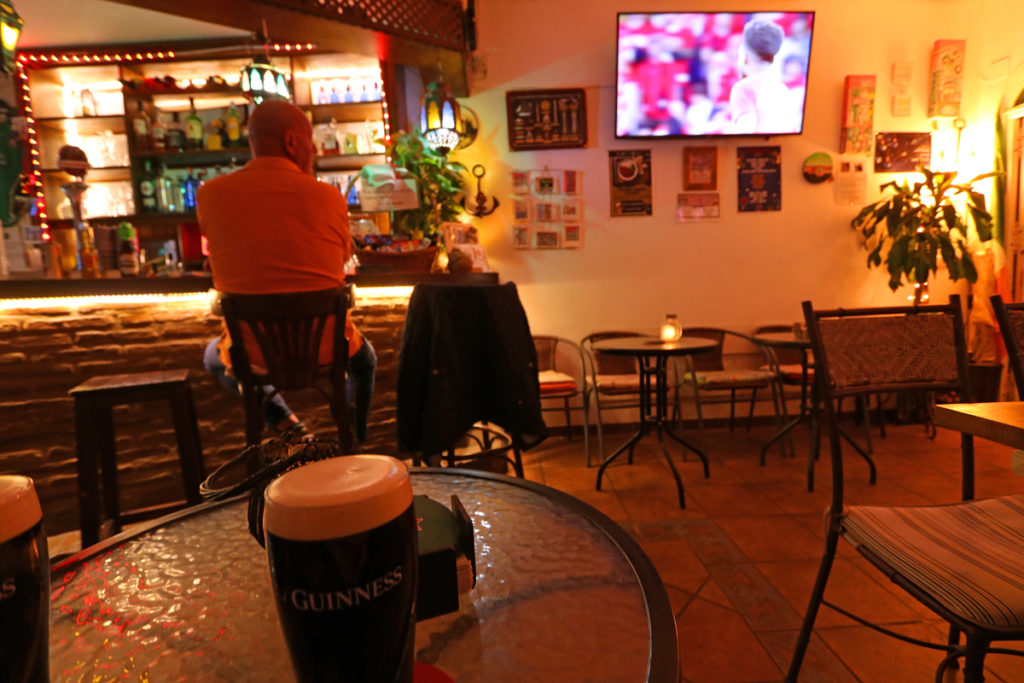 We've read on reviews that the owner is grouchy – we've only been here a couple of times and didn't experience that at all.
Anchor Bar mostly caters to the Expat crowd with most of the patrons being regulars.
---
---
5. Busker's Bar
Another Irish bar with all the usuals: Guiness on tap, a nice atmosphere, friendly service and lots of TV sets for sports events. But what makes Busker's stand out is their live Irish music which they seem to have most nights.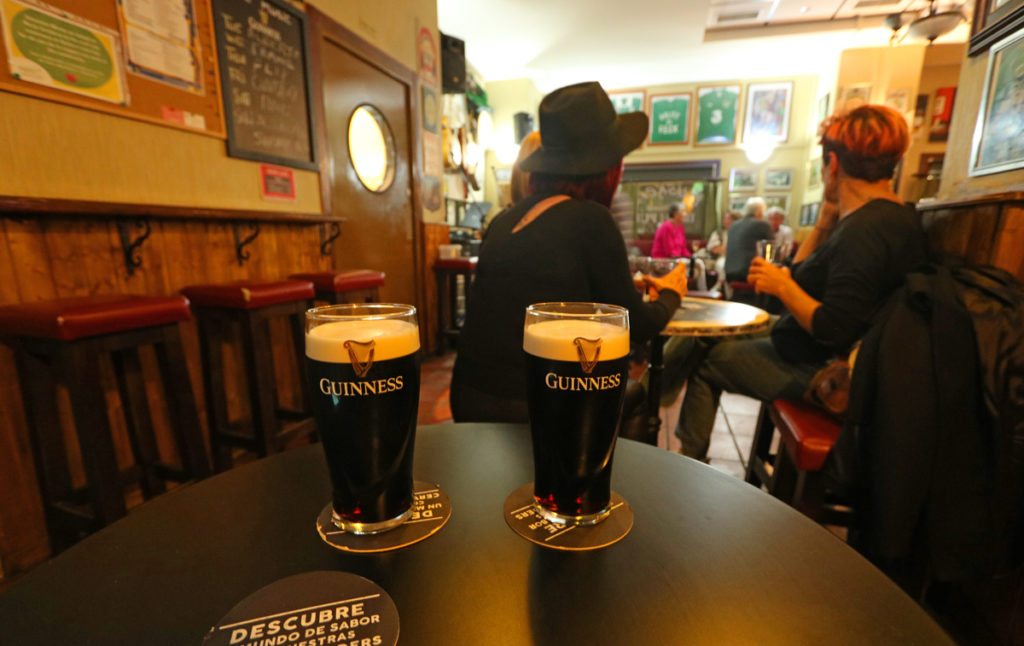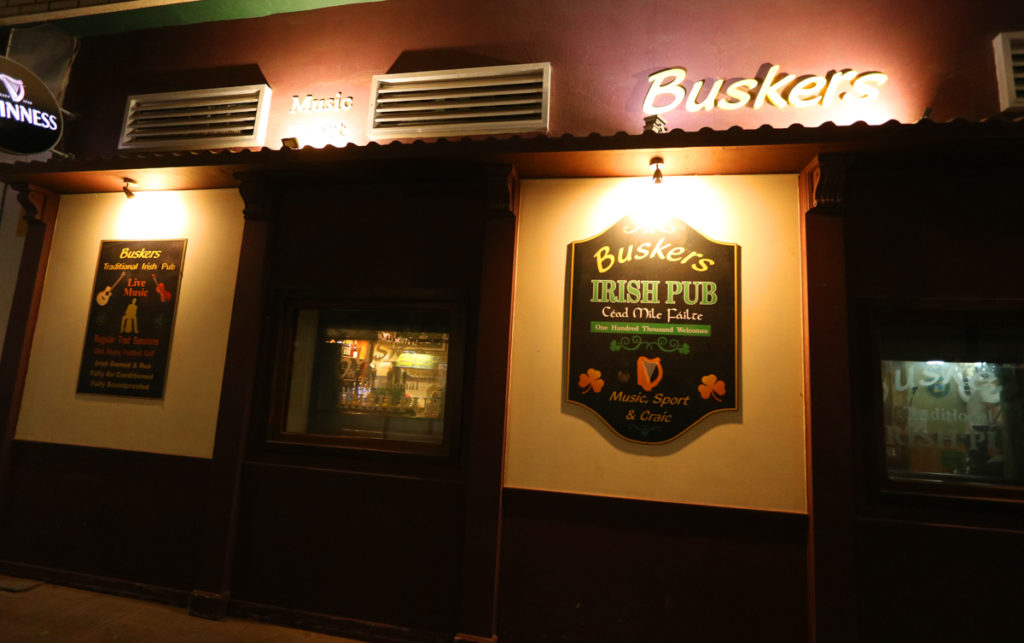 We've been here a couple of time and this bar seems to bring different people, including Spanish coming for the Guiness and music.
Note: a backup for live music is Fitzgerald's 2 which is close by.
---
---
6. Buddha Bar
Just like Volk's bar, this large rooftop bar caters mostly to tourists. Lots of good-looking people dressed up for an evening out. It's a spiffy place with a cool vibe.
The views are good and the cocktails excellent (although not cheap). Just like Volk's a place to come for a special occasion.
As I say, there are lots of bars for different occasions in Nerja. What's your favorite?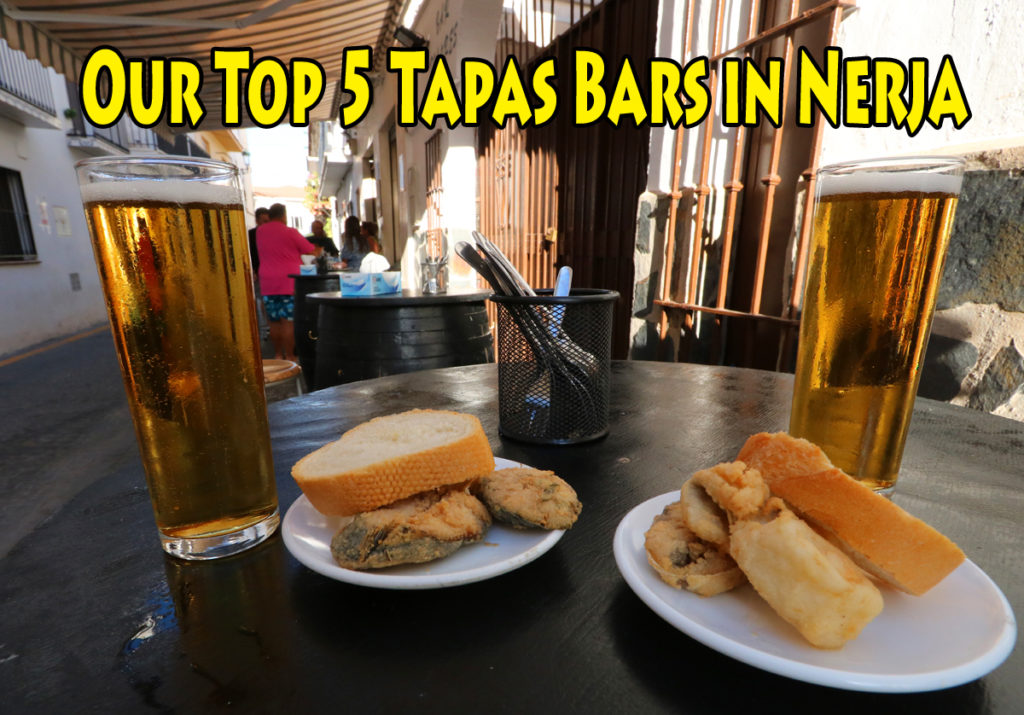 Join Our Newsletter
If you haven't subscribed yet and want to get our posts sent to your email, just insert your email address below. It's free!