Torre del Mar – the most beautiful beach on the Costa del Sol?
I have to admit we were surprised by Torre del Mar.
Torre del Mar is a town and seaside resort about 45 minutes (by bus) east of Malaga. It's part of the municipality of Vélez-Málaga.
What people should know: Torre del Mar and the city of Vélez-Málaga are separated by about 4 ½ km. Torre del Mar is on the coast and is a beach resort popular with tourists and expats… Vélez-Málaga is inland and a 'real' city, the capital of the municipality of Vélez-Málaga (and the comarca of Axarquía ) and a city with some interesting historical highlights (I'll cover that in another post). I've previously written about Torrox which is in a way similar because Torrox is also separated into 2 parts: Torrox Costa (the seaside resort) and Torrox Pueblo (the inland town). The difference when it comes to Torre del Mar and Vélez-Málaga is that both are bigger and getting between the two is much easier.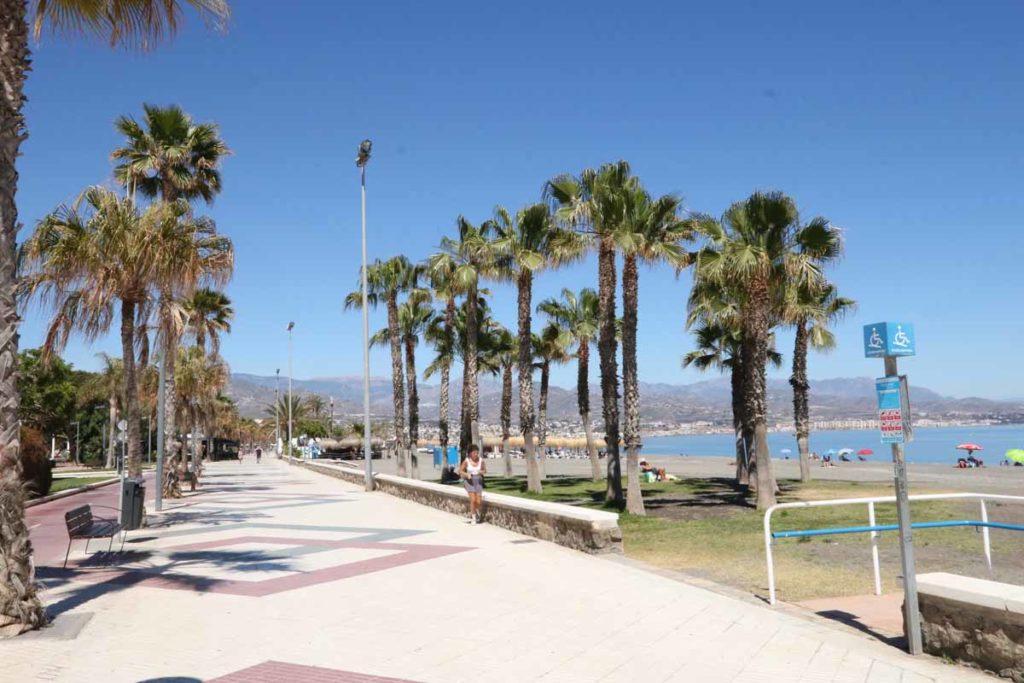 ---
---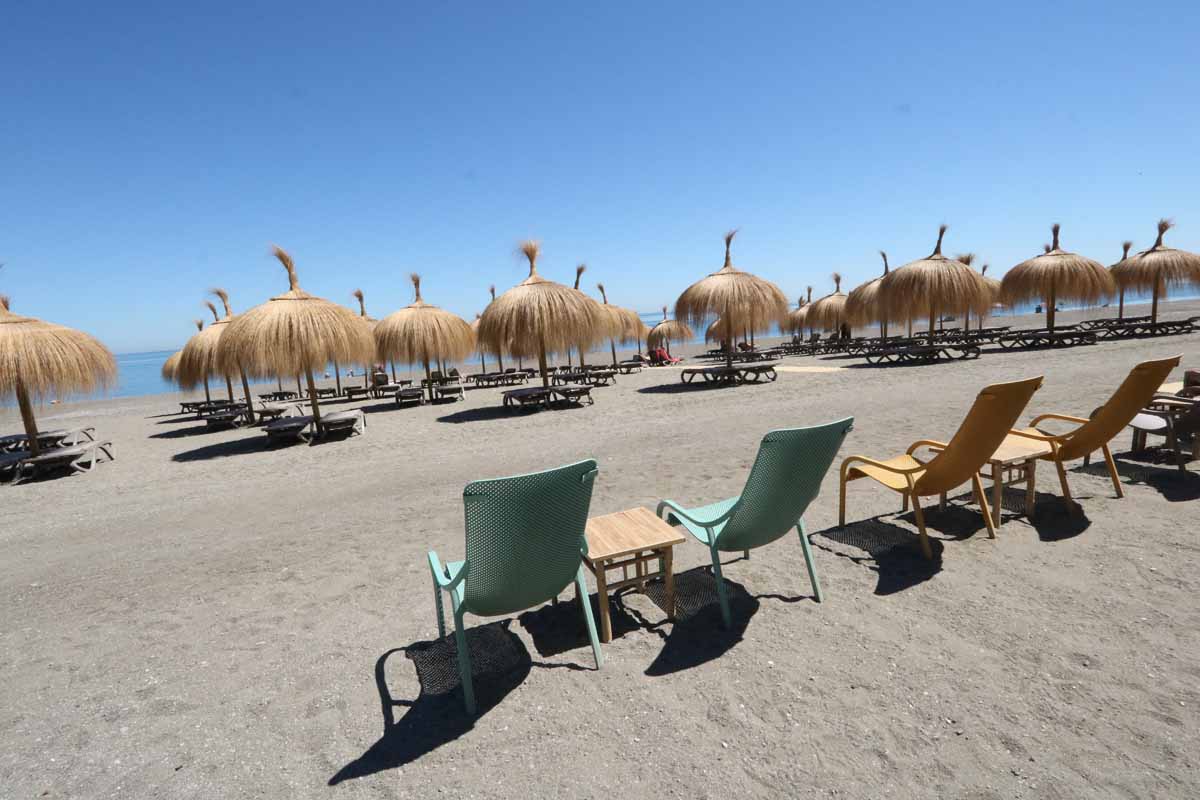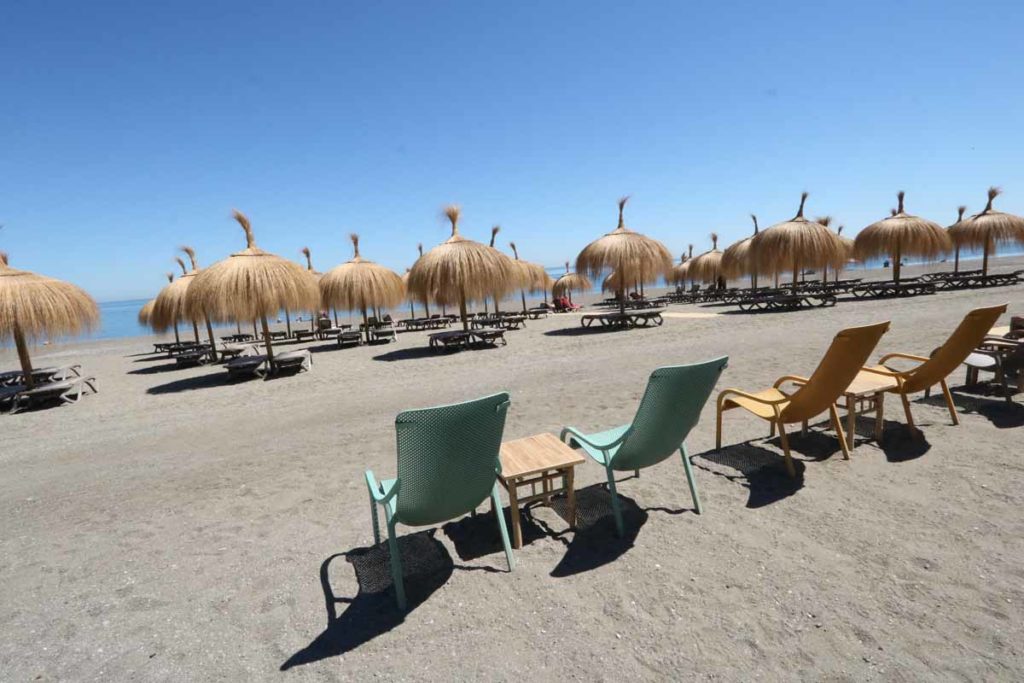 Getting to Torre del Mar: Torre del Mar is a stop for almost any bus going east from the city of Malaga. You can usually get here in about 45 minutes. It's also about halfway between Malaga and Nerja (the last town on the Costa del Sol heading east) so getting here from Nerja also takes about 45 minutes.
If coming/going to Vélez-Málaga, there are city buses every 15 minutes during the week, every 30 minutes during the weekend.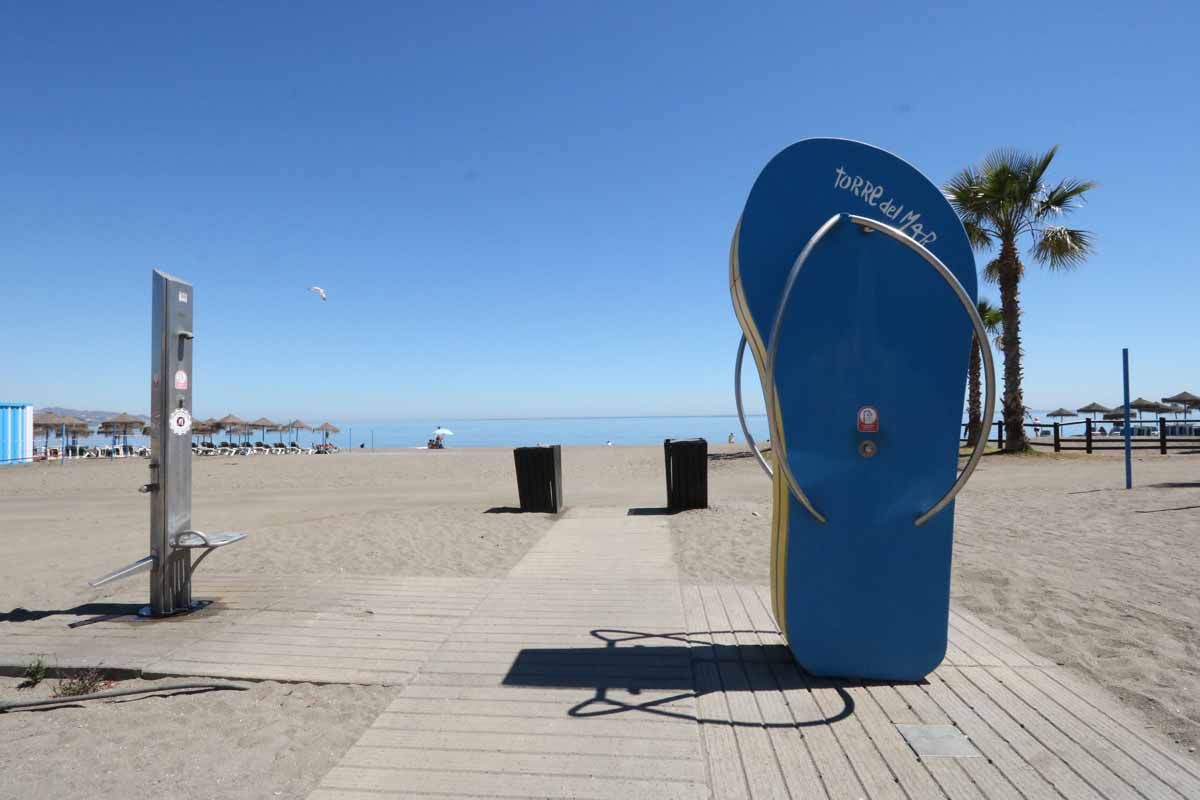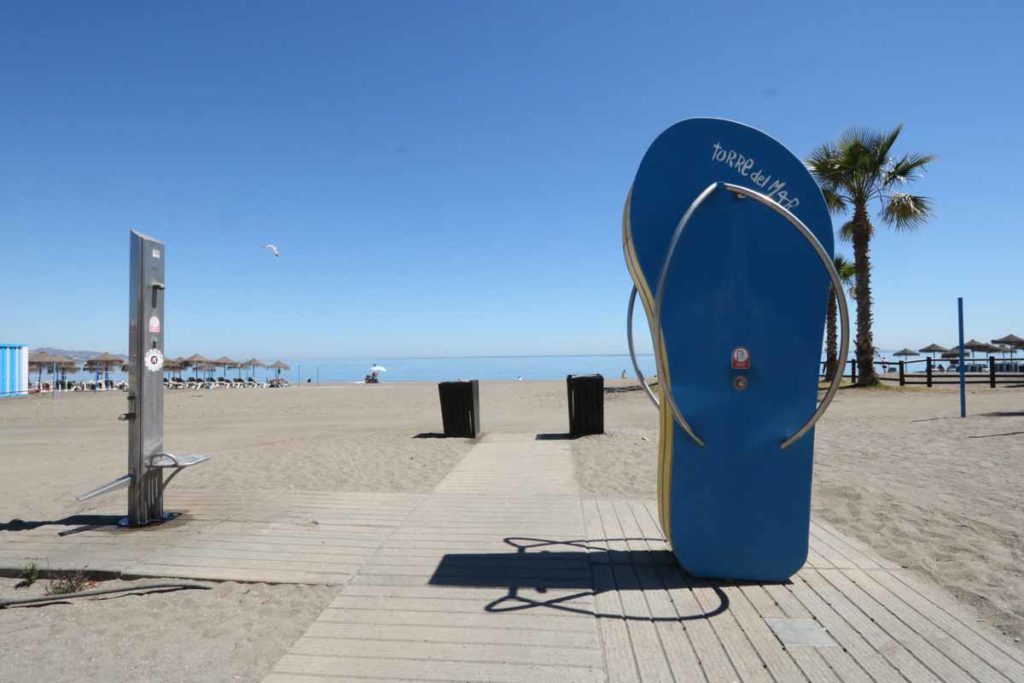 ---
---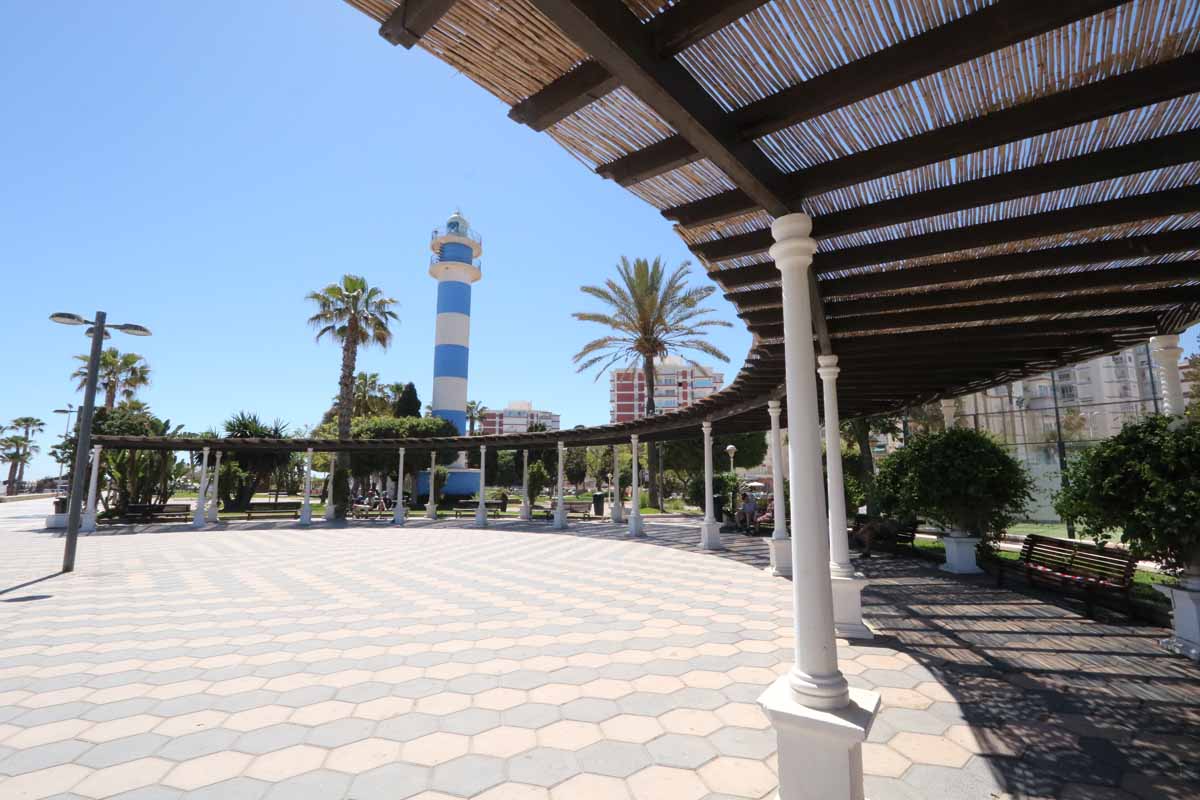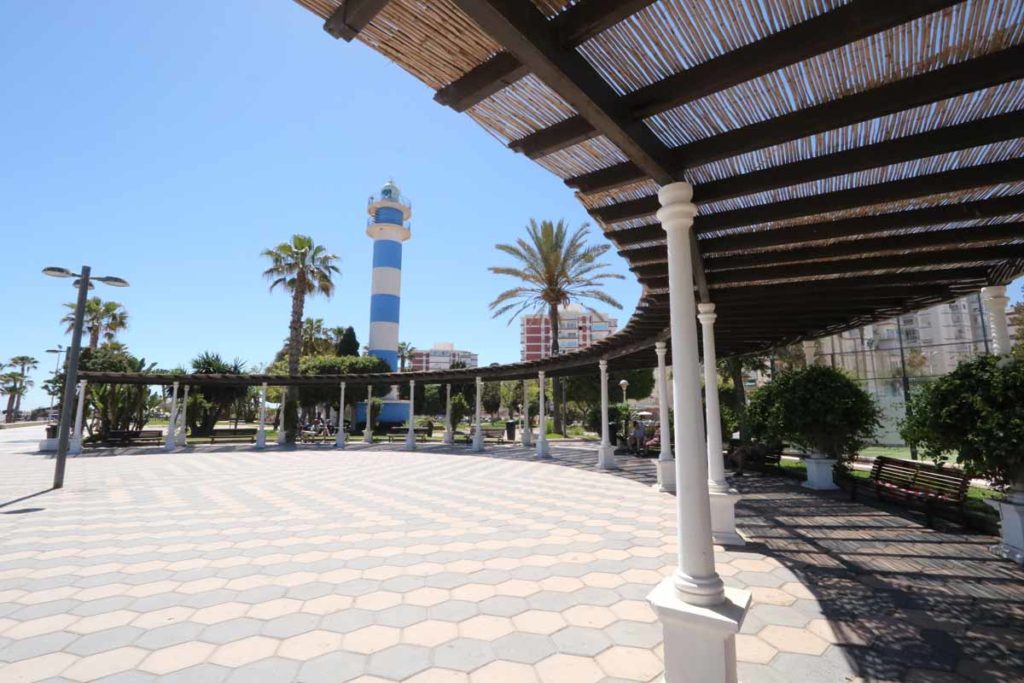 What to See and Do in Torre del Mar
There's honestly not that much to do in Torre del Mar. We've come here in the past for some administrative work (there's a Foreigner's office in Torre del Mar) and some shopping (the 'El Ingenio" shopping center is one of the largest in the region). Across from the shopping center is the Aquavelis waterpark which is popular for those with kids.
Rather, it is the seaside promenade and beaches that make Torre del Mar unique.
Torre del Mar has the best seaside promenade we've seen to date on the Costa del Sol. It is 3 km long, a long and beautiful promenade where you can walk, jog or ride a bike (there's a dedicated bike path). There are restaurants and bars where you can drink and watch the world go by. There are children's playgrounds for the kids.
The beach is wide and has all the facilities (including the cleanest bathrooms we've ever seen on a beach). There are areas with palm trees where people lie in the grass with their dogs.
The views of the mountains down the coast are spectacular.
We were actually blown away by it all. And I have to say it was all immaculately clean.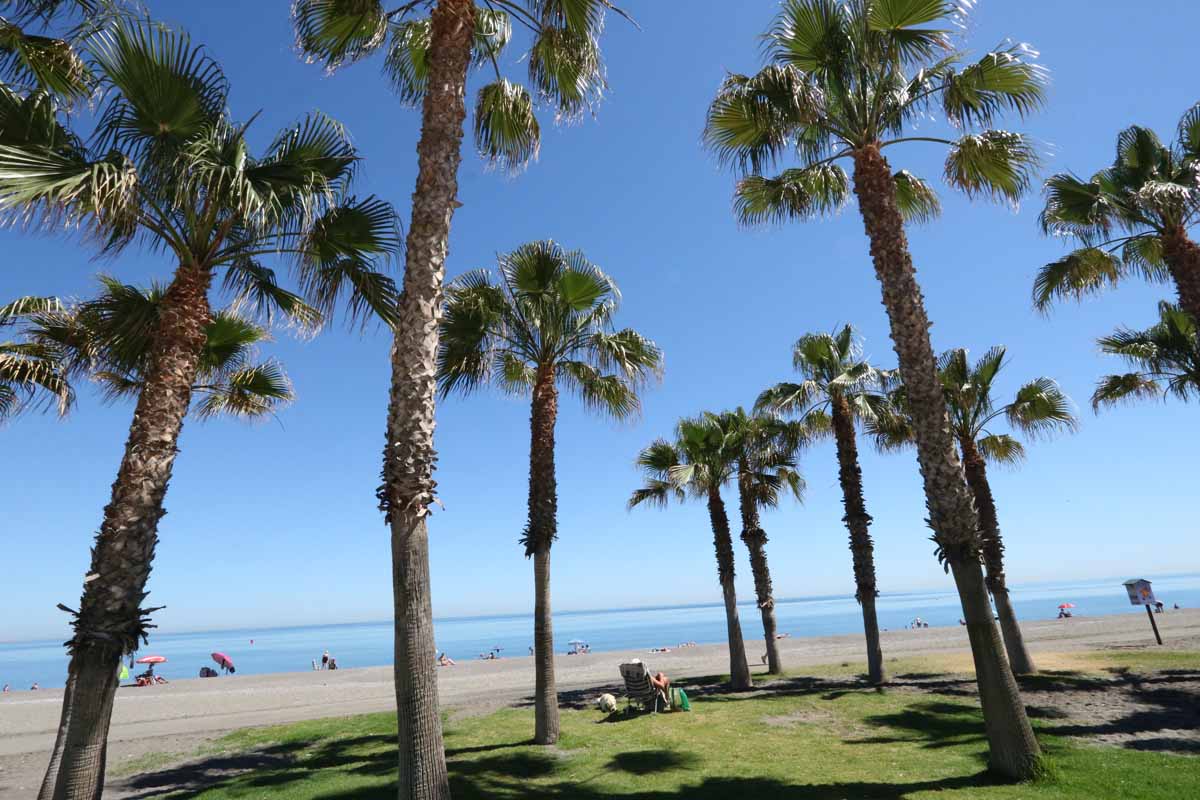 ---
---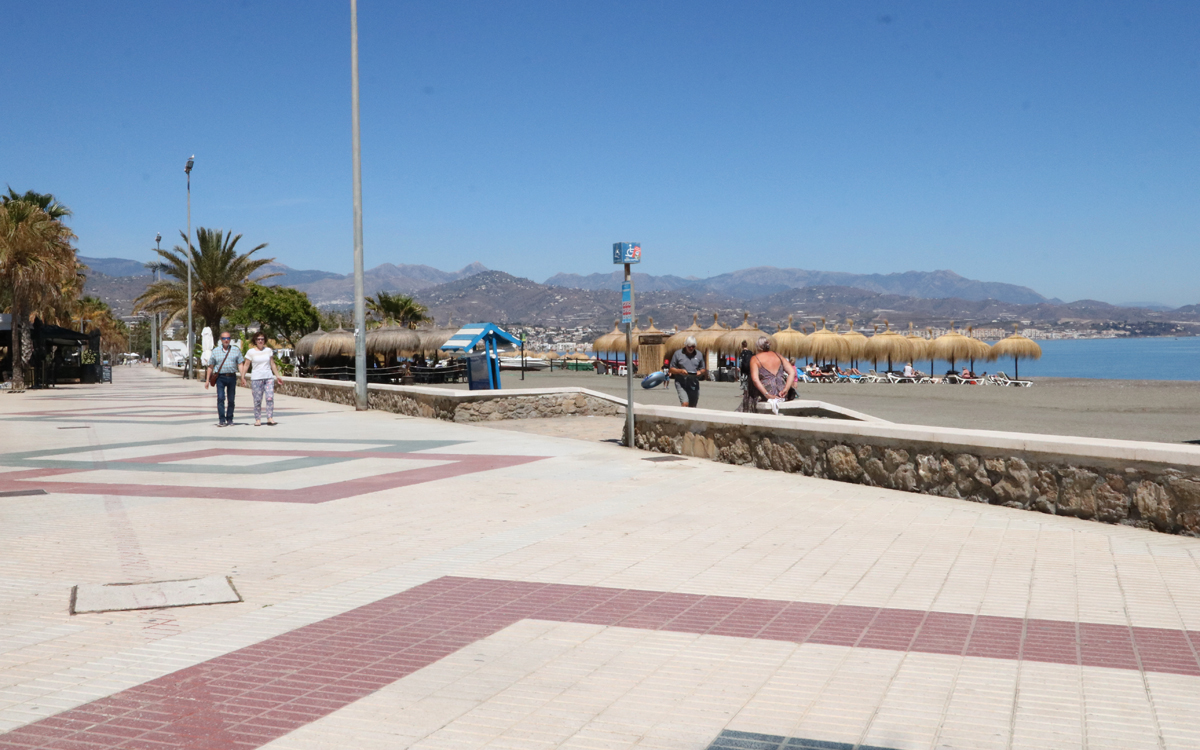 Torre del Mar for tourists and Expats
We're told that Torre del Mar is very popular with Spanish tourists in the summer. We can see why. It also has an Expat population although they don't make up as large of a percentage as they do in some other seaside towns. The advantages: the beaches, affordability (compared to Nerja for example), and the largest hospital in the region.
Have you been to Torre del Mar? What did you think of it?
Join Our Newsletter
If you haven't subscribed yet and want to get our posts sent to your email, just insert your email address below. It's free!