What's it like living in Estepona?
Louisa travelled the world and considered many options before choosing the town of Estepona – on Spain's Costa del Sol – to be her future home.
In this interview Louisa tells us all about Estepona, why she chose it as a base, and everything good (and not so good) about living in Spain.
---
Name: Louisa StJude
Country of Origin: London UK
Number of years living in Spain: Since July 2020
---
Hi Louisa! Thank you very much for doing this interview. How did you end up in Spain Louisa?
For many years I travelled with world with my work, spending quite long periods of time in other countries. I was an independent organisational change consultant for global organisations, such as Nestle. A few years ago, my elderly mother became infirm. I wanted to spend more time with her (she was my only close family), so I decided to open a B&B and holiday flats in Brighton.
For years, every time I returned to the UK, I liked it less and less. I no longer identified with the culture and felt like I did not belong there. When mum died, I had nothing to keep me in the UK. It was a matter of where I would relocate to, as I had wanted to leave for years.
I considered a lot of countries including Germany, Canada, France, Portugal, Bulgaria and Greece. Top of my list was Germany, as I had spent a lot of time there and had an active social network. I rejected it in the end as the area I knew well had changed a lot after Merkel came to power. I had sufficient points to move to Canada without a job but decided against it due to the weather. I really love Antibes in France, but property there was extremely expensive and although my French is fair, the time I spent working there led me to believe that would be hard to become part of the local community. Portugal didn't feel right. Bulgaria looked good initially, but the language and culture were just too different. I rejected Greece, as I was not interested in the mainland and the islands were often deserted in off season with no flights.
Although I had been to Spain many times, I did not seriously consider it initially. This was because many of the places I had visited were too commercial. I had been to Marbella many times but, did not want to live in a city with all of the associated social issues. I had loved living in Brighton, but after a while hordes of homeless people, overflowing bins and anti-social behaviour on the streets starts to grate.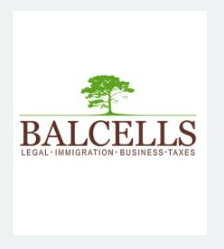 Need help with your immigration needs? Contact Marta at Balcells Group. She handles it all, whether it be a Spanish non-lucrative Visa, Golden Visa, Digital Nomad Visa, Work Visa etc…. More detail here
---
---
Why did you end up choosing Estepona as your base? And what's it like? (what kind of town is it, what's the demographic, etc)
I looked online and thought Estepona worth a look. I found a buying agent (they work for free and remove all the hassle), and he made me 15 viewing appointments in one day. Between viewing 5 and 6 I saw what was to become my house in the distance and said to the estate agent who with us 'If that was for sale, I would buy it' she replied 'It is the house of a friend of mine, I have a key. Would you like to look?' I stepped through the door and it felt like home. I did not commit to buying at the point. This happened when I went shopping for milk. I was staying in an apartment in the old town and could not find a shop that sold milk. In the end I did something I never do when abroad, which is go into an Irish bar. I was desperate for a cuppa, so in I went to ask where I could buy some milk. My decision was made when the girl behand the bar said 'Que?'. She did not speak any English and at that point I knew that I had found the real Spain.
Estepona is a small town, originally a fishing village, that has had a lot of investment over the past few year. Although there are pockets of expats, the old town where I live has predominantly Spanish residents.
You mentioned something about "pitfalls" or hardships when you came to Spain. Can you elaborate?
The pitfalls are not knowing what questions to ask, which meant quite a few surprises. For example, I was not prepared for the previous owners of my house to expect to stay on after completion to remove their furniture! It is not knowing what's 'normal'.
Things like getting utilities transferred or connected can be a real challenge. I waited weeks for the internet to be installed only to be told a neighbour refused to have another cable across the front of their house.
What (if anything) do you feel you most had to adjust to when coming to live in Spain?
Mainly the level of administration and paperwork required to do anything official. Even though I hired a lawyer and a gestor, processes are often slow, complicated and frustrating if you are used to streamlined systems.
It can be challenging adapting things like eating and socialising times. Here people breakfast at around 11, lunch 3-4 and start dinner at 9.30 to 10.
One of the most positive things no one told me about is just how lovely, welcoming and helpful the Spanish people are. I had Spanish friends in the UK, but en mass, the Spanish are mainly wonderful – like everywhere there is always an exception to the rule!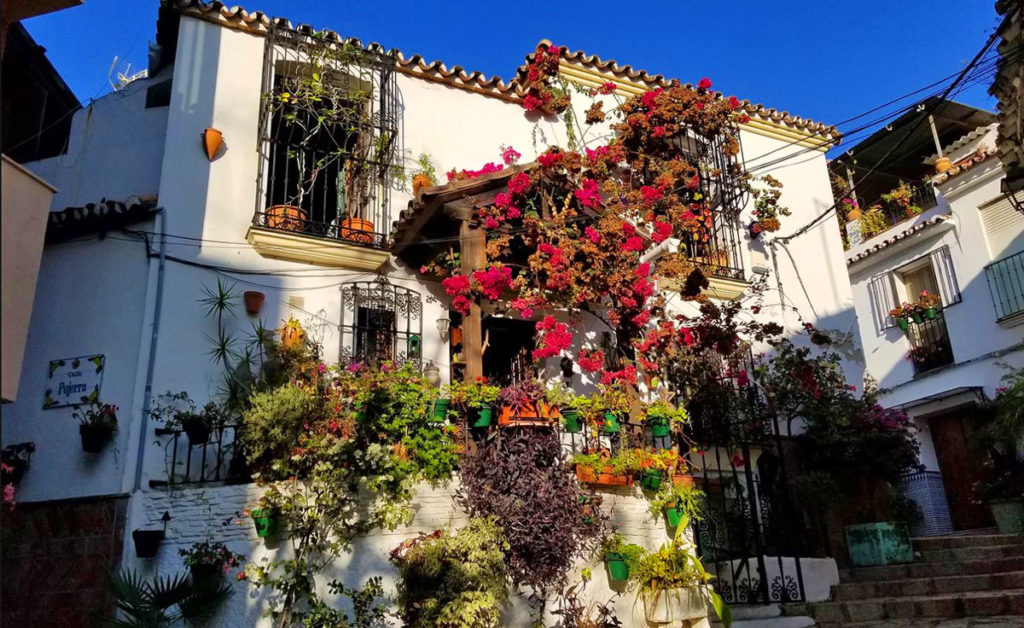 ---
---
What's your daily life like in Estepona? How do you keep yourself busy?
I have just started renovating my house Casa Florestos, which is being turned into 3 apartments, ultimately for tourist lettings. I plan to open the house to the public for a local charity on a couple of weekends this year when the house is finished. It is probably the most photographed house in Estepona and so many people are interested in looking inside.
Soon I am launching a walking tours business in Estepona old town, called Touvenir. All the walking tours involve food, drink and a souvenir. I am working with a local person, who has lived in Estepona for many years.
How is your Spanish? Did you learn Spanish before coming to Spain?
I have met many people who have been here for decades and still do not speak Spanish. I am not a natural linguist, but am learning as I think it is vital to have a good command of the language of the country you live in.
How do you feel about the locals? Has living in Spain been a favourable experience? Do you have any tips (do's and don'ts) for foreigners looking to settle here?
For me, moving to Spain is the best thing I ever did. I love Spain and the Spanish culture.
Learn Spanish. Don't shout at people in English or lose your temper if people do not understand you. I see this all the time and these people often have the cheek to complain that Spanish do not speak English. This is Spain and the national language is Spanish.
Don't complain about how different it is in Spain to home. All things, people and places are different. Get over it or go home.
Getting work is hard and most work is poorly paid. Be realistic. Have no expectations and you will not be disappointed.
If you start a business, find out the rules and make sure you adhere to them. I know people who let holiday accommodation illegally and when they get found out, they will get a huge fine. Breaking the rules is stupid and risky as a foreigner.
All the provinces and cities have their distinct culture and language. What stands out for you in Estepona?
The friendliness and helpfulness of the people here. Just wonderful!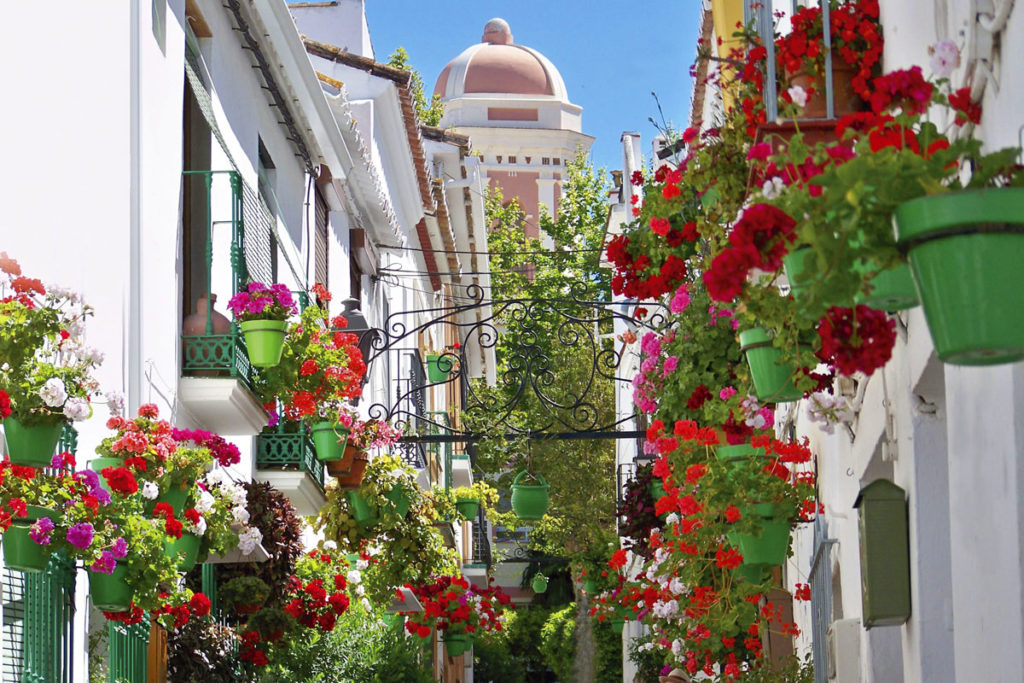 ---
---
Cost of living. Do you own a home or do you rent? Would you mind disclosing how much you pay in rent and how much your utilities come to on a monthly basis?
When I bought my house, the existing utilities provider charged extortionate prices. It was a bit of a fight to switch, but I did and saved a lot of money. I do not think my bills are relevant as my house is big and I live alone, so most of it is unoccupied right now. In general, I find Spain cheaper than Brighton where I last lived in the UK, but Brighton is not a cheap place to live. People who complain about the cost of living here, have often been in Spain for a while. Comparing costs in Spain now with what things used to cost years ago in the UK is like comparing apples with oranges. When I first arrived, I noticed that some things were very expensive in Spain, like wood, garden furniture and linen. Other things like tapas and a glass of wine are cheaper. On balance I find it cheaper to live, but maybe this is because I like wine and tapas and rarely buy the other things!
Do you have a car or do you take public transport?
I use taxis, as I live in a pedestrian area. Everything I need is in walking distance and I have a bicycle for longer distances.
What's your favourite local dish?
Grilled sardines fresh off the boat in Estepona port.
Do you have any regrets at all? Would you do it all over if you had to do it again? Would you have changed anything?
No, I regret nothing and would make the same decision again.
---
Many thanks to Louisa for this interesting interview!
If visiting Estepona, make sure to take a walking tour with Louisa. Touvenir is her tour company.
---
---
Join Our Newsletter
If you haven't subscribed yet and want to get our posts sent to your email, just insert your email address below. It's free!