What's it like living in Seville?
Maria lives in the beautiful Andalusian city of Seville, a city many people dream of living in.
Hers is an interesting and inspirational story of moving to Spain to be a flamenco dancer. 22 years later she is now a successful dancer with a popular venue in Seville's Triana neighborhood. This interview covers her story and explores what it's like living in Seville as an expat.
---
Name: Maria la Serrana
Age: 46
Country of Origin: Netherlands and Lebanon
Number of years living in Spain: 22
---
Hi Maria! You have a very interesting story about your dream of being a flamenco dancer. Please tell us about that and how it led you to moving to Spain.
I have Lebanese roots and was adopted in the Netherlands, so I consider both countries my homeland. Growing up in the Netherlands, I was searching for something more meaningful and became infatuated with flamenco.
I always loved to dance, starting with classical ballet when I was five years old. We regularly went on holidays to Spain and I came in contact with flamenco at a very young age. The image of these proud, elegant and feisty women stayed with me. When I was 19 I quit ballet and started to dance flamenco at university.
So I started flamenco, fell in love with the dance, and took up the idea to be a professional. The idea was always to go study a year or two in Seville (the level of flamenco there is the highest in the world) and come back to Holland and be a professional there. With lots of work, some luck and some talent I eventually managed to work with people considered the best in their field. So the two years got hugely out of hand, and after 22 years I am still here. During this time I founded a dance company in 2004 with which I have been travelling around the globe, and in 2012 I opened a Tablao (which is a flamenco stage) in a village. It was a really nice venue but we wanted to move to the city, which always works better. So in 2016 we took over and converted a venue in Seville. We renamed the venue with the name of our project and now Flamenco Esencia, along the river at Calle Betis 20, is ours. We have been open since February 14th 2021 and are already a flamenco hotspot.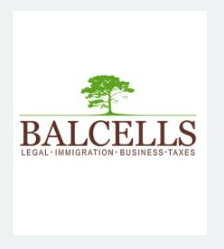 Need help with your immigration needs? Contact Marta at Balcells Group. She handles it all, whether it be a Spanish non-lucrative Visa, Golden Visa, Digital Nomad Visa, Work Visa etc…. More detail here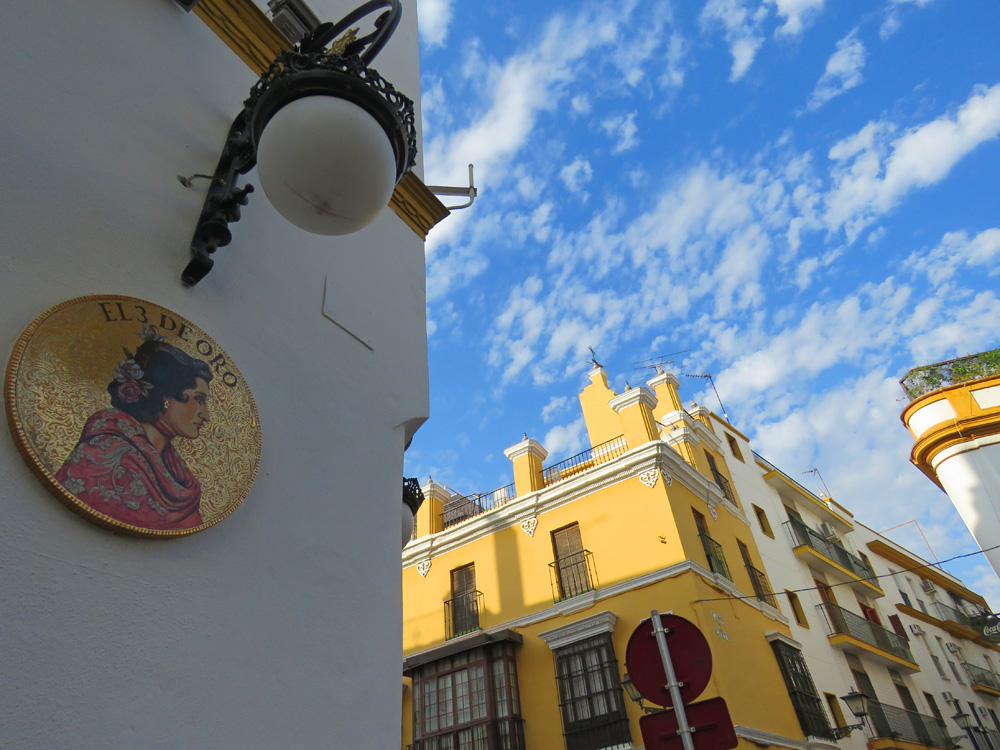 ---
---
Why did you end up choosing Seville as your base?
I chose Seville because it is the best place in the world for flamenco. Even in Madrid there is less flamenco then here. So everybody who is anybody in flamenco dance at some point has to study and/or teach or perform in Seville.
What do you like about living in Seville? Is there anything you dislike?
The beauty and tradition of the city, the pride of the Sevillians to maintain that, the great flamenco, the food, the temperature. Yes there are some things I don´t like. If you are an expat it takes years to really get accepted into the community (not only the flamenco community). Sevillians seem very warm and open but they are actually distant. Now I fit in, but that took years really.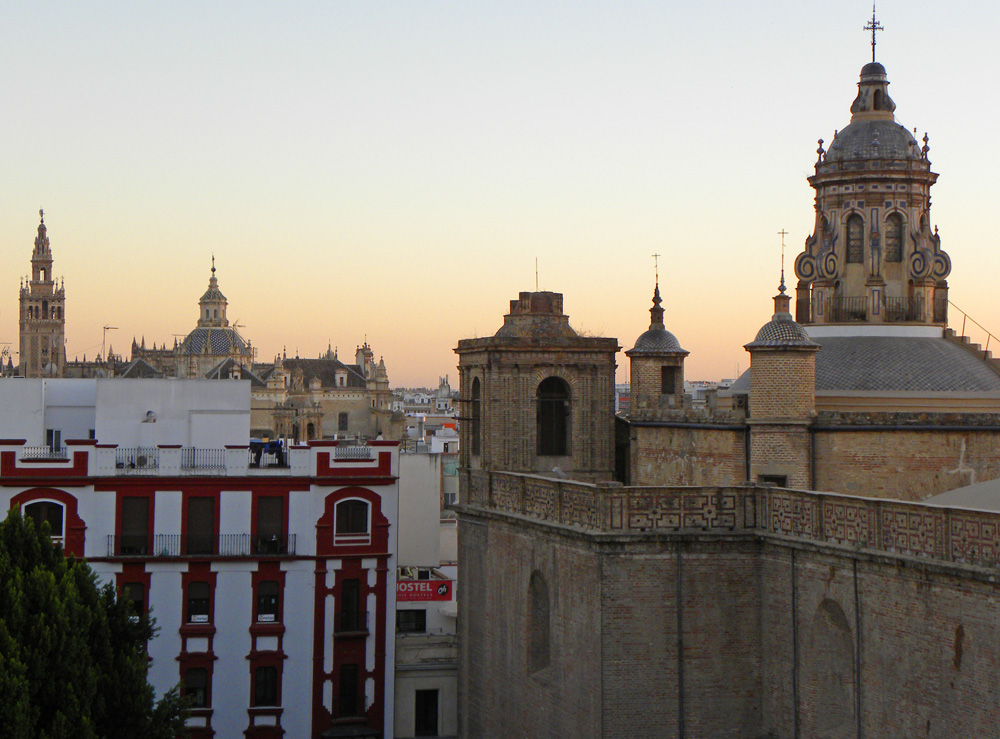 What (if anything) do you feel you most had to adjust to when coming to live in Spain?
Family is so very important and you can't question it. For example: if I have an appointment with a friend and my mum all of a sudden wants to have a coffee, I will ask her if she has something really important to talk about or if it can wait a day. But here, I can have a coffee date with a friend and if her mum wants to have coffee with her daughter it is always priority. Family is a very important part of the culture.
What's your daily life like in Seville?
I am very busy with our flamenco space/bar Flamenco Esencia. So I wake up, do some groceries for the bar or some paperwork, and go to Calle Betis. I stay there until closing time. On quiet weekdays I am just one of the team and pitch in as a waitress, but on Saturdays I am on stage and on Sundays I am the hostess who welcomes everybody. Normally I danced 5 days a week, which will be happening again soon. I also teach a lot which I really like. On top of that, I have about two big tours a year where I spend up to a month travelling around Europe.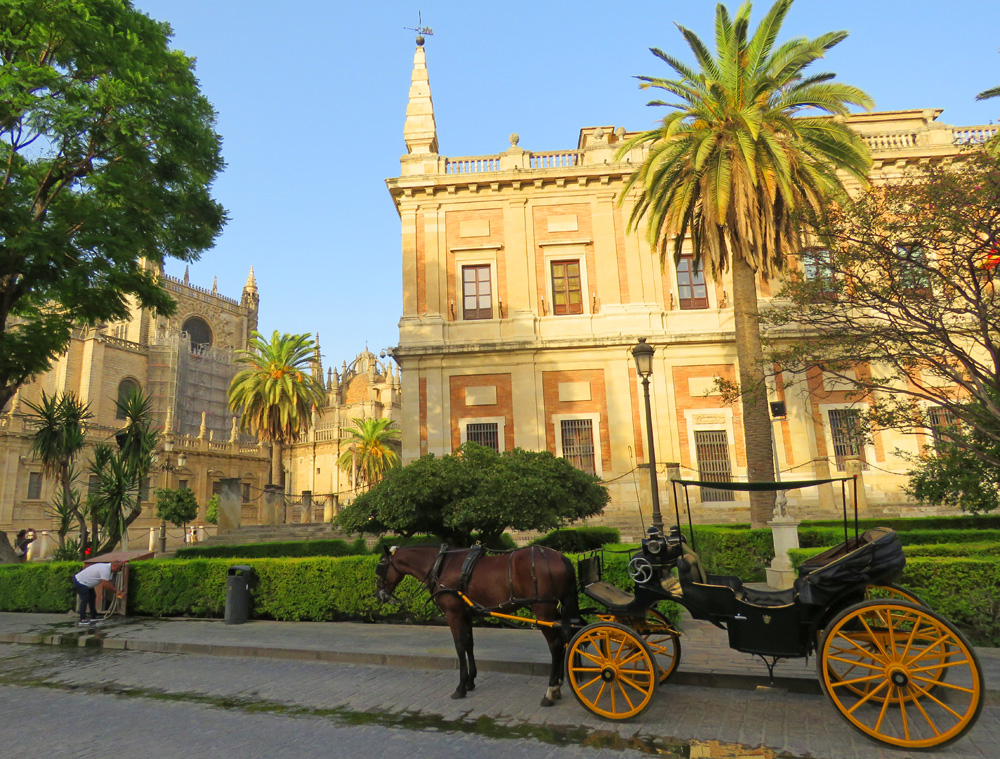 ---
---
How is your Spanish? Did you learn Spanish before coming to Spain?
Nearly native. I already spoke fluent Spanish before moving to Spain as I studied Spanish at university.
Do you have any tips (do's and don'ts) for foreigners looking to settle in Spain?
You should already speak Spanish, have a job lined up, or have money with which you can fund a business. It is not as easy to find a job here and few people speak decent English.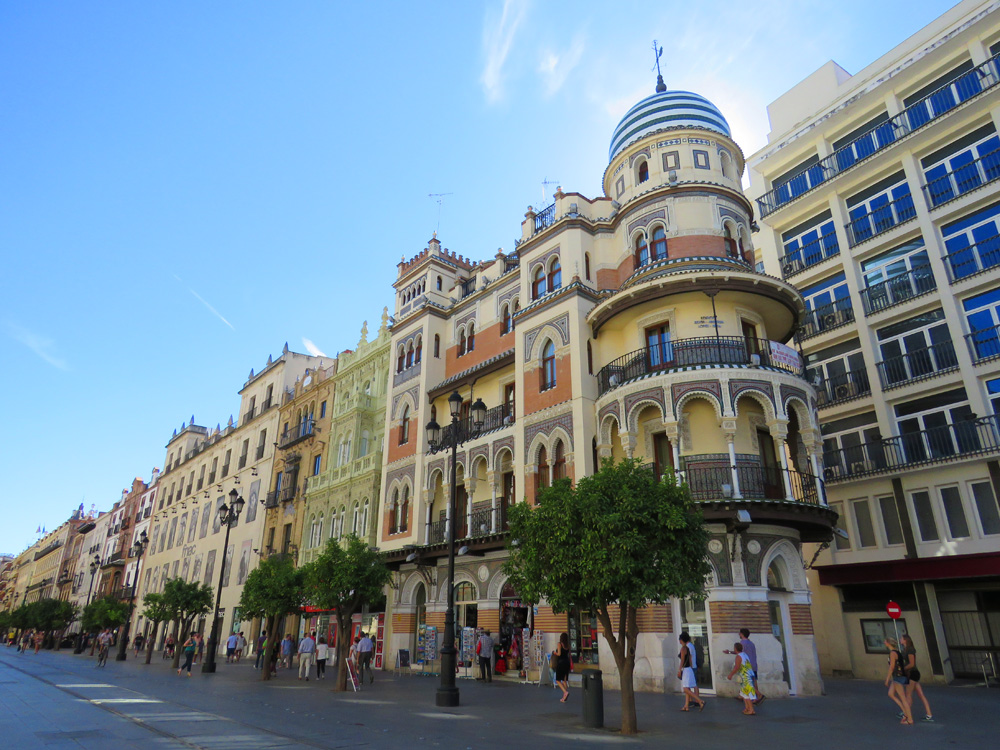 All the provinces and cities have their distinct culture and language. What stands out for you in Seville?
If you can understand the Sevillian Andalucían accent, you can understand everything. Because they swallow half of the words. You need to know that to dress smart is very much appreciated. Even when you go sporty, it is always appreciated if your bag matches your shoes. In Seville elegance is key.
Editor's note: It is funny to hear that because I've met a few people in Malaga who, when comparing Malaga and Seville, always make it a point to mention that Sevillians are formal.
Cost of living. Do you own a home or do you rent? Would you mind disclosing how much you pay in rent and how much your utilities come to on a monthly basis?
I still live in a student home, but that is because I have a home studio. And that is very important to me. A one bedroom apartment of about 60 square meters costs in rent about 550 Euros, plus utilities. Mind you, minimum wage is 660 Euros, and normal wage is about 1000. So the rent seems low but actually isn´t.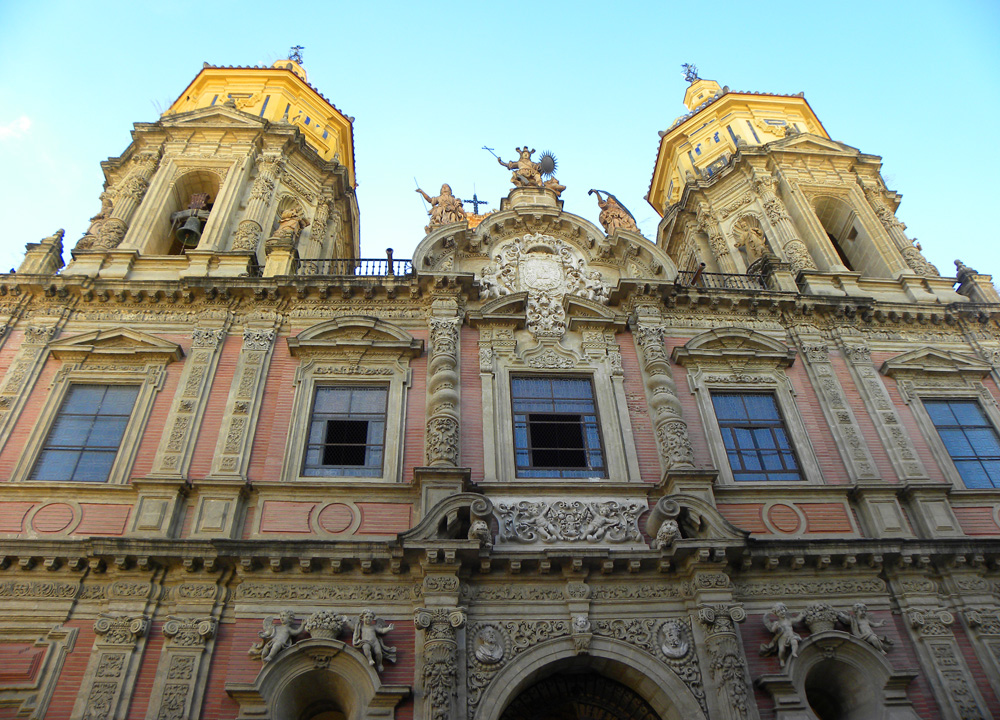 ---
---
Seville has so much beauty and so many tourist highlights. Do you have a favorite? And, as an expat, is there a place you like to walk/hang out?
I would say go to Plaza España. Off course the Alcazar is beautiful as well. For one day in Seville I would recommend Plaza España, barrio Santa Cruz, chill out at Alameda (where I live) and of course top it off with tapas and flamenco at Flamenco Esencia in Triana.
What's your favorite local dish?
Depends on my mood. But I would always recommend spinach and chickpeas, since that is a local dish from the city of Seville. Of course don´t leave the city without tasting good carrillada (porkcheeks) or cazón en adobo (dogfish in vinegar and herbs). But there are so many to taste, every bar has its specialty and every home too. I would recommend that you do as the Sevillians: when you go for tapas, go bar hopping. In every bar have one drink and one tapa per person, and try out a lot of bars.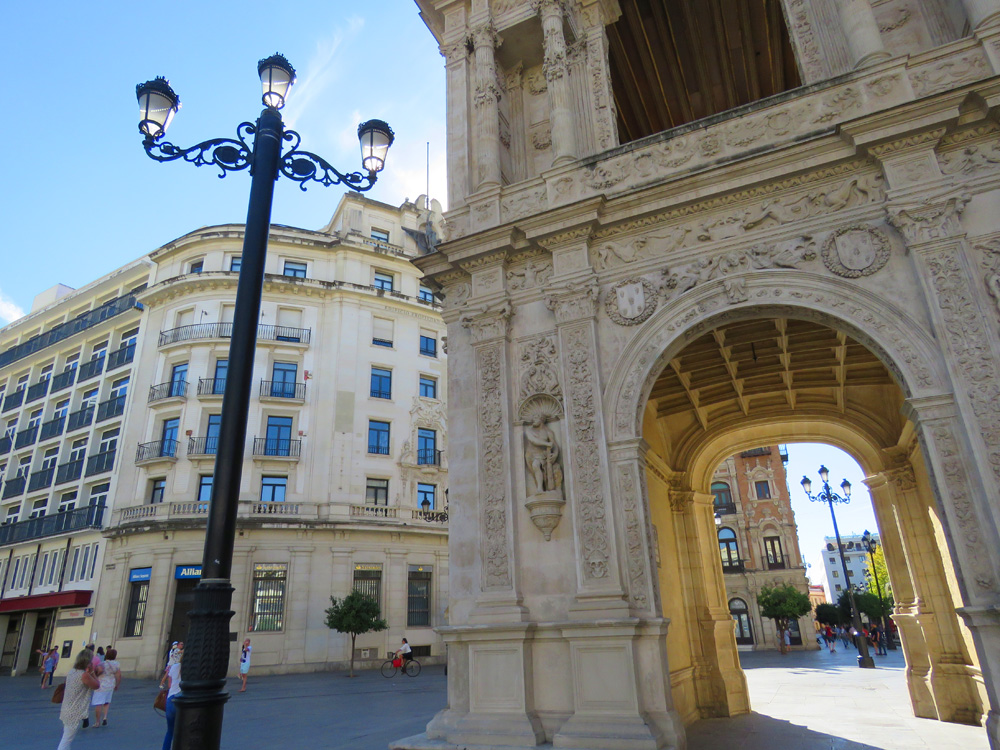 Do you have any regrets at all? Would you do it all over if you had to do it again? Would you have changed anything? No. Nothing. I learned from bumps in the road and I am blessed to having been able to follow my dream and to succeed and thrive as a flamenco dancer.
---
Many thanks to Maria for giving us a great (and inspirational) read.
Maria has a personal blog here. If in Seville, make sure to visit her at Flamenco Esencia.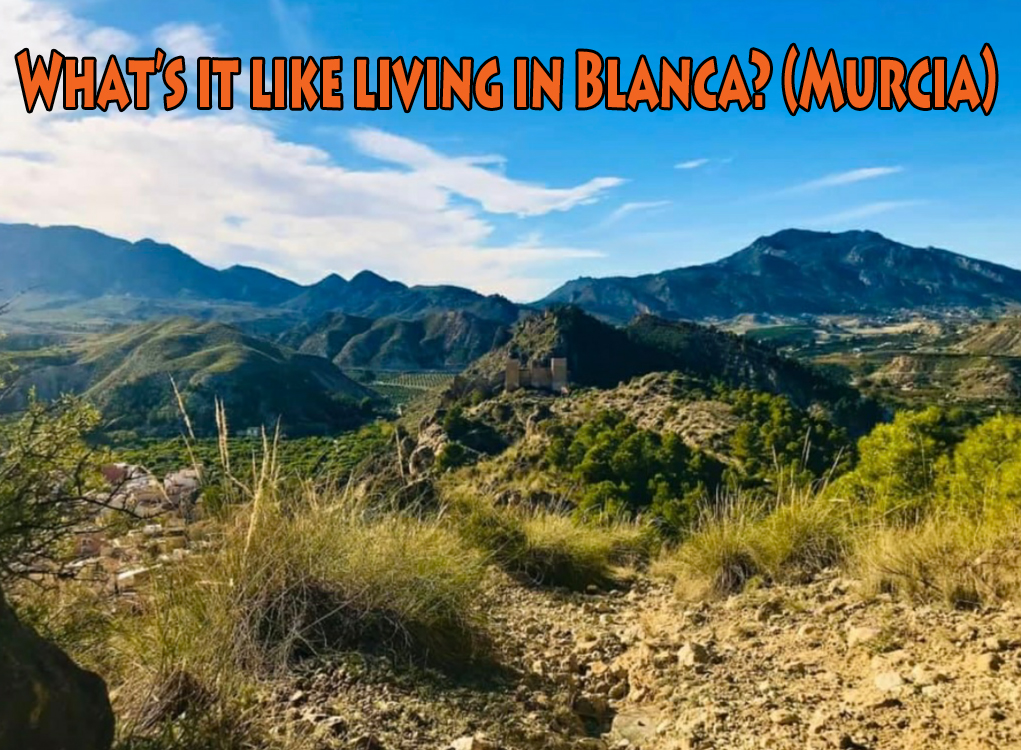 Join Our Newsletter
If you haven't subscribed yet and want to get our posts sent to your email, just insert your email address below. It's free!