What's it like living in La Herradura?
Debbie lives in the pretty coastal community of La Herradura (part of the borough of Almuñécar). In this interview she tells us what led her to Spain and how she ended up in La Herradura.
Interestingly, Debbie is the current holder of the "Best European Celebrant" award. If you don't know what that is you'll find out.
A very interesting interview below.
---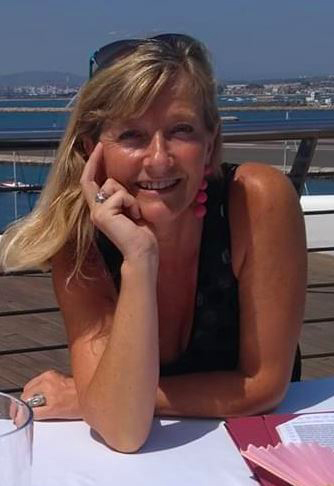 Name: Debbie Skyrme
Age: 60
Country of Origin: UK
Number of years in Spain: 13
---
Hi Debbie! You've been in Spain 13 years now. Can you tell us your story of leaving the UK for Spain?
Sometimes in life you experience a window of opportunity, the trick is not identifying that window, but having the courage to jump through it and try something new.
My partner and I had only just met, but felt a strong connection. Our immediate families were independent and in good health and whilst we both had good jobs and it would have been "comfortable" to stay where we were, neither of us wanted to feel we had arrived at our destination. Here was an exciting new opportunity to continue life's journey together – so we jumped!
We sold up everything, pooled our resources, packed up our lives, booked our one way ferry ticket and effectively burned our bridges – there was no going back!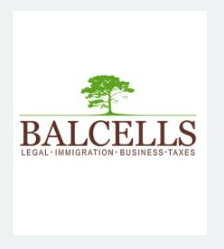 Need help with your immigration needs? Contact Marta at Balcells Group. She handles it all, whether it be a Spanish non-lucrative Visa, Golden Visa, Digital Nomad Visa, Work Visa etc…. More detail here
Why La Herradura? You mentioned previously living in the Sierra Subbetica (the mountain range near Córdoba…which seems like an unusual choice). So I'm curious about where you've lived in Spain and why you've chosen La Herradura to be your new home.
Inland rural Andalucia is much cheaper than living on the coast and we were on a very tight budget; we wanted to be mortgage free and as self-sufficient as possible, so the decision was a financial one.
We rented for six months whilst we explored the area and discovered a run-down cortijo where the three provinces of Cordoba, Jaen and Granada meet – near Priego, the gateway to the Sierra Subbetica.
The cortijo had been abandoned for a couple of decades and took us the next five years to renovate. It had no water mains but it did have a well. It had never had plumbing, there was very little electricity (we could never use an electric kettle even after it was fully restored) and there was no glass in the windows – historically the people in the mountains could not afford glass – but it had a great feel.
The lack of internet and our own poverty turned out to be the best possible way of becoming immersed in the local community. If we wanted to know how to do something, we had to ask our neighbours – who would then show us the traditional way of doing something as they knew no other way. It was also a great way of learning to speak Andaluz.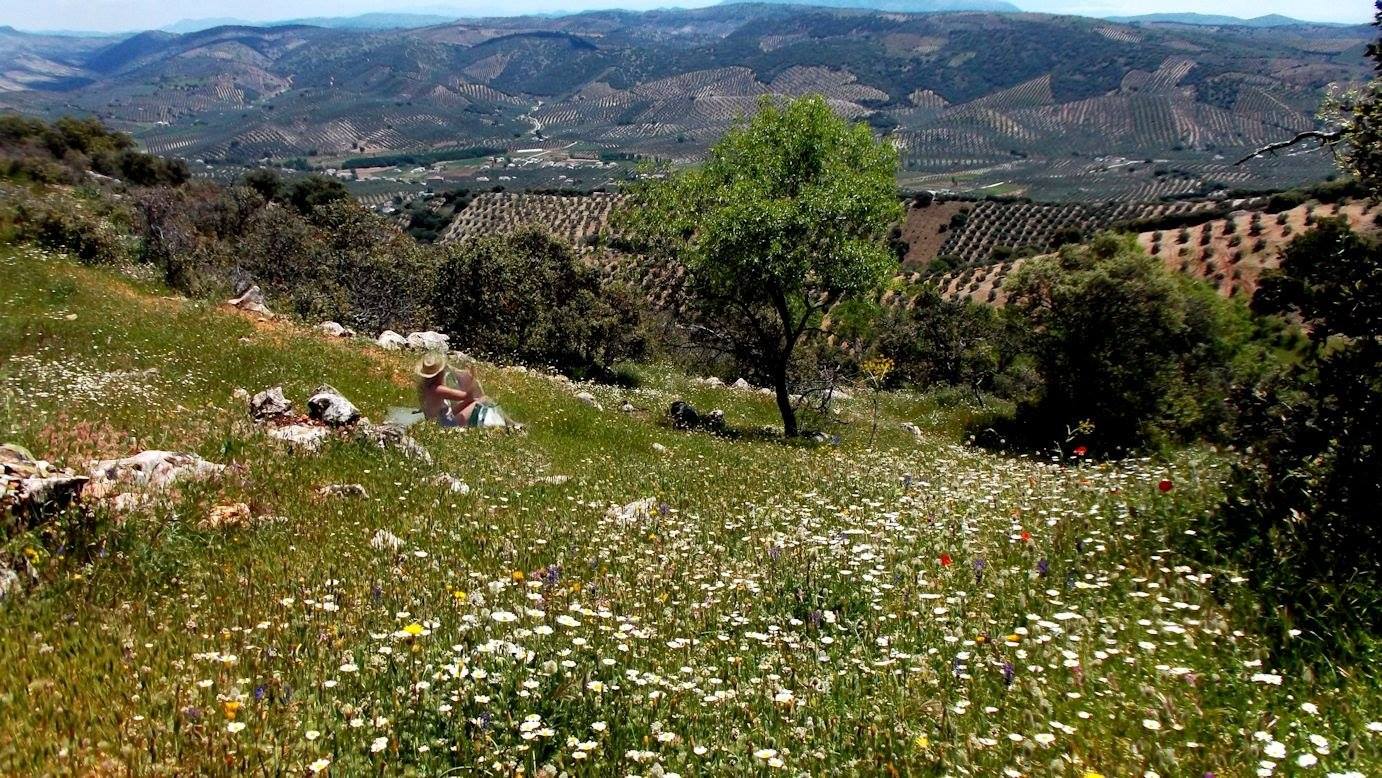 The whole project was huge, so we focussed on achieving each little step along the way.
Naivety was our best protector. If we knew back then everything we would have to do, we would never have started! Along the way we discovered so much about our own limitations and abilities, and became accomplished electricians, plumbers, tilers, plasterers and decorators not to mention farming our many olive and fruit trees ourselves.
Essentially we camped inside in one room whilst we converted the animal buildings into a self-contained casita – not for ourselves, but as an income generator to rent out to guests as a VTAR "villa turistica alojamiento rural".

Once the casita was up and running we could concentrate on our own accommodation …it still took us five years before we fitted the first glass in the windows.
During this time a family member developed dementia and came to live with us. As this cruel disease took its toll, we eventually needed English speaking care and had to look to the coast for help – that was when we discovered La Herradura.
---
---
You've been in La Herradura for 5 years. What keeps you there? What do you love about living there?
La Herradura as the name suggests (The Horseshoe), is a protected curved bay. It is low rise and is very much a living village all year round with an international but primarily Spanish community. In the summer months La Herradura attracts Spanish tourists from Granada and Madrid, but otherwise this little gem on the Costa Tropical is still largely unknown.
The village retains its Spanish community feel, it is a safe place to be and we feel like we have discovered our forever home.
How does La Herradura compare to its bigger neighbors (Almuñécar and Nerja)?
Whilst La Herradura is paired with its big sister, Almuñécar, it has a totally different vibe. Almuñécar is much more developed with high rise hotels and big supermarkets, whereas La Herradura is laid back with local shops and mainly self catering accommodation.
Nerja is another planet in comparison! It is virtually the last town on the Costa del Sol and luckily this is as far as the vast majority of foreign tourists get – leaving sleepy La Herradura to the locals.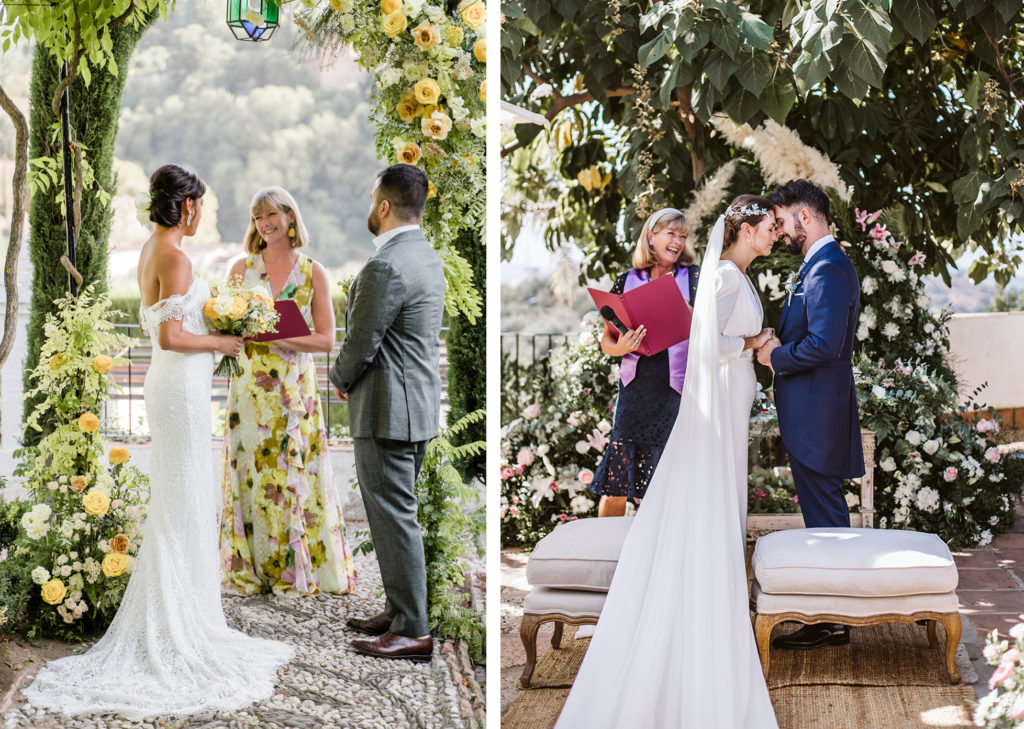 ---
---
You're a "Celebrant", you officiate weddings, elopements and vow renewals. Not only that, you're an award-winning Celebrant. Can you tell us what you do and how you decided to start a business as a celebrant in Spain?
Back in the UK I was a registrar of births, deaths and marriages. These days most of my couples contract their legal marriage at home and then travel to Spain for their destination wedding celebration in the Spanish sunshine.
I get to know each couple and write a ceremony for them that is meaningful and reflects their personalities. It means I travel to some amazing locations and get to visit some incredible places across Andalucia that I would not otherwise see; whilst it is a huge responsibility officiating someone's special day, it is also filled with privileges.
During the pandemic period many couples contracted their legal marriage without any kind of ceremony at all, so I am currently seeing a surge of wedding blessings and vow renewal ceremonies as brides and grooms want to say words of commitment to each other in front of the people who love them most in the world – in practically guaranteed sunshine, all within easy reach of Malaga International airport!
My hard work paid off, I now have a team of celebrants across Spain and I am delighted to be the current holder of both the "Best European Celebrant" award and the "International Wedding Award" for Celebrants in Andalucia.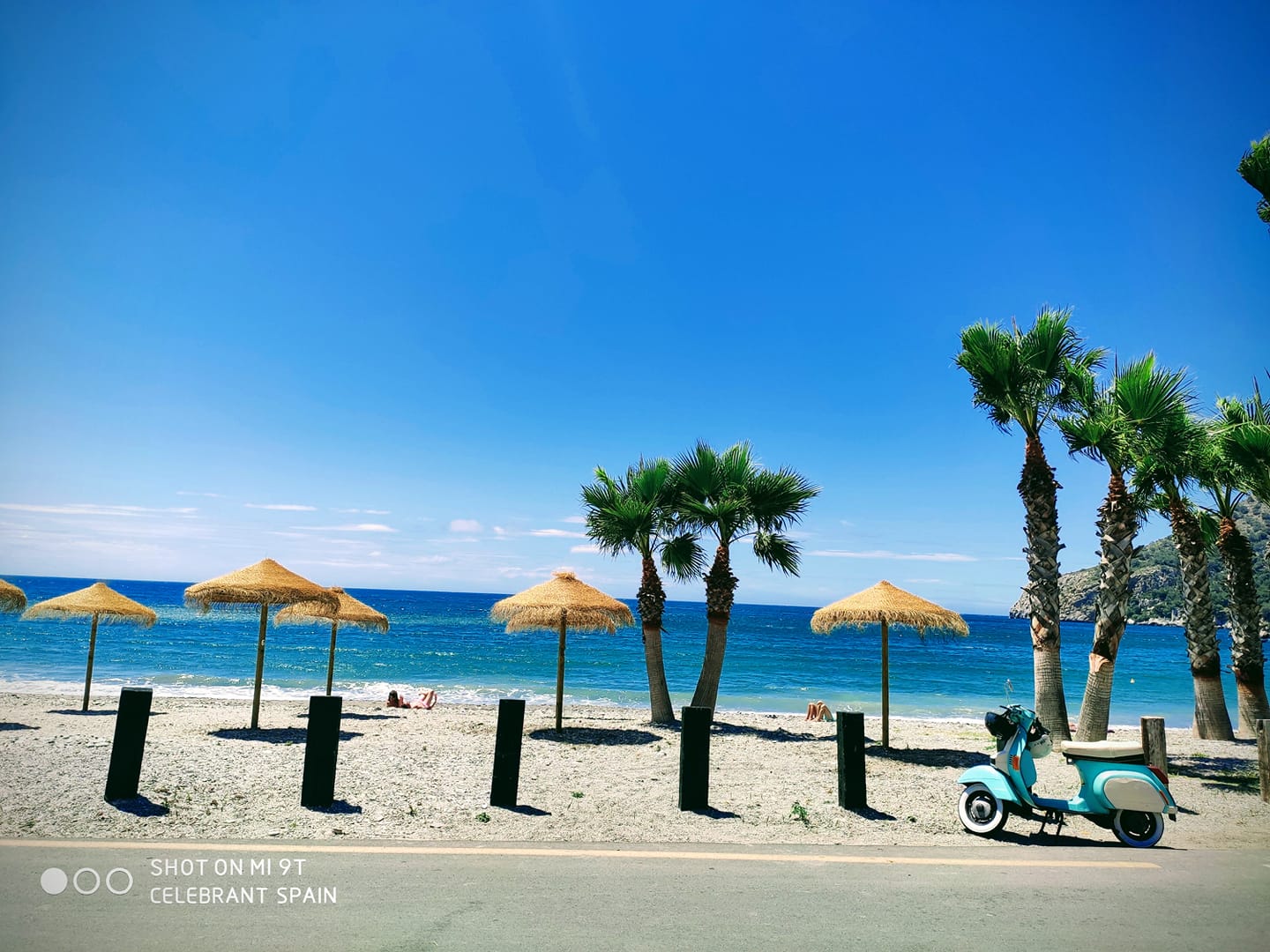 ---
---
I know Andalusia is a well-known destination for weddings (many people come to Nerja for their wedding ceremonies). Why Andalusia? What makes it such a popular wedding destination?
The whole Costa del Sol from Sotogrande in the west to Nerja in the East is popular with holiday makers and so those venues that offer to host weddings are naturally popular too.
But inland Andalucia is becoming more popular as wedding couples seek something other than a beach side wedding and start to explore the cortijos and castles of the campo.
Nerja is particularly popular with Irish couples. There are some well-established Irish wedding planners and Irish wedding suppliers in Nerja so they naturally market their services to grooms and brides "back home".
Basically the popularity of Andalucia is down to the marketing of wedding tourism.
Besides officiating people's weddings, do you help people actually plan their wedding and the location where they'll hold their wedding? Do they come to you looking for advice on that?
I would never like to be a wedding planner – that is a whole different ball game.
I officiate about 60 wedding ceremonies a year and through that I have a huge number of contacts, so I am always delighted to connect new couples with other wedding suppliers who may be able to help them – but please don't ask me to organise your special day, I am already way too busy!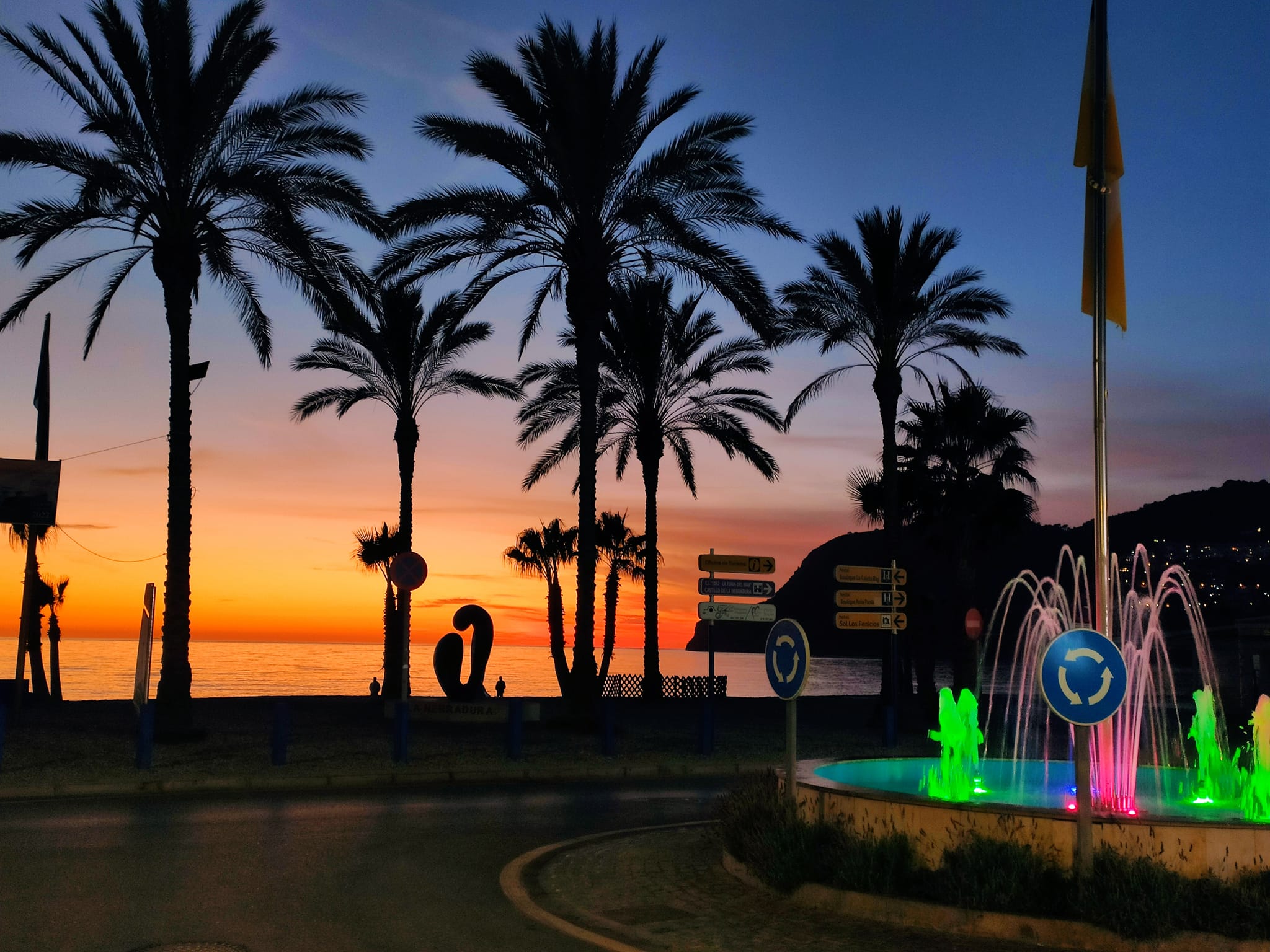 ---
---
You've been in Spain 13 years now. Is it home to you? Will it forever be home?
We financially burned our bridges with the UK when we moved to Spain. Whilst we have close family living in the UK, we spend better quality time with them here, than if we have to visit the UK.
I am incredibly comfortable with my life in Spain. We have had some amazing experiences, learned so much and are hugely grateful to the Spanish people for being so accepting of us.
I live in a little piece of paradise. What is not to love?!
What do you do when not working Debbie? Do you have some favorite parts of Spain or Andalusia that you enjoy exploring/spending time in?
My work as a wedding celebrant takes me to some awesome locations across Spain, not just Andalucia, so I often take a day or two either side to explore new places.
We really enjoyed discovering the Picos de Europa in northern Spain last summer, taking alternate days to go trekking and the next day to relax and eat as many different local dishes as we could find!
What tips/advice would you give anyone looking to move to Spain? How should they prepare? How is the dream different than the reality?
Advice? Feel the fear and do it anyway.
Many people say how lucky I am to live where I do, but honestly, none of this would have happened without seizing that window of opportunity and jumping through it with both feet.
Make your own luck.
If you would like to know more about elopements, vow renewals or weddings in the Spanish sunshine, feel free to follow me on social media @celebrantspain , visit my website Celebrant Spain or WhatsApp me direct +34698691582
To see an archive of our experience in rural inland Spain have a look at our Facebook page
Thank you for doing this interview Debbie!
Want to be interviewed on Mapping Spain? If so send us an email or leave a comment
---
---
Join Our Newsletter
If you haven't subscribed yet and want to get our posts sent to your email, just insert your email address below. It's free!