What's it like living in Manilva?
Manilva is on the Costa del Sol in close proximity to Estepona and Marbella. Most people though (including myself) have never heard of it.
In this interview Bjorn tells us why he and his family decided to make it their home. He covers schooling, finding an apartment, and his new business venture. He also compares Manilva to its more famous neighbours.
---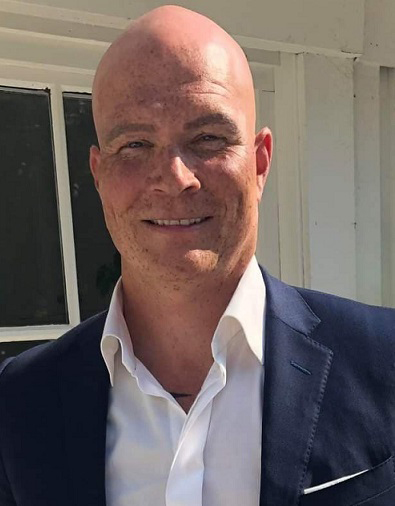 Name: Bjorn Straby
Age: 43
Country of Origin: Sweden
Number of years living in Spain: Just moved in
---
Hi Bjorn! Please tell me about yourself and on how you ended up moving to Spain
I have worked in sales for 18 years and have also worked as a physical education teacher for high school students in recent years. In addition, my wife and I have had a company that focused on customer service and arranged events of various kinds.
When I see an opportunity to create business, I am not slow to jump on the bandwagon. Life is too short not to dare to challenge yourself and your surroundings to the fullest, you must not be afraid to fail.
On New Year's Eve two years ago, my wife and I talked about how we should maximize and enjoy life both in the long term, but also how we can brighten up everyday life. After some discussions back and forth, we came to the conclusion that an investment in both quality of life and finances would be to buy an apartment in another but warmer country. We were first thinking of buying something in Florida in the USA but felt that it would be too far to go if you only want to be away for a weekend.
The choice finally fell on Spain and the Costa del Sol. We both like the food, the climate and had good experiences on previous trips to Spain. After a long process with a mortgage, we contacted a Swedish broker who sent us a lot of different objects based on our finances and wishes. We then decided to go on a viewing trip to see the different areas and experience the feeling of being able to own your own accommodation in Spain.
During three days we saw about 12 different apartments but did not find anything that felt good. We went home and continued to search for available properties and booked another trip a few months later. This time we finally found our gem, a completely newly renovated community with an apartment that appealed to us.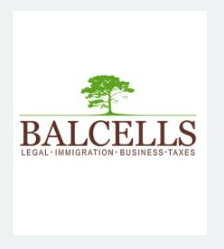 Need help with your immigration needs? Contact Marta at Balcells Group. She handles it all, whether it be a Spanish non-lucrative Visa, Golden Visa, Digital Nomad Visa, Work Visa etc…. More detail here
I had to look up Manilva because I've never heard of it. It's about 5km west of Estepona. So why did you choose Manilva as a base?
We hadn't heard of Manilva either but thanks to our broker sending us several different properties located in Manilva we thought it was close enough to Marbella, Estepona but also close enough to go over to Africa or round the "corner" of the coast and come up to the Atlantic. In addition, Manilva is on the rise and more people choose to invest in the area. So beautiful beaches, cozy restaurants and endless opportunities to maximize life can be found in Manilva.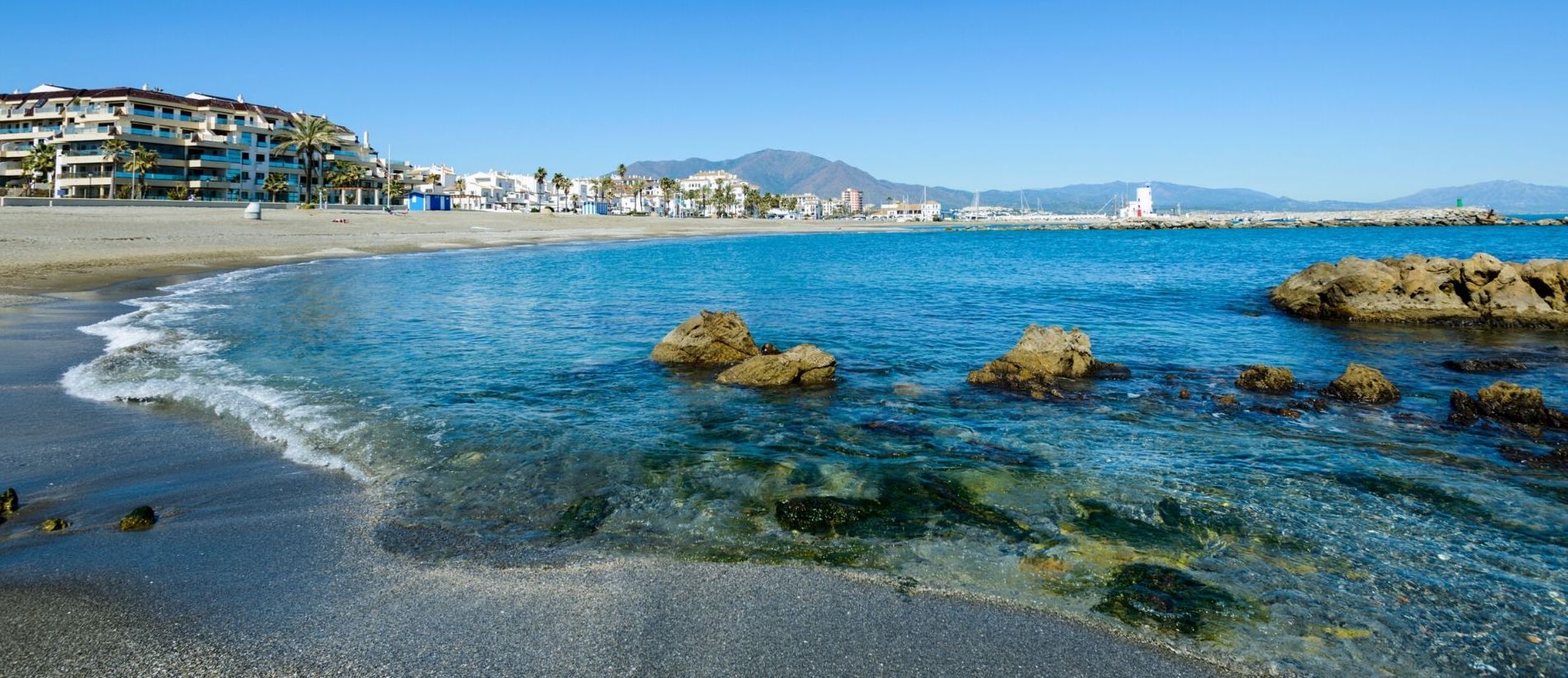 ---
---
I know you have children. What is Manilva like for families? What kind of schools are available to Foreigners?
We have two daughters aged 8 and 9 and there is a wide range of activities and community life for children and families, the only thing that limits is one's own commitment and interest in wanting to contribute and become part of Spanish society.
There are a number of different international schools but our daughters will go to a municipal Spanish school, if we are still going to live in Spain we think it is important to give our daughters the chance to come into contact with Spanish friends through the school and to learn Spanish at its best. We don't move to another country just to hang out with other Swedes, go to IKEA to eat meatballs, celebrate Swedish traditions and only speak Swedish…then we might as well have stayed in Sweden…on the contrary, we want to learn everything Spain has to offer both experientially but also on a personal level.
---
---
You mentioned to me that you've started a business. Can you tell me about that?
Since both my wife and I have worked with customer service in various industries, we felt quite quickly that the Swedish mentality would also be needed in Spain.
We act quickly when our customers need help, we keep what we promise and do what we do best in the best way.
During our process of getting help with a number of different things for the apartment, and that the majority of everyone who moved into the area also requested the same type of help, we realized that we needed to start Service For Your Home.
There are plenty of similar companies that offer, just like us, vacation rental service and property management, but we want to highlight our strengths, as I mentioned earlier..the Swedish mentality and the powers that come with it.
We now have the privilege of helping customers from Marbella down to Sotogrande.
Again, related to your business: you mention that there is a big need for property management companies in your area. Why is that? Is it a region where people buy mostly holiday homes?
There are many companies along the coast that offer similar services but many we have spoken to, including ourselves, feel that there are far too many companies that do not respond when contacted, do not deliver on their promises or do work they cannot do .
We've had far too many companies that "helped" us but they all ended up making things worse for us. Answering a customer email within a few minutes or getting in touch at the promised time or showing up at the appointed time is not rocket science but apparently not a matter of course for many. Of course there are many companies that are good, but we felt there was room for one more.
---
---
You also mentioned having issues buying your home, that it was complicated because of banking. Can you explain that for people who might be thinking of buying a home?
Our Swedish bank did not think it seemed safe to invest abroad, so it became a real challenge to find a Spanish bank that could finally grant us a mortgage. But the road until everything was ready was extremely long and I have probably never signed so many documents, I don't know how many trees were cut to produce all the paper needed for this. We had a good bank contact, but a somewhat less committed lawyer who made it drag on.
But we became more and more convinced during that time that nothing or no one should stop us from achieving our dream.
If you need the help of a Spanish bank, there are good alternatives and it is always good to ask people who have already made this journey to recommend a good lawyer and broker. If these three important functions work well, I think the journey from start to finish will be much more pleasant.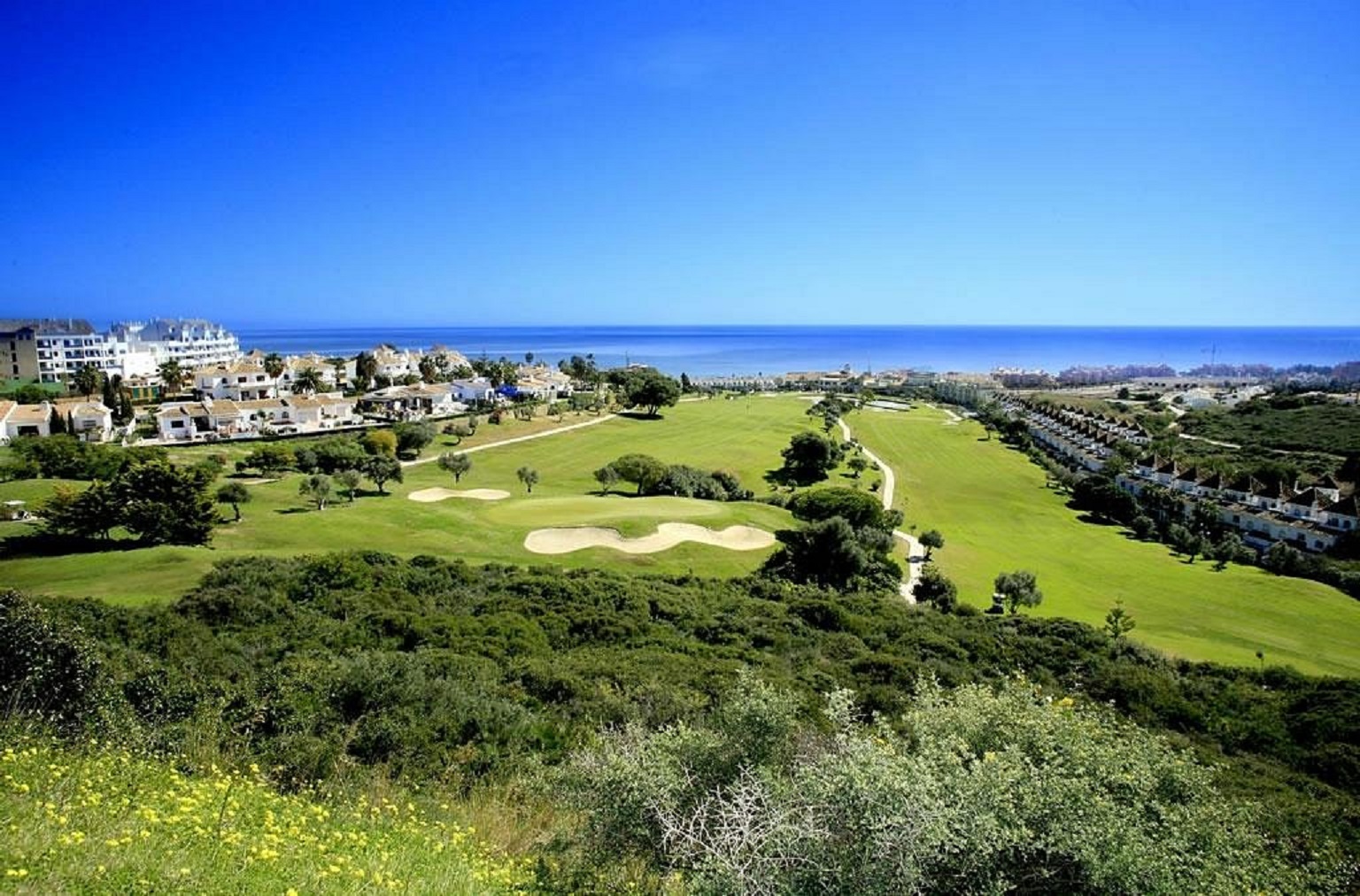 ---
---
For people looking to move into your region of the Costa del Sol: what are the differences between Manilva, Estepona and, for example, Marbella. Do these towns attract different types of foreigners or foreigners with different needs? What advice would you give people looking to move to this region who's not familiar with the different towns and what they have to offer?
The three cities differ a lot. Marbella is in a class of its own but from a buying perspective very expensive if you compare it to Estepona and Manilva. Estepona is an incredibly charming town where we like to go and have a lovely breakfast by the beach or browse the shops.
Manilva is really on the rise as more and more people are moving here and at the same rate investment is being made in new cycle paths, restaurants, paddling courses and communities around the area.
The best way to get the best overview of these cities is simply to go there for a few days and form your own opinion.
You're in a beautiful region. Where do you and your family go when you have time? Do you have any favorite places in the region?
We like to take a long walk on the beach and just enjoy our existence. Then where we go or which restaurant we end up at, we take the longest route.
Thank you for doing this interview Bjorn!
Join Our Newsletter
If you haven't subscribed yet and want to get our posts sent to your email, just insert your email address below. It's free!