What's it like living in Marbella?
Marina has travelled and lived all over Europe. 10 years ago she moved to Marbella which has been her home ever since.
This interview will interest those considering Marbella as base in Spain/Europe. Marbella is especially interesting to those looking at investment properties, people who want a "pied-à-terre" in Spain which they can rent out while gallivanting around the world. That's where Marina can help you out.
---
Name: Marina Nitzak
Age: 46
Country of Origin: UK
Number of years living in Spain: 20
---
Hi Marina! Can you please tell us about your background and how you ended up in Spain?
I was born in Vladivostok (FSU) to Russian-Ukranian family and since I was just a few weeks old I travelled the world first with parents, then on my own. I've lived in several countries (Germany, UK, Turkey, Ireland..) and travelled to many others, but Spain was my big love at first sight. My first encounter was with Madrid, where I moved over 20 years ago, and then Marbella, which has been our home for the last 10 years.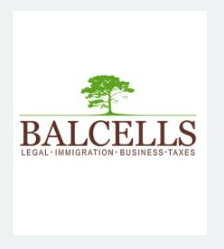 Need help with your immigration needs? Contact Marta at Balcells Group. She handles it all, whether it be a Spanish non-lucrative Visa, Golden Visa, Digital Nomad Visa, Work Visa etc…. More detail here
How did you end up choosing Marbella as a base in Spain?
To me Marbella embodies everything we wanted for our family life, far more than any other place we have ever been to. Of course, the wonderful climate with 320 sunny days a year plays a big part, as does the fact that it's so international – over 150 nationalities happily live here. Safety, beaches, excellent international schools, great social life and fantastic atmosphere all add to it being our little paradise.
People have a certain idea of Marbella. It's known as a glitzy, expensive party town catering to the jet set. Is this the real Marbella? If not, what should people know that might surprise them about Marbella?
Marbella to us are the many smaller towns that form part of the municipality, not just Marbella city. We live in the very residential area of Elviria / El Rosario that is very family orientated and has several great schools, many local shops, restaurants and other facilities. Of course we do go to some glamourous restaurants in Puerto Banús, but our main activities are family related events, bbq's in each other houses, beach picnics and many coffee catch ups with friends and clients.
What kind of people make Marbella their base? What kind of demographic does Marbella attract?
Here everyone will find what they're looking for – there are many social groups for partying singles, for the golf lovers, for yoga-vegan-healthy life fans and for families of entrepreneurs. We surround ourselves mostly with the latter, which is an amazing circle of like minded families in business.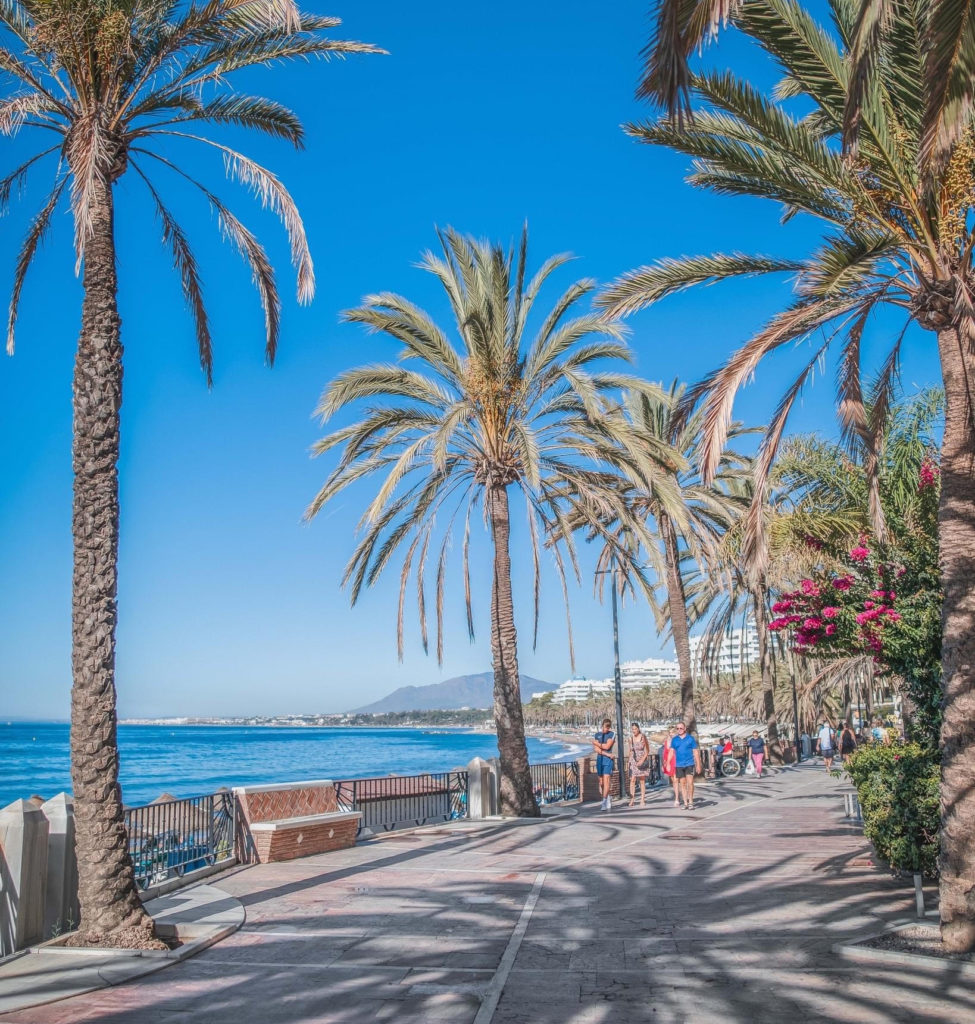 ---
---
And do foreigners making Marbella their base actually live there full-time? And if so, what kind of lifestyle can they expect for themselves and their families?
It's a real mix of expats that we have here and everyone can really make the kind of lifestyle for themselves that they wish. Everyone comes from different culture and background, so it's difficult to stereotype. What we do know, is that it's a very welcoming community, as most people had been the "newbie" here at some point and people are keen to make new friends and help with recommendations.
What do you do in Marbella when not working Marina? What attractions/activities keep residents busy?
Ours is a very family focused lifestyle outside of work – our 2 kids each have a busy schedule of football, tennis, basketball, theater activities as well as non stop agenda of their friends' birthday parties and other workshops and play dates. This means that whilst they're busy having fun with their friends, we socialize with their parents, which often become also close friends and we take turns to take each other's kids to/from all this whirlwind of social events.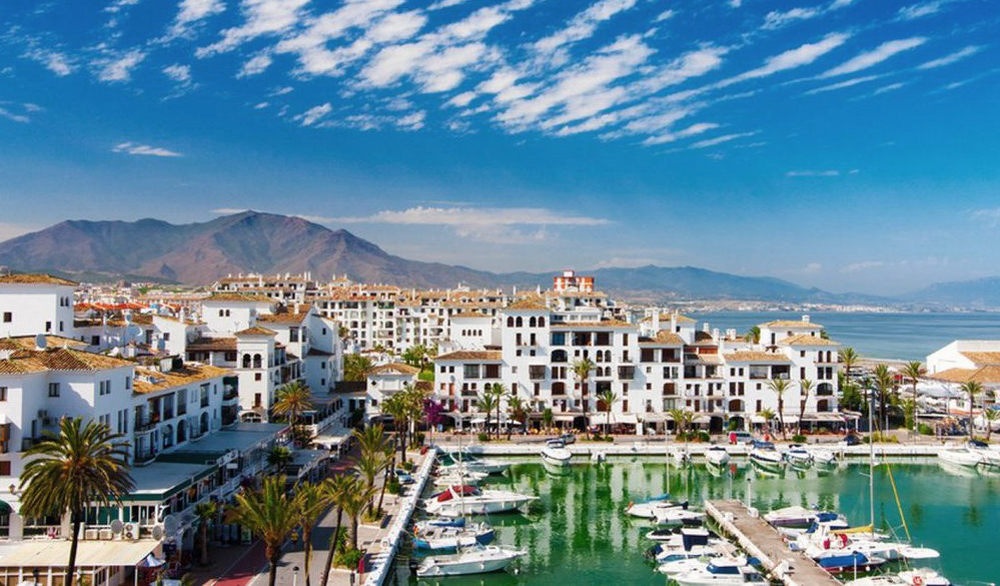 I know you work for a Real Estate company. By the looks of it, it seems very exclusive. Can you tell me about the real estate business in Marbella? Is real estate in Marbella very different than most other places in Spain?
Yes, my husband and I established LM Group Real Estate nearly 10 years ago and it has grown to a fantastic team of 25 amazing professionals.
We specialize in expat families looking to move here with the help of a team that can advise them on the local areas, infrastructure, immigration and residency, and many other lifestyle options apart from of course our core business – which is to find them their dream home and help them purchase it with the most advantageous conditions.
Real estate in Marbella is a highly dynamic market, over 2,500 agencies, all have access to the same properties via general databases of agencies. What makes the difference in choosing your realtor is the service they provide. Choose one that ticks your most important values – be it instant responsiveness, in depth knowledge of the area that you wish to purchase, their experience and, of course, the attitude you feel resonates the most with you.
---
---
You've mentioned to me that a new trend in Marbella is buying property as a "buy to rent an investment". Can you explain that? And is this trend pricing out traditional home buyers?
Yes, with a huge surge of tourism over the past couple of years, many home owners put their properties into short term rentals, leaving the long term rental market very scarce, and, therefore, highly coveted and priced accordingly. So, there's a great opportunity for those looking to purchase a property as an investment to rent out as holiday accommodation (and perhaps own use some of the time), or a longer term rental with steady income. We provide our investor clients with the full service , starting from investment case preparation for properties we recommend to them in accordance with their criteria.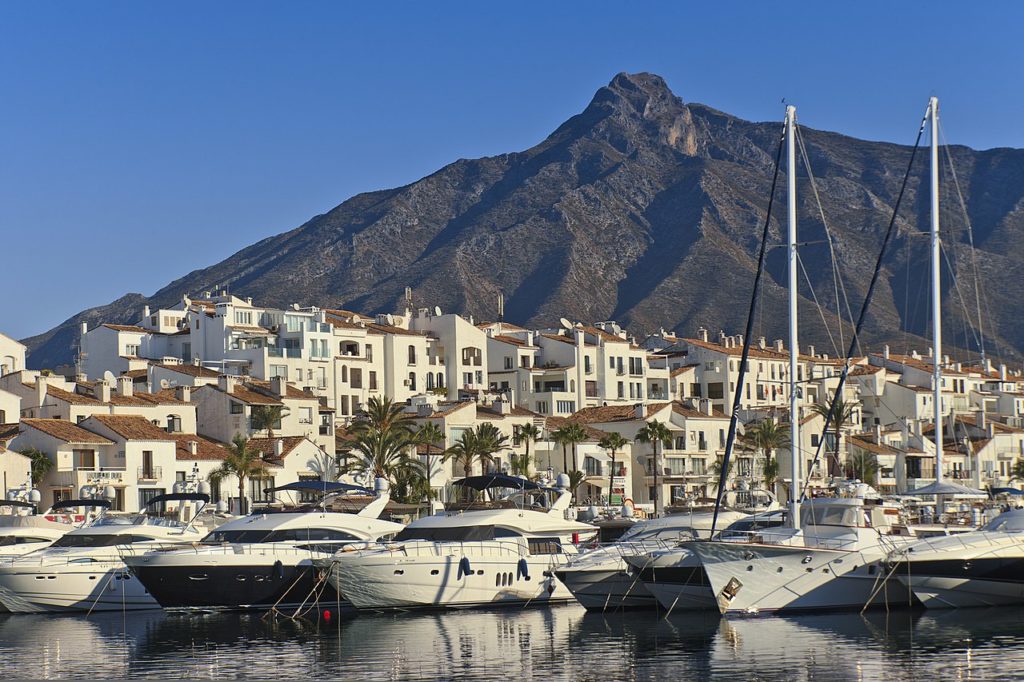 ---
---
What tips can you give anyone thinking of moving and/or buying real estate in Marbella Marina? Especially if they're foreign buyers?
Golden rule is to not sign anything or part with any money without a good trusted legal professional. Real estate agent worth their salt will always make the same recommendation to you to protect your interests over and above wanting to make a quick sale.
We insist on this so much, that for certain clients, especially purchasing Newbuild / off plan properties (which are great value if you choose the right one) over €400,000, we offer to pay their legal fees.
Buying a property is a possibly the biggest purchase and step you will make, so make sure you're fully protected and the agent that is working for you, is really representing your best interests long term.
We are always happy to have a confidential independent consultation with any clients thinking of making a move or considering their property options on Costa del Sol.
Our partners also include the most reliable mortgage brokers, so you're welcome to ask us about the financing possibilities as well.
Thank you for this interview Marina!
Join Our Newsletter
If you haven't subscribed yet and want to get our posts sent to your email, just insert your email address below. It's free!