What's it like living in Olvera?
Olvera is one of the white villages of Cádiz, a town considered one of the prettiest in Andalucia.
After many years on the coast, Karen and her husband Andrew wanted to live in the "real" Spain. They fell in love with Olvera. All about that in this interview – as well as the reason why they'll soon be leaving Olvera for another part of Andalusia.
---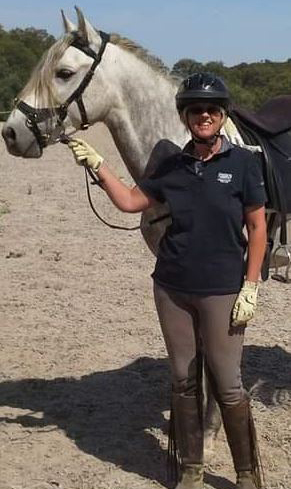 Name: Karen Dearnaley
Age: 61
Country of Origin: UK
Number of years living in Spain: 16
---
Hi Karen! Can you please tell me about yourself and on how you ended up moving to Spain?
I'm 61 years old and have been married to my husband Andrew for 35 years. In the UK we lived in Derbyshire and both worked in law firms. After our first holiday to Spain in 2002 (to Frigiliana) we decided that one day we would move to Spain.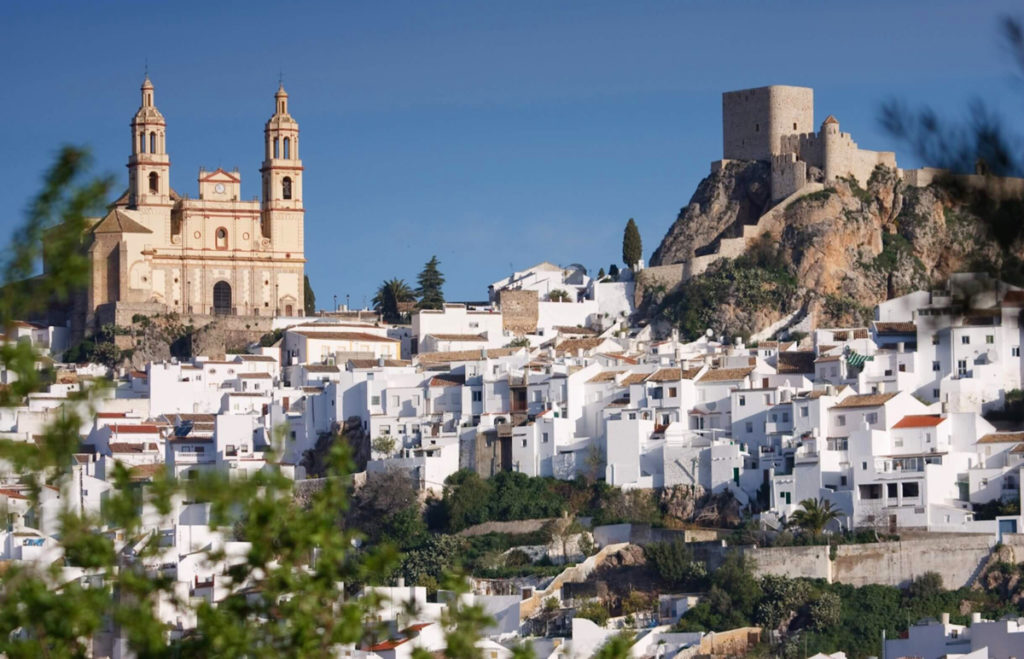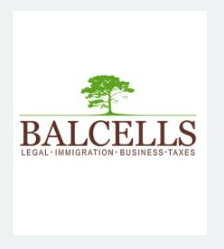 Need help with your immigration needs? Contact Marta at Balcells Group. She handles it all, whether it be a Spanish non-lucrative Visa, Golden Visa, Digital Nomad Visa, Work Visa etc…. More detail here
So how did you come across Olvera? Did you live anywhere else in Spain before choosing Olvera?
When we first moved to Spain 16 years ago we lived in an apartment in Duquesa as we both worked in Gibraltar and it was a fairly easy commute of about 30 minutes. The area wasn't really what we wanted though – full of expats and tourists and not the "real Spain" that we wanted long-term. We lived there for 10 years and then when I took early retirement at 55, and Andrew started working from home, we decided to move to our house in Olvera. We'd come across the village a few years earlier after seeing an estate agent's website. We thought the houses were a good price and it looked an interesting area so we went for a weekend to check it out. We both loved the village and started looking for a suitable house. After viewing dozens we finally found one which suited us. It was basically a ruin and as we were unable to build up due to the weak structure, we had to have it demolished and re-built. We rented it out on Airbnb for a few years and then we moved into it ourselves nearly 6 years ago.
What do you like about Olvera Karen?
Olvera has a population of around 8500 and has almost everything you need on a day to day basis. There's a health centre, three chemists, various supermarkets, dentist, two opticians, and numerous bars and restaurants. The locals are very friendly and helpful and it's a safe town – you can walk around in the early hours of the morning and not feel in any danger. There's a Moorish castle with an interesting museum up in the oldest part of the town and a beautiful 18th century church. On the edge of the town is a 37km long walking and cycling track called the "via verde" which has amazing views over the hills and olive groves.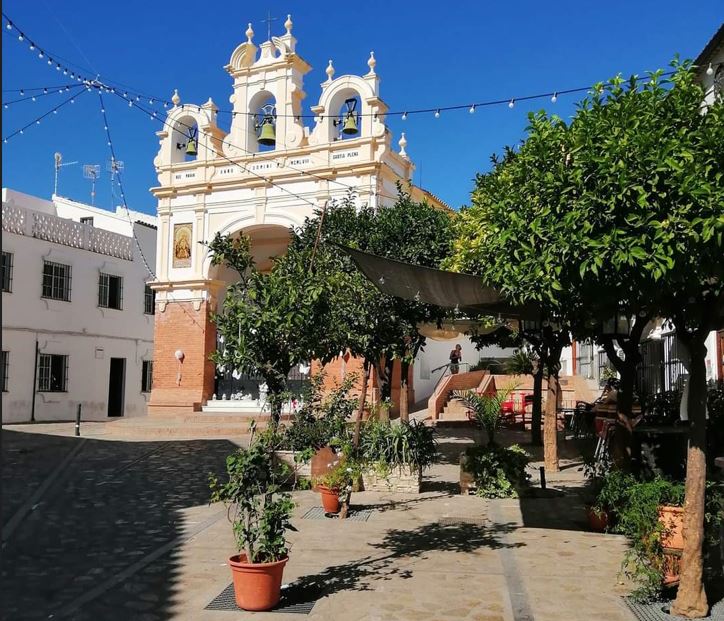 ---
---
What do you do to keep busy? What's your daily life like?
We have a rescue dog, Rosa, and we walk her in the countryside every morning. We love to explore the pretty white villages in the area such as Grazalema, Zahara de la Sierra, El Gastor, Setenil de las Bodegas and of course Ronda which is an amazing place to visit. We enjoy just sitting outside a bar having a coffee in the sunshine. We owned Spanish horses for 20 years but following a very bad fall four years ago I decided I no longer enjoyed riding. I still wanted to be involved in horses so I started helping friends and clients find their dream horse over here and that keeps me quite busy.
What is the demographic makeup in Olvera? Is there a mix of Foreigners and locals? Are there any Expat activities or clubs?
There are quite a few expats of different nationalities in the town although I don't know the percentage. They are friendly and helpful to newcomers and there's a Meet and Eat lunch or dinner once a month which is a great way to meet people. Very few of the locals speak English so you definitely need some Spanish but the town hall provides free Spanish lessons.
Are you renting or have you bought a house? How was your experience finding a home? (did you use a broker or do it yourself?)
We bought through Olvera Properties in the town who were super helpful and provided a project management service during the house build.
---
---
I imagine you need a car if living in Olvera? Is there public transport?
This is the only problem with Olvera from our point of view. I don't drive as I have cataracts and glaucoma and although my husband drives, if I am left on my own in the future then I would struggle. The nearest hospital is Ronda which is 45 minutes away and often we are sent to Jerez hospital which is around 1 hour 15 minutes away. It's a big negative for us – so much so that we're looking to move in the near future (we're looking at a town in the Granada area).
How was your adjustment to living in Spain Karen? Any difficulties, challenges or funny/embarrassing stories?
The biggest difficulty for us has been the language. When we lived on the coast there were so many ex-pats and tourists that we didn't really get to practice our Spanish and of course working in Gibraltar we spoke English there. It was only when we moved to Olvera that we really needed to use it and I think it's more difficult to pick up a language when you're older!. I practice every day online with verb conjugations and grammar but I still struggle with the rapid "Andaluz" accent! I would say I'm upper intermediate level in theory but need to practice speaking and listening more.
---
---
Do you have any tips/advice for anyone considering Olvera as a possible place to live?
Olvera is a great place to live and has so much to offer and the surrounding countryside is beautiful but if, like me, you don't drive I would think twice. Also, as I said earlier, learning Spanish is essential.
Another thing to bear in mind when deciding whether to live inland is that it gets very cold in the winter and very hot in the summer whereas the coastal areas tend not to get the extremes of temperatures. Also, the humidity level inland can be very low. We actually bought a humidifier last summer as the very dry air was affecting my eyes
Where do you see yourself in the future? Do you think you will always be in Spain?
We'll definitely stay in Spain – there's nothing for us in the UK now. Hopefully we will be moving later this year and we're looking forward to exploring the villages in the Granada area.
Many thanks to Karen for this interesting interview!
Join Our Newsletter
If you haven't subscribed yet and want to get our posts sent to your email, just insert your email address below. It's free!