What's it like living in Rincon de la Victoria?
Paula didn't plan to live and work in Spain. But sometimes life take unexpected turns.
In this interview, Paula tells us about the circumstances that led her to Spain and how she ended up choosing Rincon de la Victoria (situated 15 minutes east of Malaga) as her base. It's a town that seems to be overlooked by foreigners looking for a new home.
All about that below.
---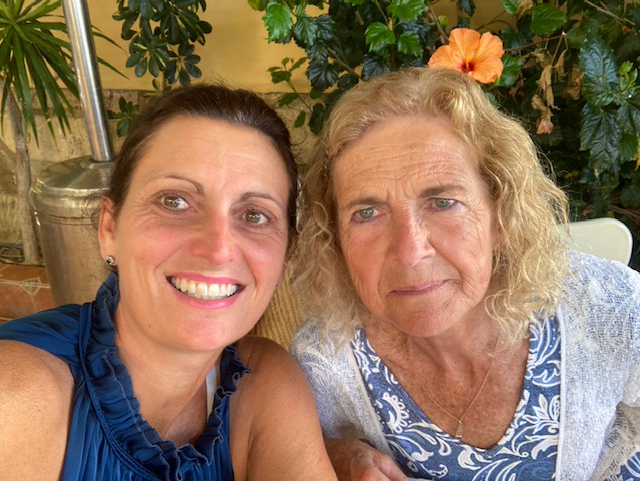 Name: Paula Melbourne
Age: 50
Country of Origin: United Kingdom (she's both British and Canadian)
Number of years living in Spain: 3.5
Above: Paula and her mom in Rincon de la Victoria
---
Hi Paula! I'm told you have an interesting story about what led you to living in Spain. Can you tell us about it?
Yes indeed! My parents moved to Spain nearly 10 years ago and took early retirement. They settled in a charming white washed village in Axarquia, called Sedella, near Competa. I was living and working in Hong Kong at the time and visited a few times. When I left Hong Kong to return to London in 2013, I bought a small house in the same village as my parents, as a holiday home.
For the next few years I had fantastic and memorable holidays in the area, exploring the coastal towns east of Malaga like Algarrobo, Nerja, Torrox, and beautiful towns inland around Lake Vinuela. I also joined local hiking group called AH3 (Axarquia Hash Harriers) to enjoy when I visited. My family came out from Canada and many friends visited from the UK and Canada over a period of five years.
In 2017, while living in Brighton, Sussex undertaking a Master's degree , my father became ill. Some months went by and we were unable to get a diagnosis. Finally in July 2017 my mother booked a private appointment with a German gastero-enterologist in Marbella. A review and scan was undertaken. My parents received the written results (in Spanish) the same day. They sent them to me. Although I am not a Doctor, nor fluent in Spanish, I recognised many words and knew it was not good. I sent it to a dear radiographer friend of mine. She called me and informed me that my father had advanced pancreatic cancer and encouraged me to go to Spain as soon as possible.
I met my two sisters in the UK from Canada and we flew together to Malaga the first week of August 2017. I did not know how long I would be gone. I left everything behind in Brighton, including my cat. I was 70% through my thesis. Over the next few weeks, we spent as much quality time with my father as we could, knowing he was deteriorating and understanding his prognosis. Somehow completed and submitted my thesis at the end of August. Although he undertook chemotherapy in September, it made little difference and made him very sick. In October he suffered a heart attack. Miraculously he recovered. From that point, we were unable to care for him at home. My mother and younger sister had done a fantastic job since September. In November I secured a place for my father at Sanysol, a private rehabilitation and convalescence residence in Velez-Malaga. He had a private room and the best palliative care possible. He was determined to beat it. When he was feeling well, we took him out on trips to cafes or to eat or to the small apartment we rented nearby. I set up a TV system so he could watch all the football (soccer) he loved, news etc. We visited every day and many friends did too. In time he got used to the routine and nurses at Sanysol.
After an epic battle, my dear father died in January 2018. By the time he passed, I had been in Spain for 6 months, was learning Spanish, looking after our family dog. I had obtained my Master's degree and the Brexit vote happened. I had a plan to take early retirement in Spain, in about 10 years' time. However, life sometimes has other plans! I decided a few weeks before my father died, to stay in Spain. I told him so and he was delighted. I wanted to support my mother, now widowed and living on her own for the first time since 51 years with my father. I also relished the idea of changing my life and starting a new one in Spain, with less focus on career and material things, more focus on quality of life, healthy living, time with loved ones – and being in Europe!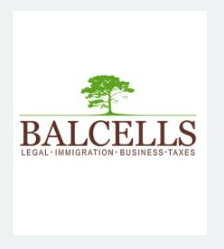 Need help with your immigration needs? Contact Marta at Balcells Group. She handles it all, whether it be a Spanish non-lucrative Visa, Golden Visa, Digital Nomad Visa, Work Visa etc…. More detail here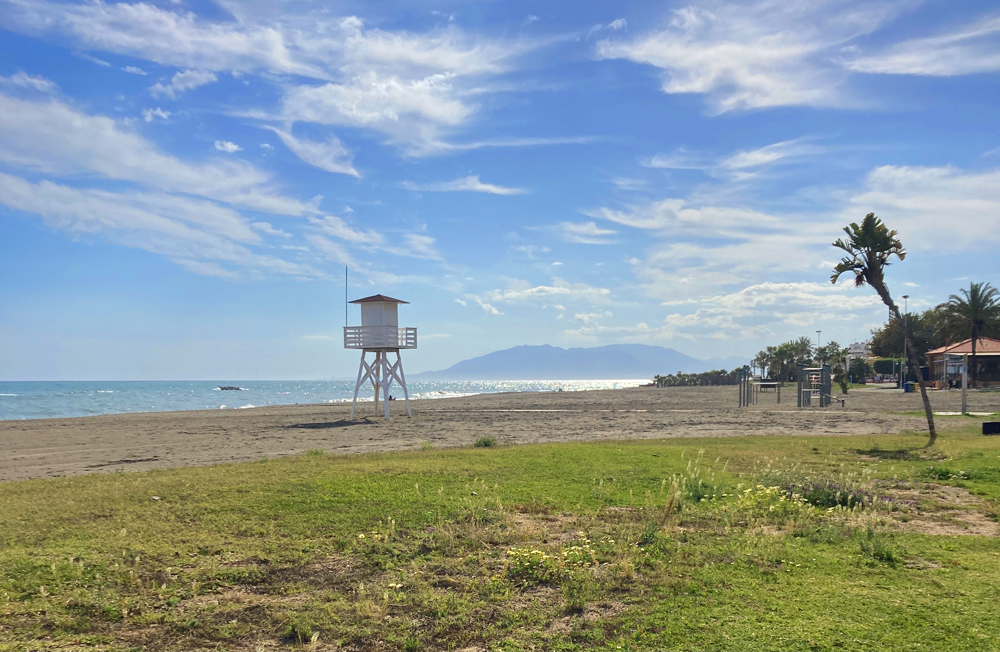 ---
---
What made you choose Rincon de la Victoria as your home?
In 2017, a few weeks before my father's diagnosis, I sold my flat in London. My plan at the time was to buy in West Sussex, UK. Before selling my small house in Sedella, I decided that as a permanent base, I wanted to be closer to the city of Malaga. I found an apartment right by the sea for my mother in Torrox, east of Malaga. I began searching for a property between Malaga city and Torre del Mar and especially liked the area of Rincon de la Victoria. I bought a home in the coastal suburb of La Cala del Moral, part of the municipality of Rincon de la Victoria, in June 2018. My home is 15 minutes from Malaga city centre, 20 minutes from the airport and 20 minutes from my mother.
Do you rent or did you buy your home Paula? Either way, do you have any tips for people who might be thinking of calling Rincon de la Victoria home?
I purposely chose Rincon de la Victoria and its surrounds as it offers great access to the city of Malaga, the airport and inland, but is a large enough town to have everything you need. When I decided to relocate to Spain permanently, I committed to integrating and fully experiencing Spanish life. For this reason, I opted not to settle in 'ex-pat' areas where mostly English is spoken and there is little knowledge of integration into Spanish life and culture. The immediate coastal area east of Malaga is fairly traditional, with few foreigners. Those that exist, speak Spanish, at least at a basic level and have interesting and active lives.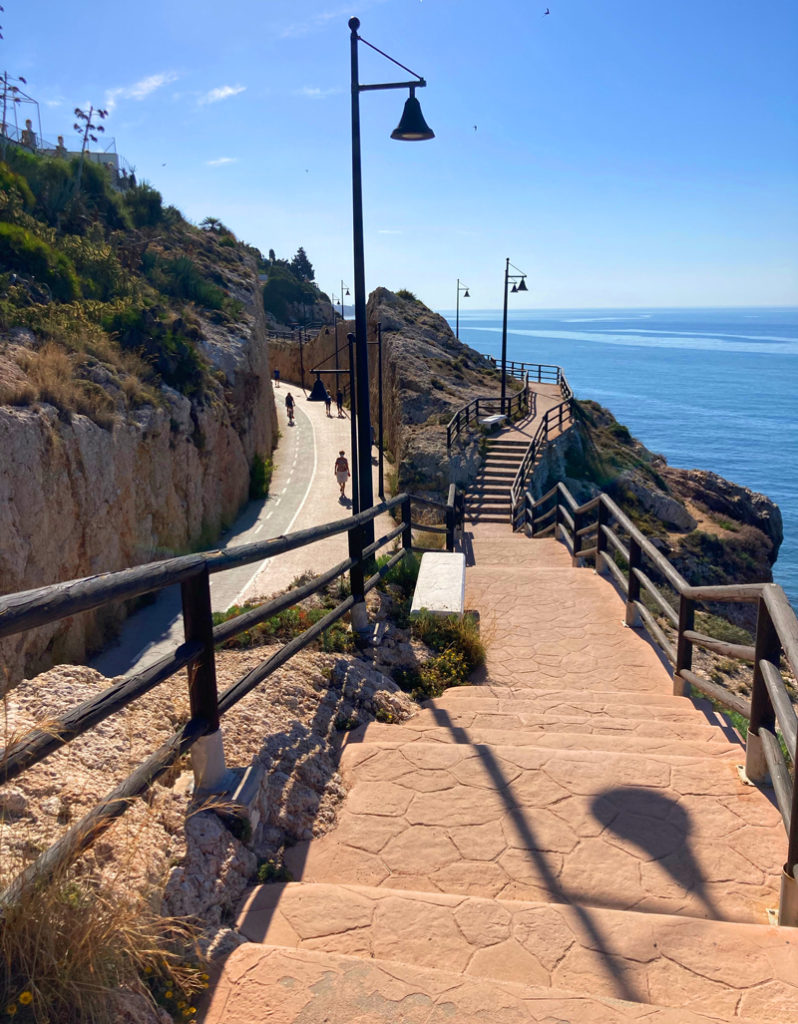 ---
---
I know you've lived 3 ½ years in Rincon de la Victoria. What did you like most about living there? Is there anything you dislike?
I have a close knit group of international friends and local Spanish friends. My local friends are from Switzerland, Austria, America, Canada, The Netherlands, Denmark, UK, Italy, Germany, France, South Africa, Macedonia and Ireland. It makes for an active and interesting life!
I've read some websites describe Rincon de la Victoria as "undiscovered" among expats. The same websites say that 95% of tourists and locals are Spanish. Is that accurate? (or is it a marketing ploy?)
Yes it is relatively undiscovered among foreigners. I believe that for many, it would present a challenge as there is no choice but to integrate. It is not the easy road, particularly the first year. But, if you decide to make Spain your home, you need to learn the language and there is no point waiting!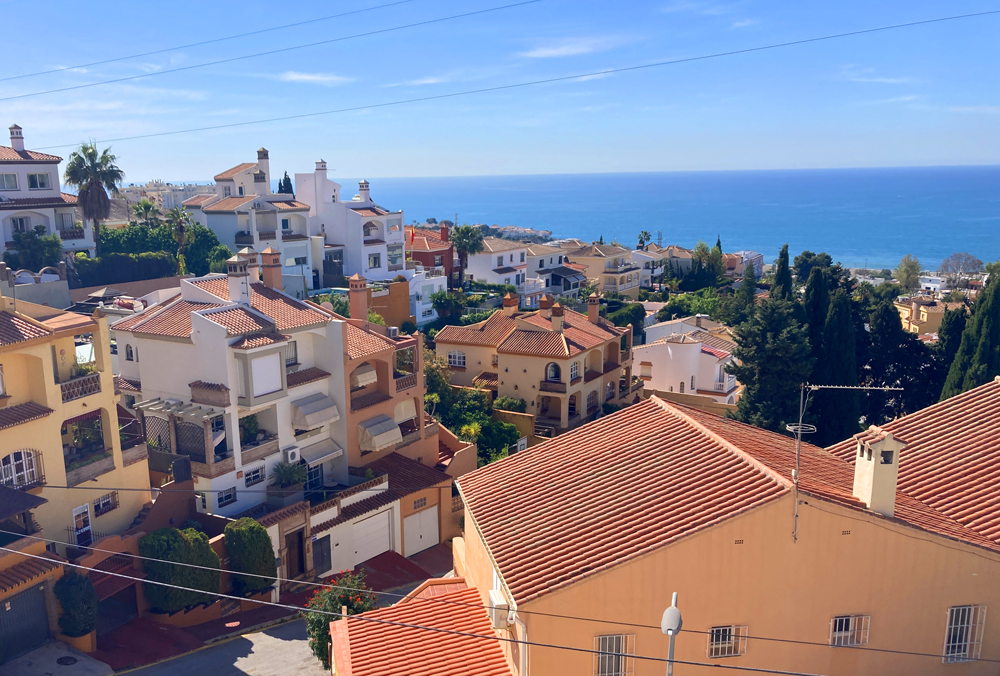 How's your Spanish Paula? Do you need Spanish to get by in Rincon de la Victoria?
My Spanish is intermediate level and progressing steadily. I work in English mostly but in Spanish too now. I dont go into a shop or restaurant or make a phone call and ask 'Hablas ingles'? I am the foreigner and it is I who must make the effort. Instead, I say 'Hola, Buenos dias. Soy Paula. Soy Canadienese. Disculpeme, estoy aprendiendo español.' They generally smile and appreciate the effort. Yes, you need Spanish to get by in Rincon de la Victoria. That said, I have noticed in the last year or so, a few more foreigners arriving and settling here, especially from France, Italy, and the US.
Have you ever had an issue with crime or anything else negative?
I have had some things taken from the front of my home – silly things like a hose. As is with many places in Spain, there is noise from dogs barking, people in the street, garbage trucks collecting in the middle of the night. These are all adjustments!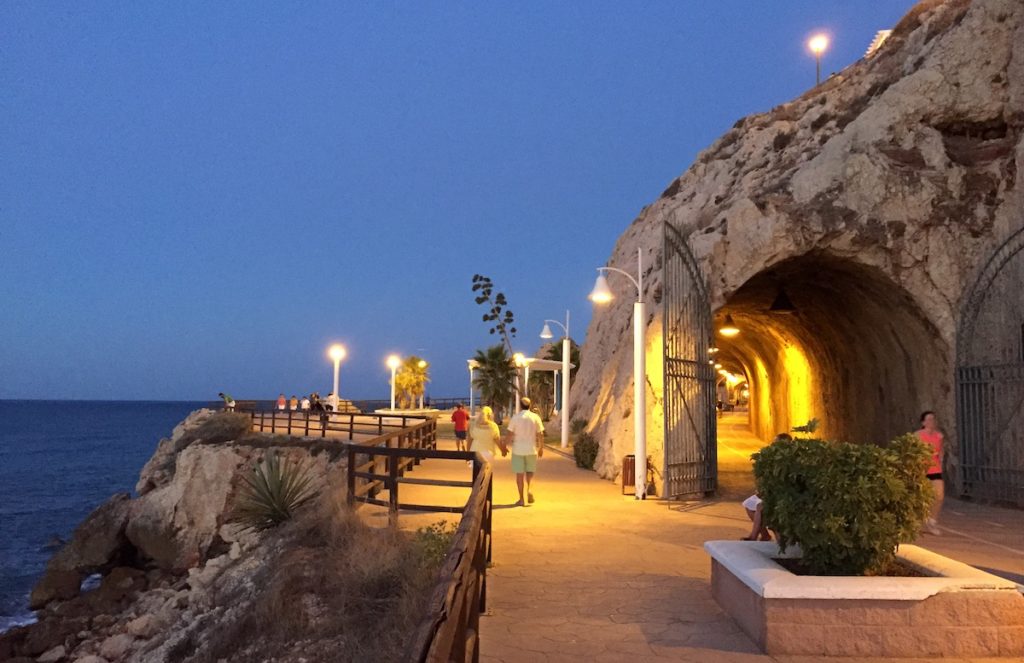 ---
---
What do you do in Rincon de la Victoria Paula? Do you have activities that keep you busy? Do you have some favorite places where you like to spend time? (beach, hiking etc)
I work from home, which I enjoy. I love the beach, the great access to Malaga city, many different sports options like Padel, Rowing. I do beach yoga classes in La Cala del Moral. I also jog and walk along the famous steps near the tunnels that separate La Cala del Moral and Rincon de la Victoria. Going for Tapas is fun too!
Do you have any regrets at all? If you had to do it all over, would you change anything?
Spain is the 6th country I have lived in. I was a bit naïve with some of legal and purchasing processes and in hindsight I needed to be sharper, less trusting and more cynical. As with all things, it's a learning experience. We grow the most when we allow ourselves to be a little bit uncomfortable. I love living here. 3.5 years on, I am a freelance Consultant, having set myself up as Autonomo. I have a gorgeous, generous and kind Irish partner, a wonderful circle of friends, my mother nearby, a lovely home, endless Spanish sunshine, access to Europe and a much better balance of work and life. No regrets at all! I do miss my family and friends in Canada very much and look forward to seeing them more going forward – in Canada and here!
---
Many thanks to Paula for this interesting interview!
Paula is an HR Consultant and Executive Career Coach and has worked for some well-known multi-national corporations. If you need a pro to help you with your business, she can be found at Due South Consulting. She is also an associate at Ken's Education Group in Spain. Ken's is a specialist on Canadian education, sending Spanish high school students to Canada on linguistic and cultural programs.
Join Our Newsletter
If you haven't subscribed yet and want to get our posts sent to your email, just insert your email address below. It's free!