Why did this couple choose Alhaurin el Grande?
Linda and her husband are US diplomats who've spent their lives living and travelling overseas. When planning their retirement, they decided on Spain…more specifically the town of Alhaurin el Grande.
More about all the above in this interview.
---
Name: Linda Talluto
Age: 62
Country of Origin: USA
Number of years living in Spain: Owned our home for 4 years
---
Hi Linda! You guys have an interesting sounding life! First question: I know work brought you to Spain – but why have you chosen Spain as the place you want to retire?
We are US diplomats and were assigned to Madrid for 3 years. We really enjoyed the climate, the lifestyle and general atmosphere of being in southern Spain. We couldn't ever decide where to retire for one reason or another. We have kids in the US and you can't rely on them staying put – job relocations, etc. and they live in different parts of the US. We decided that we would pick somewhere where we enjoyed with the ability to get back to the US any time we wanted or if they wanted to visit.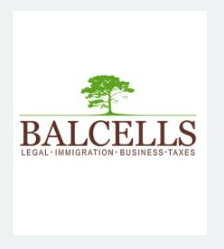 Need help with your immigration needs? Contact Marta at Balcells Group. She handles it all, whether it be a Spanish non-lucrative Visa, Golden Visa, Digital Nomad Visa, Work Visa etc…. More detail here
What was your criteria in choosing a base? And why Alhaurin el Grande?
We had a checklist of criteria that were important to us:
Close to an International airport, tennis and golf.
A village that was not predominately expats, good restaurants, groceries and bars.
Close to the beaches/touristy places, but far enough away to avoid crowds, etc.
A "village" feel and a smaller community
Close to an International airport was key as we have kids and grandkids spread out in the US and want to feel like we can be there quickly when / if we want to be.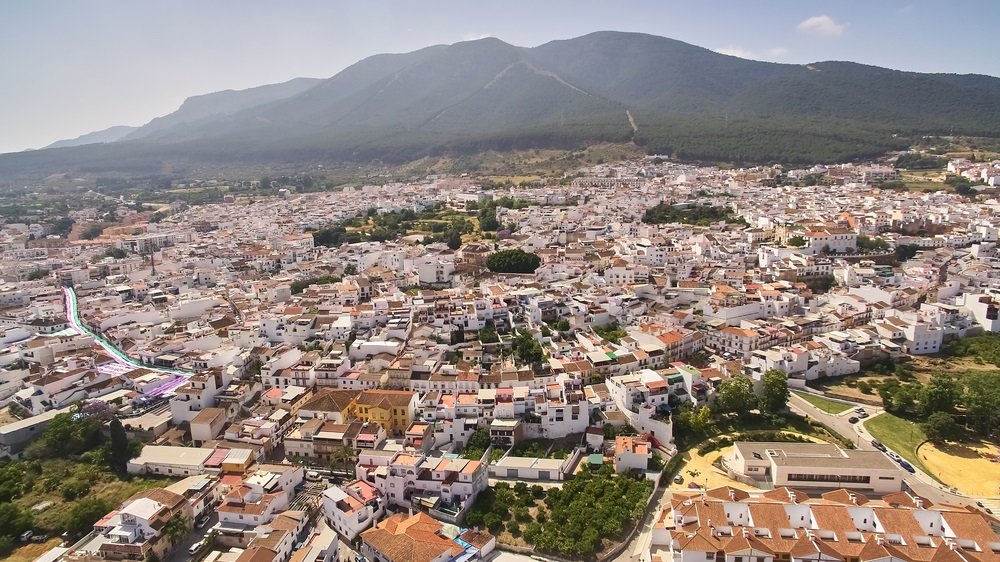 ---
---
Has Alhaurin el Grande met expectations? How long have you lived there and what do you like about the town? Any negatives?
We love AeG as we can walk all around, there is everything we need in terms of stores, restaurants, groceries and vegetable/fruit stores. The people are super friendly and the climate is perfect most of the year. We enjoy being either 5 or 15 minutes from golf, lawn bowling and there are municipal tennis courts very close by. We have adjusted our schedules to coincide with the closure of stores from 2:00 – 5:00 and even the large grocery closed on Sundays. The village has a lot of festivals that go on for days with parades, food, music etc. They are well attended by whole families and the old and young. It is super fun to participate.
Since you're from outside the EU, I'm wondering about the Visa process you went through. Were you able to settle here on a non-lucrative Visa? A work Visa?
We haven't applied for residency as of yet as we need a block of time in the US for the visa to be processed and we haven't had yet.
---
---
You mentioned buying a place in Alhaurin el Grande. Was it your first time buying property in Spain? How did you go about doing it? Do you have any tips for prospective home buyers in Spain?
Yes, it was our first time buying a home in Spain. We were lucky to have an agent who is half American and half Spanish. She did a great job listening to our feedback on a couple of houses that we looked at. She also understood things like an "American kitchen" which is very open and often a focal point for entertainment and socializing. She would say, "I'm thinking you won't like the next house because it has small, choppy rooms." She was 100% correct.
The house is very comfortable with some very unique feature such as beautiful tile floors, big wooden doors, stain glass doors and a large terrace for entertaining with spectacular views. We have a medium sized garden with oranges, lemons, apples, avocados, peaches, figs and huge olive trees. It is beautiful and nice to be able to cook/eat with what grows out there. I wasn't big on having a pool, but have come to enjoy it quite a bit. We also have a sauna, so nice to heat up and jump in the pool!
We hired a bi-lingual lawyer from a large law firm who was very clear about each step of the process and made sure we totally understood that at a certain point, our deposit would be non-refundable.
We used Sabadell Bank for a mortgage because the rates were so low (2.75% fixed for 15 years) we wanted to leave our money earning more in a brokerage account. We were also warned that many times the valuation of the house can come in lower than the purchase price, thus, requiring more of a down payment. In our case, the house was valued significantly higher than the purchase price. We also didn't know that many times the furniture comes with the house. We were able to start off with the house mostly furnished and supplemented with some items from IKEA as our own belongings are in storage in Washington, DC.
For us being away so much and the yard is large, we have found it invaluable to have someone look after it and the house. We have a young guy whose father had worked for the house for about 12 years, so they know how things work, when something was replaced, etc. Carlos is there to keep an eye on things, maintain the gardens/pool and general handyman. We pay him a salary monthly and he is worth every euro and then some. We also have a housekeeper who is great and keeps it dusted and checks on all being ok on the inside. She is also our keykeeper coordinator for Airbnb guests during the summer. It has really put us at ease to know that the house is in good hands.
We are in the process of having solar panels which is becoming quite popular in our area. We should break even after two years and greatly reduce our electricity bills. I think it is something to consider with the price increases projected in Spain.
---
---
When we exchanged emails you mentioned being in Guam and taking an ocean trip in a shipping container to Pohnpei (one of the Micronesian islands). That's pretty exotic and I'm curious. Is that for work or pleasure? And I'm assuming you're splitting your time between travel and living in Alhaurin el Grande?
We do a tremendous amount of travel thanks to our jobs. Over the last 16+ years, we have lived all over the world (India, S. Africa, Pakistan twice, Argentina and Spain) and travelled extensively in each region. We are currently posted in Micronesia.
When you were looking for a Spanish base, did any other places strike you? Did you have a 2nd (or 3rd) choice after Alhaurin el Grande?
We looked at Alhaurin de la Torre, however, it was bigger and didn't have the village feel. Coin had no charm for us.
You've mentioned that you're 3 years away from retirement. How do you envision your life in Spain after retirement?
We are very much looking forward to being able to develop some friends vs. the acquaintances we have as a result of moving for our jobs so frequently. We love to play sports and I joined a couple of walking groups that are great fun – social and good exercise.
---
---
What do you like most about the Spanish lifestyle Linda? You've spent a bit of time in Spain…anything ever get on your nerves?
I like the laid back feel of the lifestyle and not having everyone in such a rush. We are so relaxed when we are at our house with a beautiful terrace and spectacular views.
Smoking gets on my nerves!
Would you change anything? Do you have any closing tips/advice for would-be expats thinking of settling in Spain or more specifically Alhaurin el Grande?
Take time to adapt to the lifestyle, enjoy it and appreciate the slower pace of life.
Many Thanks to Linda for this interview!
Join Our Newsletter
If you haven't subscribed yet and want to get our posts sent to your email, just insert your email address below. It's free!