Living in Malaga
We hear a lot of people saying that they're considering living in Malaga. Most of them have never been to Malaga but they're attracted by promises of sunny weather, a lively city life, lots of nature, as well as a vibrant expat community.
When we came to Spain in search of our new home Malaga was one of the cities we explored. It didn't take long for us to realize that the city just wasn't for us.
I go through our impressions of Malaga in this post.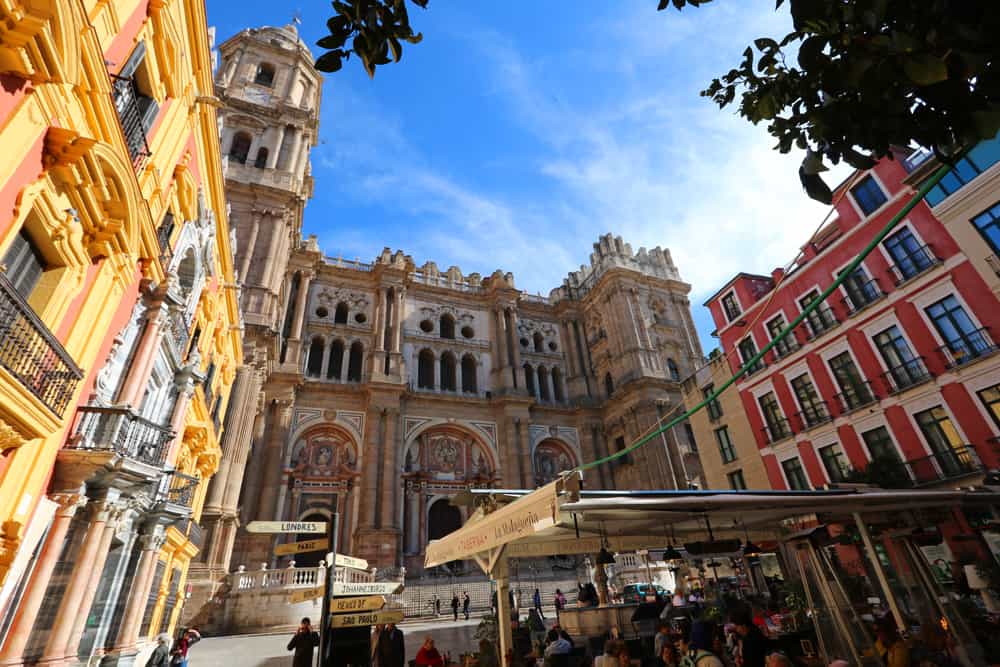 ---
---
First impressions of Malaga
People come to Malaga for the weather and the natural environment. When we came here it was early February. It was 22C and the sun was shining. People lay on the beach and flocked to the cafés and seaside restaurants. Parakeets screeched overhead. It honestly felt as if we had arrived in the tropics. Behind the city mountains stretched, on some (in the distance) you could see snow-topped peaks.
The city stretches along the coast between the sea and mountains. The old town is pretty with some beautiful historic buildings (including the beautiful Malaga Cathedral). There are some beautiful plazas, tiled promenades, and lots of palm trees. But for a city this big the old town is small. Wander a block or two and you encounter ugly 1970's style apartment buildings. And just next to the old town, blocking any sea views, is an unattractive fenced off port. Behind the fences are warehouses, silos and shipping cranes. There is a harbour which they've tried to beautify: they have a pedestrian promenade (Palmoral de las Sorpresas), some museums (including the colourful Pompidou Center) and lots of restaurants and stores.
There are some impressive sights. Rising on a hill next to the old town is the Alcazaba, a Moorish fortress. Further up the hill is the Castillo de Gibralfaro (Gibralfaro Castle) which overlooks the whole city. The hill is like a natural oasis in Malaga, a beautiful city park. It's my favorite thing about the city.
Malaga at its heart is an industrial port city that the government has worked to gentrify and beautify. And they've done a good job, from what I hear Malaga is a much prettier place than it used to be. But in all honesty the center of Malaga is just a confused mix of styles and I'm not sure if it really comes together.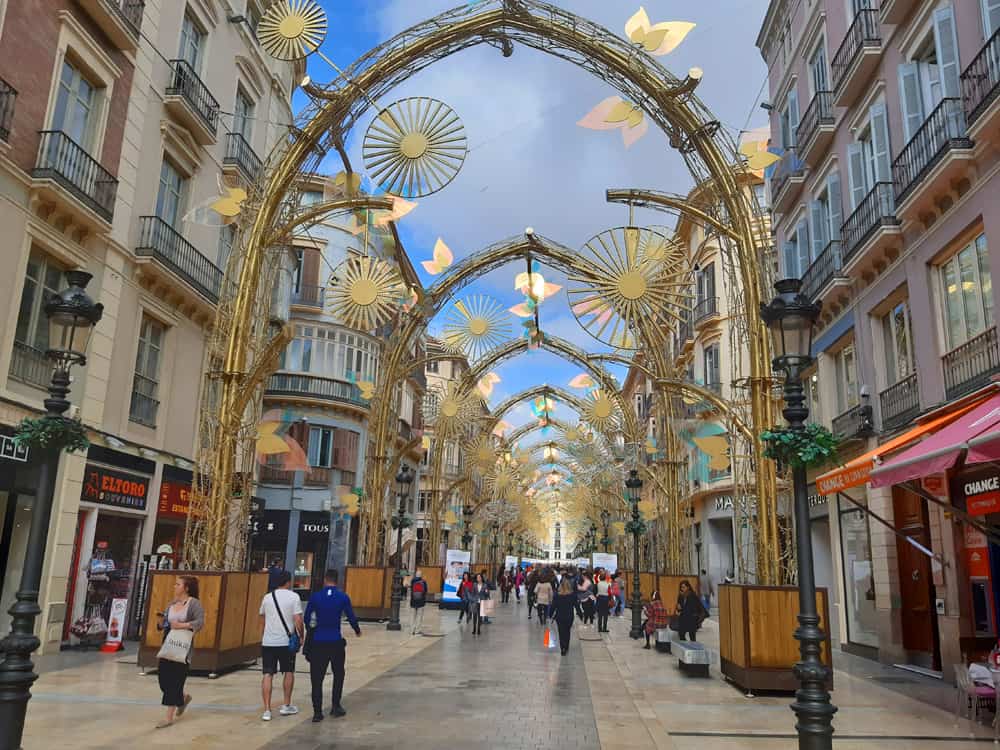 ---
---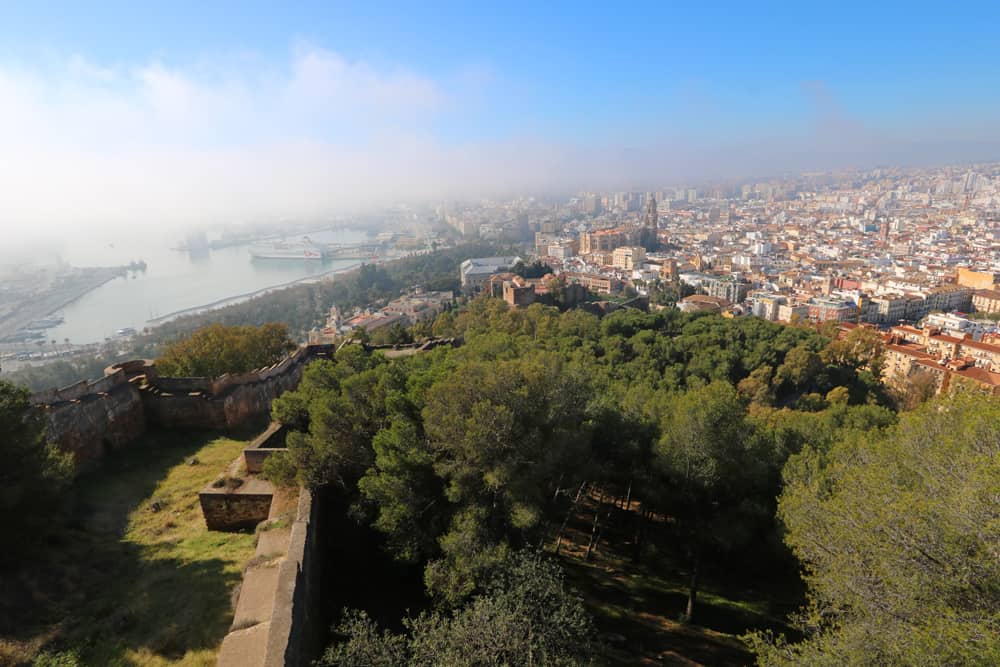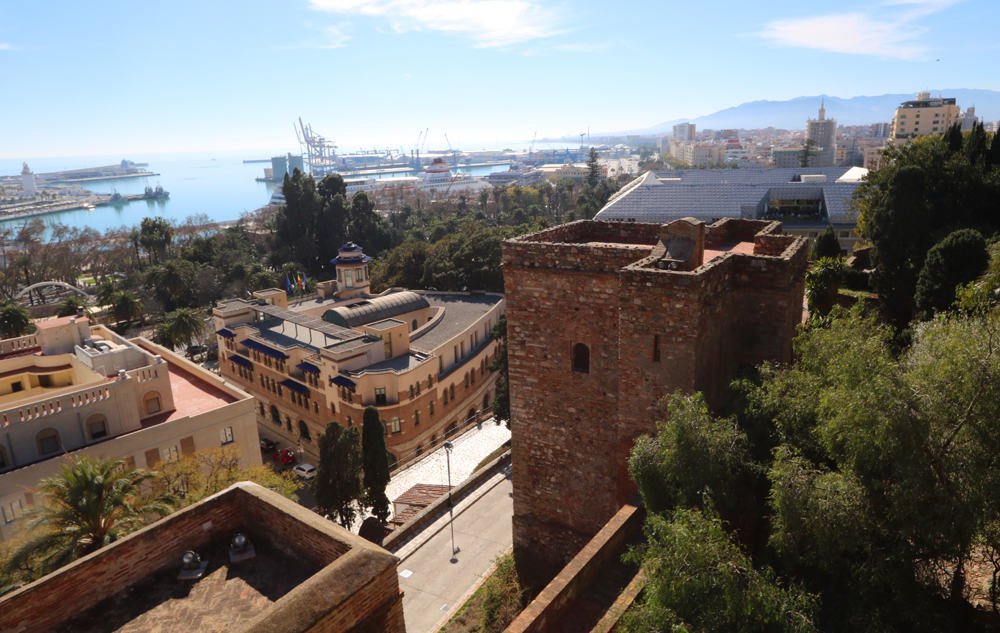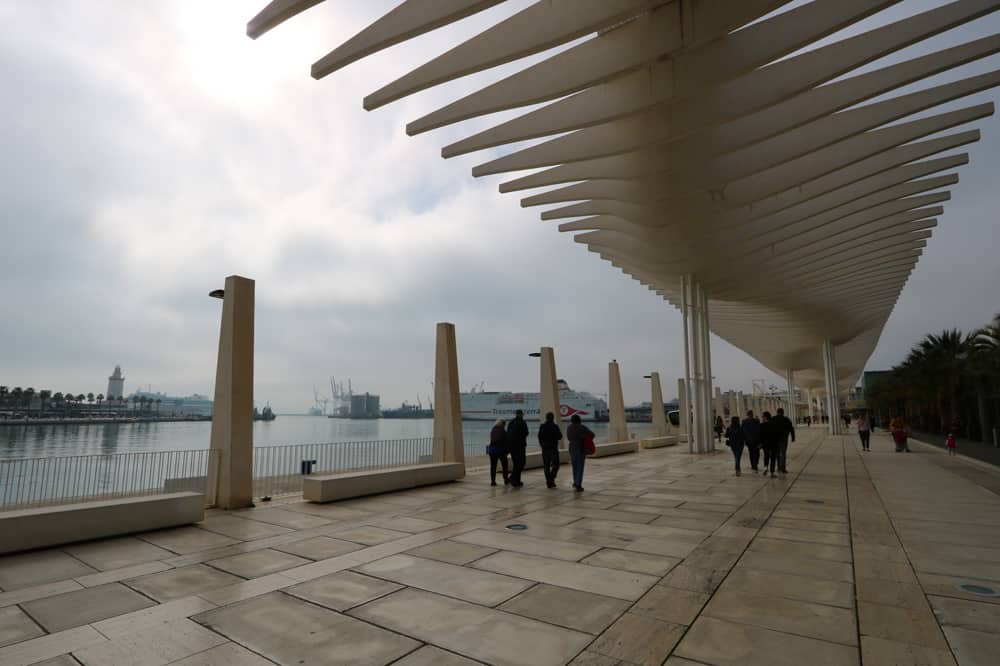 ---
---
The Coast and Beaches outside Malaga Center
On this first visit , we stayed about 2 km west of the city center in the Huelin*. Again, the neighborhood is a mix of old and new: 2 or 3 story traditional buildings painted in typical Andalucian colors (white and yellow) sitting next to an ugly monstrosity of an apartment complex. We would often walk the seaside promenade west, seeing row upon row of identical apartment buildings. We'd look at the drab beaches (Malaga has beaches but they're nothing special) and the omnipresent port facilities in the background and ask ourselves "who lives here? And what do they do?" It struck us as terribly depressing.
*Note: We've been back many times since and have stayed in various parts of the city. It hasn't changed our overall impression of Malaga though.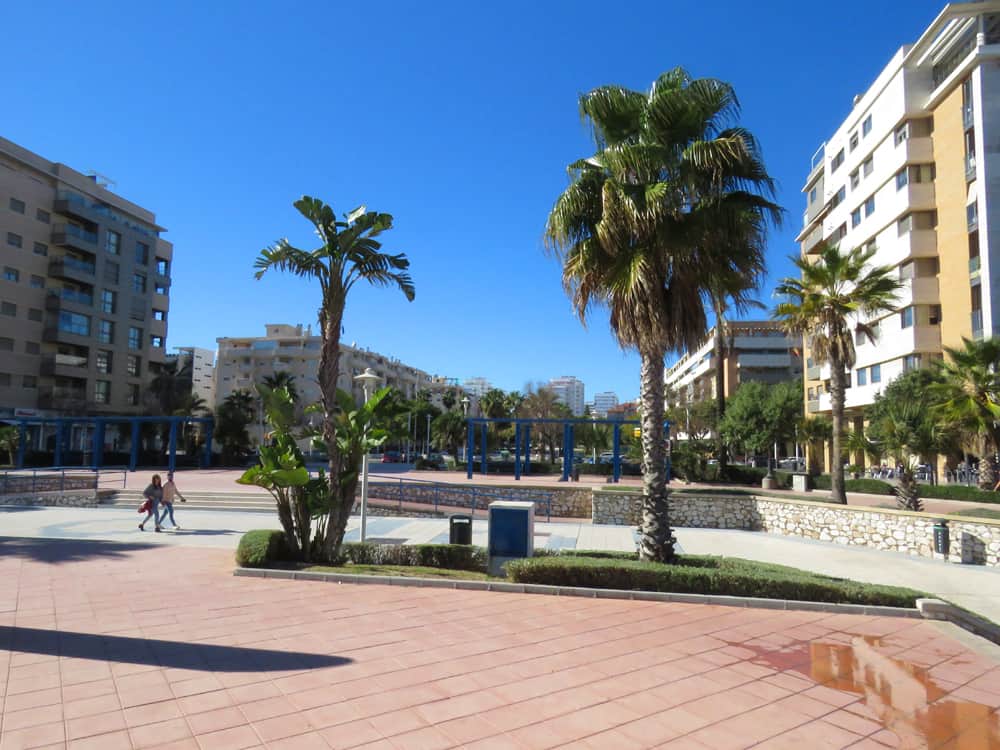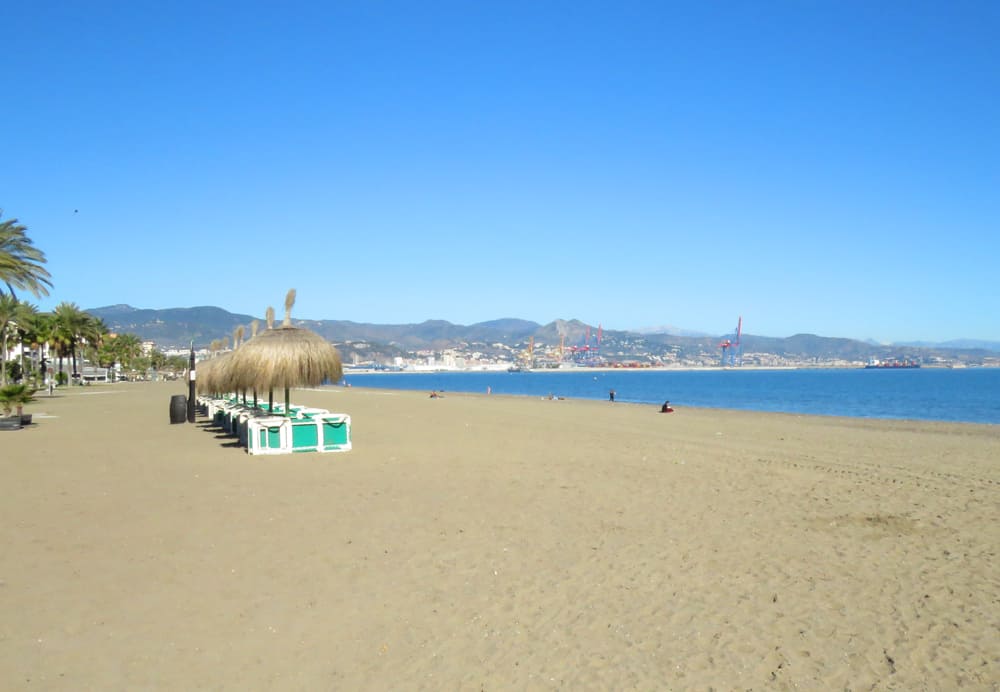 ---
---
Why you have to see places for yourself
On paper Malaga sounded good to us as I'm sure it does to a lot of people thinking of moving to Spain. It is a medium sized city that's neither too big nor too small, it has great weather and beautiful geography, it has an international airport with connections all over the world. It is cosmopolitan, cultured, and not expensive. It has good public transportation. It has a lot going for it. But we just couldn't shake the feeling. Everything in our hearts told us that Malaga wasn't the place for us.
The Lesson in all this? Places may sound great on paper but you have to visit them in person to see if they're the place for you. We learned the same in Alicante (another place we had high hopes for but didn't like) and Valencia (a place we hadn't considered but which became a quick favorite). Where to live – Alicante or Valencia? Also check out: Alicante…and the importance of the scouting trip
Have a look at our post Where to Live as a Retiree in Spain? Places…and comparing Theory vs Reality
And check out our "Ask an Expat" section where people tell us what's great (or not so great) about places where they've chosen to live.
Live in Malaga? If you don't agree with the above, tell me what you love about the city
Join Our Newsletter
If you haven't subscribed yet and want to get our posts sent to your email, just insert your email address below. It's free!