2021 was our first full year of living in Spain. We're incredibly thankful to be in Spain – prior to arriving here in late 2020 we had been full-time travellers (without a home) for 6 years. I don't know where we'd be if we weren't here and we've been lucky to find ourselves in a beautiful town with friendly locals (is Nerja our "forever home"? I touch on that a bit further in this post).
In many ways though 2021 was a strange year and we don't really feel that we really experienced Spain. Covid has of course been the main reason for that. In fact most of the trips we've done outside Nerja have been for administrative purposes: going to Antequera several times to get our fingerprints taken/pick up our first TIE cards, Velez-Malaga to confirm our digital certificates, and Torre del Mar several times to renew/pickup our 2nd TIE cards (if you're new to the process in Spain be prepared for a lot of paperwork, especially in that 1st year in Spain).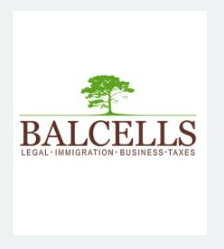 Need help with your immigration needs? Contact Marta at Balcells Group. She handles it all, whether it be a Spanish non-lucrative Visa, Golden Visa, Digital Nomad Visa, Work Visa etc…. More detail here
The last quarter of the year we I've been a bit more active. I did my first hike in almost 2 years (El Cielo near Nerja), visited my mom in Mexico for 3 weeks, then came back and hiked El Torcal near Antequera. For me it was a fantastic 4th quarter. Travel and hiking keep me happy. And it's led to a lot of planning for 2022 (more on that below).
2021 was also the first full year of Mapping Spain. I'll cover that below as well.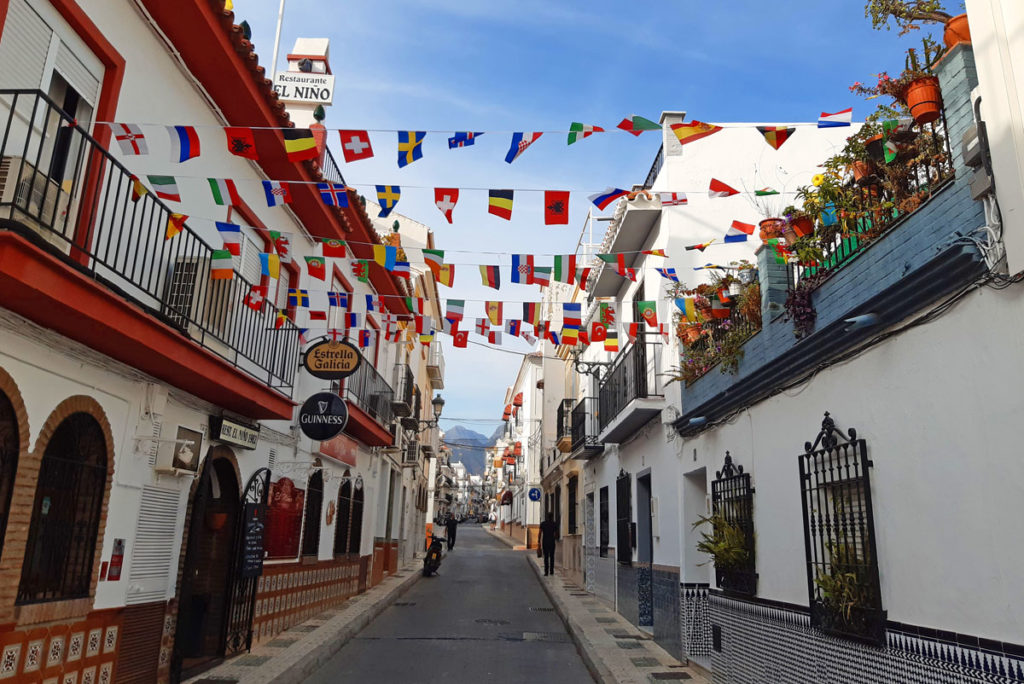 ---
---
Is Nerja our "forever" home?
Lissette and I have gone back and forth about Nerja many times. When we chose to settle in Nerja it was mostly out of necessity. It was last October and we had just arrived in Malaga with our Visa. Covid was starting to rage once again and there was talk of restricting travel between provinces. It wasn't the time to do a big trip scouting out different places and we felt that we really had to come to a quick decision about finding a home.
Based on a few recommendations we had decided to check out Nerja as a potential base. We found a very pretty town surrounded by nature. After weighing all the pros and cons of Nerja as a base*, we decided to look for an apartment. It took 2 weeks to find a beautiful townhouse with a large garden. We moved in on the 1st of November.
*See our post: Why we chose Nerja as our base in Spain (and why it's perfect for the times)
---
---
A year in, we've come to appreciate Nerja as a base.
It IS a beautiful town and it took seeing some of the other towns along the Costa del Sol to fully appreciate that (there's a lot of ugliness along the coast east of Malaga). And although we originally wanted to live in a mid-sized city (Granada has a group of expats who play ball hockey. I wanted to do that), more and more we feel comfortable living in a small town. So much so that I don't know if we ever want to live in a city again…
The locals are friendly and relaxed. The people who we've gotten to know are actually Spaniards: the lady next door who takes care of her grandson and gives us tomatoes (we give her lemons from our lemon tree), the people at the grocery store who always make conversation with me and who are infinitely patient with my less-than-perfect Spanish, the many locals in shops who we see every day who are always friendly (a week ago an older man saw me looking at the rums and came over. We ended up having a long conversation about the best rums and he gave me a recommendation. That same day the teller at Iranzo's gave us a free bottle of wine). In short, we've met a lot of very friendly locals in Nerja and it increasingly feels like "home". That's probably the most important thing to us.
Malaga airport is not far away. Having an airport nearby is important to us because we hope to travel again soon. My only flight of 2021 was to Mexico and I had no issues with getting to and from Malaga airport.
The nature around Nerja is fantastic. For me, with my love of hiking, that's important.


---
---
A few negatives
We don't really feel that we fit in and we often wonder if we'll ever have friends here. Nerja has a lot of expats, mostly Brits and Scandinavians. They're older (average age 70?) and they stay within their own circles. When we do meet younger people they're usually tourists.
We also miss the cultural activities of a city. And, honestly, being in a beach town sounds nice but we went to the beach once last year. We're just not beach people.
Other negatives for us? Very hot, humid summers and lots of mosquitos. We don't like summers here, in fact winter is our favorite time of year (clear blue skies, 20C temps during the day and few bugs*).
*ugg, bugs. And cats who take dumps in our plants. I'll have a post on that sometime soon.
It's not perfect but right now I can't see us leaving Nerja. The pros far outweigh the cons and once we can start travelling again (I hope very soon) we'll appreciate Nerja more as a base. I think that because of Covid we maybe just had too much of Nerja last year. I complain about a few things but they were just amplified by having been stuck in one place for most of 2021.
Getting away a couple of months of the year (preferably July and August) would, I think, make for the perfect balance.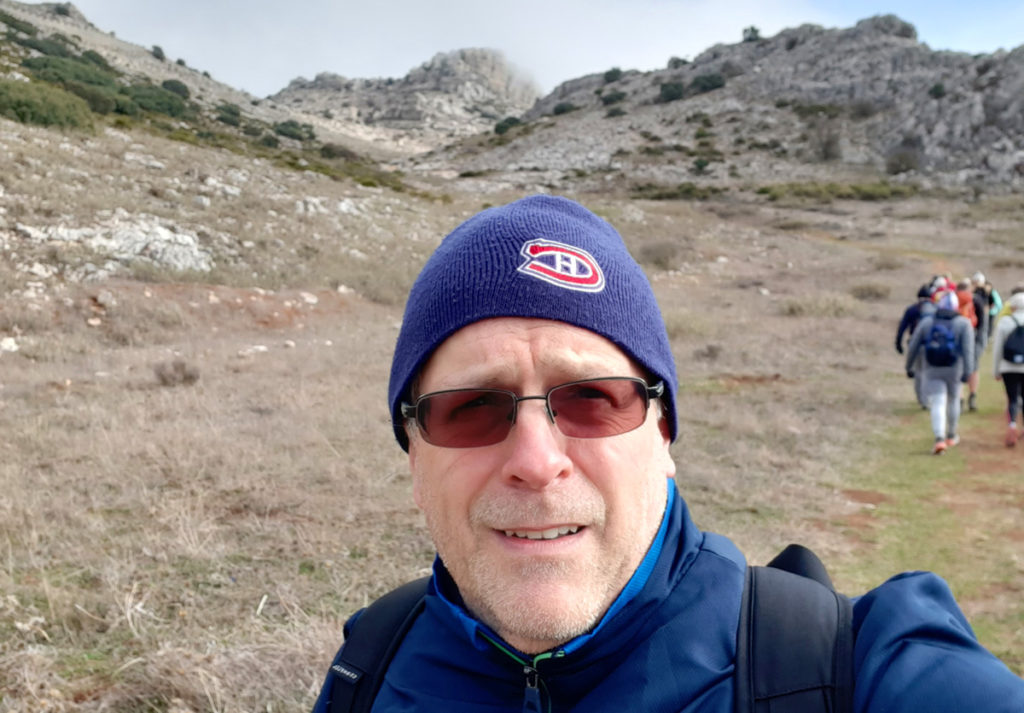 ---
---
Travel Plans for 2022
A few months ago I started planning a trip that would have taken us from Prague to Berlin and on through Germany and France. We love Germany and France is a country that we haven't visited (I last spent time in France 30 years ago).
Then Covid ballooned in Central Europe. Countries like Germany and France put in a whole bunch of new restrictions.
I decided to change the plan, opting instead for a 3 week train journey through Spain that would have us exploring places like Toledo, Avila, Segovia, Salamanca, Burgos, Zaragoza and Barcelona.
That was about a month ago. Then came Omicron.
At this point I have no idea if we can finalize our plans. Will trans-provincial travel be allowed if numbers go up? Will tourist sites even be open? Will Renfe trim its train schedule if people aren't travelling?
One thing for sure though – we decided that going forward we're not going to stop travelling because of Covid. We're done with that.
So it might be delayed a month or so until things become clearer (and we get our booster), but we'll be doing a trip through Spain in the near future.
Past that? I'll be working on my Spanish drivers license this year (I know I said that last year but it was held up by bureaucracy. Don't get me started on that story…). I'm hoping that later in the year we'll be doing a lot of regional travel by car.
One way or another we'll be exploring lots of Spain this year.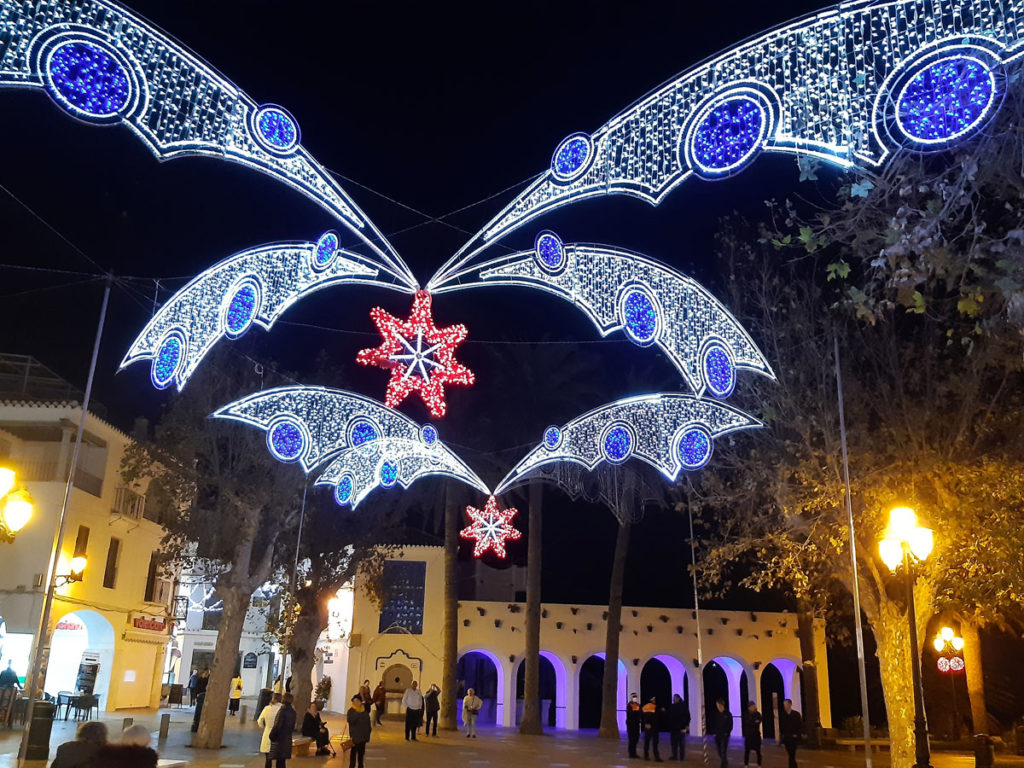 ---
---
A year of Mapping Spain
2021 was also the 1st year of our new blog, Mapping Spain. The idea when I started it was (since we are now living in Spain) to have a blog just on Spain. I also didn't want to inundate readers of our main blog (The Travels of Bbqboy and Spanky) with "all Spain, all the time".
Well, with Covid and little travelling I haven't had too much to write about on Mapping Spain. I've focused mostly on "Ask an Expat" interviews (which do very well*) and our own experiences dealing with the Visa process and bureaucracy in Spain.
*If you are an expat living somewhere in Spain and have an interesting story, I'd love to feature you and your city. And if you know someone who'd be interested let them know. I'm always looking for other people to interview.
Despite the lack of things to write about, traffic is decent for a blog only 1 year old – when I started The Travels of Bbqboy and Spanky it took a lot longer to get decent traffic and subscribers.
As I've said above, we expect (hope?) to do a lot more travelling around Spain in 2022 so I'm planning for a lot more content. I also plan to do at least 1 hike a month going forward so you can expect much more coverage on hiking in Spain.
Also: I've started to do a lot more videos on Youtube. If you have a chance, please check out our Youtube channel. Likes and Subscriptions are greatly appreciated.
Feedback from Readers: are there topics that interest you more than others and that you'd like me to get into more?
All the Best for 2022, let's all hope it's a better year