Tapas at El Portico (Nerja)
Wow, what can we say about El Portico? It's now among our favorite tapas places in Nerja.
In this post I'll summarize our experience: giving you an idea of what El Portico is like, what the "tapa protocol" is, and what makes El Portico special (in our opinion).
El Portico is in the center of downtown Nerja right up the narrow street behind Sevillano. We've passed it many times and it's always been jam-packed.
Last week we showed up about 7:15 pm and were lucky to grab the table by the door. The bar was already jam-packed and minutes after we arrived more people filed in…and filed out upon realizing the place was full. It's a popular place.
El Portico's clientele is mostly older expats. People mostly seem to know each other, it has a very convivial atmosphere. Popular music from the 70's, 80's and 90's was being pumped out: Olivia Newton John, Eddy Murphy's "Party all the time", "Runaround Sue" by Dion and the Belmonts…Great music.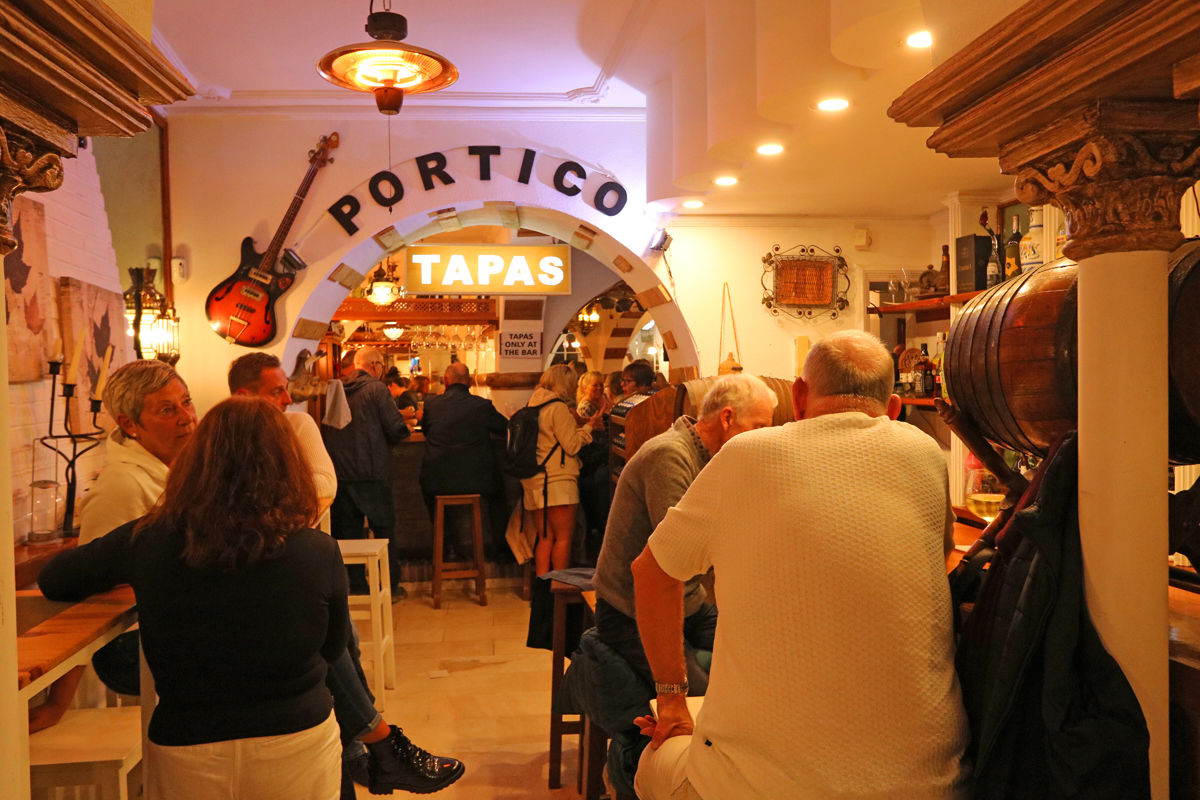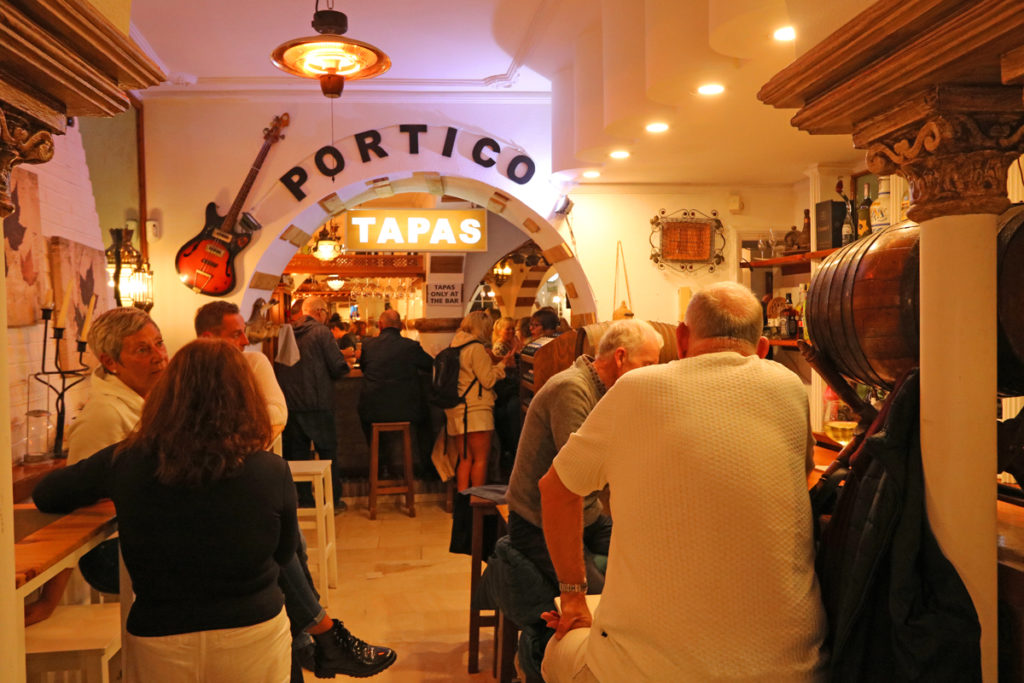 ---
---
We sat down and ordered a couple of glasses of white wine. We weren't sure at the time of the "tapa protocol" and didn't say anything.
We received 2 large glasses of wine (goblets really) and 2 plates of a tapas – a chicken leg with a rice/chorizo mix. Excellent, well-seasoned, generous. Much more than the usual tapa.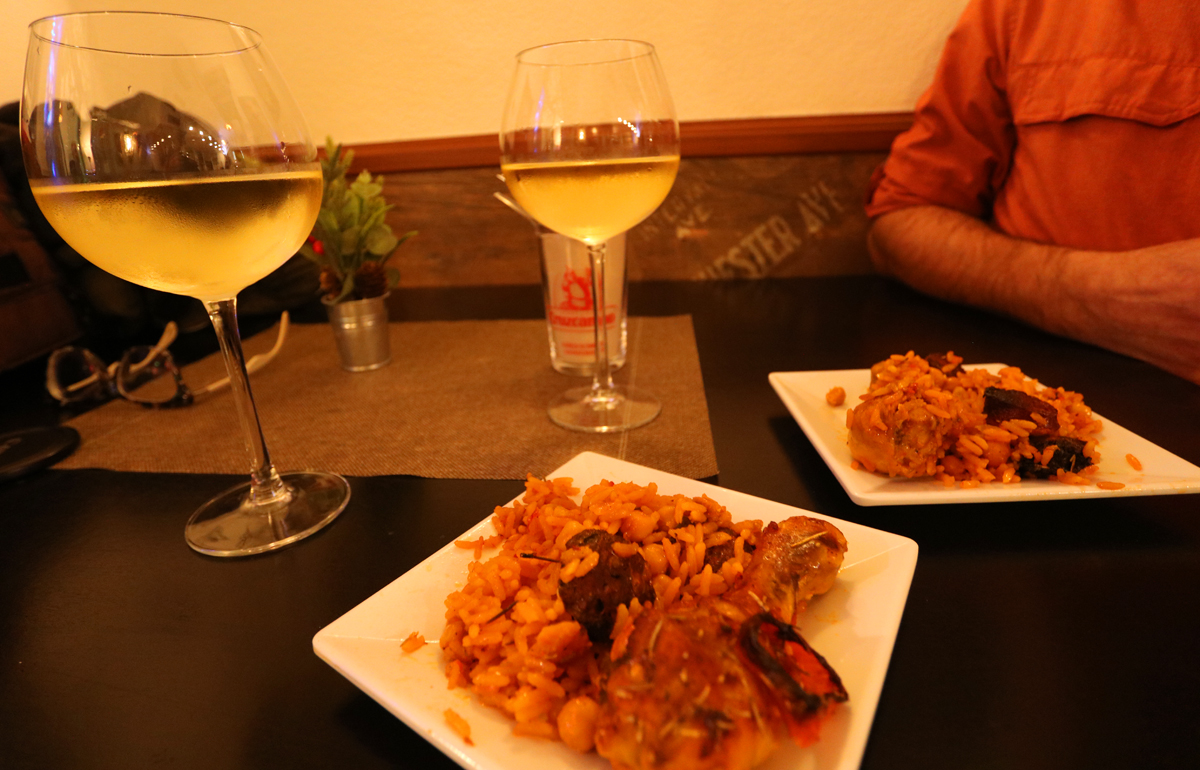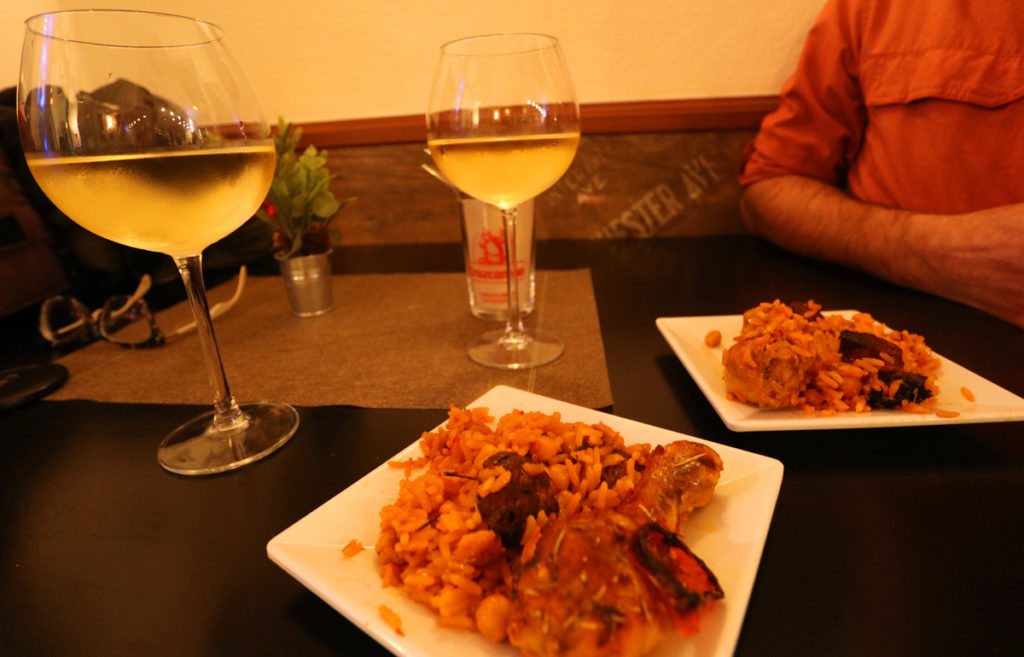 Before ordering a 2nd round, we asked the waitress if they had tapas with no meat. "No problem". Lissette received a potato dish with garlic and peppers. Excellent. I had a pork/rice dish that was also very good. For drinks, we ordered red wine. Another huge glass.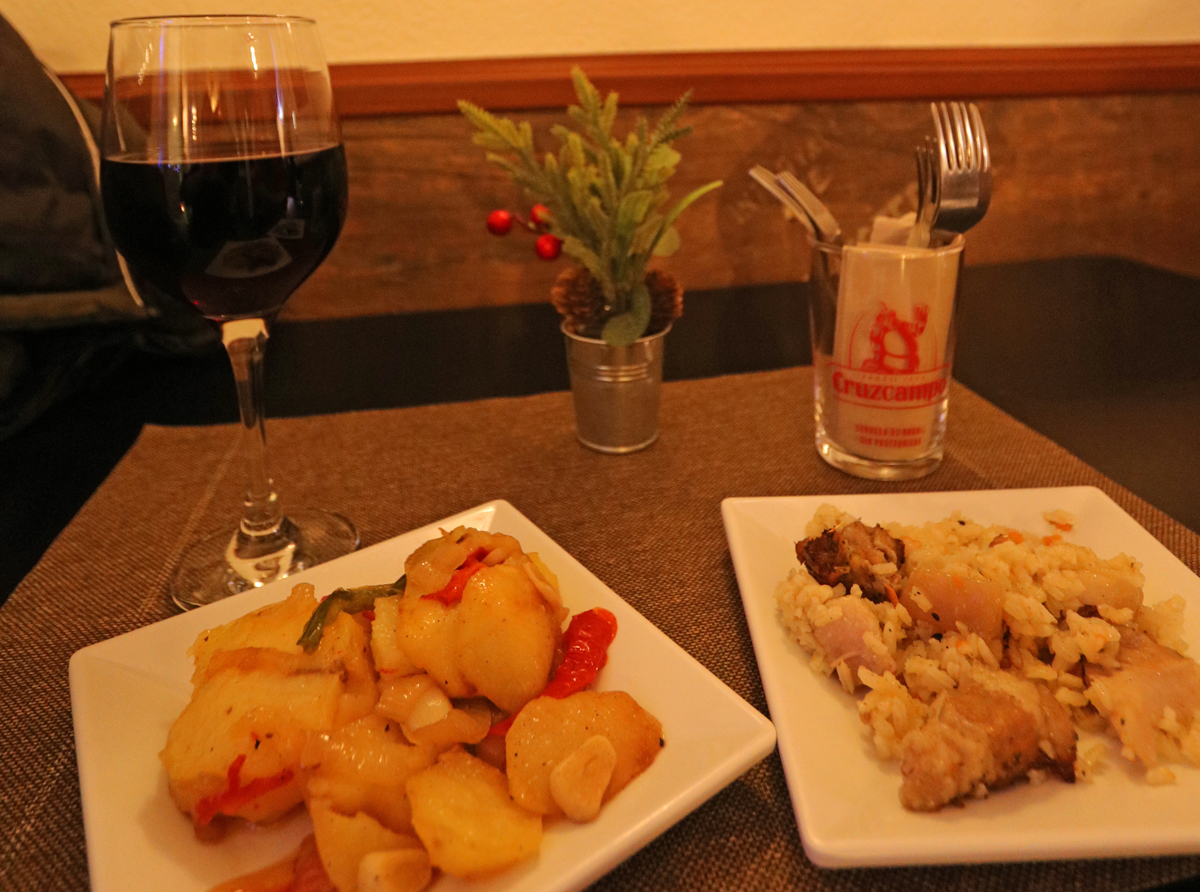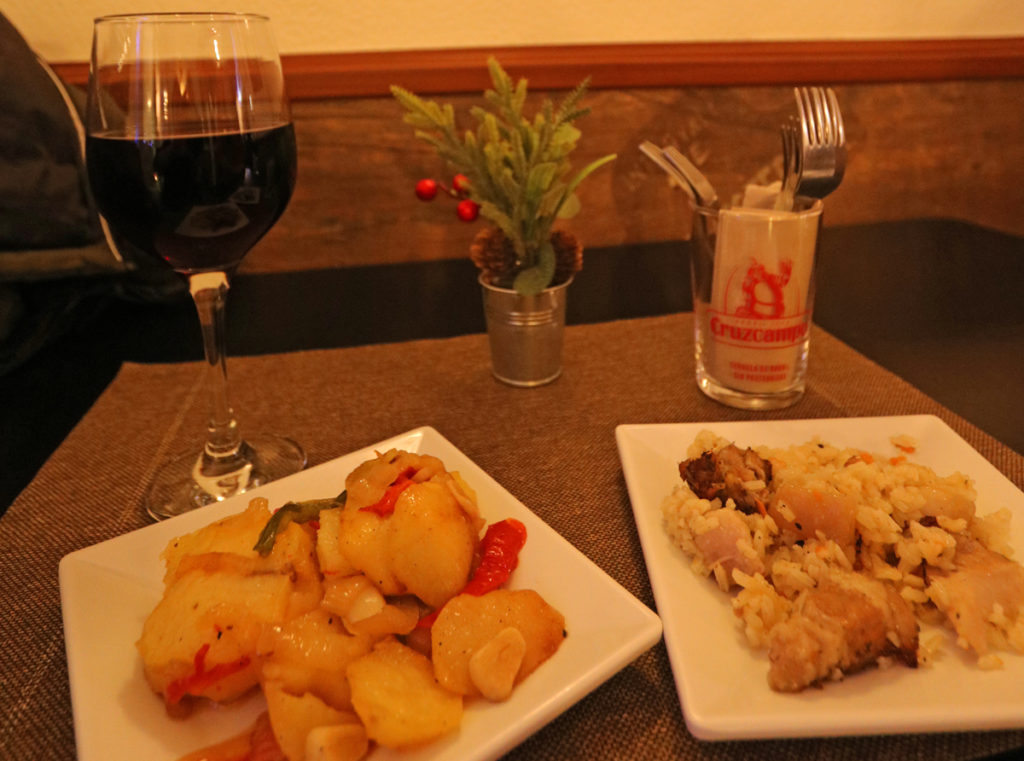 ---
---
3rd round. Lissette had a potato tortilla, I had a piece of bread with tomato and anchovy. I don't usually like anchovy but again both dishes were excellent.
We usually stop at 3 rounds but decided to go for a 4th. Lissette received a sort of "salad boat" topped with shrimp, a cherry tomato and covered with a Caesar salad type-dressing. I had a sausage and potato plate. For drinks, we had sparkling water (for those who don't know: you don't have to drink alcohol with tapas. You can order Sparkling water).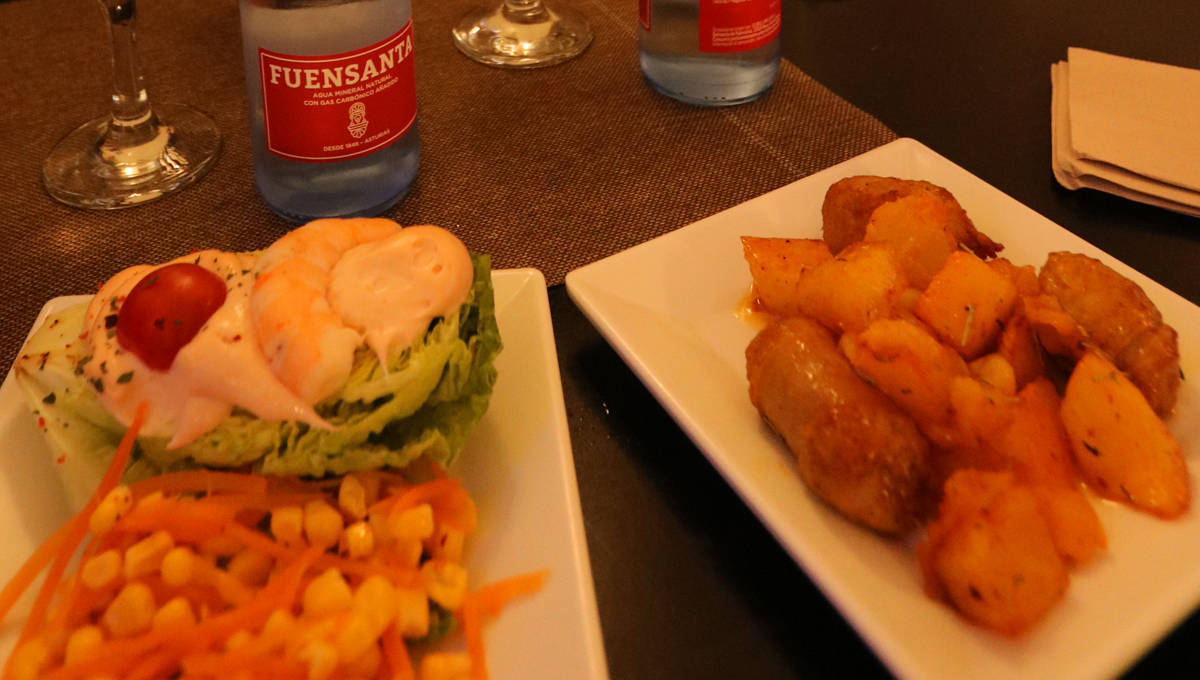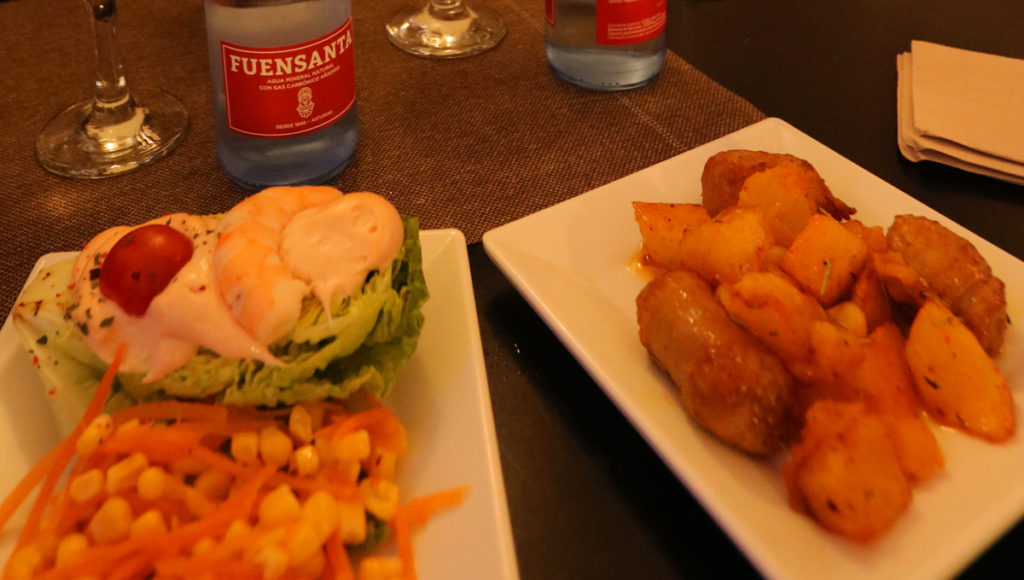 ---
---
The 'Tapa protocol": every place is different. Most have a tapas menu and you can order the tapa you want with your drink. El Portico doesn't have that but, as we learned, you can ask what they have and they'll list a few options for you. So don't be shy.
Cost: 4 rounds of tapas and drinks (ie. 8 tapas/8 drinks) = 21 Euros. Incredible value really considering the large plates and generous glasses of wine. Our tapas at El Portico ended up being dinner because we were too full to eat later. That's the first time it's ever happened.
Summary: Friendly service and a great vibe. As I say, El Portico attracts an older expat and/or elderly tourist crowd. People were happy and friendly. Very very nice. The food was fantastic and the tapas don't take the safe route – they're well-seasoned and generous. The glasses of wine were filled high, you get a lot more at Portico than you do at most places. I preferred the white over the red personally.
So what can I say about El Portico? Well, it's a great place and we'll be back. Fun ambiance with great music, great food, nice people, generous portions. It's the most fun we've had in a tapas bar in Nerja. We can see why this place is always full.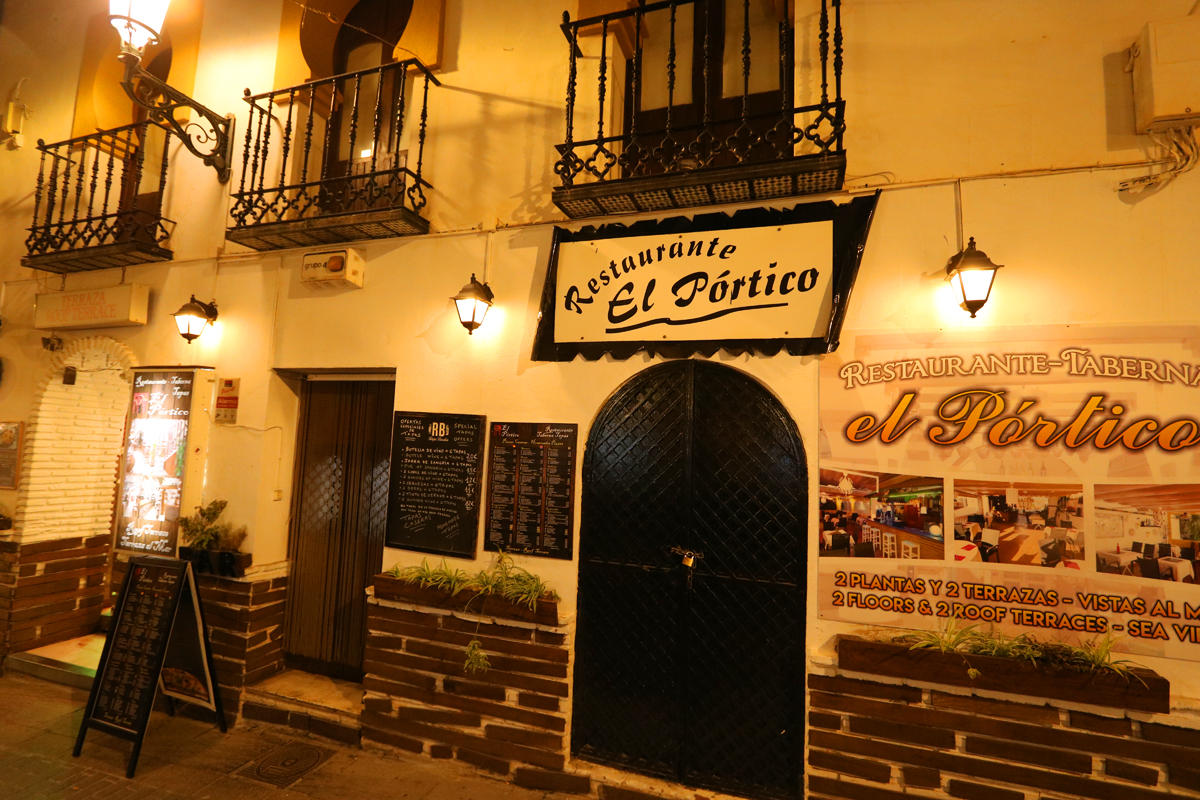 C/Almirante Ferrandiz 37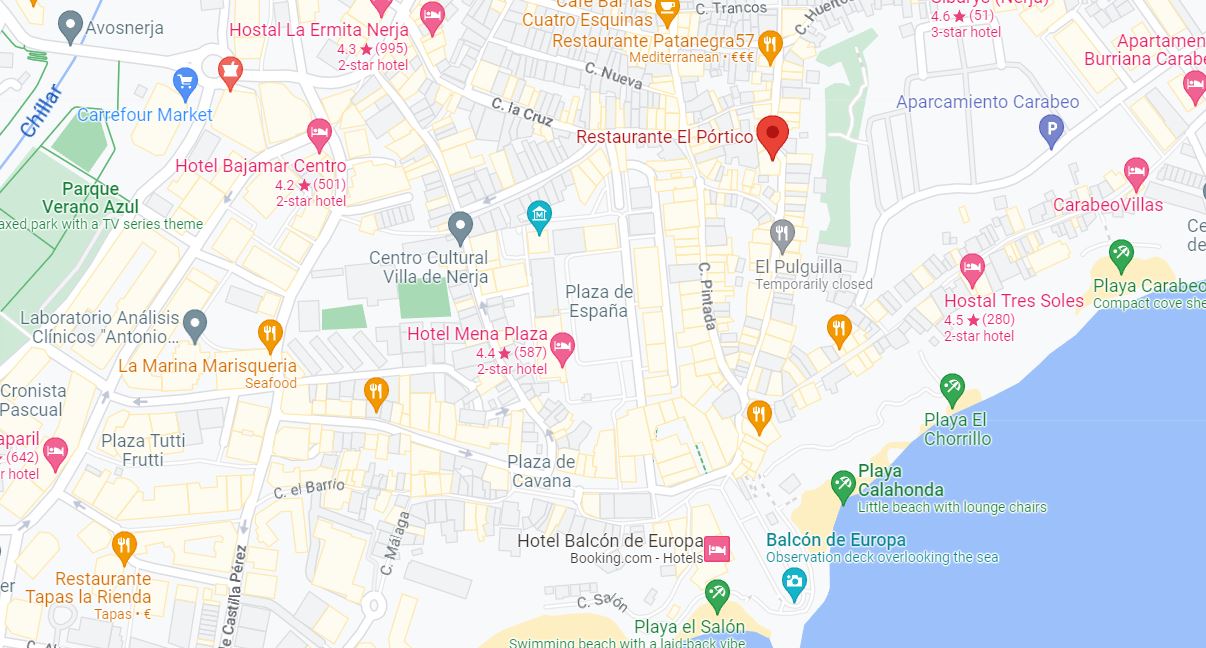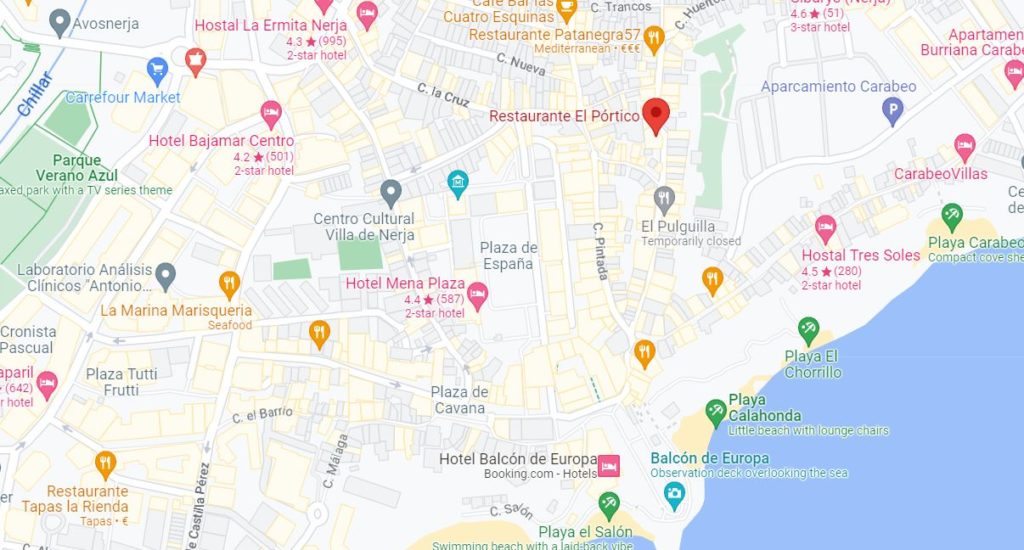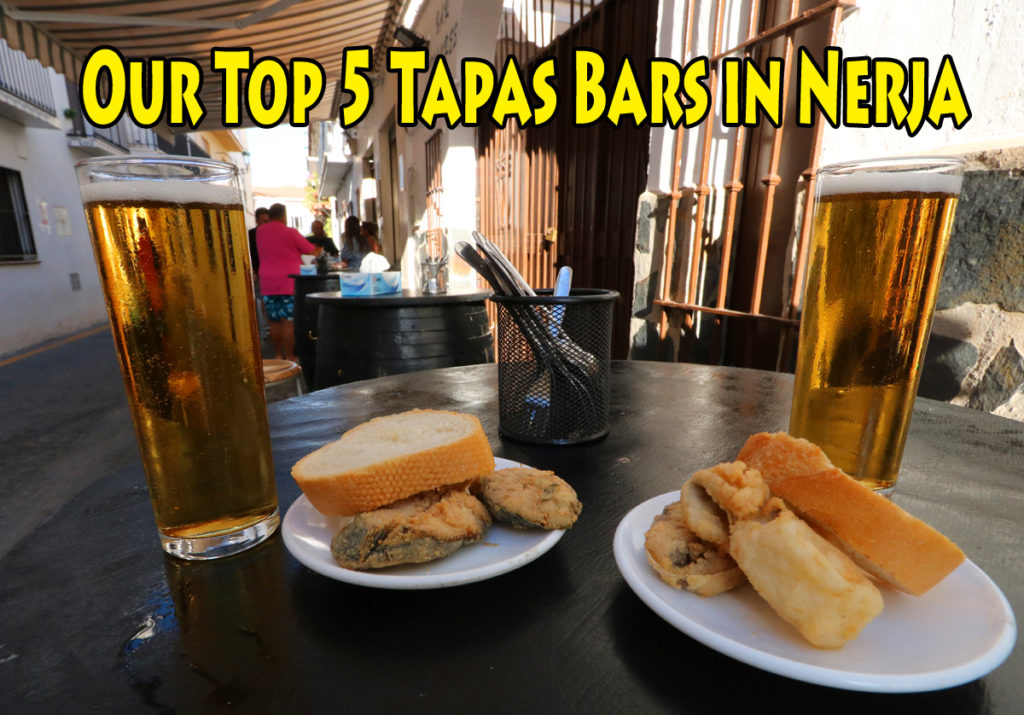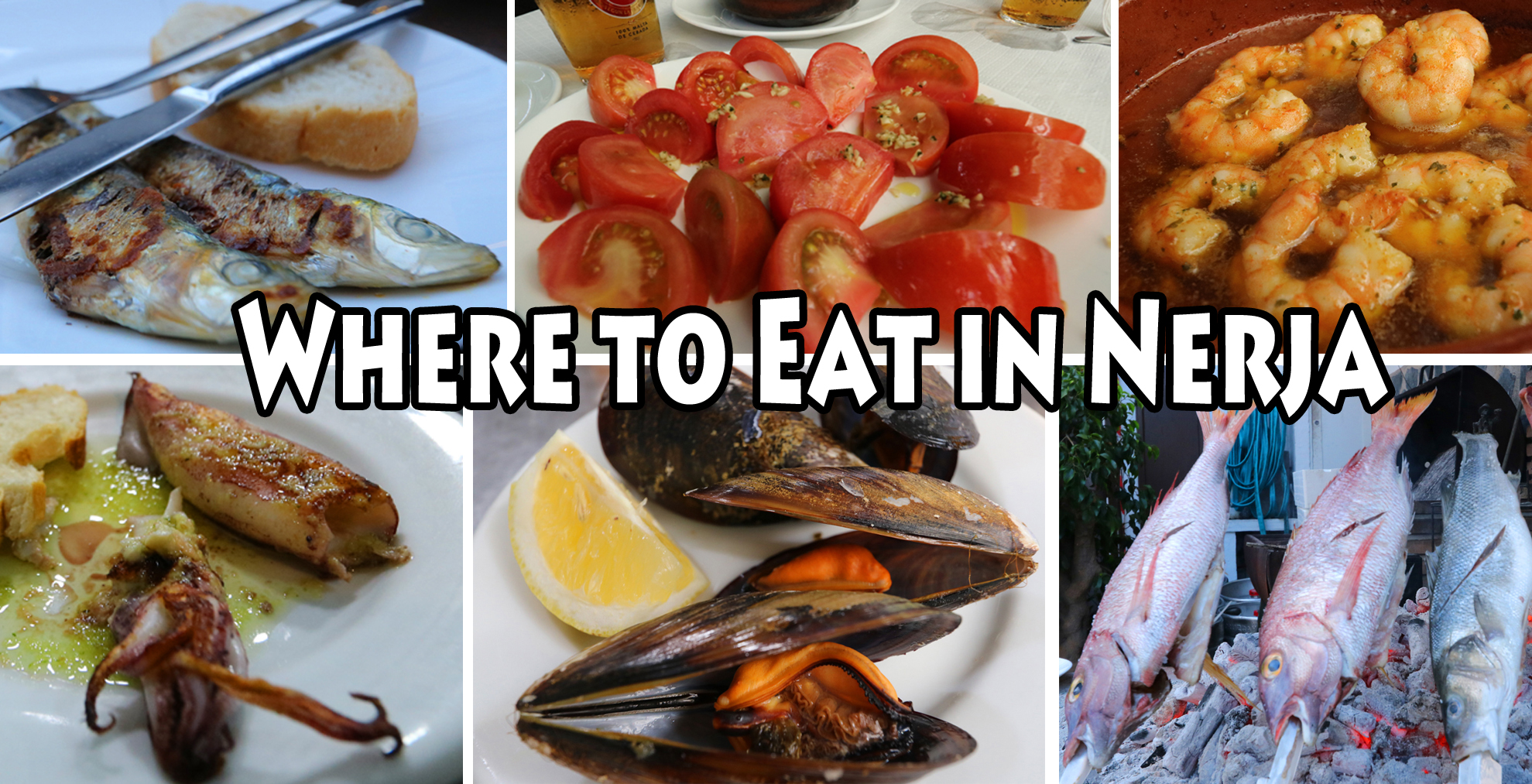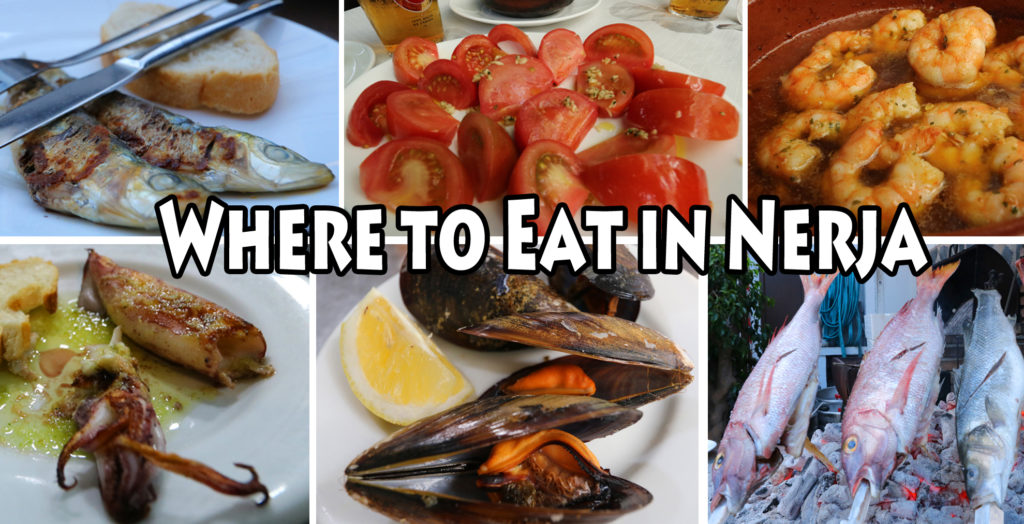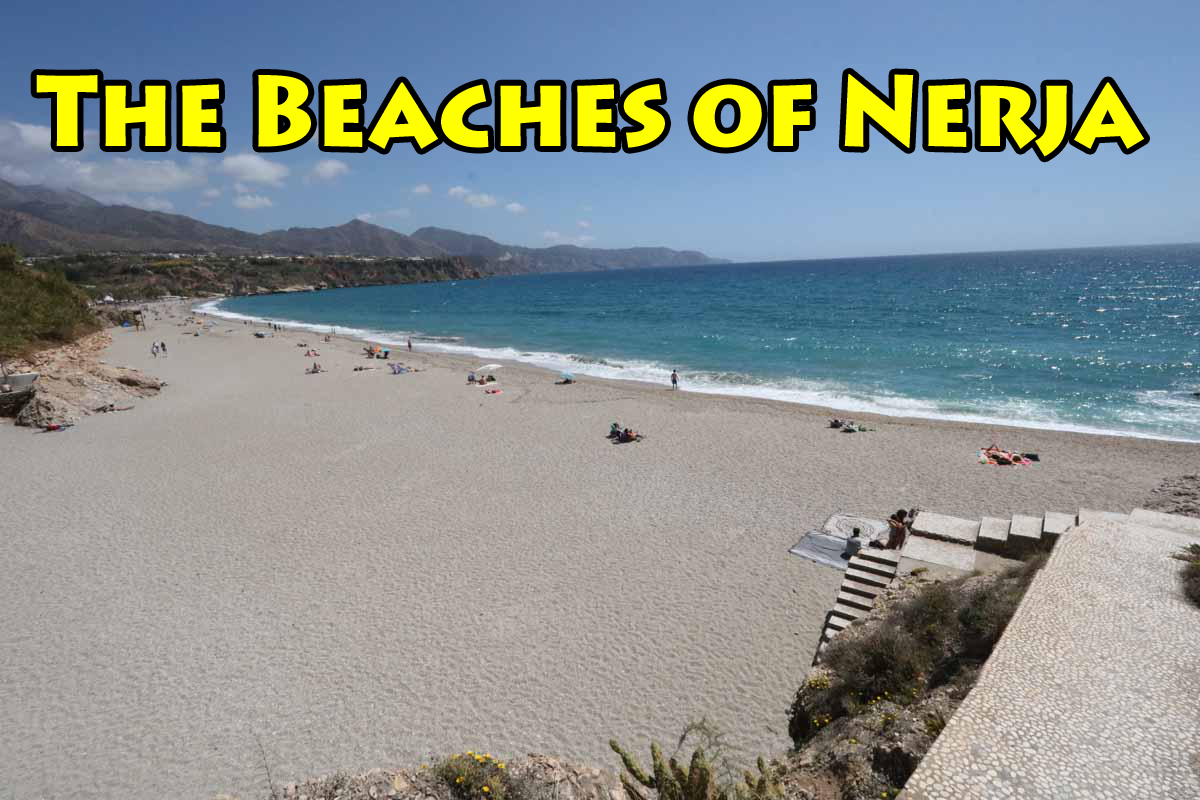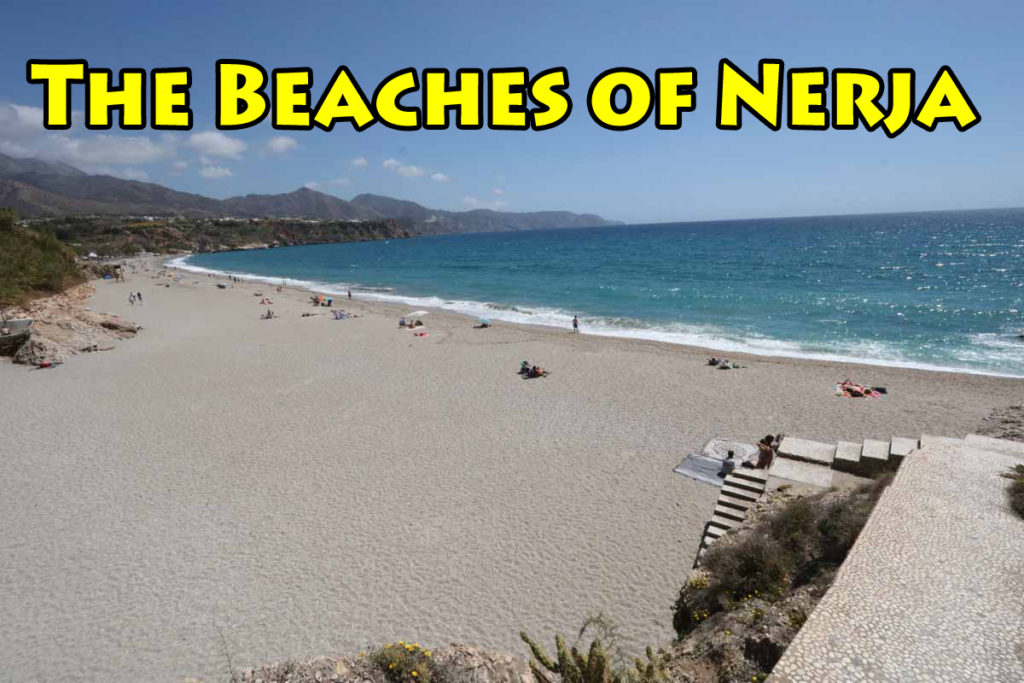 Join Our Newsletter
If you haven't subscribed yet and want to get our posts sent to your email, just insert your email address below. It's free!