What's it like living in Benalmádena?
Kevin and his wife left Canada to live in the seaside town of Benalmádena.
In this interview, Kevin tells us about Benalmádena and all the reasons they've made it their home in Spain.
---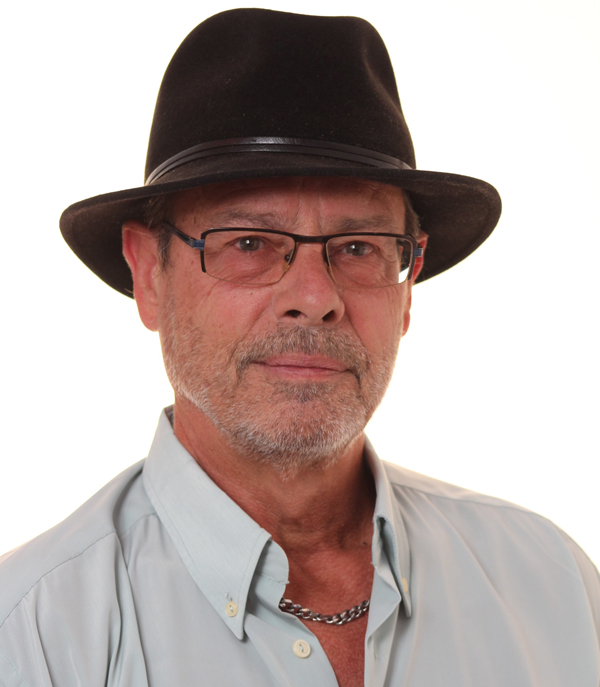 Name: Kevin Clarke
Age: 66
Country of Origin: Canada
Number of years living in Spain: 4
---
Hi Kevin! Please tell me about yourself and on how you and your wife ended up moving to Spain
We are both from Nova Scotia and I worked outdoors there and in western Canada for most of my career. I usually found the winter temperatures (-10 to -40C) and snow a challenge to be overcome and took it on as a fact of Canadian life. I never really thought there could be another option.
I met my wife ten years ago through friends in Halifax where she had a well-established Hair Salon. We began vacationing in Benalmadena and visited several other places in Spain, including Barcelona, Sevilla, Cordoba, and Madrid and we absolutely fell in love with all that is Spain, their passionate spirit, everything Flamenco, their food, and the natural beauty of the country.
We had vacationed in Benalmadena for six years and when our children became adults, we began talking about the possibility of moving there permanently. Even though it's a holiday town, we loved the small town feel of Arroyo de la Miel in the central area.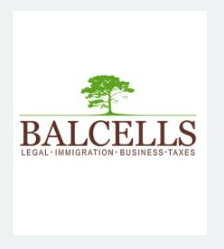 Need help with your immigration needs? Contact Marta at Balcells Group. She handles it all, whether it be a Spanish non-lucrative Visa, Golden Visa, Digital Nomad Visa, Work Visa etc…. More detail here
What was your criteria when choosing a base? Did you do the scouting trip that many people do? (if so what places did you visit?) And why did you end up choosing Benalmádena?
We had met many British ex-pats and vacationers during our holidays and were encouraged by their response to my wife setting up a hair salon here. Hair services are much more expensive in Britain and there are no North American trained stylists here, so we came for a week to research the possibility further and then contracted a leasehold to set up the business.
Related: Where to live on the Costa Del Sol
---
---
What do you like to do in Benalmádena Kevin? How do you keep busy?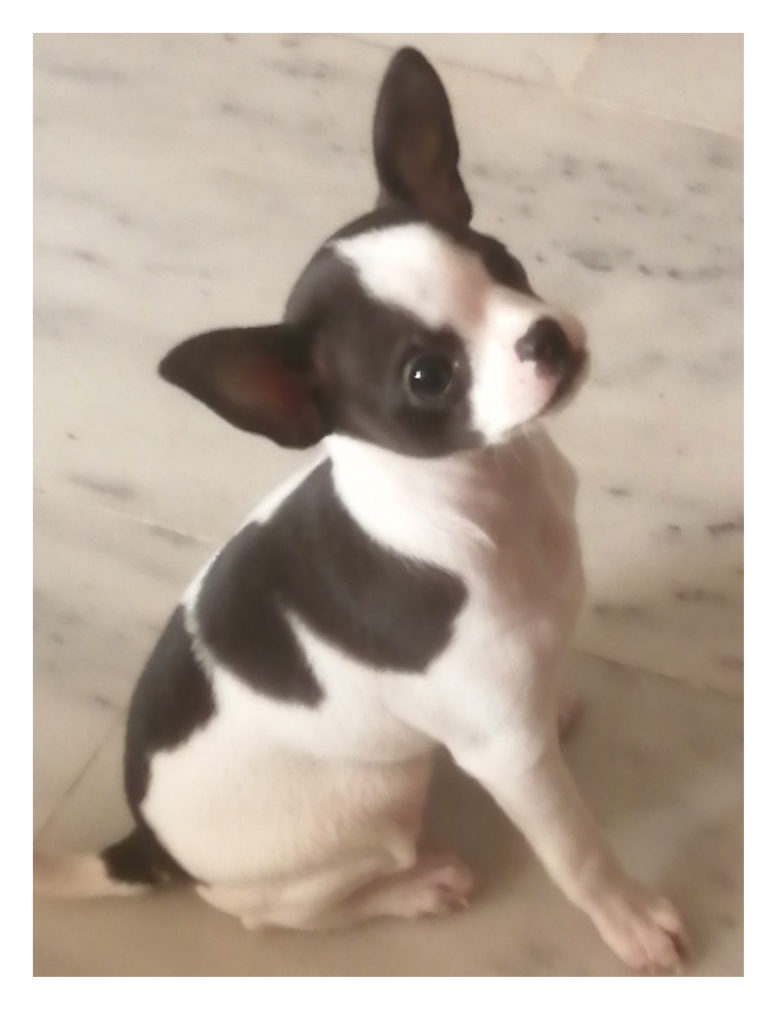 I am retired now, so I'm a "marido de la casa". My wife works six days a week, so I do the cleaning, laundry, shopping, and cooking. We have a young dog we got as a pup a year-and-a-half ago, so I take him for a walk and stop for coffee every day at one of the various cafes I like. Because our dog is a mix between a chihuahua and bodeguero he is very unusual looking (and I have to say, very cute), he usually draws people to him, who I´m happy to talk to.
I usually spend some time each day studying Spanish and writing or editing my latest novel. I like to get to the beach and the seafront paseo at times to enjoy the beautiful view while having a coffee and chatting it up with random foreigners.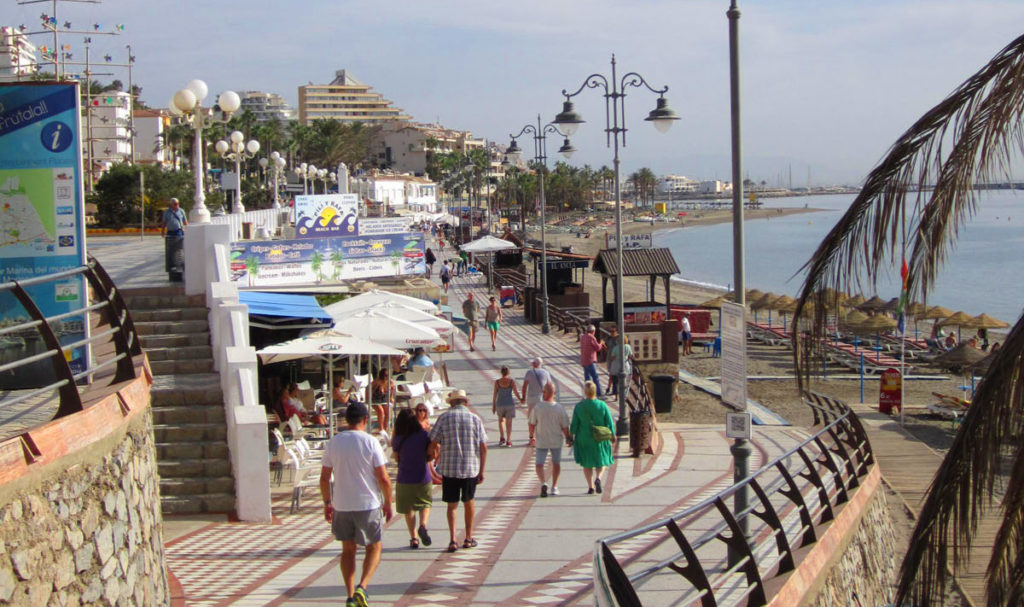 You mentioned that you're a writer and that your wife has a hair salon. Can you tell us about that?
I hadn't been a writer in my career but after I moved to Spain, at the urging of my mother, I wrote a short humorous memoir about my time as a landlord and then decided to self-publish it (So, You Want to be a Landlord, Eh?). It was very successful in terms of her enjoyment of it. Otherwise, well, not so much. Haha
I've since published a satire on Donald Trump (A Towering Trumpeter), very much in the spirit of Monte Python. So, it's 'really out there'! And I'm finalizing my edits on another, more serious, novel with an environmental angle set in Oregon and Alaska. I hope to make it available on Amazon in early 2023.
Note: you can find Kevin's books here
My wife has had her salon since we moved here. She takes the odd day off besides Sunday now and again, mostly to go into Malaga, which we love. She enjoys the forty-minute walk to work and then back home again in the evening, but it's a hard uphill walk in the summer months. To be honest, I don't know how she does it. Now that the holiday makers are returning business seems to be getting back to normal.
---
---
I'm curious about your wife being an autónomo. I'm told it's complicated and costly having your own business in Spain. What was your wife's experience?
She applied for a Residency and Work visa, which took some time to process. There was a lot of documentation to prepare but our Spanish lawyer in Benalmádena was awesome and made sure everything was in order. We didn't feel the consulate or legal fees were excessively high, but they weren't cheap. The amount of documentation they required was staggering, everything in triplicate! And the appointments to register at the Padron, Police, etc, after we arrived made our heads spin.
Getting used to her suppliers opening and closing hours was difficult but they've been very helpful. She has a mix of regular local and international clients, so she enjoys finding out about other cultures.
Do you buy or do you rent your accommodations Kevin? Can you give us a rough idea of the monthly cost of living in Benalmádena? Finally, how did you find your accommodations? (through an agent? By yourself?)
We rent a fully reformed three-bedroom apartment we found through an agent in the old part of Arroyo. It's the upper floor of a Spanish-style 2-storey townhouse with a huge roof terrace, so there's lots of clotheslines for the laundry and plenty of room to play with our dog. We have views of the sea (and Morocco on a clear day) and our mountains.
The low cost of living here is hard to believe. Overall, it's about 30% cheaper for normal day-to-day expenses, but on top of that we don't need a car, which can add an awful lot to a budget. We walk everywhere here in town and the bus and train networks are excellent and reasonably priced.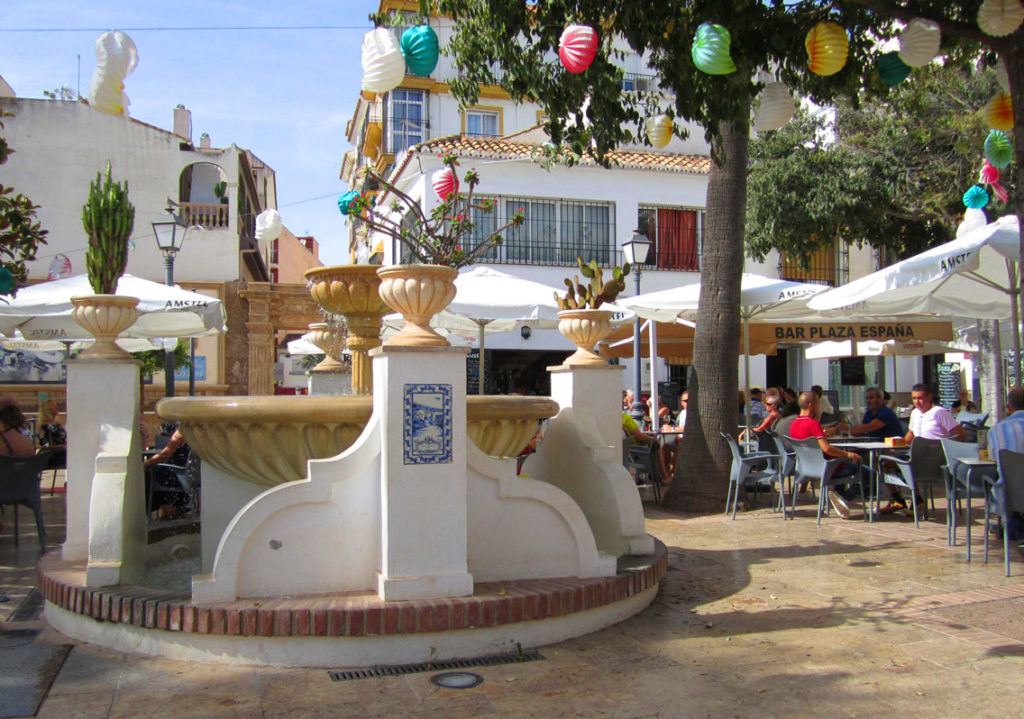 ---
---
You've been living in Spain now for 4 years. What was your adaptation to Spain like? Any weird experiences/funny stories?
It was difficult not knowing the language. I have taken some Spanish language courses and meet a tutor twice a week, so I am improving. I find that if you try to speak Spanish, as bad as mine is, people generally will work with you, or switch to English, to figure things out.
My wife has several Scottish clients who are wonderful and very supportive people. As tough as learning Spanish is, I don't think I'll ever figure out the Scottish dialect. Their accent is so strong that I feel bad having to ask all the time, 'What, what, what'.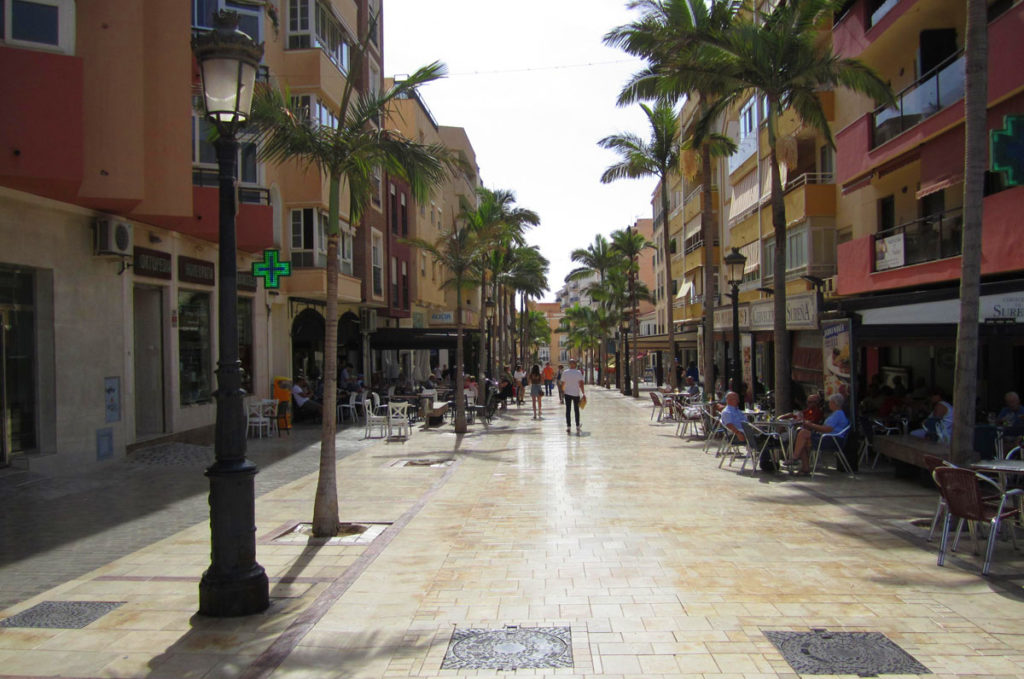 Is there anything you dislike about living in Benalmádena? Would you consider living somewhere else in Spain or do you see yourself there for the foreseeable future? (bonus question: if you didn't live in Benalmádena, where would you live?)
Benalmádena is a beach town, so it has some pretty serious all-night partying going on in the bars and clubs down on the coast, which is not our thing. Up in Arroyo it's more family oriented with lots of ferias, festivals, processions, and concerts happening throughout the year.
We intend to stay here but if we had to live somewhere else in Spain it would be Barcelona. We've been there a few times and love that city.
---
---
Do you have any tips (do's and don'ts) for foreigners looking to settle on the Costa del Sol?
One tip I have is to get a bit of basic vocabulary from a program like Duolingo and then take levels 1 and 2 Spanish. After that start speaking it with a born and raised Spanish tutor. Andalucian Spanish is much different than Castilian. I will never be fluent because there are just too many verbs and tenses to learn but I'm catching onto the basic past and future tenses now. We have a group of mixed nationality that meets here weekly in a café to improve our command of the language. You don't need to learn the language to get by, but it certainly helps and is a sign of respect to the people who live here.
Also, after you register on the Padron make use of the sports, transportation, cultural, and senior's discounts the town offers.
And last but not least. Enjoy the sun, the beach, the awesome Spanish cuisine, and of course the wine!
Thank you for doing this interview Kevin!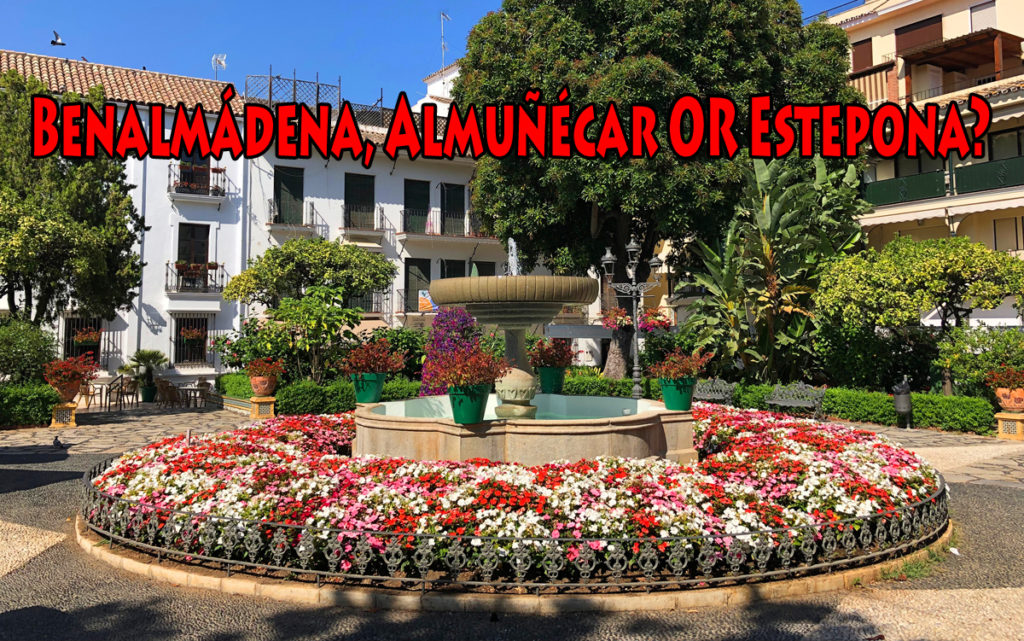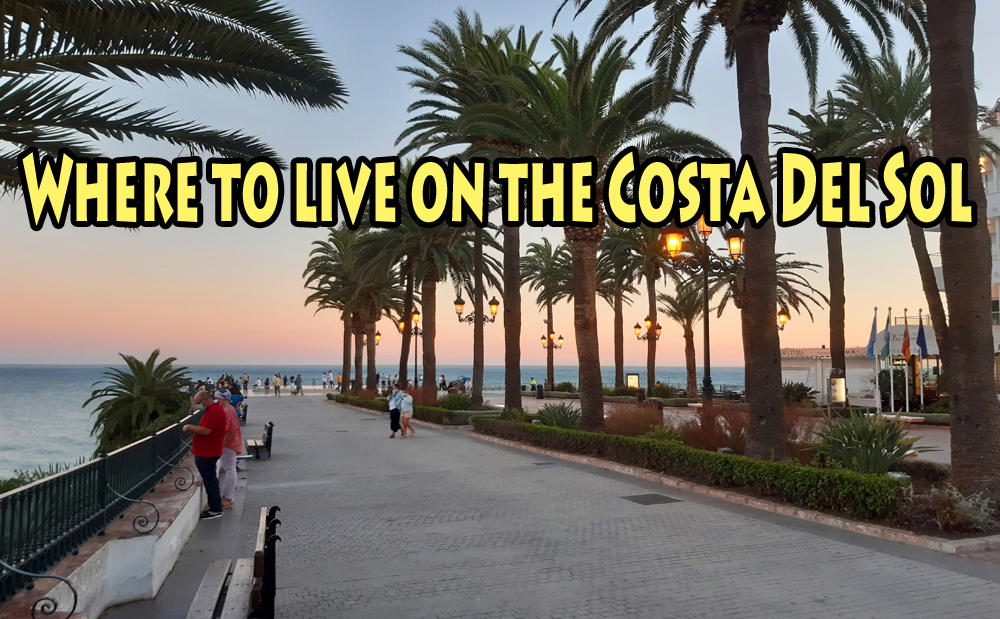 Join Our Newsletter
If you haven't subscribed yet and want to get our posts sent to your email, just insert your email address below. It's free!