What you need to know about Real Estate in Nerja
A few years back we were looking for a long-term apartment in Nerja. We were newly arrived in Spain, NLV Visas in hand, and needed to find a place quickly.
It was Diane Jacobs who came to our rescue. She quickly lined up a bunch of visits. Within 10 days we had found our apartment (a 3 bedroom apartment with a huge yard close to Nerja's Parador).
A lot of people ask us questions about real estate in Nerja: general questions about real estate in town, the various neighborhoods, and even the different urbanizations popular with foreigners in Nerja.
We decided to pose these questions to Diane. Lots of answers below.
Hi Diane! First question: could you tell us about the different neighborhoods in Nerja? How do they differ and which would you say are the most popular among people wanting to move to Nerja?
The most popular area for longer term rentals are mainly in town, due to having amenities such as shops, restaurants etc at hand, and then also you have areas such as Capistrano, Punta Lara (which is walkable from town but a car is sometimes necessary) and then finally the areas of Burriana beach and the Torrecilla – these beach areas are popular as there are the flat paseo areas that are enjoyable for walking and exercise.
I did a video to give you a visual of some of the different areas around town
---
---
I've had people ask me about different urbanizations in Nerja. Can you talk about that? And can you explain what Capistrano village is (it comes up a lot when talking about urbanizations in Nerja)
There are many urbanisations in Nerja, some with pools and some without. El Capistrano is the largest and is located east of Nerja and covers a large area with different complexes and apartments located within the area. Originally the whole area was built and marketed to Canadians but these days there are all different nationalities living there.
What kind of apartment can one expect when renting in Nerja or the area? We're in a part of town where most complexes are older 2 or 3 floor buildings, most built in the 1970's. Is that typical of this area of the Costa del Sol?
The newer complexes and blocks tend to more for short term rentals as owners can earn higher incomes for holiday rentals than for longer term leases. This is something that is general across the Costa del Sol. Tenants can be lucky and find more modern furnished rentals but these also tend to be higher in price compared to more dated furnished properties.
---
---
We're in 2023. Can you tell us about the state of the long-term apartment rental market in Nerja? (availability & Price)
Since Covid has struck, and with the advent of the ¨digital nomad¨, prices for longer term rentals have risen substantially due to demand. There are also less properties on the market as many are now rented out for vacation rentals where owners can make higher income.
What requirements will landlords ask for in order to sign a lease? I've heard of some landlords asking for 2 months deposit. What is the rule?
Deposits can be anything from 1 to 3 months depending on the owner of the property. When there are pets or children sometimes landlords ask for a higher deposit as they judge more damage can be potentially caused to their property and one month won't cover that damage when a tenant leaves.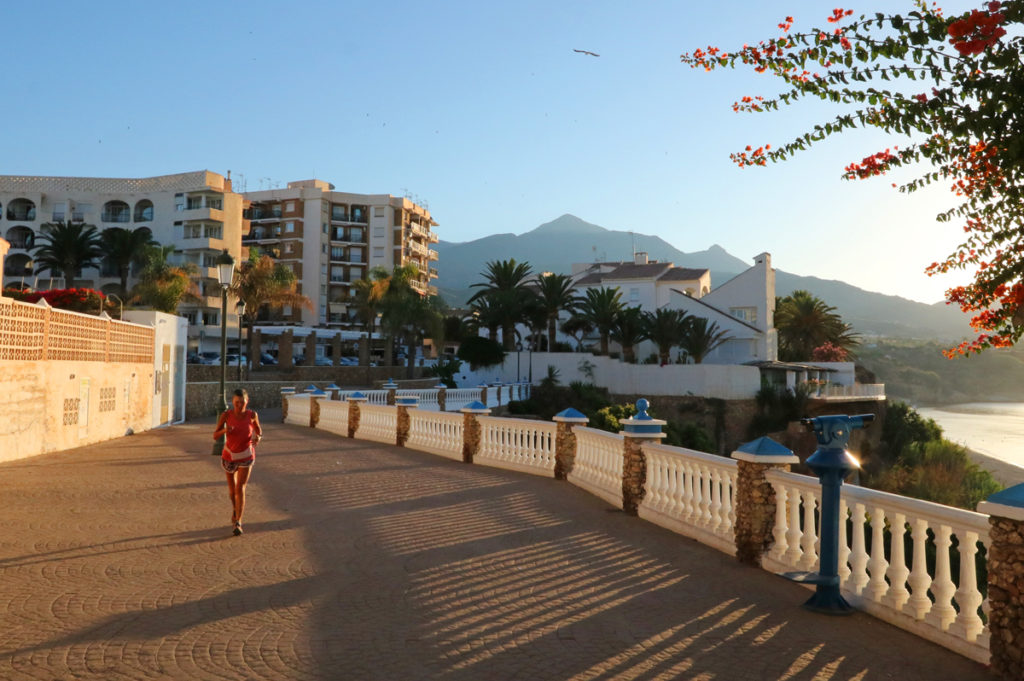 ---
---
If someone is unhappy with their apartment, can they break the lease prior to its termination date?
You should always check the contract. But in theory, you are only contractually obligated for 6 months. If after 6 months you want to cancel your contract, you have to give your landlord 30 day pre-advice and have to compensate them 1 month for every year left on your lease.
Unless terminated by either party, do lease contracts renew automatically in Spain?
Leases tend to be renewable every 12 months the first 3 years, then the tenant has the right to renew for more time but it is always better to negotiated with the owner prior to this.
How are increases in rent handled? Does it need to happen at the end of a lease term? Who sets the %'age increase and what is the maximum that rents can be increase by a landlord?
The rental increase is normally tied in with the price increase index (cost of living) referred to in Spain as the IPC (indice de precios al consumo). It can vary from 2 to 3 % yearly but this year it's already reported to be at 8%!
---
---
To get a Padron from town hall, what are the lease requirements? I ask because I know people sometimes arrive in Spain with their Non-Lucrative Visas and getting a Padron is a necessary step in getting their TIE (Spanish Residency Card).
To get a Padron you either need a long-term lease contract (12 months) or permission from a friend who owns a property in their name to reside at their place.
What is a Real Estate agent's fee and who pays for it Diane? (ie. the owner or the renter?)
The agents fee can be paid by an owner or a tenant (depending on the willingness of the landlord) or can be split 50 50 % between both.
A lot of people want to live in Nerja these days. But you service more than Nerja – what other towns around Nerja would you recommend that people also consider if apartment hunting?
There are a number of towns in the Axarquia area where Nerja is located such as Frigiliana, Torrox, Competa etc, all with their pros and cons but the general rule is the closer to the coast the more expensive the asking price.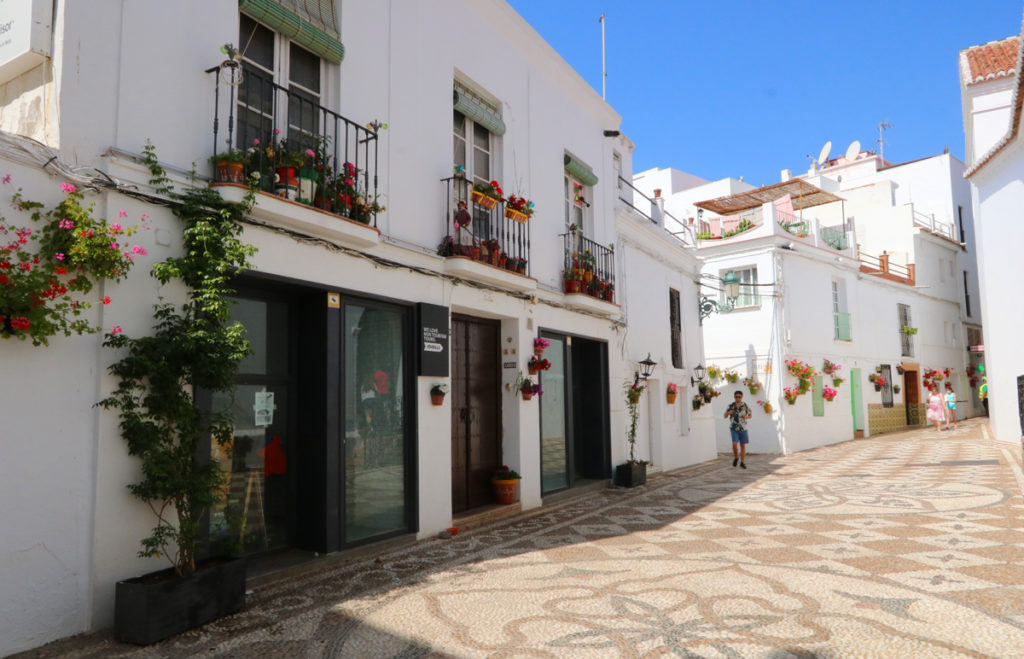 ---
---
I know you also buy/sell properties. What's that market like these days? And how much can one expect to pay (on average) for a typical 2-bedroom apartment in Nerja?
There really is no average price for a 2-bedroom apartment in Nerja as I´ve seen prices ranging from 150.000 to 500.000 for a 2 bed apartment! It depends on a number of factors really, sea views can increase the price up to 40%, other factors such as location, access to parking, an elevator, swimming pool, garden, terrace, orientation, amenities and a large etcetera….
Is Nerja a popular place for buy-to-rent properties? What do you advise any clients looking to buy for this purpose?
Nerja has always been very popular for foreign investment and is probably the biggest resort on the Eastern Costa del Sol. There are a number of interesting investment opportunities here but I would advise if a client is looking for a good return on their money to look at places that have access to a private or community pool, close proximity to the beach, a sunny south facing outdoor space, parking if located outside the town centre and close to amenities, restaurants, supermarkets etc.
Have any questions on real estate in Nerja that you'd like answered?
---
---
Join Our Newsletter
If you haven't subscribed yet and want to get our posts sent to your email, just insert your email address below. It's free!