What's it like living in El Campello? (Alicante)
Maria and her husband have always dreamed of retiring in their "version of Paradise".
In this interview, Maria tells us why El Campello was the place they fell in love with. She also tells us about their process in moving to Spain, finding accommodation and how they've adapted to life in Spain.
---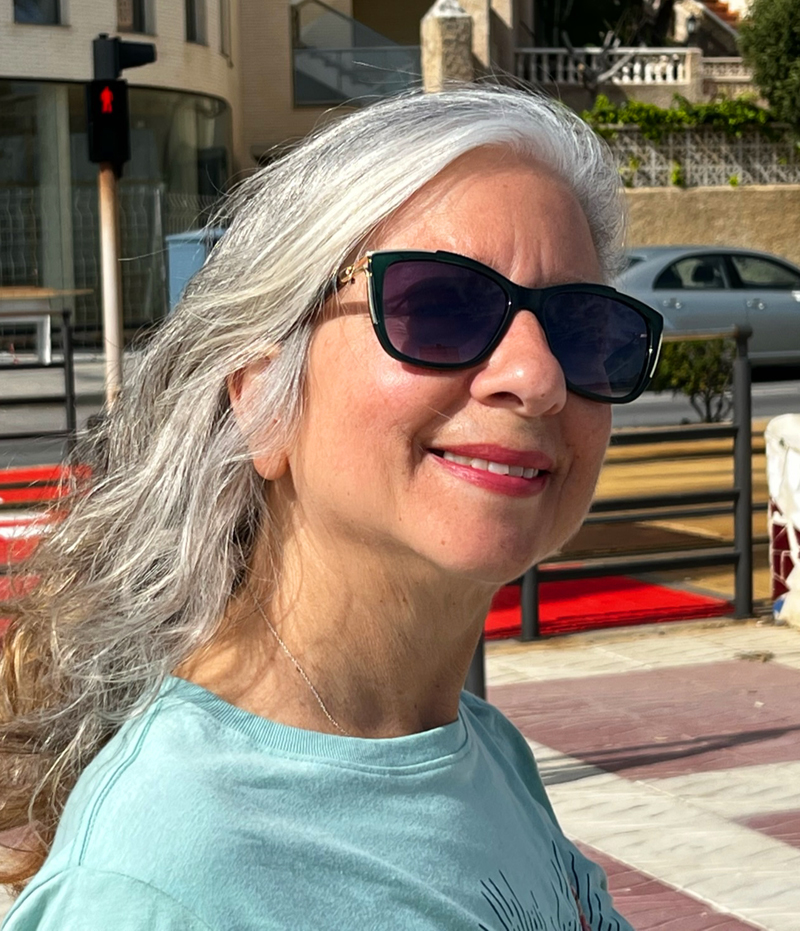 Name: Maria Cartier
Country of Origin: USA
Number of years in Spain: 1
---
Hi Maria! Can you please tell me about yourself and on how you ended up moving to Spain?
I am a real "Jersey Girl". I was born in raised in Northern NJ, USA. Most of my family lived within walking distance. And we were very close. I married and raised my children 1 mile from where I grew up and lived in the same house for thirty years.
Always feeling there was more out there but just not sure what it was. I divorced and years later remarried the love of my life. He encouraged me in every way to explore and learn and experience life.
Our first step once the children finished college was to downsize and move to a beautiful condo along the Hudson River (I did say I was a jersey girl and we must be near water). Our daughter moved with us as she was finishing her education.
My husband was teaching at a community college and I was working as an executive assistant at a venture capital firm in Manhattan. 
Like most people, we were caught up in daily life, getting through the days and marking the calendar until we could travel somewhere.
Our jobs were very stressful, and I dreamed of retiring but didn't think it would happen for a long, long time.
One day I received an email from International Living and I read it with great interest. Then I went down the rabbit hole, spending hours reading about people's lives and how they all now lived in their version of paradise.
So our next vacation was a scouting trip. Being of Italian descent I always dreamed of living in Italy, but all my research pointed to Spain.
We visited Barcelona, Valencia, Alicante and Malaga. On paper I expected to like Malaga and Valencia the most. In reality, we loved Alicante and Valencia.
We decided to take another trip to Alicante to spend more time and see if we felt good there. Our guide, who by now was a friend , drove us up and down the coast. But one day she said "I will take you to El Campello and see what you think". We stepped off the tram into the January sunlight and immediately, I don't know, I was home! Luckily my husband felt it too.
And then COVID hit. I spent all my time crunching numbers and dreaming of what our life would be like. Our daughter wasn't ready to move out on her own just yet and we had things to do. We decided we could move to Spain in 2022. We told our family, but no one believed us. I started taking Zoom Spanish lessons and joining Spanish chat groups. I met a fellow Jersey City resident and we met for coffee (after the lockdown was over) to discuss our progress, successes, and fears. We sold our house and moved to a temporary apartment down the block. We donated or gave away anything the new owners didn't want left behind. My sister who still didn't believe us, graciously took some boxes of pictures and family memorabilia. Other than a few kitchen items, the kids wanted none of it, but my sister is keeping a few things in case they change their mind. It was hard to say goodbye to some things. Don't ask me why, but I was holding onto an old bathing suit of my mothers. And I cried when I got rid of it. I took pictures of some other things and loaded everything into an electronic picture frame.
After I received my year-end bonus, I gave my notice.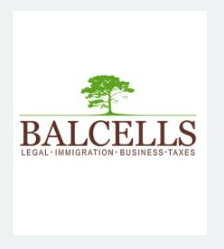 Need help with your immigration needs? Contact Marta at Balcells Group. She handles it all, whether it be a Spanish non-lucrative Visa, Golden Visa, Digital Nomad Visa, Work Visa etc…. More detail here
Is there anything at all you don't love about El Campello or the region? Tell us about the negatives! 😊
I have to look hard to find negatives. Well, I have to look down mostly. The streets are littered with dog poo. We have a lot of dogs here and sadly, a lot of owners don't pick up after their pets. I think things are getting better, last summer there was an awareness program and I feel like there were some good changes in people's willingness to keep our streets clean. I also would love to have some more vegan food choices. We have 7 supermarkets in town and the selection is small. People don't understand that I don't eat jamón, they always look at me sadly and say but how do you live? I just laugh and ask for something without meat. It reminds me of the line from My Big Fat Greek wedding. "Oh, he doesn't eat meat, I'll make lamb!"
It wouldn't be right if I didn't mention the bureaucracy. Being a type A is hard here. There is no such thing. I read a piece of advice and I offer it now: don't plan on doing more than 1 important task, banking, visa related, healthcare, etc. per day. Research and do as much as you can online. Get a digital certificate and a Cl@ve pin.
I have always had trouble asking for help, wanting to do everything by myself. Huge mistake. Ask for help!! People are so generous with their time here. And don't forget to return the favor if the opportunity presents itself.
---
---
What do you in El Campello? How do you keep busy?
When we first arrived in El Campello, it took about 3 months to get settled into our apartment and sort our Padron.
Then we focused on fun. Now that my husband and I are retired we have all day, every day to do what we want.
My husband is a writer and loves photographing nature. He can disappear for days and be completely happy. That said, he has made more friends here then he's ever had and it brings me happiness to see him texting "the men" as he calls them. He volunteers his time at the local social center teaching English and also facilitates a journal writing class at a local cafe. He keeps fit by riding his bike and joining me for a swim in the sea or the pool.
I mention my husband's activities because although we are together a lot, we each have our own interests and it's important to have something to call your own.
So what do I do all day? That's what my friends and family ask me.
3 days a week I take a Spanish class. One is free through the town and the other is 20 euros per semester at the social center.
I volunteer one day a week at a charity shop that takes care of stray cats and helps rehome dogs and cats. It's a great way to practice my Spanish, meet people and help animals.
We joined a walking club where we met the best group of people and have learned so much about our town. This group consists of English, Belgian, Dutch, French Spanish and people. In the summer when it's too hot to walk, we take to the sea. Sea-walking is so much fun. We walk up to our shoulders, back and forth. It's great exercise and sometimes it's more sea-talking than sea-walking. A subset of this group continues to walk once a week throughout the year. Although I prefer the warmer water months, I have joined the intrepid every month except March and April. I just couldn't do it!
I take yoga classes in Spanish. My Spanish teacher suggested taking a class in something you know to enjoy Spanish being spoken. Great idea.
We love to listen to live music and once a week we go to the local Quiz Night. Sometimes our team wins and sometimes we lose. It's all good fun and not taken too seriously. The best part is that if you lose you win a package of toilet paper.
We have become regulars at some restaurants and love the connections we have made with the owners and staff. We can't walk down the street without saying hello to someone we know. This is all new to me and it blows me away all the time.
My favorite part of being here is meeting friends for a coffee or a beer spontaneously and just enjoying each other's company.
---
---
Accommodation. Do you rent or did you buy Maria? How was the process? Any advice for people looking for an apartment or house in the area?
We decided to rent an apartment because we wanted the freedom to come and go without the hassles of home ownership.
We rented an apartment after staying in an Airbnb for 1.5 months. Our first apartment was gorgeous, beach views, modern. The lease was for 11 months and we were a little nervous about that. But our landlady assured us that we could stay there forever and this was just a technicality. We took it because it was so nice and apartments were almost impossible to find. The only negative was that it didn't have heat or AC. We even had custom screens made so we could leave the windows open all the time. I know, I know, we are still kicking ourselves for that one. At the 9-month mark, she told us she wanted the apartment back. We were devastated.
So back out on the apartment hunt. Now there seemed to be even less choice and higher prices. After about a month we found our current apartment. It is not as modern as the other but it is in pristine condition. The furniture is modern and complements our style. Best part is, we have a pool, heat and A/C and beautiful mountain and sea views. And it's 250 euros less a month. Our landlords are very conscientious and do everything by the book. For that we are grateful.
So summarizing it, we moved from 1 Airbnb to another upon arrival. Then to our first place. Then to our final place. Good thing we traveled without a lot of stuff.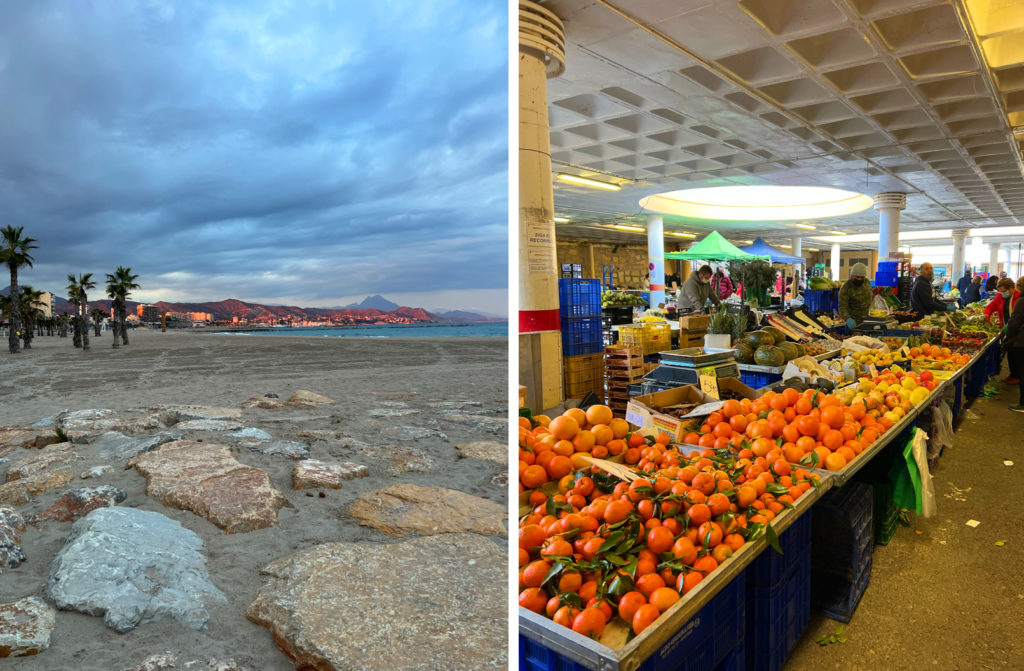 ---
---
How was your adjustment to living in Spain? Any difficulties, challenges or funny/embarrassing stories?
I walked into the farmacia and asked for a prescription for my husbands "piedras" instead of "piernas". Stones instead of legs. I realized it and we all had a good laugh. I have found everyone very generous with their time and willingness to help you learn.
We miss our friends and family, but we text constantly, FaceTime once a week and we have a shared photo album so we can keep up with everyone's lives. We've been lucky enough to have everyone come and visit us. We have met our children in Belgium, Ireland and Portugal and Italy. We get to spend quality time with them. More than at home.
How's your Spanish? Is El Campello a place where you really need a good level of Spanish to get by?
My Spanish is getting better everyday.
In Campello, although there are many people here from England, Belgian, Holland, France and Canada, you need to be able to communicate in Spanish if you want anything to do with the government or your visa. Some doctors speak English but the staff rarely, if ever, does. You'll have more luck with Waiters and Pharmacists and Bankers.
---
---
What advice would you give anyone coming to Spain and El Campello in particular? And do you see yourself staying in Spain for the foreseeable future?
Travel light. Bring your patience. Don't bring too many clothes. The things I thought I would wear here were the first things I donated. Mostly my all-black summer wardrobe. Anything for summer with sleeves. It's HOT here. I mostly wear my bathing suit with a sundress from June to September. In the winter, I donated all my heavy sweaters, because now I dress in layers that I can peel off as the day goes by. If you have difficult feet to fit, bring an extra pair or two of your favorites. This will give you time to find them here.
Things will pop up that will scare you, excite you, make you lose sleep at night. My solution: talk to others, ask for help.
Yes we've had growing pains and the learning curve was sharp some days. But we are never leaving, nunca, not ever!
Thank you for doing this interview Maria!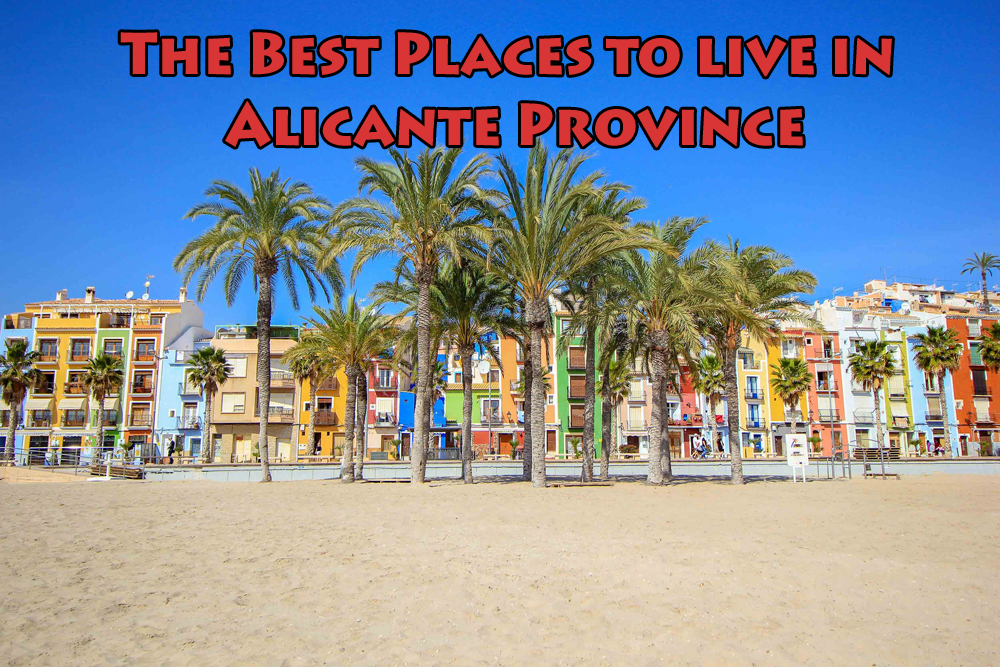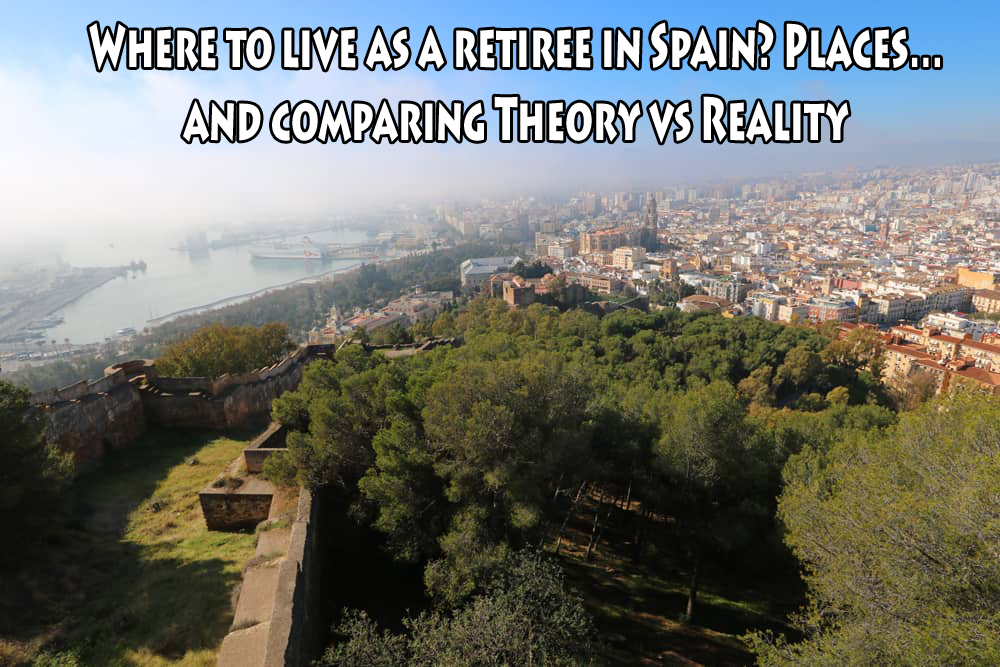 Join Our Newsletter
If you haven't subscribed yet and want to get our posts sent to your email, just insert your email address below. It's free!